Account Stated Law
Edward Harry v. Ring The Alarm, LLC
Appellant Edward Harry worked as a site representative during
an event at a noted architectural residence owned by respondent James
Goldstein. While giving a tour during the event, Harry fell from a platform
suspended over a hillside, sustaining serious injuries. Harry sued Goldstein
and Ring the Alarm, LLC, the entity that hired him and hosted the party.
Harry's claims against... More...

$0 (04-26-2019 - CA)


STATE OF KANSAS v. MURAD RAZZAQ
One count of aggravated indecent liberties with a chil




In 2005, Razzaq was co... More... $0 (04-25-2019 - KS)


STATE OF KANSAS v. KENNETH BOYSAW




The relevant history of this c... More... $0 (04-25-2019 - KS)


United States of America v. Christopher Almaguer and Sarah Rashelle Almaguer




Waco, TX - Killeen Husband and Wife Sentenced to 60 Years in Federal Prison on Child Sexual Exploitation Charges
Husband's Brother Sentenced to 20 Years in Federal Prison for Receipt of Child Pornography

In Waco, ... More... $0 (04-24-2019 - TX)


Terry Eugene Sears v. Vernia Roberts, F. Dexter, David Prince and Jeffrey Hart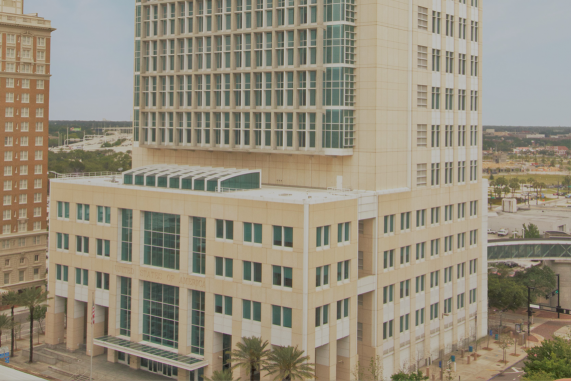 Terry Eugene Sears is a Florida inmate who claims that three correctional officers physically assaulted him and that one of them sprayed a chemical agent on him for 16 minutes after he was handcuffed and compliant. He also claims ... More... $0 (04-24-2019 - FL)


Duanna Knighton v. Cedarville Rancheria of Northern Paiute Indians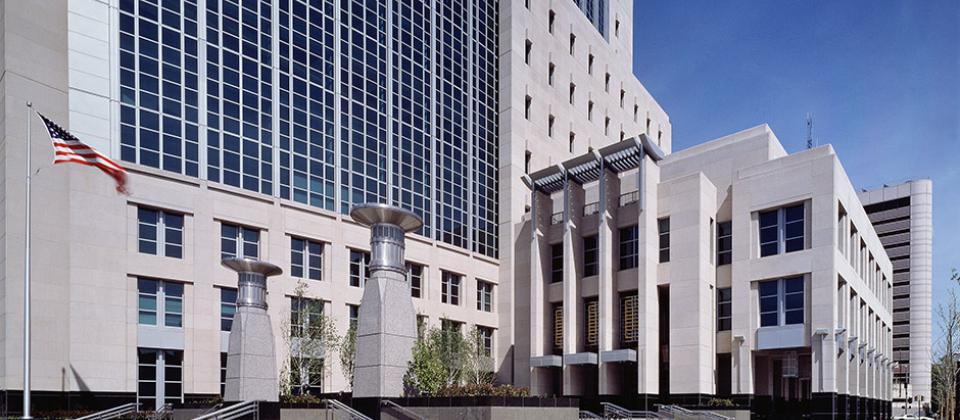 This case concerns the sources and scope of an Indian tribe's jurisdiction over tort claims brought by the tribe against a nonmember employed by the tribe. The tort claims arose from conduct committed by the nonmemb... More... $0 (04-24-2019 - CA)


United States of America v. Emilio Huaracha Rodriguez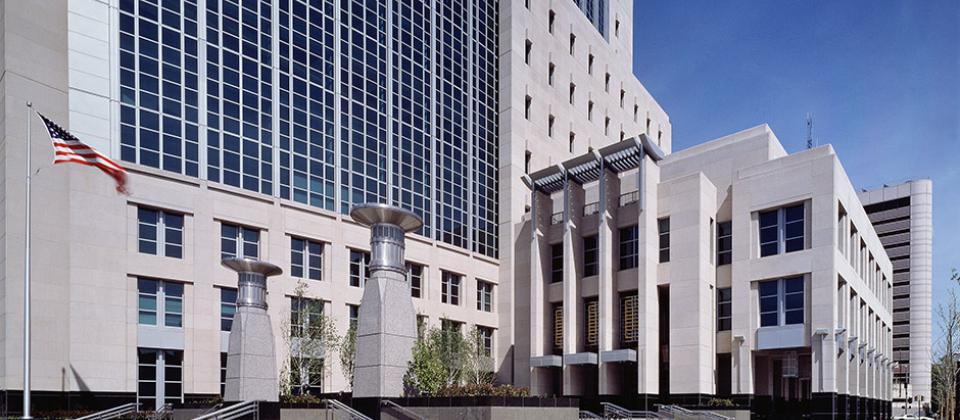 Our central question is whether uncontested drug quantities in a court-adopted presentence investigation report ("PSR") constitute specific drug quantity findings that bind district courts in subsequent 18 U.S.... More... $0 (04-24-2019 - CA)


United States of America v. Myshawn Bonds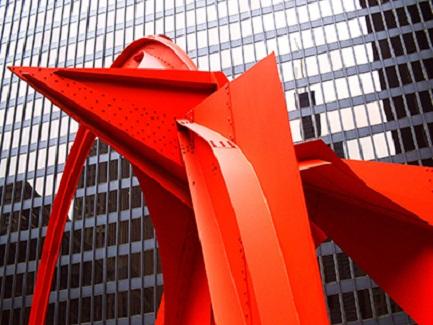 A jury convicted Myshawn
Bonds of bank robbery, 18 U.S.C. §2113(a), and a judge sentenced
him to sixty months' imprisonment plus three years'
supervised release. The evidence against him included the
testimony ... More... $0 (04-24-2019 - IL)


Anthony Hildebrand v. Allegheny County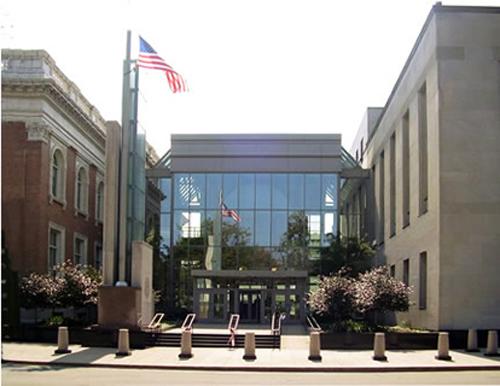 In 2013, Anthony Hildebrand sued his former employer for age discrimination in the United States District Court for the Western District of Pennsylvania. When jurisdiction was returned to the District Court in 2015 after an appe... More... $0 (04-24-2019 - PA)


United States of America v. Adnan Ibrahim Harun A. Hsusa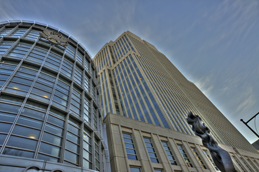 Adnan Ibrahim Harun Adam Hausa appeals from his conviction after a
jury trial in the United States District Court for the Eastern District of New York
(Cogan, J.) on five counts related to his participation in attacks on United States
and coalition forces in Afghanistan while a ... More... $0 (04-24-2019 - NY)


Jessica Gingras v. Think Finance, Inc.





The federal government and many states have laws designed to protect
consumers against predatory lending practices. In this case, we must
determine what happens when those laws conflict with the off-reservation
commercial activities of Indian tribes. In s... More... $0 (04-24-2019 - VT)


Frank Staples v. Richard Gerry






This appeal concerns three claims that a New Hampshire State Prison
("NHSP") inmate brought against two of the prison's officers in a
lawsuit under 42 U.S.C. § 1983 alleging violations of his federal
constitutional rights. The inmate alleges in the first of t... More... $0 (04-24-2019 - NH)


United States of America v. Gary Hariston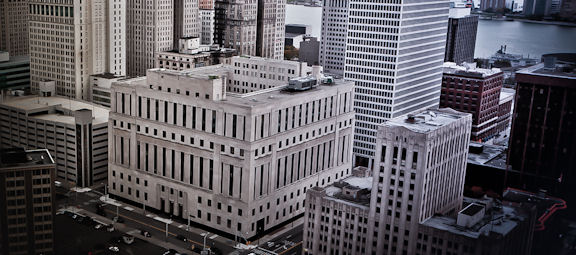 Detroit, MI - Metro Detroit Area Tax Preparer Sentenced to Prison for Filing Fraudulent Tax Returns

A Detroit, Michigan, man was sentenced to 30 months in prison after being found guilty at trial of 25 counts of preparing false federal income tax returns.

According to evid... More... $0 (04-24-2019 - MI)


SSL Landlord, LLC v. County of San Mateo
Plaintiffs SSL Landlord, LLC, SSL Tenant, LLC, and Health Care Reit, Inc.
(hereinafter collectively referred to as "Silverado") appeal from a post judgment order
denying a motion for attorney fees under Revenue and Taxation Code sections 1611.6
and 5152.1 We affirm.
FACTUAL AND PROCEDURAL BACKGROUND
The order denying Silverado's request for attorney fees relates to its tax refu... More...

$0 (04-24-2019 - CA)


United States of America v. Candace Marie Claiborne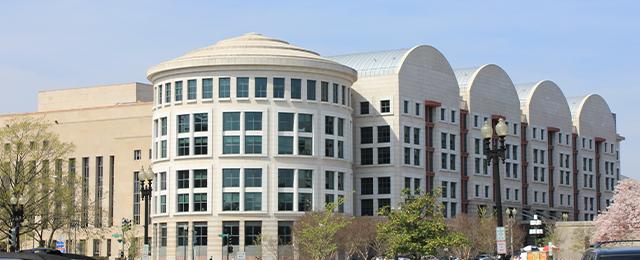 Washington, DC - Former State Department Employee Pleads Guilty to Conspiring with Foreign Agents
Defendant Admitted Receiving Tens of Thousands of Dollars in Benefits From Two Chinese Agents in Exchange for Internal State Department Documents

Candace Marie Claiborne,... More... $0 (04-24-2019 - DC)


Carolina Poncio v. Department of Resources Recycling and Recovery
The Division of Recycling within the Department of Resources Recycling and
Recovery (CalRecycle) granted Carolina Poncio a probationary certificate to run a
recycling center. CalRecycle revoked her probationary certificate after Poncio's husband
Victor attempted to bribe a CalRecycle employee assigned to audit Poncio's recycling
2
center. After a CalRecycle hearing officer uph... More...

$0 (04-24-2019 - CA)


United States of America v. Billie Schofield




Providence, RI - Rhode Island Man Pleads Guilty to Tax Evasion

Evaded Taxes from 2005 through 2016 and Obstructed IRS Efforts to Asses... More... $0 (04-23-2019 - RI)


United States of America v. Aaron Eugene Copeland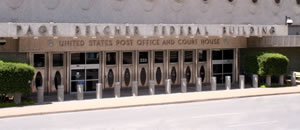 In 2008, Aaron Eugene Copeland pled guilty to being a felon in possession of
a firearm. The district court imposed an enhanced sentence of 15 years in prison
under the Armed Career Criminal Act ("ACCA"), 18 U.S.C. § 924(e), based on his
two prior drug offenses and one... More... $0 (04-23-2019 - OK)


Benjamin Grice and Kayla Patchett v. CVR Energy, Inc. and CVR Refining, L.P.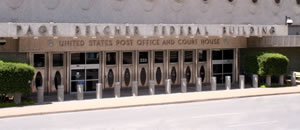 Benjamin Grice suffered severe burns after an oil pump exploded at the
refinery where he worked. He and his wife brought suit against the refinery's two
parent corporations, CVR Energy and CVR Refining. They alleged the parent
companies assumed responsibility for... More... $0 (04-23-2019 - OK)


Michael H. Redlin v. United States of America





Michael Redlin appeals the district court's order
dismissing as untimely his negligence action brought under
the Federal Tort Claims Act (FTCA). Because Redlin failed
to file the action within six months after the Department of
V... More... $0 (04-23-2019 - AZ)


Alexander Acosta v. City National Corporation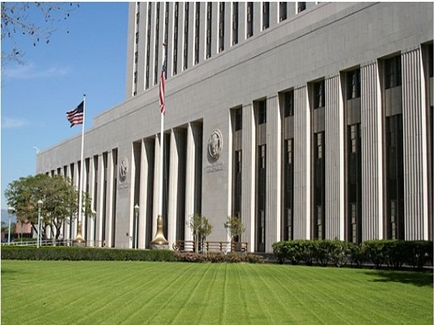 This case is about liability for self-dealing and breach of fiduciary duties under the Employee Retirement Income Security Act of 1974 ("ERISA") and the corresponding assessment of damages. Both issues—liability and calcul... More... $0 (04-23-2019 - CA)


United States of America v. Rachel L. Kopp





Rachel L. Kopp has a history of substance
abuse and drug‐related convictions. During the sentencing
hearing for the revocation of her supervised release,
the district court announced an 18‐month sentence; but t... More... $0 (04-23-2019 - WI)


In RE: Daniel Clark, IV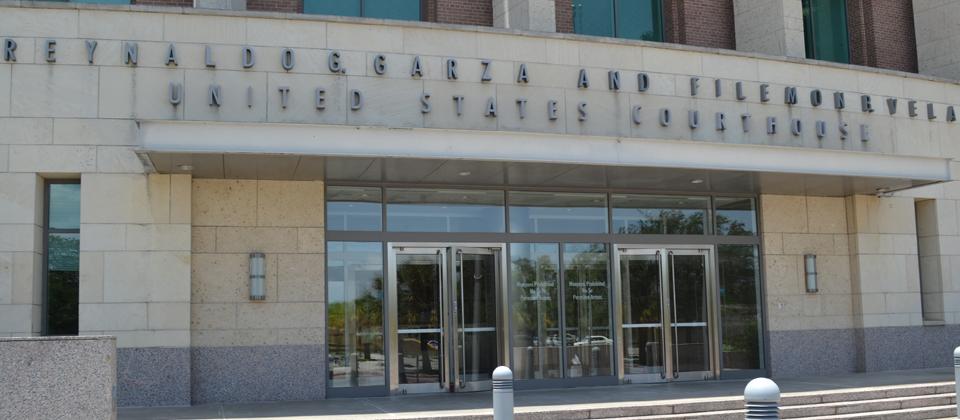 Alisha Pate and Yvonne Clark-Thigpen assert claims for child support arrearages against Daniel Clark. Although Clark filed for bankruptcy, Pate and Clark-Thigpen claim that they never received notice of his bankruptcy case. As a result, they ar... More... $0 (04-23-2019 - TX)


United States of America v. Brandon Smirnoff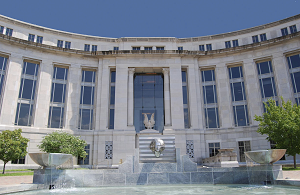 Montgomery, AL - Former Alabama Police Investigator Pleads Guilty to Assaulting Handcuffed Arrestee

A former Tallassee Police investigator, Brandon Smirnoff, 27, pleaded guilty to assaulting a handcuffed, 24-year-old man.

According to the... More... $0 (04-22-2019 - AL)


Dr. David S. Muransky v. Godiva Chocolatier, Inc.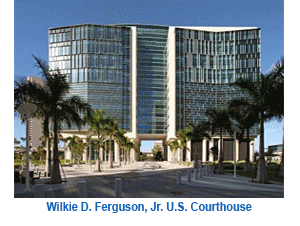 This appeal was brought to contest the approval of a class-action settlement. Dr. David Muransky filed a class action against Godiva Chocolatier, Inc. for violating the Fair and Accurate Credit Transactions Act ("FACTA"). Appellants James Price and Eric Isaacson ("the object... More... $0 (04-22-2019 - FL)


Next Page