Abstract of Title Law
Ronald Rudolph Rodriguez v. The State of Texas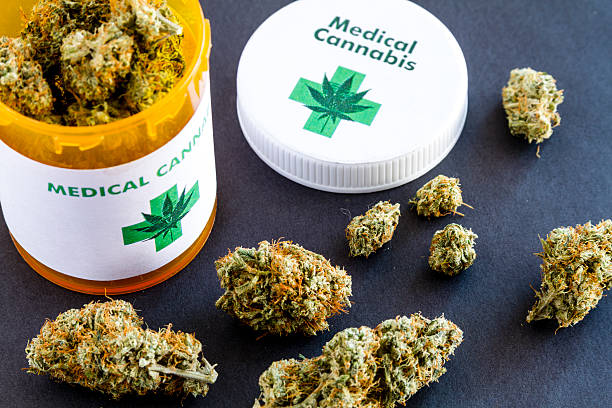 Sooner Cannabis Consultants


Click Here For... More... $0 (12-12-2018 - TX)


Larry W. Jander v. Retirement Plans Committee of IBM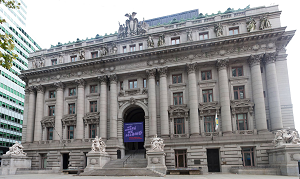 Plaintiffs‐appellants Larry Jander and Richard Waksman appeal from a
judgment of the Southern District of New York (Pauley, J.) dismissing their suit
against fiduciaries of IBM's employee stock option plan ("ESOP"). Plaintiffsappellants
claim that t... More... $0 (12-12-2018 - NY)


Kennedy Donohue v. Amn Services, LLC
In this wage and hour class and representative action, the trial court granted a
motion for summary judgment brought by defendant AMN Services, LLC (AMN), and
denied motions for summary adjudication of one cause of action and one affirmative
defense brought by plaintiff Kennedy Donohue, individually and on behalf of five
certified plaintiff classes she represents (together Plaintif... More...

$0 (12-12-2018 - CA)


In re: Mildred M. Dukes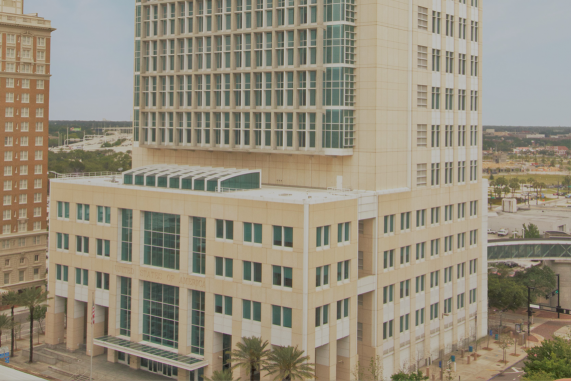 Mildred M. Dukes ("Debtor") filed for Chapter 13 bankruptcy in 2009, and the bankruptcy court confirmed her bankruptcy plan in 2010. At the time her plan was confirmed, Debtor had two outstanding mortgages with Suncoast Credit Uni... More... $0 (12-11-2018 - fl)


United States of America v. David Chesley Goodyear




Oklahoma City, OK - California Telescope Enthusiast Sentenced to Prison for Cyber Attack

DAVID CHESLEY GOODYEAR, also known as JamesSober also known as Wolfman_4_Ever also known as
HawaiiAPUser, 44, of El Segundo, California, has been sentenced to 26 months in prison... More... $0 (12-10-2018 - OK)


Chuck Close v. Sotheby's Inc.






In Close v. Sotheby's, Inc., 894 F.3d 1061 (9th Cir. 2018),
we held that plaintiffs' claims for resale royalties under the
California Resale Royalties Act ("CRRA") are expressly
preempted by the 1976 Copyright Act.... More... $0 (12-09-2018 - CA)


R. Alexander Acosta v. Melissa W. Cook; Melissa W. Cook & Associates, P.C. and Scott Brian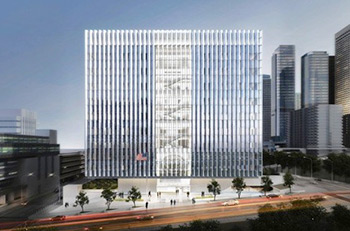 Defendant-Appellant Scott Brain, a former trustee of the Cement Masons Southern California Trust Funds (the Trust Funds), and Defendants-Appellants Melissa Cook and Melissa W. Cook & Associates, PC (collectively, the Cook Defendants), former counsel to the Trust Funds, a... More... $0 (12-09-2018 - CA)


James Doyle Collins, Jr. v. The State of Texas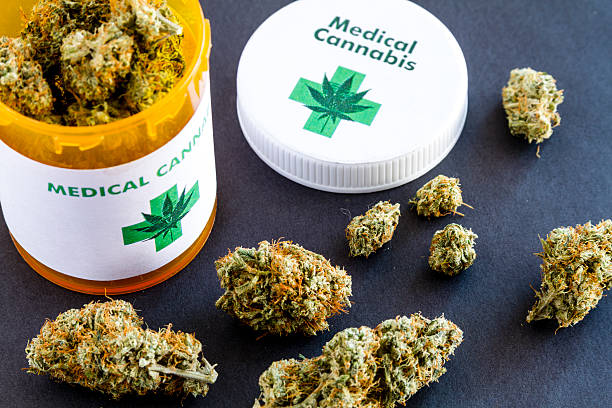 Sooner Cannabis Consultants


Click Here For... More... $0 (12-08-2018 - TX)


Abel Diaz Rodriguez v. The State of Texas
Ex-cop gets 3 life sentences for child sex assaults






There is no need to detail the facts of this case. Suffice it to say that,
beginning when his daughter, E.R., was fourteen years... More... $0 (12-07-2018 - Te)


United States of America v. Jonathan Tilman Lane




Milwaukee, WI - Kiel Wisconsin Man Sentenced to Federal Prison for Food Tampering

Judge Pamela Pepper, sentenced Jonathan Tilman Lane, from Kiel, Wisconsin, to 54 months in federal prison, followed by 3 years of supervised released for tampering ... More... $0 (12-07-2018 - WI)


Lawrence S. Brodsky v. Humana Dental Insurance Company, d/b/a Humana Specialty Benefits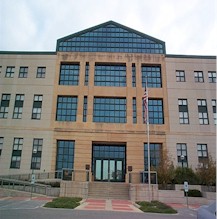 These appeals, which we have consolidated
for purposes of disposition, both concern the Federal
Communication Commission's "Solicited Fax Rule." Despite
the decline and fall of the fax machine, litigation continues between
fax advertisers and unwilling recipients of their ... More... $0 (12-07-2018 - IL)


David Haddad v. Randall Gregg


Market Your Practice In Ten Counties for $10 A Month
Cost Effective Affordable Internet Marketing For Your Practice






David Haddad su... More... $0 (12-06-2018 - MI)


Melissa Brumley v. United Parcel Service, Inc.
Melissa Brumley injured her back while unloading heavy packages from a United Parcel Service, Inc. (UPS) truck. After receiving workers' compensation and taking a leave of absence, Brumley returned to work without any injury-related restrictions. Several months later, she sued UPS for failure to accommodate, in violation of the Americans with Disabilities Act, 42 U.S.C. § 12101 et seq. (ADA), as a... More...

$0 (12-06-2018 - TN)


TIMMY DALE JESTER V. STATE OF ARKANSAS




This case originated on September 26, 2016, when four felony informations were
filed against Timmy Dale Jester in the Nevada County Circuit Court. In case No. CR2016
121, Jester was charged with rape under Ark. Code Ann. § 5-14-103 (Supp. 2017) and
second-degree sexual ass... More... $0 (12-05-2018 - AR)


ANTHONY BAUMANN V. STATE OF ARKANSAS




Baumann was charged with one count of rape and one count of sexual assault in the
second degree against a minor, E.S. Prior to trial, the circuit court held a hearing on
Baumann's pretrial motion to exclude Bridges's Rule 404(b) testimony. At the time of the
hearing, Brid... More... $0 (12-05-2018 - AR)


ALIM SHAKIR HAKIM V. STATE OF ARKANSAS





Alim Shakir Hakim was convicted by a Sebastian County jury of one count of
delivery of cocaine and sentenced as a habitual offender to twenty-five years' imprisonment
with an additional five years' suspended sentence. Pursuant to Anders v. California,1 and
Rule 4-3(... More... $0 (12-05-2018 - AR)


PHILLIP ERIC WINBUSH, III v. STATE OF OKLAHOMA




Appellant, Phillip Eric Winbush, III, appeals from t... More... $0 (12-04-2018 - OK)


United States of America v. Lance Hardiman, Justin Pressley, and Rodrick Berklery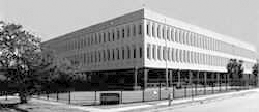 Florence, SC - Three Convicted in Federal Court Following Armed Bank Robbery and Car Chase in North Myrtle Beach

Lance Hardiman, Justin Pressley, and Rodrick Berklery—were convicted in federal court for robbing the South State Bank in North Myrtle Beach, South Carolina, in May 2016... More... $0 (12-04-2018 - )


United States of America v. Vishal J. Patel




Newport News, VA - Man Pleads Guilty to Posing as a Doctor, Seeing Two Dozen Patients

A Glen Allen man pleaded guilty today to posing as a doctor at a free clinic in Newport News, where he saw nearly two dozen patients.

According to allegations in the indictment, Vishal J. Patel, ... More... $0 (12-04-2018 - )


Jon Wilmot v. Contra Costa County Employees' Retirement Association
A long-time county employee decided to retire, and in December 2012, he
submitted his application for retirement to the county's retirement authority. On January
1, 2013, the California Public Employees' Pension Reform Act of 2013 (Pension Reform
Act or PEPRA) took effect. Included in that measure is a provision that mandates the
complete or partial forfeiture of pension benefits/p... More...

$0 (12-04-2018 - CA)


United States of America v. Michael W. Kwasnik




Camden, NJ - Former New Jersey Lawyer Admits Role In Money Laundering Scheme

A former New Jersey lawyer today admitted his role in a money laundering scheme.

Michael W. Kwasnik, 49, of North Miami Beach, Florida, plea... More... $0 (12-03-2018 - )


Next Century Associates, LLC v. County of Los Angeles
Appellant Next Century Associates, LLC (Next Century)1
seeks a property tax refund for the 2009-2010 tax year. It
purchased the Century Plaza Hotel, and the real property on
which it is located, in mid-2008, for $366.5 million. As of January
1, 2009, the property's corrected enrolled assessed value, which
we will refer to as the enrolled value, was $367,612,305. But,
Next C... More...

$0 (12-02-2018 - CA)


Sylvester J. Britto, Jr. v. Prospect Chartercare Sjhsri, LLC




We are asked to referee yet
another arbitration controversy "in which the parties are
litigating whether or not they should be litigati... More... $0 (12-02-2018 - RI)


STATE OF OHIO vs. TORIONO LANDRUM

Legal Suites and Virtual Offices In Downtown Tulsa
624 South Denver
918-398-5678 or Pat@morelaw.com


More... $0 (12-01-2018 - OH)


Next Centiry Associates, LLC v. County of Los Angeles
Appellant Next Century Associates, LLC (Next Century)1
seeks a property tax refund for the 2009-2010 tax year. It
purchased the Century Plaza Hotel, and the real property on
which it is located, in mid-2008, for $366.5 million. As of January
1, 2009, the property's corrected enrolled assessed value, which
we will refer to as the enrolled value, was $367,612,305. But,
Next C... More...

$0 (12-01-2018 - CA)


Next Page