Abatement Law
Francisco Valles v. The State of Texas


MoreLaw Suites


Virtual Offices... More... $0 (03-18-2020 - TX)


Tesoro Refining & Marketing Company, LLC v. Los Angeles Regional Water Quality Control Board
In this appeal, plaintiffs and appellants Tesoro Refining &
Marketing Company LLC and Tesoro Socal Pipeline Company
LLC (Tesoro) appeal the denial of a writ of mandate seeking to
set aside a cleanup and abatement order (CAO) issued by
defendant and respondent Los Angeles Regional Water Quality
Control Board (Regional Board).1
Tesoro alleges that the trial judge erred in two... More...

$0 (11-23-2019 - CA)


Shelia Brown v. Upside Gading, L.P.
This is an appeal in a landlord–tenant class action from a trial court order
invalidating the broad releases of claims signed by approximately 26 tenant putative class
members and requiring the parties to meet and confer regarding a corrective notice for the
putative class after the court found said releases contained misleading and one-sided
information regarding the underlying la... More...

$0 (11-21-2019 - CA)


STATE OF OHIO vs. DENNIS WAYNE LECHNER
Call 888-354-4529 if you need a Criminal Defense Attorney in Ohio.




Appellant was charged with one count of felonious assault in violation
of R.C. 2903.11 on August 25, 2017... More... $0 (10-11-2019 - OH)


In re A.W., a Person Coming Under the Juvenile Court Law, The People, v. A.W.
The court found it to be true that minor A.W. committed five counts of
felony vandalism. (Pen. Code, § 594, subd. (a).)1
The court declared minor a ward of the
state and ordered him to serve 37 days in juvenile hall.
The sole question on appeal is whether the evidence supported a finding
that, for each count, "the amount of defacement, damage, or destruction [was] four
hun... More...

$0 (09-16-2019 - CA)


City of Dana Point v. New Methods Wellness, Inc.
Appeal from a judgment of the Superior Court of Orange County, Glenn R.
Salter, Judge. Affirmed.
Garner Health Law and Craig B. Garner for Defendants and Appellants.
Rutan & Tucker and Robert O. Owen for Plaintiff and Respondent.
* * *
2
Defendant New Method Wellness, Inc. (New Method), runs a drug
treatment facility and houses some of its patients in three residences (... More...

$0 (09-14-2019 - CA)


STATE OF OHIO vs. SCOTT CAMELIN




This is an appeal from a Ross County Common Pleas Court ... More... $0 (07-12-2019 - OH)


STATE OF NEBRASKA V. DENNIS NASH, JR.




In October 2016, the State filed a complaint in the county court for Lincoln County charging Nash with third degree sexual assault of a child, a Class IIIA felony, pursuant to Neb. Rev. Stat. § 28-320.01 (Reissue 2016). The State alleged that Nash, being a p... More... $0 (07-03-2019 - NE)


Robbin Argueta v. The State of Texas

MoreLaw Virtual Receptionists
Never Miss Another Call
Don't Wait - Call 918-582-6422 Today!







By complaint and information filed on April 21, 2017, Argueta was charged
with... More... $0 (06-25-2019 - TX)


County of Sonoma v. Mark Gustely
Respondent Mark Gustely failed to comply with an administrative order finding
various violations of county codes on his property and ordering him to abate the
violations and pay abatement costs and civil penalties. When the County of Sonoma
(County) filed an action in the superior court to enforce the codes, enjoin further
violations and recover penalties, costs and attorney fees, ... More...

$0 (06-25-2019 - CA)


STATE OF NEBRASKA V. PHILANA M. RED FEATHER, ALSO KNOWN AS MISTY BRINGS PLENTY, ALSO KNOWN AS PHILANA ALFORD
MoreLaw Virtual ReceptionistsOur Team Will Answer Your Phone When You Cannot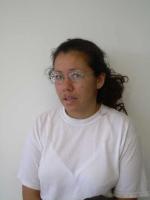 More... $0 (06-21-2019 - NE)


Hoag Memorial Hospital Presbyterian v. Jennifer Kent, as Director of the California Department of Health Care Services
The central question before us is whether an administrative appeal challenging the
overall legality of a Medi-Cal audit reduction encompasses a later challenge to an alleged
calculation error within that same audit for purposes of determining timeliness of the
calculation error challenge. We find it does not.
Petitioner Hoag Memorial Hospital Presbyterian (Hoag) is an acute care ho... More...

$0 (06-18-2019 - CA)


Tobias Kahan v. City of Richmond
Tobias Kahan purchased property in Richmond, California at a foreclosure sale.
Shortly before the sale, the City of Richmond (City) had recorded a "special assessment"
lien against the property for unpaid garbage collection fees, pursuant to a municipal
ordinance. When Kahan later sold the property, he had to pay the delinquent garbage
fees as well as administrative charges and esc... More...

$0 (05-26-2019 - CA)


JENNIFER LAROSE MITCHELL vs STATE OF FLORIDA




In this appeal of an order revoking probation and imposing s... More... $0 (05-20-2019 - FL)


The State of Texas v. Brandon David Prince

MoreLaw Virtual Receptionists
Never Miss Another New Client Call




After Prince was charged with driving while intoxicated, he filed a motion to suppress
evidence obtained during the... More... $0 (05-14-2019 - TX)


The State of Texas v. Gloria Elizabeth Romero-Perez




The... More... $0 (05-14-2019 - TX)


Mercury Insurance Company, Ricardo Lara, Consumer Watchdog, Intervenor and Appellant
Appeal from a judgment of the Superior Court of Orange County, Gail
Andrea Andler, Judge. Motion to strike portion of intervener's reply brief and motion for
judicial notice. Motion to strike denied; motion for judicial notice granted. Judgment
reversed and remanded with directions.
Xavier Becerra, Attorney General, Diane S. Shaw, Assistant Attorney
General, Lisa W. Chao, Nhan ... More...

$0 (05-12-2019 - CA)


State of Missouri vs. Lonnie Vandell Mitchell




In 2016, Mitchell and Girlfriend had been in a romantic relationship for eight ... More... $0 (05-02-2019 - MO)


Marlin Wayne Webb v. The State of Texas

MoreLaw Virtual Receptionists
Nosotros hablamos español


In 1990, appellant was convicted and sentenced to life imprisonment for the capital
murder of Donald Cravens.2 At trial, Denn... More... $0 (04-30-2019 - TX)


Ali L. Ghanbari v. The State of Texas

MoreLaw Virtual Receptionists
Nosotros hablamos español


<... More... $0 (04-19-2019 - TX)


STATE OF OHIO v. CRYSTAL JEAN HENNACY




On July 11, 2016, Hennacy was arrested, and ... More... $0 (04-12-2019 - OH)


STATE OF OHIO vs. SCOTT CAMELIN




This is an appeal from a Ross Cou... More... $0 (04-09-2019 - OH)


Bank of America, N.A. v. Arlington West Twilight Homeowners Association





The State of Nevada has established a statutory scheme that grants a homeowners association (HOA) a lien with superpriority status on property governed by the association. See SFR Invs. Pool 1, LLC v. U.S. Bank, N.A., 334 P.3d 408, 409–14 (Nev.... More... $0 (04-03-2019 - NV)


United States of America v. Rezart Rakaj and Kliton Rakaj




New Haven, CT - New Haven Property Owners Who Illegally Removed Asbestos are Sentenced

REZART RAKAJ, 35, of Ansonia, and KLITON RAKAJ, 39, of Monroe, were sentenced in New Haven federal court for offenses related to the illegal and dangerous removal of asbestos at a New Have... More... $0 (04-01-2019 - CT)


Bruce A. Vance et al. v. State of Ohio




On June 26, 2015, appellants, Bruce A. Vance, G. Fredrick Pierce-Ruhland, and the Joseph K. Blystone T... More... $0 (03-24-2019 - OH)


Next Page