Texas Fiduciary Duty Law
Charles Newman Smith, Jr. v. The State of Texas
The indictment in this case alleged that "pursuant to a common scheme or continuing
course of conduct" and "with the intent to establish, maintain, or participate in a combination or in
the profits of a combination," Smith collaborated to commit the offense of unlawfully delivering,
dispensing, or distributing methamphetamine in an amount between four and 200 grams. The
indictment... More...

$0 (09-24-2016 - TX)


Walter Lee Scott, Jr. v. The State of Texas
Walter Lee Scott, Jr., was charged with assaulting Kassandra Holt, who was a
member of Scott's family or household, "by intentionally, knowingly, or recklessly impeding the
normal breathing or circulation of . . . Holt by applying pressure to [her] throat or neck." See Tex.
Penal Code § 22.01(a) (setting out elements of offense of assault), (b)(2)(B) (elevating offense level
from ... More...

$0 (09-14-2016 - TX)


James Robert Montoya, Jr. v. The State of Texas
M.A., the victim in this case, was returning to her home in New Braunfels after
leaving her job at Taco Bell at approximately 1:15 a.m. The victim was traveling south on Interstate
Highway 35 when her car ran out of gas and stalled just north of San Marcos near the Blanco River
turnaround. After trying to call family and friends for help, M.A. decided to walk to the nearest
gas s... More...

$0 (09-14-2016 - TX)


Clifton Crews Hoyt v. The State of Texas
Clifton Crews Hoyt was charged with driving while intoxicated. See Tex. Penal
Code § 49.04(a) (listing elements of offense). The indictment also alleged that Hoyt had previously
been convicted of the offense on two prior occasions, which elevated the level of the offense to
a third-degree felony. See id. § 49.09(b)(2). In addition, the indictment alleged that Hoyt was also
prev... More...

$0 (09-13-2016 - TX)


Victorio Nepomuceno v. The State of Texas
The State indicted appellant for "intentionally or knowingly caus[ing] the penetration
of the anus of [H.C.], a child who was then and there younger than 14 years of age, by [appellant's]
sexual organ." At trial, the jury heard the testimony of H.C., H.C.'s sister, and a police officer who
investigated the allegation of sexual abuse. H.C. testified that appellant regularly babysat hi... More...

$0 (09-12-2016 - TX)


Devin Keith Cutler v. The State of Texas
On November 9, 2015, a jury found Appellant guilty of the offense of DWI
Misdemeanor Repetition, and the trial court assessed his punishment at 180
days' confinement in the Tarrant County Jail and a fine of $500. The trial court
suspended Appellant's sentence and placed him on community supervision for
twenty-four months. On the same date, November 9, 2015, Appellant filed a <... More...

$0 (09-12-2016 - TX)


Travis Reed v. The State of Texas
Appellant was a volunteer firefighter and medic and a volunteer with the
children's ministry and the youth program at a church in Azle. The complainant
in this case met appellant through the children's ministry.
The complainant, who was fourteen years old at the time of trial, testified
that during a father-son campout sponsored by the church, appellant put his
hands insi... More...

$0 (09-12-2016 - TX)


Ashley Thomas v. The State of Texas
In early 2010, prior to his deployment to Afghanistan, U.S. Army Sergeant
Zachary MacCalla became intimately involved with Thomas. After he attempted
to end their relationship, Thomas showed him a photograph from an ultrasound
and told him that she was pregnant with his twins. This was an utter falsehood.
Former section 31.03(e)(4)(A) provided that theft is a state jail felo... More...

$0 (09-11-2016 - TX)


Jason J. Ross v. The State of Texas
In each case, Appellant pled guilty to Count Two of the indictment, which
alleged that he committed burglary in one of three ways: intentionally or
knowingly, without the complainant's consent, (1) entering a habitation with intent
to commit assault; (2) entering a habitation and attempting to commit assault; or
(3) entering a habitation and committing assault.2
The punis... More...

$0 (09-11-2016 - TX)


Thomas George Craaybeek v. The State of Texas
On November 28, 2014, at approximately 6 p.m., police received a 9-1-1
call that Appellant had shot his wife in their home. State Trooper James
Lattimore responded to a dispatch issued by the Young County Sheriff's
Department and drove his marked patrol vehicle to Appellant's home. Trooper
Lattimore testified that he activated the vehicle's overhead red and blue lights as More...

$0 (09-11-2016 - TX)


Dammond Defferal Johnson v. The State of Texas
In September 2013, Alberto Gonzalez and his wife of 22 years, Jacqueline
Bautista, were in the process of remodeling a home they owned in Gainesville,
Texas. On Sunday, September 8, 2013, Gonzalez was working on the
Gainesville house, and Bautista was in Dallas. When Gonzalez stopped
answering or returning Bautista's phone cal... More...

$0 (09-10-2016 - TX)


Richard Charles Owings, Jr. v. The State of Texas
Appellant was previously married to F.M., the grandmother of the
complainant, K.M., who was born in 2003 and was eleven years old at the time of
trial. Appellant and K.M. are not biologically related. K.M. and her mother,
M.M., occasionally lived with F.M. and appellant, and they all lived together in
late 2009 and early 2010. Because appellant was unemployed during this per... More...

$0 (09-02-2016 - TX)


BRIAN DARNELL JOHNSON V. THE STATE OF TEXAS
The complainant, Don Miles, testified that appellant is his "brother" or
"half-brother" because they "share the same sister" and were "close." On September
24, 2013, the complainant attended a "family gathering" at "Obie's Pool Hall"—"[a]
little, small brick building" with "a few pool tables" and "slot machines." Also, in
attendance were appellant, Charles Douglas and Alex,2 ... More...

$0 (09-01-2016 - TX)


Daniel Lynn Easter v. The State of Texas
Archie Glenn Hashaw, Jr., executive director of Waller County Emergency
Medical Service ("Waller County EMS"), a non-profit organization and the
complainant in this case, testified that Waller County EMS provides "9-1-1
ambulance service" for the county. It shares "a building in downtown Monaville,"
designated as Fire Station Number 2, with the Monaville Volunteer Fire Departm... More...

$0 (09-01-2016 - TX)


James Jackson III v. The State of Texas
The complainant testified that at 10:30 p.m. on May 28, 2012, she left the
Domino's Pizza restaurant, where she was working, to make a delivery. At the
time, the driver's side window of her car was not functioning "properly" and
"stuck" "halfway down."
After exiting the restaurant, the complainant sat in her car in the parking lot
to enter the delivery address into her ce... More...

$0 (09-01-2016 - TX)


Weylin W. Alford v. The State of Texas
While appellant was an inmate in the Harris County Jail, the complainant,
Detention Officer M. Lee, noticed that he could not see inside appellant's jail cell
because the window had been covered by newspaper. Before entering the cell, the
complainant summoned help from other officers. After opening the door to
appellant's cell, the complainant saw appellant in the middle of t... More...

$0 (09-01-2016 - TX)


Adam P. Paty v. The State of Texas
Travis Everett, a shift manager at a McDonald's restaurant, testified that on
October 2, 2013, while he was working "overnight," a person "pulled" a truck up to
the drive-through "order[ing] booth," but then appeared to "dr[i]ve off." About ten
to fifteen minutes later, Everett heard "honking" in the drive-through lane and
realized that the person had not in fact "dr[iven] off... More...

$0 (08-19-2016 - TX)


Enrique Chavez Aguirre v. The State of Texas
Appellant Enrique Chavez Aguirre is a Mexican citizen. In 2003, he lived in
Houston with his girlfriend. Four children lived in the house with them: Aguirre's
son, Enrique Jr., and his girlfriend's three children, one of whom is the
complainant in this case. One day the complainant, who was 11 years old at the
time, reported to a friend and to a teacher that Aguirre had touched... More...

$0 (08-18-2016 - TX)


Cesar Rangel v. The State of Texas
Cesar Rangel was arrested on May 19, 2008 for the offense of evading arrest or
detention. He posted a surety bond on May 23, 2008, listing his address as 6207 Latta
Rangel v. State Page 2
Street, Dallas, Texas. Rangel was indicted on June 19, 2008, and a Dallas Deputy
Constable attempted to serve Rangel at the 6207 Latta address on July 23, 2008, July 30,
2008, August 1... More...

$0 (08-09-2016 - TX)


Yvonne Carol Lindsey v. The State of Texas
On January 31, 2012, Lindsey was charged by indictment with one count of
unlawful possession of a controlled substance—cocaine—in an amount of one gram or
more but less than four grams. See TEX. HEALTH & SAFETY CODE ANN. § 481.115(c) (West
2010). Lindsey entered into a plea-bargain agreement with the State, wherein she pleaded
guilty to the charged offense in exchange for a p... More...

$0 (08-08-2016 - TX)


Kelvin Benton v. The State of Texas
Appellant Noe Cosino was charged with felony driving while intoxicated
following a two-vehicle accident at the southernmost tip of Brazos County. Cosino and
the driver of the other vehicle were taken to a College Station hospital for medical
treatment. While Cosino was at the hospital, the investigating state trooper asked a nurse
to conduct a mandatory blood draw under the a... More...

$0 (08-08-2016 - TX)


Eric Dewayne Small v. The State of Texas
Raynesha Blackmon testified that on the night of April 11, 2004, she and her
best friend, Keneshia Scott, the complainant, went to Cardi's, "[a] teenage [night]
club," for a party. However, they did not stay inside the club, which was "[v]ery
crowded," for long. After someone had "throw[n] a chair in the air," Blackmon and
the complainant immediately "started running" out of ... More...

$0 (08-07-2016 - TX)


Augustus Mitchell v. The State of Texas
Two off-duty police officers were working a private security job patrolling an
apartment complex in west Houston. As they drove through the parking lot, they
encountered Mitchell, who was standing between two parked vehicles. Both officers
saw Mitchell take a handgun from his pocket and place it on the ground. When they
stopped to investigate and secure the weapon, Mitchell tol... More...

$0 (08-07-2016 - TX)


The State of Texas v. Frank Empey
A grand jury indicted appellee for theft. The indictment charged him with a
state jail felony because it alleged that he had stolen "aluminum or bronze or
copper or brass, of the value of less than $20,000." See Tex. Penal Code Ann.
§ 31.03(e)(4)(F) (West Supp. 2015).
Appellee filed a pretrial motion to dismiss the indictment. He argued that
the indictment was flawed be... More...

$0 (08-07-2016 - TX)


Ryan Ray Howard v. The State of Texas
Ryan Ray Howard (appellant) appeals his two convictions for injury to a child.
The posture of his appeal is rather odd. He does not contend that the trial court erred in
any particular respect. Rather, his sole issue is whether "appellant [is] entitled to
abatement and remand for a hearing on his motion for new trial?"1 We answer "no."
Again, appellant does not argue that ... More...

$0 (08-06-2016 - TX)


Armin Martinez v. The State of Texas
During the hearing the trial court conducted on Martinez's motion to
suppress, the officer who stopped Martinez described in detail the events that resulted in Martinez's car2 being searched. According to the officer, who is
employed by the Liberty County Sheriff's Department, he stopped Martinez's car
to investigate his suspicion that the car had an obscured rear license plate. See... More...

$0 (08-05-2016 - TX)


Bruce Denis Young v. The State of Texas
The material facts of the case and the evidence adduced at trial are known to the
parties and need not be stated here because of the nature of appellant's issue. At trial,
appellant did not request that the court include a lesser-included-offense instruction in
the jury charge, nor did he object to its omission from the charge. Following his
conviction appellant timely notice... More...

$0 (08-04-2016 - TX)


David Edward Muir v. The State of Texas
Appellant waived a jury and pleaded guilty to possession of child pornography. See TEX.
PENAL CODE ANN. § 43.26(a)(1), (d) (West Supp. 2015). After finding appellant guilty, the trial
court sentenced him to five years' imprisonment and assessed a $2,500 fine. A year later, the
trial court granted appellant's motion for shock probation and probated the sentence for ten
years.... More...

$0 (08-04-2016 - TX)


Daniel Mavero v. The State of Texas
Appellant was charged by information with violation of a protective order. The
information alleged appellant intentionally or knowingly communicated with J.S., "a protected
individual and a member of the family and household, by contacting [her] via telephone . . . in
violation of an order issued by the 330th District Court . . . under authority of Section 6.504 and
Chapter 8... More...

$0 (08-03-2016 - TX)


Antwon Carter v. The State of Texas
Appellant's sole point of error is phrased as follows: "The trial court erred in allowing
the State [to] introduce evidence that was more prejudicial than probative which was offered
under Rule 404."
The indictment alleged that on or about January 18, 2013, appellant "did then and there
intentionally and knowingly cause the death of an individual, namely, Waddell Roberts, b... More...

$0 (08-03-2016 - TX)


Emajin Trevon Jackson v. The State of Texas
At approximately 1:00 a.m., after returning from Houston, Sheila Etonga was alone in her
apartment complex parking lot. She was removing her suitcase and backpack from the trunk of
her car when a young man, later determined to be Jackson, came toward her. Jackson asked to
use her cell phone and Etonga said, "No." Jackson told Etonga that he had been locked out of
the house a... More...

$0 (08-02-2016 - TX)


James Carl Schmidt v. The State of Texas
The incident from which appellant's conviction arose occurred when police responded
to a welfare check after a 9-1-1 call reported appellant was standing in a parking lot, "acting kind
of strange." Officers Andres Spivey and Jeff Freeman were among others that responded to the
call. Spivey testified that he approached appellant and engaged him in conversation to assess the
s... More...

$0 (08-02-2016 - TX)


Romeo Longoria, et al. v. Exxon Mobil Corporation, et al.
In the underlying lawsuit, appellants claim that their ancestor, Jose M. Longoria, acquired
an undivided one-half interest in 9,200 acres of land in Brooks County, Texas, in the 1800s. In
their petition, appellants allege that Longoria's ownership interest was not recognized in subsequent conveyances and judgments. Appellants further allege that the defendants,2 who either
hold or h... More...

$0 (08-02-2016 - TX)


Jose Carlos Leal v. The State of Texas
Leal is the life partner of the biological uncle of the complainant, R.C. R.C. and his family
lived with R.C.'s uncle and Leal for several years. In addition, after R.C. and his family moved
into their own home, Leal and R.C.'s uncle continued to care for R.C. and one of his brothers on
weekends and for extended periods of time during the summer.
When R.C. was ten years old ... More...

$0 (08-02-2016 - TX)


James Nicholas Guzman v. The State of Texas
Under a legal-sufficiency standard of review, appellate courts view the evidence in the
light most favorable to the verdict and determine whether "any rational trier of fact could have found
the essential elements of the crime beyond a reasonable doubt." Jackson v. Virginia, 443 U.S. 307,
319 (1979). When performing this review, an appellate court must bear in mind that it is the
... More...

$0 (07-31-2016 - TX)


Roger Fountain v. The State of Texas
On July 9, 2011, Fountain and his family hosted a birthday party for
Fountain's daughter at Hawaiian Falls waterpark in The Colony. Evan Barnett,
the regional manager of Hawaiian Falls, testified that near the end of the day on
July 9, 2011, a "guest concern" was brought to his attention: a guest was
treating a Hawaiian Falls "birthday host" in a derogatory manner. Barnett <... More...

$0 (07-31-2016 - TX)


United States of America et al v. Preferred Imaging Centers, L.L.C.
Dallas, TX - Prefered Imaging, LLC to Pay $3,510,000 to Resolve False Claims Act Allegations

Preferred Imaging, LLC, (Preferred Imaging), a provider of diagnostic imaging services, has agreed to pay $3,510,000 to resolve allegations that it improperly billed Medicare and Medicaid for services performed without proper medical supervision in violation of the False Claims Act and the Texas M... More...

$3510000 (11-30--0001 - TX)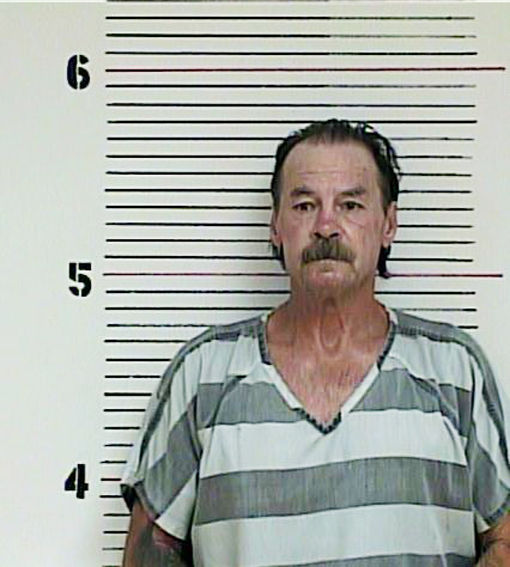 Toni Joe Whitehead v. The State of Texas
Around 4:30 in the afternoon on July 3, 2014, Trooper Travis Alewine, an
officer with the Texas Department of Public Safety Highway Patrol, observed a
pickup truck speeding over the posted speed limit of 35 miles per hour2 on Soda
Springs Road in Parker County. He activated his patrol vehicle lights and
initiated a traffic stop for speeding.
As Trooper Alewine approach... More...

$0 (07-30-2016 - TX)


Patricia Elizabeth Harkcom v. The State of Texas
On New Year's Eve in 2011, Department of Public Safety Trooper
Benjamin Chase Neville pulled over a car in which appellant was a passenger
because it did not have a working license plate lamp. Upon walking to the car,
Trooper Neville saw a sealed black bag in the rear seat. Trooper Neville asked
the driver, Julie Underhill, to follow him back to his patrol car to run her driv... More...

$0 (07-30-2016 - TX)


Arnold Ray Lamotte v. The State of Texas
Appellant Arnold Ray Lamotte, Jr., was charged with theft-by-check in the
amount of $20 or more but less than $500, a Class B misdemeanor.1 A jury found
Lamotte guilty and assessed his punishment at 180 days in jail and a $2,000 fine.
On appeal, Lamotte contends in nine issues that (1) insufficient evidence supports
his conviction, (2) the trial court erroneously instructed t... More...

$0 (07-30-2016 - TX)