Recent Verdicts and Judgements
...
More
$0
(

02-24-2017

-

nj

)
STATE OF NEW JERSEY v. JAMES D. DIXON
Following a bench trial, defendant was convicted of second
degree robbery, N.J.S.A. 2C:15-1; second-degree burglary,
N.J.S.A. 2C:18-2; third-degree aggravated assault, N.J.S.A.
2C:12-1(b)(7); fourth-degree false imprisonment, N.J.S.A. 2C:13
3; fourth-degree resisting arrest by flight, N.J.S.A. 2C:29
2(a)(1)(3); and fourth-degree unlawful possession of a weapon,
N.J.S.A. ...
More
$0
(

02-24-2017

-

NJ

)
STATE OF NEW JERSEY v. ALLISON NASTA, a/k/a ALLISON BONNAR
We first summarize the relevant facts and procedural history.
On August 28, 2012, at approximately 12:45 p.m., defendant crashed
her minivan into a light pole while driving on the Black Horse
Pike in Pleasantville. Defendant's husband, William Nasta, sat
in the front passenger seat, and their two-month-old and five
year-old daughters occupied the rear seat. William died ...
More
$0
(

02-24-2017

-

NJ

)
STATE OF NEW JERSEY v. DARNELL STOVALL
On December 14, 2006, defendant and two others, Quemere
McClendon and Paul Lewis, were driven to the home of Keith
Mason, intending to rob Mason of marijuana. McClendon was
carrying a loaded handgun. Defendant also had a handgun, but
claimed it was not loaded.

McClendon entered Mason's home first, followed by defendant
and Lewis. Mason's two-year-old son was ...
More
$0
(

02-24-2017

-

NJ

)
STATE OF NEW JERSEY v. CURTIS A. FRANKLIN
A.M. has known defendant since she was four years old. A.M.'s
family and defendant's family enjoyed a close relationship, and
both families were active in their local church, where defendant
served as associate pastor at the time of his arrest.
The accusations came to light on November 30, 2009, when A.M.
reported her past sexual relationship with defendant to the ...
More
$0
(

02-24-2017

-

NJ

)
Richard Birkhead a/k/a Richard Earl Birkhead v. State of Mississippi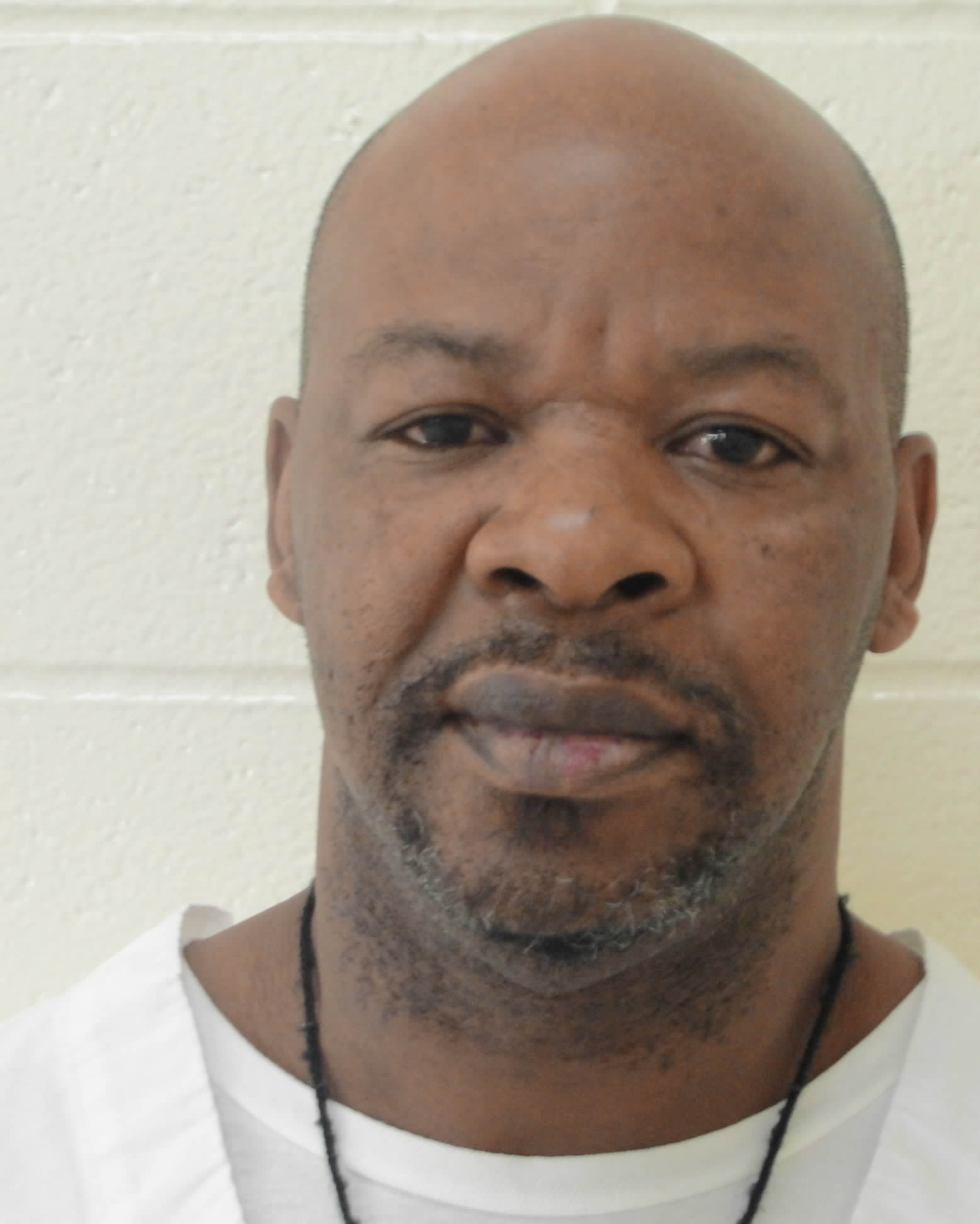 Now before the Court, en banc, is the Application for Leave to Proceed in the Trial
Court filed by Richard Birkhead, pro se. A Response was filed by the State of Mississippi.
On appeal, the Court affirmed Birkhead's conviction and sentence. See Birkhead v.
State, 57 So. 3d 1223 (Miss. 2011). The mandate issued on March 10, 2011. On April 25,
2013, a panel of the Court denied Bi ...
More
$0
(

02-24-2017

-

MS

)
John Ray Smith vs State of Florida
Appellant was convicted of conspiracy to commit armed robbery and
second-degree felony murder. While we affirm Appellant's conspiracy conviction,
we reverse Appellant's conviction of second-degree felony murder, because as the
State correctly concedes, conspiracy is not a predicate offense for felony-murder, and thus, the jury instruction to the contrary was erroneous. Pugh v. Sta ...
More
$0
(

02-24-2017

-

FL

)
United States of America v. Maria Teresa Paz Garza
McAllen, TX - Jury Convicts Rio Grande Valley Area Durable Medical Equipment Company Owner of Health Care Fraud

A McAllen federal jury has convicted the owner of an area durable medical equipment (DME) company owner on all counts for her scheme to defraud Texas Medicaid through fraudulent billings. The jury deliberated for six hours following a seven-day trial before convicting Maria Tere ...
More
$0
(

02-24-2017

-

TX

)
Graciela Pineda vs. The State of Florida
The State charged the defendant with the above referenced crimes. At the
time of the charged offenses, the ten year old victim, her mother, and the victim's
two younger siblings were living at a facility for female victims of domestic
violence and their children. The charges were based on the victim's allegations
that she woke up and found the defendant, who was a resident at ...
More
$0
(

02-24-2017

-

FL

)
United States of America v. Lourdes Ramirez
Dallas, TX - Texas Return Preparer Sentenced to Prison for Filing False Tax Returns

Sought Over $1.1 Million in Fraudulent Refunds

A Texas resident was sentenced to serve 22 months in prison for preparing false tax returns.

According to documents filed with the court, Lourdes Ramirez, a Mexico national unlawfully residing in the United States, operated TX ASAP Tax Servic ...
More
$0
(

02-24-2017

-

TX

)
Pedro Portillo vs. The State of Florida
Portillo was charged with attempted sexual battery under sections 794.011(5)
and 777.04(1), Florida Statutes (2013). The charge required proof that Portillo
intended to digitally penetrate the victim's vagina. See Lakey v. State, 113 So. 3d
90, 91 (Fla. 5th DCA 2013). The adult victim testified that while visiting her
mother's home, Portillo, who lived with the victim's mothe ...
More
$0
(

02-24-2017

-

FL

)
United States of America v. Jerry Ba Nguyen
Lubbock, TX - Las Vegas Man Pleads Guilty to Interfering with a Flight Crew

Jerry Ba Nguyen, 24, of Las Vegas, appeared in federal court and pleaded guilty, before U.S. Magistrate Judge D. Gordon Bryant, Jr., to interference with flight crew members and attendants.

Nguyen, who has been in custody since his arrest in September 2016, faces a maximum statutory penalty of 20 years in ...
More
$0
(

02-24-2017

-

TX

)
HERMAN P. MAESTAS vs STATE OF FLORIDA
We affirm the revocation of the appellant's probation as supported by competent evidence showing his willful and substantial violations. We also agree with the State's concession of error, and remand for entry of a written order specifying each condition of probation the appellant violated. See Oertel v. State, 82 So. 3d 152, 157 (Fla. 4th DCA 2012); Robinson v. State, 74 So. 3d 570, 572 (Fla. 4 ...
More
$0
(

02-24-2017

-

FL

)
JOHNNY LEE LASTER v. STATE OF FLORIDA
On September 3, 2008, the appellant attacked a victim and attempted to snatch her purse. He was arrested on September 17, 2008 and proceeded to trial on March 9, 2009 with a public defender. He filed a pro se motion to dismiss, which was denied as a nullity because he was represented by counsel.

During the six months from his arrest through trial, no issues arose regarding his compete ...
More
$0
(

02-24-2017

-

FL

)
ANGEL COLON v. STATE OF FLORIDA
In this Anders1 appeal, Appellant, who was convicted in 1997 of the crime of first
degree murder committed when he was a juvenile, challenges his present sentence of
fifty years in prison with a review hearing under the new juvenile sentencing statutes2 to
take place after twenty-five years.3 ...
More
$0
(

02-24-2017

-

FL

)
KELLY ELIZABETH LOUDERMILK v. STATE OF FLORIDA
Kelly Elizabeth Loudermilk appeals her judgment and sentence for trafficking in oxycodone and conspiracy to traffic in oxycodone. Loudermilk contends that the trial court erred in: 1) denying her motion for continuance to secure the testimony of two codefendants that she alleged would support an entrapment defense; and 2) applying the
incorrect legal standard to her motion for new trial. W ...
More
$0
(

02-24-2017

-

FL

)
CHARLESTON KAREEM LARRY vs. STATE OF FLORIDA
Appellant raises two points on appeal, only one of which merits discussion. Immediately prior to sentencing, the trial court speculated about Appellant's past behavior for which there was no record basis. Moreover, the subject matter of the past behavior was not relevant to the sentence. ...
More
$0
(

02-24-2017

-

FL

)
DARIUS LAMAR GRAYSON v. STATE OF FLORIDA
On the night of Appellant's arrest, one resident of the burglarized house went
downstairs at approximately 2:00 a.m. He did not observe anything out of place. He went
back downstairs around 2:30 a.m. and noticed that a previously closed sliding glass door
was half-way open and several kitchen drawers were opened. The resident alerted others
in the house, and they quickly det ...
More
$0
(

02-24-2017

-

FL

)
JOSE MARTINEZ vs. STATE OF FLORIDA
In 2000, Martinez was charged by information with one count of robbery
with a firearm. The State alleged in the information that Martinez "carried" the
firearm during the commission of the offense in violation of section 812.13(2)(a),
Florida Statutes (1999).2 Following a jury trial, Martinez was found guilty as
charged. In response to a special interrogatory, the jury also ...
More
$0
(

02-24-2017

-

FL

)
SHARON MYERS vs. STATE OF FLORIDA
On June 16, 2008, Gary Kenney, Myers' husband,3 was found murdered in
his family's home in Merritt Island, Florida. He had been shot several times and
had several lacerations to his wrist and neck. Shortly after the victim's body was
found, Myers' son, Darryl Kenney, and his friend, Rubin Nero, were apprehended
near the scene and confessed to the murder. Both Darryl and Rubi ...
More
$0
(

02-24-2017

-

FL

)
LUIS A. MONTES-VALETON vs. STATE OF FLORIDA
On June 7, 2008, Montes-Valeton was involved in a single-vehicle car crash
in which a single fatality occurred. After the State filed a three-count information
charging Montes-Valeton with DUI Manslaughter, DUI Damage to Property or
Person, and Careless Driving, Montes-Valeton filed a motion to suppress the
results of an analysis of blood drawn from him following the car crash ...
More
$0
(

02-24-2017

-

FL

)
QUENTIN MARCUS TRUEHILL vs. STATE OF FLORIDA
Quentin Truehill, who was twenty-two years old at the time, was charged
with the kidnapping and murder of Vincent Binder, who was twenty-nine years
old. Truehill's crime spree began on the evening of March 30, 2010, at the
Avoyelles Parish Sheriff's Office in Mansura, Louisiana, when Truehill and two
other cellmates, Kentrell F. Johnson1 and Peter Hughes,2 held the holding-cel ...
More
$0
(

02-24-2017

-

FL

)
United States of America v. Efans Trading Corporation, et al.
New York, NY - Jury Finds In Favor Of Car Exporters in Civil Forfeiture Case

The United States sued Efans Trading Corporation and Unicron Tire Corporation seeking the forfeiture of luxury cars (Mercedes-Benz, BMWs and Land Rovers) and funds deposited at Regions Bank that they had purchased with the intent of sell the cars in China. The value of the assets seized by the Government in 2013 ...
More
$0
(

02-24-2017

-

NY

)
United States of America v. Christopher Lee Gonzalez, aka "Gonzo"
Lubbock, TX - Texas Syndicate Member Sentenced to More Than 27 Years in Federal Prison for Role in Methamphetamine, Cocaine and Marijuana Distribution Conspiracy

Christopher Lee Gonzalez, aka "Gonzo," 43, was sentenced to 327 months in federal prison, following his guilty plea in October 2016 to his role in a methamphetamine, cocaine and marijuana distribution conspiracy.

Twelve ...
More
$0
(

02-23-2017

-

TX

)
State of Oklahoma v. Dimelle James Cole
Tulsa, OK - Man Sentenced to 40 Years in Prison On Child Sexual Abuse Case

The State of Oklahoma charged Dimelle James Cole with:

Count # 1. Count as Filed: CHSA, SEXUAL ABUSE - CHILD UNDER 12, in violation of 21 O.S. 843.5 F
Date of Offense: 10/01/2014
Party Name Disposition Information
COLE, DIMELLE JAMES Disposed: CONVICTION, 02/23/2017. Guilty Plea
Count ...
More
$0
(

02-23-2017

-

OK

)
State of Oklahoma v. Jon Brandon Scarce
Tulsa, OK - Jury Convicts Man On Child Abuse Murder Charge and Recommends Life In Priosn

The State of Oklahoma charged Jon Brandon Scarce, age 35, with:

Count # 1. Count as Filed: HM11, CHILD ABUSE MURDER, in violation of 21 O.S. 701.7
Date of Offense: 08/07/2015
Party Name Disposition Information
SCARCE, JON BRANDON
Docket
Date Code Description Count ...
More
$0
(

02-23-2017

-

OK

)
State of Tennessee v. Terry Sherrod
In April of 2014, Defendant was indicted in case number 41400411 for one count of aggravated assault and one count of theft of property with a value of less than $500. That same month, Defendant was indicted in case number 41400412 for one count of possession of a Schedule IV drug, Diazepam, with the intent to manufacture, sell, or deliver and one count of simple possession of cocaine. In Septem ...
More
$0
(

02-23-2017

-

TN

)
Arvada Colorado Man Sent to Federal Prison for Mailing Marijuana and Marijuana Concentrate
DENVER – Stephen Paul Anderson, age 27, of Arvada, Colorado, was sentenced yesterday by U.S. District Court Judge Christine M. Arguello to serve one year in federal prison, followed by three years of supervised release for the manufacture of a schedule I controlled substance and the unlawful use of a communications facility, Acting U.S. Attorney Bob Troyer and U.S. Postal Inspector in Charge Craig ...
More
$0
(

02-23-2017

- )
State of Tennessee v. Miko Burl
Following a jury trial, the Petitioner was convicted of aggravated assault with the use of a deadly weapon, especially aggravated robbery accomplished with a deadly weapon, and aggravated burglary. T.C.A. §§ 39-13-102(a)(1)(B) (1997), 39-13403(a)(1), 39-14-402(a)(3), 39-14-403(a). The trial court sentenced the Petitioner as a Range I offender to twenty-five years for the especially aggravated ro ...
More
$0
(

02-23-2017

- )
Janell Morton v. State of Tennessee
The Petitioner was indicted on attempted first degree murder, especially aggravated kidnapping, and aggravated assault. She entered pleas pursuant to Alford v. North Carolina, 400 U.S. 25 (1970), to attempted first degree murder and especially aggravated kidnapping. Pursuant to the plea agreement, the trial court sentenced the Petitioner to thirteen years and six months at twenty percentfor the ...
More
$0
(

02-23-2017

-

TN

)
Gregory D. Valentine, Sr. v. State of Tennessee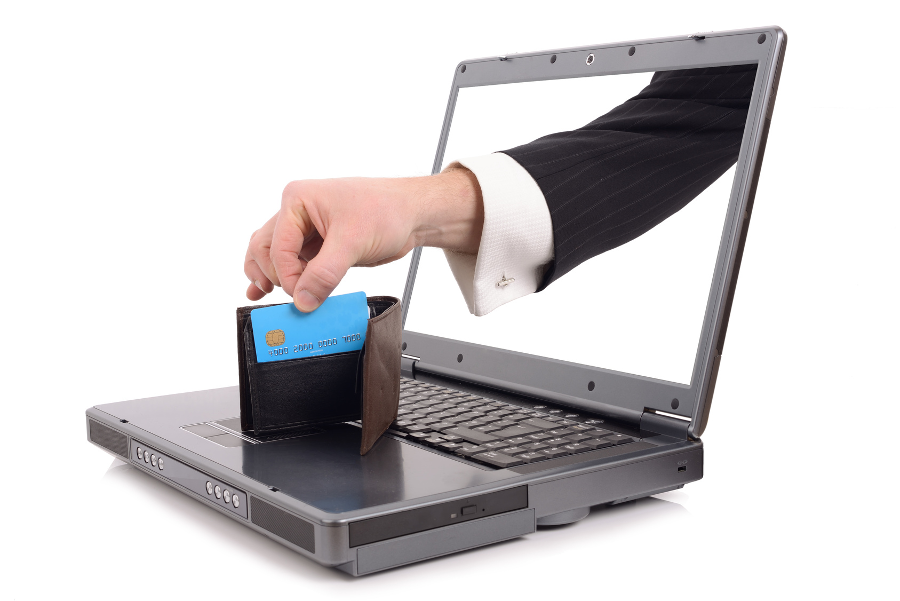 During the plea colloquy, the State summarized the facts supporting the Petitioner"s best interest plea as the following:

The facts stem from events on the 30th of September, 2009[,] in Hendersonville, Tennessee. At that time, one of the Bank of America branches called Hendersonville Police Department, said they had in the bank at that moment a member of a fraud ring who ha ...
More
$0
(

02-23-2017

-

TN

)
ALEXIS D. COREN-HALL vs. MASSACHUSETTS BAY TRANSPORTATION AUTHORITY
The defendant, Massachusetts Bay Transportation
Authority (MBTA), appeals from a Superior Court order denying
its renewed motion for summary judgment on plaintiff Alexis D.
Coren-Hall's tort claim under the Massachusetts Tort Claims Act,
G. L. c. 258. The MBTA's motion asserted that Coren-Hall had
failed to make presentment of her claim to the MBTA's "executive
offic ...
More
$0
(

02-23-2017

-

MA

)
Samuel R. White v. State of Indiana
On June 3, 2015, the Rushville Police Department used a confidential
informant, Shawn Williams ("Williams"), to place a series of recorded calls to
White to arrange a purchase of methamphetamine. In the first call, Williams
asked White if he could purchase a quarter-ounce (seven grams) of
methamphetamine. White agreed to sell that amount of methamphetamine for
$450. In ...
More
$0
(

02-23-2017

-

IN

)
Jay E. Millen v. State of Indiana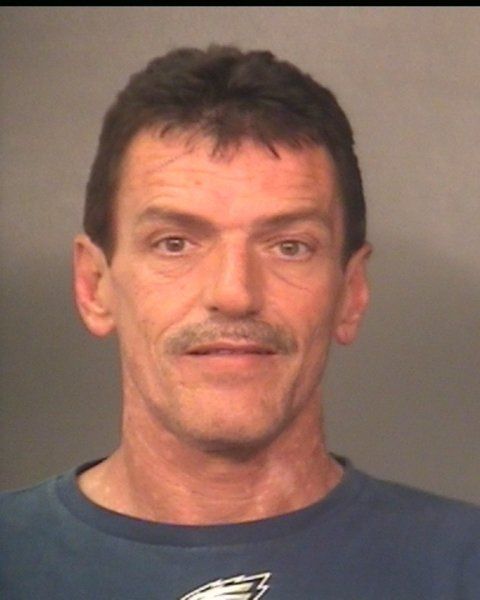 In 2011, Millen pled guilty to Class C felony criminal confinement, Class D
felony strangulation, Class D felony intimidation, and Class A misdemeanor
domestic battery. In exchange, he received a ten-year sentence, all of which
was suspended to probation (minus credit time).
[2] Thereafter, the State filed a petition to revoke Millen's probation, alleging that
he violated ...
More
$0
(

02-23-2017

-

IN

)
United States of America v. Anshoo Sethi
Chicago, IL - Hotel Developer Sentenced to Three Years in Prison for Exploiting U.S. Visa Program

A Chicago hotel developer was sentenced to three years in prison for exploiting a federal visa program to fraudulently raise capital from Chinese nationals who were seeking residency in the United States.

ANSHOO SETHI, the founder of A Chicago Convention Center LLC, purported in 2011 ...
More
$0
(

02-23-2017

-

IL

)
United States of America v. Alan Summers
Philadelphia, PA - Doctor Pleads Guilty To Selling Prescriptions Of Suboxone And Klonopin

Dr. Alan Summers, 78, of Ambler, PA, pleaded guilty to an indictment charging him in a scheme to sell commonly abused prescription drugs in exchange for cash payments. Dr. Summers pleaded guilty to conspiracy to distribute controlled substances, distribution of controlled substances, health care frau ...
More
$0
(

02-23-2017

-

PA

)
Sarah Speck v. State of Indiana
In January of 2016, Alpine Group was a commercial entity consisting of three
different businesses: a scrap business for semi-trailers and equipment, a trucking
company, and a land management company. Alpine Group had two locations
in Marion County, one of which was located within the vast OmniSource
compound located on South Holt Road. The OmniSource compound was
surroun ...
More
$0
(

02-23-2017

-

IN

)
United States of America v. Timothy Sedlak
New York, NY - Florida Man Pleads Guilty To Attempting To Gain Unauthorized Access And Cause Damage To The Computer Network Of A Global Charitable Organization

Timothy Sedlak pled guilty to attempting to access without authorization the computer network of a global charitable organization based in New York, New York (the "Organization"), and as a result of such conduct, recklessly causing ...
More
$0
(

02-23-2017

-

NY

)
Asia Marshall v. State of Indiana
On December 9, 2014, Marshall and her live-in boyfriend of several years,
Antonio Chacon, had an argument at their home that resulted in Chacon
calling 911. Chacon reported to the 911 operator that Marshall hit him in the
face with a remote control and his face was cut and bleeding. Two Fort Wayne
police officers responded to the home within approximately ten minutes of the < ...
More
$0
(

02-23-2017

-

IN

)
Alberto Cruz v. State of Indiana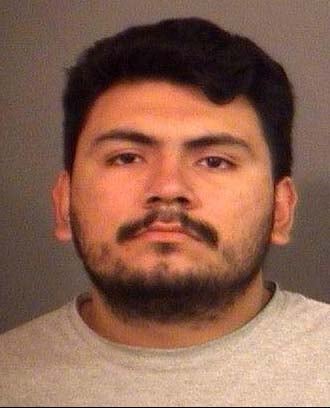 Alberto Cruz and Alma Del Real became acquainted with each other in 2013,
and had been friends ever since. Their relationship was not romantic, and
Alma considered Cruz to be just a friend. Around 11:00 p.m. on Saturday,
April 11, 2015, Cruz picked Alma up at her house and the pair went to Brothers
Bar & Grill in South Bend, Indiana. Unbeknownst to Cruz, Alma had invited
...
More
$0
(

02-23-2017

-

IN

)