Expert Witnesses - Recent Listings
Spaulding, LCDC. CART, Stan D. - Bryan, TX
Drug and Alcohol evaluations, adult and juvenile. Expert Witness.


Kinsey, Barry allan - Tulsa, OK
Alcohol related issues: intoxication,blood alcohol levels, alcohol and accidents, alcoholism and other types of chemical dependency. Chemical dependency treatment, etiology, intervention.


Smith, CMAT, CMTT, H. Lyn - Akron, OH
Forensic Mechanics. Master Mechanic. Mechanical explanations for vehicle accidents: Automobiles, HD Trucks, Commercial Vehicles, Buses, Motorcycles, RV\'s, Motor-homes, Construction Equipment, Race Cars. Lemon Law Matters.


Woodrum, Clayton - Tulsa, OK
In addition to providing you with a profile of our firm and the services we provide, this Website has been designed to become a helpful resource tool to you, our valued clients and visitors. Our dedication to superior client service has brought us to the Internet as we endeavor to continue to provide the highest quality professional service and guidance. At Woodrum, Tate & Associates, PLLC we're fluent in the significant, elegant language of financial opportunity. That's why, as a full-service financial consulting and accounting firm, we can provide services far beyond those of a traditional Certified Public Accounting firm. As you browse through our Website, you will see that not only have we highlighted background information on our firm and the services we provide, but have also included useful resources such as informative articles (in our Newsletter section) and interactive financial calculators (in our Financial Tools section). In addition, we have taken the time to gather many links to external Websites that we felt would be of interest to our clients and visitors (in our Internet Links section). While browsing through our Website, please feel free to contact us with any questions or comments you may have - we'd love to hear from you. We pride ourselves on being proactive and responsive to our clients' inquiries and suggestions.


Roberts, Judith (Judy) - Boston, MA

Dr. Judy Roberts is a managing director in Grant Thornton's Forensic & Valuation Services practice in Boston. She is a PhD economist with more than 20 years of combined academic and nonacademic experience, who has conducted numerous large-scale econometric studies on a variety of subjects and across a broad range of industries. She is experienced in statistical and econometric methodologies and is adept at applying these techniques to large, complex data sets. She has extensive experience applying these skills to litigation and other disputes involving securities and other financial markets, as well as in the pharmaceutical and life sciences industries. Roberts has assisted clients with regulatory, antitrust, contract and intellectual property disputes. Prior to entering the litigation consulting arena, Roberts was a professor of economics at California State University, Long Beach, and a visiting faculty member at University of Southern California. She has published research in leading economic journals, including the Review of Economics and Statistics, National Tax Journal and the Journal of Public Economics.


Noble, Jeffrey J. - Rancho Santa Margarita , CA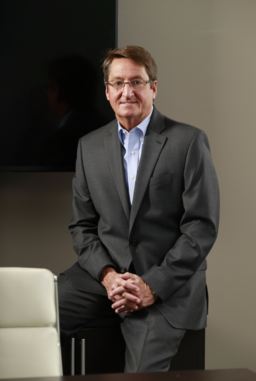 Mr. Noble retired in 2012 as the Deputy Chief of Police of the Irvine Police Department located in southern California after 28 years of policing service. The Irvine Police Department is a full-service public safety agency that provides several special program areas including Emergency Management, Regulatory Affairs, Crime Prevention, DARE, School Resource Officers, K-9s, Traffic Enforcement, Commercial Vehicle Enforcement, General Investigation, Crime Scene Investigation, Special Investigations (vice, narcotics, intelligence), and the Special Weapons and Tactics Team (SWAT). The Irvine Police Department employs a full-time staff of 205 sworn officers and 100 civilian employees and serves a city with a population of over 224,000.
In 2014, Mr. Noble accepted a temporary position as the Deputy Chief of Police for the Westminster, CA Police Department. That department was the subject of a discrimination and retaliation lawsuit from three of its officers and two officers had been arrested for different acts of criminal conduct. Mr. Noble was hired to facilitate the efforts of an independent oversight official, to review department polices and procedures, to conduct department audits and to provide day-to-day management and leadership for the department.
Mr. Noble has extensive experience in consulting and expert witness analysis and has been retained in the states of California, Texas, Washington, Florida, Georgia, Colorado, Oklahoma, Ohio, Kentucky, Pennsylvania, Connecticut, South Carolina, Tennessee, New York, Illinois, Arkansas, Idaho and Louisiana.


Brashfield, Michael - Port Ludlow, WA

Police Policies
Michael Brasfield served as the Chief of Police for the Fort Lauderdale, Florida Police Department for 6 years. Prior to that he served for 26 years with the Seattle Police Department through the ranks - from police officer, detective, sergeant, lieutenant, captain, major, and then retired as an assistant chief. Mr. Brasfield was elected as Sheriff of Jefferson County, Washington in 2003. He was overwhelmingly re-elected to that position by an 80% majority in the November 2006 general election. Mr. Brasfield retired from active law enforcement in 2009.
In addition to his prior law enforcement management career, Michael Brasfield has been active as a consultant and expert in public safety and police procedures, policy development, evaluation and training since 1986. He specializes in police legal issues. His clients have included federal, state, and municipal governments, private non-profit foundations, corporations, educational institutions, and attorneys.
He holds a B.A. degree from the University of Washington, and is a graduate of the Senior Management Institute for Police in Washington, D.C.


NELSON, DARLENE Ann - SAN ANTONIO, TX
Current pediatric and adult emergency nurse with certification in emergency nursing.28 years of clinical experience and 15 as a testifying expert.


Cahanin, Gregory J. - St. Petersburg, FL
Fire expert witness performing origin and cause fire investigations nationally. Gregory J. Cahanin meets the professional qualifications of NFPA 1033, Standard for Professional Qualifications for Fire Investigator as documented in a Florida declaratory statement held by no other fire expert in the state. Investigations include the Station Nightclub Fire in 2003 with 100 fatalities. In Wyatt v. Security Alarms Co., Inc. key testimony on the failure of a Viking automatic fire sprinkler established a product liability that resulted in a $1.4M dollar jury award for Wyatt. Specialty areas of forensic expertise include kitchen fire suppression system, fire sprinkler, and fire alarm failures. Fire and Building Code construction defect findings are supported by 40 years of working with national codes and standards. Gregory Cahanin performs code compliance and development for property owners and manufacturers.


Martin, Kenneth D - Las Vegas, NV
Door and Gate Expert Witness and Litigation Consultant\r\nForensic work, accident analysis, site inspections, expert reports, testimony, litigation support. Garage doors, gates, fire doors, hollow metal doors, etc.


Engberg, Robert E. - Mora, MN
ACCIDENT RECONSTRUCTION - Fires & Explosions\r\nLP gas, butane, natural gas and ammonia systems;\r\nboilers, burners and vaporizers; carbon monoxide \r\nasphyxiation from camping heaters; HVAC systems:\r\ngarden tractor mishaps and stability studies;


Engberg, Robert E. - Mora, MN
Fire and Explosion Investigations - Propane, Butane, Natural Gas and Ammonia System Analysis and Design; Burner, Boiler & Dryer Systems; HVAC & Stress Analysis; Machine Design & Crane Component Stress Analysis; Fire Sprinkler & Monitoring Systems; Cathodic Protection Analysis


Pardue, John - Baton Rouge, LA

Department of Civil and Environmental Engineering (CEE) - Dr. John Pardue is the Elizabeth Howell Stewart Endowed Professor in the Department of Civil and Environmental Engineering (CEE), Louisiana State University. he is also the Environmental Engineering Undergraduate Program Coordinator. GoMRI-funded projects: - Recovery and Remediation of Emulsified Oil in Contaminated Marshes: Biostimulation and Natural Recovery (Year One Block Grant-LSU) - Biodegradability of MC252 Oil-Sand Aggregates on Rapidly Eroding Coastal Beach Environments (RFP-III) Education: Ph.D. in Civil Engineering, Louisiana State University, Baton Rouge, Louisiana, U.S.A., 1992 M.S. in Marine Sciences, Louisiana State University, Baton Rouge, Louisiana, U.S.A., 1987 B.S. in Biology (Cum Laude), Rhodes College, Memphis, Tennessee, U.S.A., 1983


Zoch, Bob - Lincoln, TX
ENSR, ENSR Consulting and Engineering Testified in: Harris County and Texas Commission on Environmental Quality v. International Paper Company


Agosti, John Michael - Wauconda, IL
Fire Cause and Origin; Arson Defense; Fire Related Injury/Death Cases; Vehicle Fires; Explosions & Gas Fires; Building and Code Research


Bartel, Eugene - McKees Rocks, PA
Professional Accidental Fire Origin and Cause Investigation; Forensic Engineering Evaluation of Fire Evidence; Electrical Accident Investigation; Engineering Evaluation of Products Relative to Defects as related to Liability Analysis; Laboratory Testing & X-Ray Analysis; Subrogation Specialists; Trial Exhibit Preparation Services. Over 30 years of experience in Fire and Accident Investigation and Trial Testimony.


Cossette, Leonard C - Tulsa, OK
Computer Security, Information Security, Information Technology, Information Risk, Audit and Compliance, Security Incident Management


Hanisch, Craig - stockton, CA
Family Law in Stockton CA


Sifuentes, Jesús - Amarillo, TX
Spanish Language Court Interpreter\\Spanish Language Interpretation and Translation Revision\\Spanish-Speaking Witness Preparation/ Will assist counsel in determining a \"good\" interpretation and/or translation from police officers, bilingual personnel, transcription/translation of interviews.


, - Tulsa, OK
Full service licensed, bonded and insured Oklahoma private investigative agency.


DeMars, Sam - Seattle, WA
Foundation Solvers gives expert building foundation and structure inspections. Residential and business property.


Richardson, George Randall - Orlando, OK
Basic mechanical engineering with extensive experience in the horizontal directional drilling industry and the construction equipment industry.


Shipkevich, Felix - New York, NY
Bankruptcy


de Quillacq, Gontran Jerome - Fair Haven, NJ
Gontran de Quillacq was a portfolio manager / derivatives trader / quant for 20 years. He worked at Société Générale, Lehman Brothers, Tykhe Capital, Nomura and HSBC, both in London and New York. He traded most forms of Equity Derivatives, managed numerous investment and proprietary trading strategies. \r\n\r\nIn 2013, Mr. de Quillacq became an executive recruiter. He worked at The Atlantic Group and IJC Partners. He is now the Managing Partner of Navesink International, which focuses on experienced investment personnel for the investment industry. Our clients include some of the most prestigious & demanding hedge funds and family offices.\r\n\r\nMr. de Quillacq provide expert witness services in the fields of\r\n• Portfolio Management, financial analysis, quantitative research, derivatives, investments, risks, asset management, hedge funds\r\n• Recruitment of investment personnel: portfolio managers, analysts, researchers, C-levels…


Andrews, James H - Greensburg, PA
I specialize in quick turnaround on urgent cases.\r\n\r\nEXPERTISE AREAS\r\nDeath Penalty Sentence Mitigation analysis and report\r\nJuvenile sentencing mitigation analysis and report\r\nBehavioral Health administration and services malpractice analysis\r\nPsychotherapy malpractice analysis\r\nWrongful death in psychotherapy and residential services\r\nAssessment of alleged victim and their account of incident.\r\nAssessment of alleged assailant and their account of incident.\r\nAssessment of prior treatment & clinical documentation of alleged victim and assailant.\r\nChild abuse evaluation.\r\nChild custody evaluation.\r\nAnalysis of expert witness testimony.\r\nCrime scene photo analysis.\r\nPolice and autopsy report analysis. \r\n\r\nEXPERT SERVICES\r\nAssessment of alleged victim and their account of incident.\r\nAssessment of alleged assailant and their account of incident.\r\nAssessment of prior treatment & clinical documentation of alleged victim and assailant.\r\nChild abuse evaluation.\r\nChild custody evaluation.\r\n\r\nCREDENTIALS\r\nDegrees in Social Work, Psychology and Business Management\r\nDoctoral work in threat assessment and violence prediction\r\nBCD (Board Certified Diplomate): The American Board of Examiners in Clinical Social Work\r\nLCSW (Licensed Clinical Social Worker): Pennsylvania\r\nLICSW (Licensed Independent Clinical Social Worker): West Virginia & Massachusetts\r\nCSMS: Certified Sentence Mitigation Specialist (American College of Certified Forensic Counselors) \r\nDCFC: Diplomate of the American College of Certified Forensic Counselors\r\nFellow: American College of Forensic Examiners\r\nCertified Investigator: Office of Mental Retardation, Commonwealth of Pennsylvania\r\n\r\nAdjunct Faculty Appointments:\r\nUniversity of Pittsburgh Graduate School of Social Work: 2005-present\r\nCase Western Reserve University-MSASS: 2010-present\r\nSimmons College - School of Social Work: 2015-present\r\nCalifornia University of Pennsylvania Social Work Dept: 2013-2016\r\n


Palfin, Richard A. - Sunnyvale, CA
Economics, Present Values of Future Medical Expenses and Economic Losses, brokerage and analysis of structured settlements and annuities - Defendant and Plaintiff


An, Tae Lyong - Chicago, IL
Pathology - Mentioned in Stae v. Colopy, 2011 Ohio 6120.


Matlock, Alvey - Fort Smith, AR
Guardian provides professional services in the field of computer forensics investigations and data recovery. Guardian is a Arkansas and Oklahoma based company that also serves the surrounding states Texas, Kansas, Missouri, and Louisiana. Digital investigative services include civil, corporate, private, and criminal. We also specialize in Data recovery services for commercial and consumers. Accidental or intentionally deleted files can be recovered with our expertise. Recovering the facts and your data is our business.


Robles, Osvaldo - MIAMI, FL
Honorably retired PO (Miami-Dade Police Dept. 29+ yrs). Certified Police Train-the-Trainer/Instructor (28+ yrs.) in Use-of-Force, Police Tactics/Training, Defensive Tactics, Firearms, Driving, and 1ST Aid. Retained, Consulted & Testified (24+ yrs) in State & Federal Courts.


Jaynstein, Dayna - Denver, CO
Physician assistant with 7 years of Emergency Medicine and Urgent Care experience, as well as academic teaching experience available for, and experienced with, case merit review, PA standard of care, scope of practice, deposition, and testimony.


Radosevich, Emil A. - Albuquerque, NM
Motorcycle Accident Reconstruction - Former police officer with 25 years of accident investigation experience. Motorcycle safety expert.


Litman, Dr. Ronald - Philadelphia, PA
Pediatric anesthesia, airway management, malignant hyperthermia, sedation, medication errors


Sullivan, Joe - Edmond, OK
Computer Crime, network security, Firewalls, Penetration testing.\\\\r\\\\nAuto Repair Fraud


Rohrer, Jennifer M - Washington, DC, VA
Dr. Rohrer\\\\\\\'s practice focuses on the clinical and forensic assessment and evaluation of adolescents and adults in Washington, DC and Northern Virginia. She is usually hired by attorneys or the court to conduct evaluations on individuals who are involved in a legal process. However, her services are also sought out by individuals who would like to provide an evaluation to his or her attorney or the court proactively. Such evaluations include, but are not limited to, criminal and civil competencies, mental state at time of the offense, risk/violence assessment, pre-sentence, mitigation/sentencing, sexual offender, malingering, and other psycho-legal issues.\\\\\\\\\\\\\\\\r\\\\\\\\\\\\\\\\n\\\\\\\\\\\\\\\\r\\\\\\\\\\\\\\\\n Additionally, Dr. Rohrer conducts comprehensive psychological assessments. Such assessments include cognitive/intellectual, personality, substance abuse, and diagnostic clarification.\\\\\\\\\\\\\\\\r\\\\\\\\\\\\\\\\n\\\\\\\\\\\\\\\\r\\\\\\\\\\\\\\\\nDr. Rohrer has also taught master\\\\\\\\\\\\\\\\\\\\\\\\\\\\\\\'s- and doctoral-level clinical and forensic psychology courses since 2008 at various universities, including the George Washington University.


Neithercutt, Jeff - Davis, CA
Computer Security and Information Security, Ethical Hacking, Penetration Testing, Hardware Security, Physical Security, Law Enforcement, Digital Chain of Custody, Forensics, Computer Forensics, Computer Evidence


Feigenbaum, Jonathan - Boston, MA



Costanzo, Lori - San Jose, CA
25 years of experience in both state and federal venues throughout the Bay Area, Costanzo Law Firm specializes in all aspects of employment claims including discrimination, retaliation and wrongful termination.


Rolwes, Edward J. - Wildwood, MO
Legal Malpractice & Attorney Ethics


Feldt, Dan - Milwaukee, WI
Expertise: Nearly 36 years of consulting on Safety and Industrial Hygiene cases related to Indoor Air Quality, Mold, Legionnaires\\\\\\\' Disease, Toxic Substance Exposure (environmental and industrial), Lung Diseases, Histoplasmosis, Noise (Industrial and Community) and Noise Control. Stantec has 250 offices in the US and Canada.


Daniels, Roy - Sedona, AZ
Dental Expert Witness Dental Standards of Care in General Dentistry, Preparation of Dental Expert Witness Reports, Dental Trauma Review and Review of Dental Trauma Claims Dental Insurance- False and Exaggerated Claims Review of Dental Trauma Claims due to Motor Vehicle Accidents, episodes chewing on food and others, Dental Billing & Collection analysis for fraudulent dental billing, Dental Record Analysis Evaluation for Dental or Medical Necessity & Appropriateness of Care Dental Fraud Investigation, Dental Legal Case Consulting, Deposition and Courtroom Testimony, Independent dental expert record review services for causation and standard of care


Ashley, Holly T - Scottsdale, AZ
Expert in violent behavior, specifically domestic abuse. Holly T. Ashley is a 30 year veteran of the domestic violence cause working as a counselor, educator, speaker, jury profiler and mock-trial facilitator. Holly is a published author, writer and domestic violence lay-counselor and lay-legal advocate trainer


Morales-Franken, Delia - Mission Viejo, CA
Life care Planning, Legal Nurse Consultant, Case Management, Worker's Compensation


Rodriguez, Ivan - Fort Lauderdale, FL
Ivan Rodriguez is a retired Lieutenant of the Miami Dade Police Dept. He has 31 years of experience in law enforcement and is currently a Police Academy Instructor. He has consulted and testified as an expert in Federal and State Court in Police Policy and Procedures, Excessive and Deadly Force,False Arrest,Swat,Police-Training,Traffic Stops, Vehicle Pursuit, Background Checks


Loftus, Elizabeth F. - Irvine, CA
Psychology, False Memories, Eye Witness Identification


Shepard, John - Norfolk, VA
Ophthalmologist - plaintiff.


Cole, Brad - Tulsa, OK
Olshan is home to reliable, cost-effective foundation repair and drainage solutions. We back our services with an available Lifetime Warranty and excellent customer support. Assessments from Certified Structural Technicians are always free


Fitzgerald, Bob - Sand Springs, OK
Damages


Marick, Brian K. - Tulsa, OK
GFAC Engineering, Inc. is a full service geotechnical engineering firm of choice. We strive to be an extension of your staff so that your project needs are met in a timely, professional, and effective manner. GFAC Engineering, Inc. understands that all projects, no matter their size, are important and deserve a high level of service. We know that each project needs to be scoped in a manner that meets the needs of each project, and the deliverable is tailored to for that project. We understand that one solution does not fit all of our clients or our client's projects. At the core of GFAC Engineering, Inc., and how we approach each project are: Honesty – We want to be your Trusted Advisor. Without honesty at all levels in the relationship there cannot be trust. Integrity – The consistency of actions, values, methods, principles, expectations, and outcomes. Responsiveness – All communications are important and need to be addressed as soon as is practical, and meeting clients deadlines are of utmost importance. Fiduciary Responsibility – We are to be wise stewards of our clients and company money. Risk Awareness – All projects carry an inherent risk, all parties need to be made aware of the risks and know each other's risk tolerance.


Minks, Allen - Belleville, IL
We are a full service civil engineering, environmental, and contracting firm with an impressive portfolio of federal, state, county, and private project experience.


Trabue, Thomas E. - Columbia, MO
Trabue, Hansen and Hinshaw, Inc. (THHinc) is dedicated to providing 'quality technical solutions and personal service' to our clients. While we have a varied array of clients, they have one thing in common — they appreciate our solution oriented approach — we meet budgets and schedules — and we are team players. THHinc . . . . . . about the possibilities! Why THHinc? We are committed to identifying the specific needs of each project and client, and then partnering with you to meet the stated objectives. Standard solutions to unique problems do not always provide the best outcome. The result — an up-to-date solution which makes the best use of new technology and progressive thinking. Selecting THHinc takes your project from an idea to a finished product. We make it happen. Our team turns your visions — your dreams — into realities.


Darer, CLU ChFC CSSC, John D. - Stamford, CT
Structured settlements, Financial Transactions


Agosti, John M. - Wauconda, IL
Fire Cause & Origin; Arson Defense; Fire Related Injury/Death Cases; Vehicle Fires; Explosion & Gas Fires; Building & Fire Code Research; Fire Department Operations; Fire Department Management/Labor Consulting. Over 28 years of fire dept. experience blended with 15 years of private investigations for insurance companies, attorneys and as an expert witness. Over 1,500 fires investigated. Experienced in plaintiff/defense/criminal/civil cases. Qualified in state and federal courts. Free initial phone consultation. Fire Science Degree, State Certified Fire Investigator.


Agosti, John M. - Wauconca, IL
Fire Cause & Origin; Arson Defense; Fire Related Injury/Death Cases; Vehicle Fires; Explosion & Gas Fires; Building & Fire Code Research; Fire Department Operations; Fire Department Management/Labor Consulting.

Over 28 years of fire dept. experience blended with 15 years of private investigations for insurance companies, attorneys and as an expert witness. Over 1,500 fires investigated. Experienced in plaintiff/defense/criminal/civil cases. Qualified in state and federal courts.

Free initial phone consultation. Fire Science Degree, State Certified Fire Investigator.


Davis, M.D., Jordan K. - Santa Fe, NM
All aspects of complex spine and brain care, pain management, IMEs and Spinal Cord Injuries. Board certfied, defense and plaintiff, articulate.


Gross, Karl F. - Denver, CO
Neurology - Electrodiagnostic Medicine - Pain Management - Defense


Davis, Michael - Glendale, AZ
The Personal Injury calculators in use today place a heavy emphasis on the subjective value associated with "pain and suffering". This is often done because there is no obvious economic damages associated with the case. How can a permanent injury result in large economic damages when there is no loss of income? This white paper demonstrates the "go to" technique used by the leading Forensic Economics firms to leverage economic damages for virtually any situation.


Kobernuss, David N. - Taberg, NY
Metal Rolling Mills, Metal Slitting Lines, Metal Processing Lines, Industrial Furnaces, Annealing Furnaces, Electric Arc Furnaces, Building Maintenance, OSHA Infractions, Personnel Safety, Workplace Safety, Industrial Machinery, Equipment Malfunctions, Equipment Non-Performance, Electrical Substations, Electrical Engineering, Mechanical Engineering, Forensic Engineering, Workplace Injuries & Fatalities, Industrial Injuries & Fatalities, Electrical Injuries & Fatalities, Electrocutions, Electrical Control Equipment, Electrical Distribution Equipment, Electrical Grounding, Circuit Breakers and Transformers, Hydraulic and Pneumatic Controls, Aluminum Production, Electrical Control Systems, Industrial Equipment Performance Analysis, State Labor Law Infractions, Steel Production, Patent Infringement, Industrial Zoning Analysis, and Industrial Process Equipment Capacity Analysis.


Coburn, Tom - New York, NY
Health Care Policy - Drug Pricing - Health Care Delivery


Kaigler, Kenneth - Lafayette,, LA
Registered Professional Engineer, Texas and Louisiana. Testified in State and Federal courts in Louisiana and Texas for both the defense and the plaintiff. Qualified in rig, drilling, production, crane operations and material handling and safety thereof. Member of American Petroleum Institute, American Society of Safety Engineers, American Association of Drilling Engineers, American Society of Safety Engineers and International Association of Drilling Contractors.


Kaigler, Kenneth A. - Lafayette, LA
ENGINEERING - Petroleum


Hallowell, Jr., Richard J - Jamison, PA
Property loss or damage related to failure of mechanical systems; personal injury caused by mechanical equipment; design analysis of mechanical systems; product analysis of mechanical equipment; code and standards compliance for mechanical systems and components; testing of mechanical equipment and components; indoor air quality testing and analysis; construction contracts and bid documents. Richard J. Hallowell, Jr. has over 45 years of experience in the building industry. He is qualified as an expert in his field and is experienced in investigative work involving report writing, depositions and expert witness testimony.


Schile, Laura - Tulsa, OK
Our team at Pocket Expert has over 40 years of combined experience in forensic sciences, case investigation and police and prosecution procedures. This means you know you are talking to real experts! • We are experienced in both litigation and appeals • Extensive Knowledge and experience with law enforcement, prosecution and defense • Interpretation of DNA/Lab reports you can understand and use • We can help you decide if additional testing needs to be performed and assist you in finding the right lab to do it.


Jones, Michael R. - Gaithersburg, MD
The Pretrial Justice Institute's core purpose is to advance safe, fair, and effective juvenile and adult pretrial justice practices and policies that honor and protect all people. We work to achieve our core purpose by moving policymakers and justice system stakeholder to adopt and implement practices and policies through: Educating key stakeholders Moving stakeholders to action Working in key states to advocate for change Developing messages, stories, and media coverage in support of change Connecting local jurisdictions to assistance PJI is funded in part by the Bureau of Justice Assistance, the Public Welfare Foundation, and the Annie E. Casey Foundation.


Schnacke, Timothy R. - Denver, CO
The Center for Legal and Evidence-Based Practices focuses on research and education about bail (pretrial release), and "no bail" (pretrial detention). As Executive Director of the Center, I decide which areas to study and which jurisdictions to assist. All requests for assistance are welcome, and, if asked, I will attempt to personally help you or at least direct you to someone else.

Before creating the Center, I worked with several persons to improve the administration of bail in Colorado, starting with the Jefferson County Bail Project, and ultimately (and most recently) helping with the enactment of a new criminal bail statute based on best practices for achieving pretrial justice. I have since worked with jurisdictions across the United States, and will continue to do so as long as necessary to achieve pretrial justice in America.

The Center is neutral and nonpartisan, but articulates positions when they are supported by unbiased research and laws with firm constitutional bases.


Kucsma, Kris - Livingston, NJ
Economist, Economics, Damages, Wrongful Death


Bushell, Don - Auburn, WA
Software development, databases


Lewinski, William J. - Mankato, MN
Shoot Fris, and He'll Answer Questions - A Go-To Expert Who Says Offices Have No Choice - New York Times, August 2, 2015 - Professor Lewinski has reportedly testified more than 200 times on behalf of police officers who have shot unarmed civilians. He reportedly charges $1,000 per hour for his services.

Dr. Lewinski is a behavioral scientist specializing in law enforcement related issues. He has a Ph.D. in psychology with a concentration in police psychology and is a Professor Emeritus at Minnesota State University, Mankato, where he has taught for nearly three decades. He is the founder and director of The Force Science Institute, which is also based in Mankato. The Institute brings together experts from a wide variety of academic and research disciplines to study officer behavior in force encounters.

Dr. Lewinski is conducting the leading research on human behavior in force encounters. His current focus is on action/reaction parameters, perception, attention & memory and judgment. His research has been published in national law enforcement publications, websites and e-news lines. This research has been highlighted on 48 Hours Investigates and the BBC's Panorama. His most recent studies involved a technologically sophisticated investigation into the perceptual and psychological factors that impact an officer's reaction time.

Dr. Lewinski has trained in Goju Karate since 1967. He is a regional director and on the national board of examiners with Goju Kai, Karate Do, U.S.A.


Johnson, Brett A. - Oklahoma City, OK
Forensic Accountying


Schiro Jr., George J. - New Iberia , LA
Crime Scene Investigation/Reconstruction. DNA testing and analysis. 15+ years of investigative and forensic experience. Court qualified as an expert in crime scene investigation/reconstruction, DNA analysis, shoeprint identification, blood spatter interpretation, latent fingerprint development, serology, forensic science, trajectory reconstruction, fracture match analysis, and hair comparison. Qualified as an expert over 120 times in 28 Louisiana parish courts, two Louisiana city courts, federal court, and county courts in Florida, Mississippi, Missouri, and Nevada. Consultation on cases in Arizona, North Carolina, New York, Texas, and Oregon. A total of some 2400 cases. Education/Licenses: BS- Microbiology; MS- Industrial Chemistry, Forensic Science.


Taylor, Marc Scott - Ventura, CA
Criminalistics firm with extensive experience in the following areas: Criminalistics & DNA Analysis; PCR & RFLP Consultation and Testing; Crime Scene Reconstruction; Gunshot Residue; Toolmarks; Shoeprints; Tiretracks; Firearms; Blood Splatter. Extremely sensitive testing of all types of forensic samples.


Birks Jr. CPP, William J - West Chester, PA
Board certified security professional 35 years expertise in premises liability, inadequate security, negligent security.


Godwin, Grover Maurice - Fayetteville, NC
Godwin Forensic Consultancy offers prosecutors and defense attorneys diverse criminal investigative and trial consultant services using powerful multimedia presentations. President and Director, Dr. Maurice Godwin offers his expertise in litigation psychology, criminal litigation, civil litigation, and profiling defense strategies. Dr. Godwin's expertise and scientific research in areas of psychology, criminal behavior, and criminology distinctly sets him apart from the vast number of forensic and clinical psychological consultants who rely on intuitive based opinions. He has an extensive background in using the above-mentioned areas of applied disciplines to develop models of criminal behavior such as theoretical and operational expert systems for linking crimes. Dr. Godwin�s past consultant work has yielded positive results. For example, in the recent death penalty case of New Jersey vs. Steve Fortin Dr. Godwin�s expert testimony for the defense on the unreliability of the FBI�s Violent Criminal Apprehension Program (VICAP) kept VICAP from being introduced as evidence to show similarities between crimes.


Blume , PhD., Cheryl D. - Tampa, FL
Pharmaceutical Research - Generic and New Drug pharmaceutical consultant and development and registration strategist with more than 25 years experience including independent consultant to national and international pharmaceutical firms, expert witness in national pharmaceutical litigation, as well as executive positions in generic and ethical pharmaceutical companies. Accomplishments in complete NDA, ANDA, IND and BLA development, submission, appro val, market launch and post. Approval programs with extraordinary results. Successful in the development, implementation and direction of Regulatory Affairs, Pre-Clinical and Clinical Development, Pharmacokinetics, Statistics, Quality Assurance, Analytical and Bioanalytical Laboratories, Document Control, Marketing Oversight and Professional Services.


Mirza, Qusim M. - Oklahoma City, OK
Internal Medicine


Harrell, T. Walter - West Lake Hills, Suite A-1, TX
Life Care Planning - Clinic Neuropsychologist


Wellborn, M.C., J. William - Austin, TX
Board Certified Physiatrist and Independent Medical Examiner J. William Wellborn, M.D. provides services to attorneys (both plaintiff and defense), insurers, State Workers' Compensation Boards, and Life Care Planners: Independent Medical Examinations Medical Utilization Review Impairment / Disability Evaluation Ongoing Medical Care Assessment Second Opinion Peer Review Electrodiagnosis / EMG / NCS Evaluation Medical Record Review Deposition and Court Expert Witness Testimony. With 20+ years experience in physical rehabilitation and pain management, including catastrophic injury, Dr. Wellborn is qualified to provide opinions and testimony in cases of Personal Injury, Medical Malpractice, and Long Term Disability. He addresses issues of causation, and the reasonableness and necessity of medical care, and is able to effectively explain complex medical issues to non-medical people. Evaluations are based on a thorough evaluation of the medical information, leading to objective, well-supported opinions independent of the source of referral.


Moulton, John H. - Moraga, CA
Specialty Focus, Special Skills, Experience: Residential lending, commercial lending,and construction loans/disbursements, Mortgage underwriting, compliance, standards, collection, foreclosure, lender/borrower fraud, and servicing. Mortgage banking


Perkins, Jr., David L. - Tulsa, OK
Consulting and assisting in the purchase and sale of businesses. Valuation of businesses.


Ellis, Jane - Portland, OR
probate, guardianship, conservatorship, estate law


Malek, Ed - Columbus, OH
Workers Comp Lawyer, Wrongful Death Attorney, Personal Injury Lawyer, Car Accident Lawyer, Dog Bite Attorney, Slip And Fall Injuries Attorney


Chalk, Jason - Fort Lauderdale, FL
The people of Fort Lauderdale deserve tough, comprehensive, knowledgeable legal representation, and that's exactly what the experienced attorneys at Chalik & Chalik Law Offices offer. When you're looking for an attorney, you need somebody who is familiar with Florida's sometimes-confusing laws in regards to auto accidents or personal injury. Chalik & Chalik Law Offices are there to help. \r\n


Klitzner, Steven N. - North Miami Beach, FL
Florida Tax Attorney


Puffer, Katherine Ann - Chicago, IL
Business Valuations, 409A valuations, damage estimate, collaborative law financial neutral


McFarland, Hannah - Port Townsend, WA

I examine documents for the purpose of determining authenticity. Most cases involve handwriting identification — often signatures. The vast majority of my cases settle out of court. When necessary I testify in court as an expert witness. When a signature is forged, the author often attempts to copy or simulate the genuine signature. Thus, the process of examining a signature is a detailed, careful process in order to decipher the truth. I adhere to established principles of handwriting identification that hold up well under scrutiny.


Micklitz, Kay - San Antonio, TX
Forensic Document Examiner


James, Linda - Dallas, TX

Forensic Document Examiner, Handwriting Identification, Forgery, Document and Handwriting Analysis, Forged Wills, Holographic Wills, Disputed Signatures, Disputed Documents, False Documents, Anonymous Notes, Threatening Notes, Forged Signatures, Transferred Signatures, Traced Signatures
Linda James is a Board Certified Forensic Document Examiner, certified by the National Association of Document Examiners (NADE). Additionally, Linda holds certificates from the National Questioned Document Association, the American Institute of Applied Science I.A.S. Forensic Science Program in Forensic Science which includes, but not limited to, Questioned Document and Police Photography, and the College Notre-Dame-de-Foy, Canada in Introduction to Document Examination Equipment. In 2006 Linda met the requirements for recertification with NADE. Linda is court-qualified and has testified in court and by deposition in numerous cases involving questioned signatures on anonymous notes, forged signatures and contracts, disputed wills, altered typewritten documents, and many other questioned document cases. In her capacity as a forensic document examiner, Linda has testified in Probate, Bankruptcy, State, Federal, Singapore and Alaska courts and for the State Bar of Texas. She has also been qualified and met the guidelines under the Daubert/Dupont hearings. Her opinions have been judicially admitted. She completed the Police Academy Basic Instructor Course through the North Central Texas Council of Governments. She holds a license from the Texas Commission on Law Enforcement Officers Standards and Education and is an instructor for continuing education credits for Texas law enforcement agencies and Texas Board of Private Investigators and Private Security Agencies in question document examination. Linda has been published in the Journal for the National Association of Document Examiners. Ms. James presently is serving as the NADE Certification Chairperson and served as President of the National Association of Document Examiners (NADE) from 2009 to 2011. She previously served as 1st Vice President from 2005 to 2009. She served as NADE Bylaws chairperson from 2000 to 2005 and for over nine years has been a part of the certification committee. From 2001 to 2002, Linda served on the Board of the Dallas Chapter of the Association of Certified Fraud Examiners as Secretary and in 1998 to 1999 as Associate Director. Linda's clients include several Fortune 500 Companies, State, National, and International Attorneys, District Attorney office, United States Army Trial Defense Service, U. S. Department of Justice/FBI, Federal Public Defenders Office, Individuals, Private Corporations, Major Airlines, Insurance Companies, Hospitals, Telephone Companies, and State Counsel for Offenders - A Division of Texas Department of Criminal Justice. She has rendered opinions and testified for the plaintiff as well as the defense in both criminal and civil matters in other states and internationally. She has also testified in Singapore and Alaska. Linda has owned and operated her own business since 1994. Her professional affiliations are with the Academy of Criminal Justice Sciences, the Association of Certified Fraud Examiners, the National Association of Document Examiners, the Fraud Investigator's Association of Texas, the International Association of Law Enforcement Intelligence Analysts, the Association of Forensic Document Examiners, the ASTM International (for the development of Forensic Science Standards), and the Texas Division-Intl. Association for Identification, Texas Division.


Abbey, Susan E. - Dallas, TX

Susan Abbey is a Board Certified Document Examiner by both the Board of Forensic Document Examiners and the National Association of Document Examiners. She has been serving clients on matters of questioned or forged documents since 1997. She is Court Qualified and testifies for both plaintiff and defense on civil and criminal matters in State and Federal Courts as a documents and handwriting expert or questioned document witness.
Aside from being a Board Certified Document Examiner by both the Board of Forensic Document Examiners and the National Association of Document Examiners, Susan Abbey has many court qualifications and areas of specialization. To view a complete summary of background information and qualifications, click below.


Harralson, Heidi H. - Tucson, AZ

Ms. Harralson is the managing partner of Spectrum Forensic International, LLC, a full-time handwriting and document examination practice. She is a court-qualified and board-certified forensic document examiner. Ms. Harralson has lectured extensively to professional organizations and universities on the handwriting sciences. She has published original research in peer-reviewed journals on forensic handwriting and document examination topics. Her publications include Forensic Handwriting Examination of Motor Disorders & Forgery published by VDM Verlag and co-author of a chapter on evidential documents in Crime Scene Investigation published by Elsevier/Anderson Publishing. She has been consulted by attorneys, and public and private clients internationally. She is a board-certified diplomate through the Board of Forensic Document Examiners and the National Association of Document Examiners. She holds a Bachelor of Science in the behavioral sciences, a Master of Arts in handwriting science and forensic document examination, and a forensic crime scene technician certificate.


Miller, Ph.D., Larry - Johnson City, TN

Dr. Miller is a court-qualified, board-certified forensic document examiner for Spectrum Forensic International, LLC and the East Tennessee State University Crime Lab. Dr. Miller is a professor at the Department of Criminal Justice and Criminology at East Tennessee State University (ETSU). He received his Bachelor of Science from ETSU in 1974, a Master of Science from Eastern Kentucky University in 1977, and his Ph.D. in Health & Safety with collaterals in Forensic Anthropology and Criminology from the University of Tennessee in 1981. Dr. Miller has been with ETSU since 1984 and normally teaches courses in the area of law enforcement. He has worked as a police officer, criminal investigator, and crime laboratory director. He has worked in crime scene investigation, fingerprint examination, document examination, and surveillance photography. Dr. Miller's primary research interests are in police studies and forensic science, and he serves as a member of the board of the National Forensic Academy. He has authored or co-authored seven textbooks and numerous articles in criminal justice publications.


Eakes, Jane - Nashville, TN
Forensic Document Examiner, Handwriting