Texas False Imprisonment Law
United States of America v. Tom Emasealu and Krystal Prophet
Houston, TX - Houston Couple Pleads Guilty in the Midst of Stolen Identity Tax Fraud Trial

A 31-year-old legal permanent resident from Nigeria and his 30-year-old Houston girlfriend entered guilty pleas in a stolen identity tax fraud scheme after four days of trial and hearing the testimony of 21 witnesses.

Tom Emasealu pleaded guilty to all charges contained in the indictment - ... More...

$0 (12-04-2016 - TX)


Larry Louis Brim v. The State of Texas
In July 2014, K.K. (Kelly),2 the seventeen-year-old victim, made an outcry
that her stepfather, Brim, had sexually assaulted her over the course of many
years. During the investigation of the offense, Kelly stated that Brim had
penetrated her sexual organ with his fingers when she was eight years old. Kelly
said that as she got older and had boyfriends, Brim touched her vagin... More...

$0 (11-29-2016 - TX)


Hassan Abdul Worthy v. The State of Texas
Hassan Abdul Worthy pleaded guilty to the first-degree felony offense of murder. See TEX. PENAL CODE ANN. § 19.02(b) (West 2011). The plea was without an agreed recommendation by the State on sentencing. The trial court sentenced
Worthy to 45 years' imprisonment. The trial court certification of defendant's right
of appeal indicates this was not a plea-bargain case and Worthy had the... More...

$0 (11-28-2016 - TX)


United States of America v. Gary Wayne Blanton
Tyler, TX - Irving, Texas Man Sentenced for Being a Felon in Possession of Ammunition

A 49-year-old Irving resident has been sentenced to fifty-seven months in prison.

Gary Wayne Blanton (Blanton) pleaded guilty on April 26, 2016 to a charge of being a felon in possession of ammunition. He was sentenced to 57 months imprisonment.

According to the evidence presented at t... More...

$0 (11-24-2016 - TX)


State of Louisiana v. J'son Turk
On August 27, 2014, the aunt of Omar Lott ("Lott") found his partially
decomposing body in a wooded area in Webster Parish, Louisiana. Lott, who
had been missing for three days, had been shot six times. The autopsy report
indicated Lott had been shot in the back, thigh, arm, and head while he was
running away. Detectives learned that brothers J'son and Dylan Turk were
a... More...

$0 (11-16-2016 - TX)


Daniel Jacobson v. The State of Texas
Appellant Daniel Jacobson pleaded guilty to the offense of driving while
intoxicated. See TEX. PENAL CODE § 49.04. In accordance with Jacobson's plea bargain,
the trial court sentenced him to imprisonment for five years, but it suspended the sentence
and placed him on community supervision for five years.
Jacobson filed a notice of appeal. The State has filed a motion to dism... More...

$0 (11-16-2016 - TX)


Apolinar Marquez Camposano v. The State of Texas
A jury convicted appellant, Apolinar Marquez Camposano, of the offense of
murder. See TEX. PENAL CODE ANN. § 19.02(b)(1) (West 2011). Appellant pleaded
guilty pursuant to an agreement with the State for an open plea to the court with a
punishment cap of thirty years. After waiving his right to have a jury assess his
punishment, the trial court sentenced appellant to thirty year... More...

$0 (11-16-2016 - TX)


Gregory James Shelton v. The State of Texas
Appellant was charged with the murder of Edward Rivera. The trial court
appointed Cary Faden as Appellant's trial counsel. Faden requested and obtained a
psychiatric examination of Appellant. Dr. David Axelrad and Dr. Kit Harrison
examined Appellant.
Dr. Axelrad prepared a report. In his report, he determined that Appellant had
a history of a bipolar disorder. He al... More...

$0 (11-15-2016 - TX)


Daniel Lynn Easter v. The State of Texas
Archie Glenn Hashaw, Jr., executive director of Waller County Emergency
Medical Service ("Waller County EMS"), a non-profit organization and the
complainant in this case, testified that Waller County EMS provides "9-1-1

1 See TEX. PENAL CODE ANN. §§ 15.01(a), (d) (Vernon 2011) (criminal attempt), 31.03(a) (Vernon Supp. 2015) (th... More...

$0 (11-14-2016 - TX)


United States of America v. Gerald Dwayne Templeton
Tyler, TX - Repeat Offender In Longview Pleads Guilty In Federal Court

A 56 year-old Longview man pled guilty in federal court to being a Felon in Possession of a Firearm announced Acting U.S. Attorney, Brit Featherston, today.

According to the evidence presented at his plea hearing, Gerald Dwayne Templeton (Templeton) was found to be in possession of weapons and cocaine at a res... More...

$0 (11-04-2016 - TX)


United States of America v. Robin Renee Haigler
San Antonio, TX - Waco Woman and Former DTS Medical Supply Company Employee Sentenced to Federal Prison in Connection with $4.5 Million Health Care Fraud Scheme

Robin Renee Haigler, 60-year-old former customer recruiter in the Waco area for DTS Medical Supply Company in Devine, TX, was sentenced to 87 months in federal prison for her role in an estimated $4.5 million Health Care Fraud sch... More...

$3269300 (11-11-2016 - TX)


United States of America v. Damion Kentrell White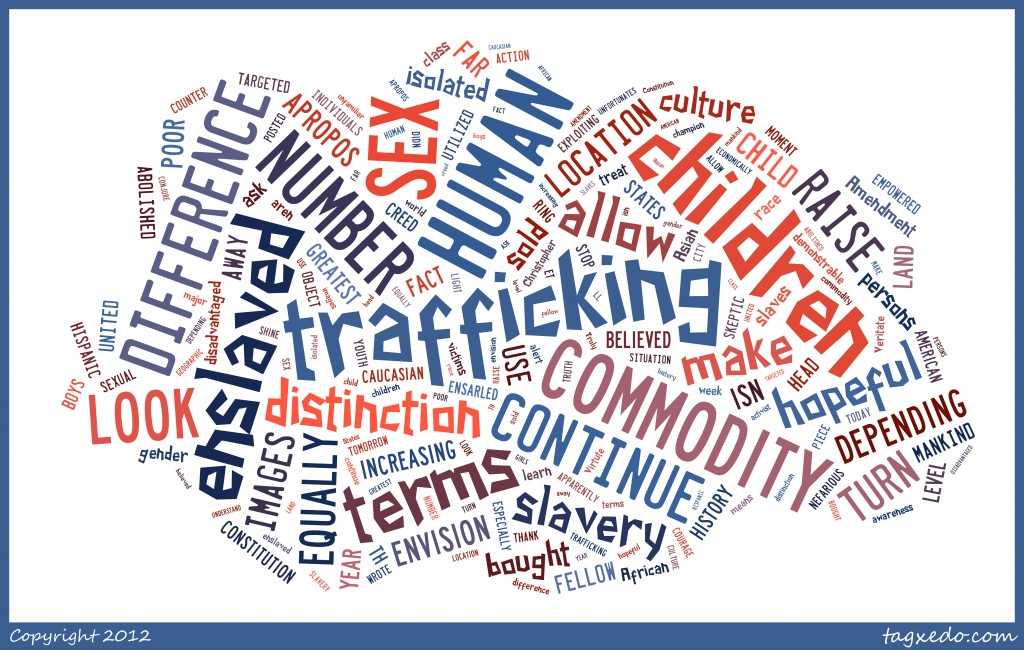 Dallas, TX - Dallas Man Sentenced to 20 Years in Federal Prison for Sex Trafficking a Developmentally Disabled Teenage Girl

Damion Kentrell White, 24, of Dallas, was sentenced to 240 months in federal prison on felony convictions stemming from a plan to recruit a developmentally disabled teenage girl to engage in commercial sex acts, announced U.S. Attorney John Parker of the Northern Dis... More...

$0 (11-09-2016 - TX)


United States of America v. Helen Benevides Mora Picaso
San Antonio, TX - Woman Sentenced to Federal Prison for Embezzling over $450,000

Helen Benevides Mora Picaso, age 44, former office manager for a San Antonio businessman, was sentenced to 20 months in federal prison for embezzling from her employer.

In addition to the prison term, United States District Judge Orlando Garcia ordered that Benevides pay $464,132.27 restitution to h... More...

$0 (11-03-2016 - TX)


John Bradford Scott v. The State of Texas
The State charged Scott by indictment with unlawful possession of a firearm and alleged two prior felony convictions for the purpose of enhancement of punishment, as follows: . . . John Bradford Scott, the Defendant, on or about September 20, 2014, and before the presentment of this indictment, in the County and State aforesaid, did then and there, after being convicted of the felony off... More...

$0 (11-03-2016 - TX)


Robert D. Maxwell v. The State of Texas
SEX OFFENDER
In cause number 199-80460-2013, Appellant was indicted on four counts of indecency with a child, M.E.2 Appellant pleaded "not guilty" to the charged offenses. A jury returned a "guilty" verdict for two of the four counts. The judgment of the court assessed punishment at ten years' confinement to run consecutively with trial cause no. 199-80491-2012 on one count and the other, ten years confinem... More...

$0 (11-03-2016 - TX)


United States of America v. Erick French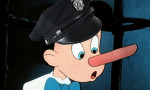 San Antonio, TX - Jury Convicts Former Temple Police Officer of Revealing an Ongoing Investigation

A jury in Austin convicted 24–year-old former Temple police officer Erick French of lying the federal authorities about divulging the existence of an ongoing investigation.

Jurors convicted the Copperas Cove, TX, resident of one count of making a false statement to federal investiga... More...

$0 (11-03-2016 - TX)


United States of America v. Clarence Counterman and Robert Loya
El Paso, TX - Federal Jury Convicts El Paso Duo for an Estimated $2 Million Ponzi Scheme

Two El Paso men face federal prison terms and restitution after a jury convicted them of carrying out an estimated $2 million Ponzi scheme.

Jurors convicted 59–year-old Clarence Counterman, owner of an income tax return preparation business known as Taxrite, and 52–year-old Robert Loya of one... More...

$0 (11-03-2016 - TX)


Kenneth John Grabowski v. The State of Texas
Grabowski is the step-father of the complainant, who was diagnosed with moderate to
severe intellectual disability, or mental retardation, at an early age. When the complainant was in
middle school, she scored 40 on the Wechsler Intelligence Scale for Children, and she scored
below 40 on the Goldman-Fristoe Test of Articulation. Although thirteen years' old at the time of
the... More...

$0 (11-02-2016 - TX)


United States of America v. Sean James Hager
Austin, TX - Austin Businessman Sentenced to Federal Prison for Mail Fraud, Wire Fraud, Money Laundering, and False Tax Returns

Sean James Hager, age 49, was sentenced to 42 months in federal prison and ordered to pay more than $1,500,000 in restitution in connection with a scheme to defraud his employer and the Internal Revenue Service.

On May 26, 2016, a federal jury found Hag... More...

$0 (10-30-2016 - TX)


United States of America v. Ellis Wamsley, IV
Dallas, TX - Grand Prairie Man Sentenced to 54 Months in Federal Prison after Pleading Guilty to Felony Offense Stemming from his Work with FAIM Economic Development Corporation

Ellis Wamsley, IV of Grand Prairie, Texas, was sentenced to serve 54 months in federal prison and pay $1,850,000 in restitution following his guilty plea in May 2016 to a felony offense stemming from his work with... More...

$0 (10-27-2016 - TX)


LONNIE DOLPHUS STRAWHACKER V. STATE OF ARKANSAS
Lonnie Strawhacker was convicted of rape in 1990. At his trial, FBI hair-comparison expert Michael Malone testified that hairs recovered from the crime scene were indistinguishable from Strawhacker's hairs. In 1996, after allegations were raised concerning the accuracy of FBI hair examiners' expert testimony, the Department of Justice established a Task Force to review all of their hair-compar... More...

$0 (10-26-2016 - TX)


Sherrie Hoff v. The State of Texas
A grand jury indicted Hoff for driving while intoxicated, third or more. See Tex. Penal Code Ann. §§ 49.04, 49.09(b) (West Supp. 2016). The indictment also alleged that Hoff used a deadly weapon, namely, a motor vehicle, during the 2 commission of the offense. Additionally, the indictment included enhancements for two previous felony convictions. Hoff pleaded "[n]ot guilty[.]" Hoff stipulat... More...

$0 (10-25-2016 - TX)


Bakari Abdul Brown v. The State of Texas
In January 2014, based on a tip from a confidential informant, officers with the Liberty County Sheriff's Department obtained a warrant to search the home of Judith Daniels. The warrant allowed the police to search the home for controlled substances, including cocaine. The affidavit that police used to obtain the warrant was signed by a sheriff's department deputy. In his affidavit, the deputy... More...

$0 (10-25-2016 - TX)


William Kirkpatrick v. The State of Texas
Appellant was charged with possession with intent to deliver cocaine (more than 400 grams) and possession of marijuana (more than four ounces, but less than five pounds). A jury found him guilty of those charges, and the trial judge sentenced Appellant to fifteen years on the cocaine charge and one year on the marijuana possession charge. The convictions arose from the seizure of those items... More...

$0 (10-24-2016 - TX)


United States of America v. Latony Carson
Dallas, TX - Federal Jury Convicts Woman in Stolen Identity Refund Scheme - Some Stolen Identities Belonged to Incarcerated Individuals

Defendant and Coconspirators Then Used Funds to Purchase Luxury Vehicles They Shipped to Nigeria

Following a four-day trial before Chief U.S. District Judge Barbara M. G. Lynn, a federal jury convicted Latonya Carson, 42, of Dallas, on several fe... More...

$0 (10-22-2016 - TX)


United States of America v. Carl Keith Battie, a/k/a "Carl Hampton"
Dallas, TX - Man Sentenced to 10 Years in Federal Prison for Running Real Estate Investment Scheme Targeting Senior Citizens

Caused Victim Investors to Suffer $7 Million in Losses

Carl Keith Battie, a/k/a "Carl Hampton," 60, was sentenced to 10 years in federal prison and ordered to pay $11,407,794 in restitution, following his guilty plea in June 2016 to a superseding indictment... More...

$114 (10-22-2016 - TX)


Adam Jackson v. The State of Texas
Adam Jackson attempts to appeal his conviction of murder. Appellant waived his right to a jury trial and entered a negotiated plea of guilty. The trial court found Appellant guilty, and in accordance with the plea bargain, sentenced him to imprisonment for a term of thirty years. We dismiss the appeal because the trial court's certification reflects that Appellant has no right to appeal.
<... More...

$0 (10-19-2016 - TX)


United States of America v. Jeffrey Eugene Rose, Sr., Pamela Annette Rose and Frankie Lee Sanders
Houston, TX - CEO, CFO and VP Convicted in Nationwide Worker's Compensation Fraud Scheme

Several officials with Team Work Ready (TWR) have been convicted of conspiracy, health care fraud, wire fraud and money laundering, announced U.S. Attorney Kenneth Magidson. TWR had clinics in five states including Federal Work Ready in Houston, Alamo Work Ready in San Antonio and Bayou Work Ready in ... More...

$0 (10-18-2016 - TX)


George Brandon Chambers v. The State of Texas
George Brandon Chambers stands convicted by a jury of indecency by contact with six
year-old Abby,1 in McLennan County,2 sentenced to thirty years' imprisonment after pleading true
to the State's enhancement allegation, and ordered to pay a $10,000.00 fine.3 On appeal, in a
single point of error, Chambers argues that, since his victim was too young to have developed adult
breas... More...

$0 (10-12-2016 - TX)


Larry Joe Jones v. The State of Texas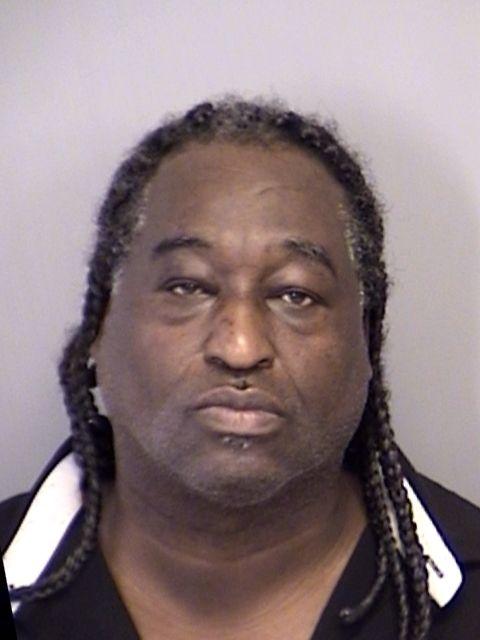 After Larry Joe Jones' extremely brief flight from Texas Department of Public Safety
Trooper Kurt Kelm, in his motor vehicle in Brazos County,1 Jones' vehicle violently collided with
another vehicle occupied by Britt and Shara Watson and the Watsons' two-year-old child. Later,
after a brief jury trial, Jones was convicted of evading arrest with a vehicle, the offense was
enhan... More...

$0 (10-12-2016 - TX)


Jarrick Ryan Crowe v. The State of Texas
In his first issue, appellant contends the trial court abused its discretion in sentencing him
to imprisonment because such punishment violates the objectives of the penal code. Appellant
asserts the twenty-year sentences he received are merely punitive and do not meet the penal code
objective of rehabilitation, and he requests probation due to his drug and alcohol addictions and <... More...

$0 (10-12-2016 - TX)


Jay Michael Ellis v. The State of Texas
Appellant was charged by information with committing the offense of "Failure to ID—
False or Fictitious Info" under Texas Penal Code § 38.02 (b). Prior to trial, he filed a written
motion to suppress, and the court held a hearing on the motion. The State stipulated that
appellant had standing to raise this issue and that appellant's arrest was made without a warrant.

<... More...

$0 (10-12-2016 - TX)


Olatunde Antonio Adepegba v. The State of Texas
On January 25, 2015, Adepegba was involved in an altercation with Jeffrey Davidson in a
restaurant, and was subsequently indicted for aggravated assault with a deadly weapon.
Although there are no orders in the clerk's record regarding the proceedings relating to
Adepegba's competency to stand trial, the trial court's docket sheet indicates it signed a "Mental
Competency Order... More...

$0 (10-12-2016 - TX)


Forrest Lee Pyle v. The State of Texas
Forrest Lee Pyle appeals his conviction, following adjudication of his guilt, for
aggravated robbery. In a single issue, appellant contends the trial court committed reversible
error by failing to grant his motion for continuance. We affirm the trial court's judgment.
Appellant waived a jury and pleaded guilty to aggravated robbery with a deadly weapon,
a firearm. See TEX. P... More...

$0 (10-12-2016 - TX)


IDA ENGINEERING, INC V. PBK ARCHITECTS, INC
In 2008, PBK and IDA entered into two contracts for IDA to perform engineering-design
and construction-administration services on a building for the Waco Independent School District.
The contracts were in the form of letter agreements on IDA's letterhead addressed to PBK. The
contracts set forth the total fee that would be charged for the services ($840,000 on one contract
an... More...

$0 (10-12-2016 - TX)


Henry S. Miller Commerial Company v. Newsom, Terry & Newsom, LLP, et al.
HSM and its former employee Steven Defterios were sued by a group of commercial
property owners for fraud relating to several unsuccessful real estate deals (the "Underlying
Lawsuit"). James Flaven, the prospective buyer put forward by HSM and Defterios, held
himself out as the beneficiary of a large trust fund. In fact, Flaven was a truck driver with no
trust fund, and none ... More...

$0 (10-04-2016 - TX)


Christopher James Holder v. The State of Texas
On the evening of Sunday, November 11, 2012, the Plano Police Department responded
to a call about a possible burglary at 3121 Royal Oaks Drive, Plano, Texas, where they found
fifty-year-old Billy Tanner deceased in his home. He had sustained blunt force trauma to the
head and multiple stab wounds.
In the summer of 2012, Billy Tanner's step-daughter, Casey James, her two child... More...

$0 (10-04-2016 - TX)


United States of America v. Daniel Scott Goldman Ecologic Industries,L.L.C. and OMNI SCM, L.L.C.
San Antonio, TX - Illinois Furniture Importer and Manager Agree to Pay $1,525,000 to Resolve False Claims Act Allegations Under Civil Settlement with United States

Daniel Scott Goldman and his companies, Ecologic Industries LLC and OMNI SCM LLC will collectively pay $1,525,000 under a civil settlement with the United States Department of Justice. The settlement resolves a lawsuit brought... More...

$0 (10-02-2016 - TX)


United states of America v. Christopher Dewayne James
Dallas, TX - Serial Armed Robber Sentenced to 18 Years in Federal Prison

A Dallas man, Christopher Dewayne James, who admitted that he and his accomplices, David Ricks and Manuel Howard, committed armed robberies in Dallas in August 2015, was sentenced to serve 220 months (18 years) in federal prison.

James, 30, pleaded guilty in May 2016 to four counts of interference with comme... More...

$0 (09-28-2016 - TX)


United States of America v. Matthew Ring
Dallas, TX - Farmers Branch Man Enters Guilty Plea for Damaging a Planned Parenthood Facility in Order to Disrupt Services

Matthew Ring, 32, of Farmers Branch, Texas, charged with one count of damaging property of a reproductive health services facility plead guilty.

He faces 1 year imprisonment, $100,000 fine and not more than one year of supervised release.

According ... More...

$0 (10-02-2016 - TX)