Texas False Imprisonment Law
Tommy White v. The State of Texas
In cause No. 16-CR-0488-G, White was charged with assault family violence by impeding normal breathing, see id. § 22.01; in cause No. 16-CR-0496-G, White was charged with theft of property in an amount greater than $1,500 but less than $20,000.1 See id. § 31.03. Paula Kahla2 testified that she met White in November of 2014 and that they began a relationship in January of 2015. Kahla testified th... More...

$0 (06-16-2018 - TX)


Eutimio Sanchez Jr. v. The State of Texas
INDECENCY WITH A CHILD SEXUAL CONTACT
On May 14, 2010, Sanchez pled guilty to the offense of indecency with a child. See id. The trial court deferred finding Sanchez guilty and placed him on probation for ten years. On March 12, 2013, the State filed a motion to adjudicate guilt. At the hearing, the State alleged that Sanchez violated the terms of his community supervision by committing a new offense of driving while intoxicated w... More...

$0 (06-16-2018 - TX)


Casey Leon Riddley v. The State of Texas
Texas Court of Appeals, Seventh District
Appellant, Casey Leon Riddley, appeals his conviction for delivery of a controlled
substance in a drug-free zone,1 enhanced by two prior felony convictions,2 and the
resulting sentence of fifty-five years imprisonment. Appellant's brief was originally due
March 2, 2018, but we granted appellant three extensions to May 9 to file a brief.
Appellant did not file a brief by this ... More...

$0 (06-15-2018 - TX)


Amanda Gail Gilbert v. The State of Texas
A jury convicted Amanda Gail Gilbert of unauthorized use of a motor vehicle, a state jail
felony. See TEX. PENAL CODE ANN. § 31.07 (West 2016). After a bench trial on punishment, the
trial court found true the State's habitual-offender allegation and sentenced Gilbert to eight years'
confinement. On appeal, Gilbert argues that the trial court erred in submitting a jury charge tha... More...

$0 (06-15-2018 - TX)


Mark Henry Dison v. The State of Texas
A Marion County jury found Dison guilty of family violence assault by impeding the
normal breathing or circulation of blood, a third degree felony. See TEX. PENAL CODE ANN.
§ 22.01(a)(1), (b)(2)(B) (West Supp. 2017). Dison was sentenced to five years' imprisonment and,
although indigent, was ordered to pay $400.00 in attorney's fees. Dison appeals.
Dison's appellate attorne... More...

$0 (06-15-2018 - TX)


Kevin Dwayne Jefferson v. The State of Texas
Appellant pled guilty to burglary of a habitation and the trial court deferred adjudicating
guilt and placed appellant on community supervision for five years. The State later moved to
adjudicate guilt, alleging appellant violated several conditions of his community supervision. The
State filed an amended motion on June 22, and the trial court appointed counsel the next day. The ... More...

$0 (06-15-2018 - TX)


Lloyd Ray McKinney v. The State of Texas
At trial, the complainant, Graciela P., testified that she lived with McKinney, had been in
a long-term relationship with him, and had two children with him. According to Graciela P., on
October 6, 2016 at approximately 10:00 p.m., as she and McKinney were going to bed for the
night, they got into an argument because she told him she wanted to end their relationship. Graciela
P... More...

$0 (06-15-2018 - TX)


Landry Rountree v. Troy Dyson, City of Beaumont
Eastern District of Texas Federal Courthouse - Beaumont, Texas
Landry Rountree appeals the dismissal of his 42 U.S.C § 1983 and related state-law claims against the City of Beaumont and Beaumont Police Sergeant Troy Dyson. We affirm the judgment of dismissal.
I.
Rountree owns a towing business and, for thirty years, participated in Beaumont's non-consent tow rotation. For an accident that disables a car, the
United States Court of Appeals
Fift... More...

$0 (06-15-2018 - TX)


United States of America v. Ronald Eric Ary
Northern District of Texas Federal Courthouse - Dallas, Texas
Ronald Ary appeals his sentence following a conviction for distributing a visual depiction of a minor engaged in sexually explicit conduct. He argues that the district court erred in determining that his Texas deferred adjudications qualify as prior convictions for the purpose of 18 U.S.C. § 2252(b)(1)'s sentencing enhancement and in sentencing him to a term of imprisonment that exceeded the statu... More...

$0 (06-15-2018 - TX)


United States of America v. Candido Francisco Hernandez-Avila
Western District of Texas Federal Courthouse - San Antonio, Texas
Candido Hernandez-Avila pleaded guilty to illegal reentry under 8 U.S.C. § 1326. The presentence report (PSR) recommended a sixteen-level enhancement based on Hernandez-Avila's prior conviction for sexual assault under Texas Penal Code § 22.011(a)(2), which the PSR determined to be a "crime of violence" within the meaning of § 2L1.2(b)(1)(A)(ii) of the 2015 Sentencing Guidelines. Hernandez-Avila o... More...

$0 (06-15-2018 - TX)


The State of Texas v. Brandom Garrett
Third Court of Appeals, Austin, Texas
As set out above, Garrett moved to suppress evidence obtained during a traffic stop.
The traffic stop was initiated by Officer Jason Nolan, and he was the only witness during the
suppression hearing. During the hearing, Officer Nolan testified that he initiated the traffic stop
because Garrett was speeding and because Garrett was driving in the left lane without passing. See
Tex.... More...

$0 (06-14-2018 - TX)


Bruce Wayne Suza v. The State of Texas
Suza was charged with aggravated sexual assault of L.S., a child under 14
years old, and the case proceeded to trial.
L.S., who was six years old at the time of trial, testified that about a year before
trial, when he lived with his father and his grandfather (Suza), Suza touched his
private part with Suza's hand and mouth.1 According to L.S., this happened "a lot."
When ... More...

$0 (06-14-2018 - TX)


Raymond Daniel Huckabee v. The State of Texas
Raymond Daniel Huckabee pleaded guilty to the offense of improper relations
with a student and was sentenced to 6 years' imprisonment, but the sentence was
suspended and Huckabee was placed on community supervision for 6 years. The
State subsequently moved to revoke suspension of the sentence and the trial court
found true one of the State's allegations of a violation of the co... More...

$0 (06-14-2018 - TX)


Kala Hernandez v. The State of Texas
The State charged Appellant with intentionally or knowingly causing serious bodily injury to M.G., a child fourteen years of age or younger, by hitting, shaking, pulling, or jerking M.G.1 Appellant, the mother of M.G., pleaded "not guilty." At trial, Lieutenant Lonnie Lum with the Crockett Police Department testified that, on October 10, 2015, he responded to the Houston County Medical Center (t... More...

$0 (06-07-2018 - TX)


Terry Christopher Criswell v. The State of Texas
Appellant was charged by indictment with murder. He pleaded "not guilty," and the matter proceeded to a jury trial. At trial, the evidence showed that Appellant, Kevin Moore, and others were involved in a confrontation at a club called Lanzy's. A few months later, both Moore and Appellant were at a club called Annie Mae's. Around closing time, Moore was outside talking to people when Appellant ... More...

$0 (06-07-2018 - TX)


Jay Ebarb v. The State of Texas
Judge sentences Lufkin man to 40 years prison for assaulting 73-year-old mother
On August 3, 2015, Appellant was charged by indictment with obstruction. The case proceeded to a bench trial on January 26, 2017. The trial was recessed and resumed on February 24, 2017. During the recess, Appellant filed a motion to suppress alleging that officers made a warrantless arrest without probable cause and unlawfully entered his residence to make the arrest. Appellant sought to supp... More...

$0 (06-07-2018 - TX)


Warren Ernest Lewis v. The State of Texas
Appellant was charged by indictment with murder and entered a plea of "guilty." The court found Appellant "guilty" of murder and the case proceeded to a jury trial on punishment. At trial, Appellant argued that he committed the offense under the influence of sudden passion. The jury rejected Appellant's contention that he acted under the influence of sudden passion and assessed his punishment a... More...

$0 (06-07-2018 - TX)


United States of America v. Jeffrey Eugene Rose, Sr. and Pamela Annette Rose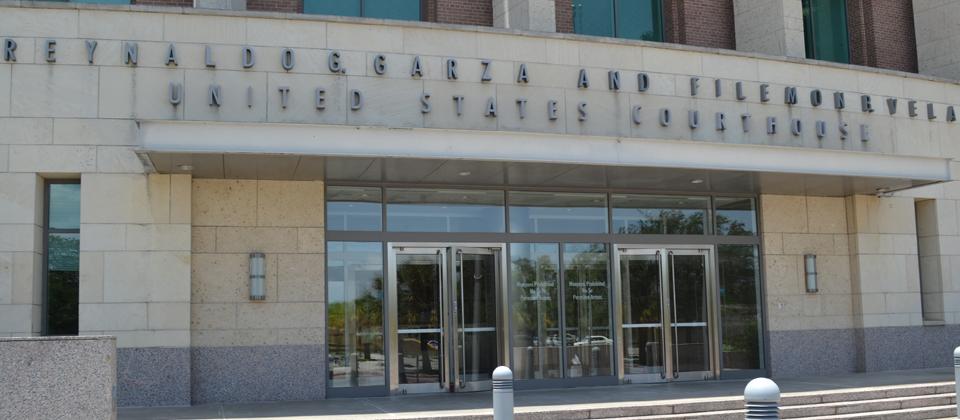 Southern District of Texas Courthouse - Houston, Texas
Houston, TX - Julie Redlinger and Daniel Rodriguez prosecuted the case. AUSA Kristine Rollinson handled the forfeiture matters.

The CEO of Team Work Ready (TWR) has received a significant federal sentence for conspiracy, health care fraud, wire fraud and money laundering, announced U.S. Attorney Ryan K. Patrick along with Special Agent in Charge Christopher Cave of the U.S. Postal Service... More...

$0 (06-05-2018 - TX)


Maranda Lynn O'Donnell v. Harris County, Texas, et al.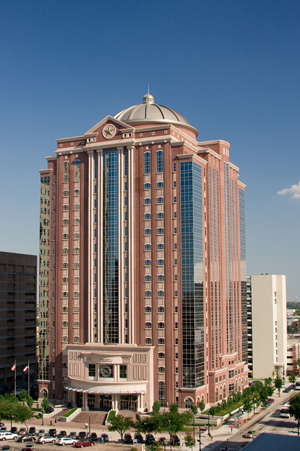 Harris County Courthouse - Houston, Texas
Maranda ODonnell and other plaintiffs (collectively, "ODonnell")
brought a class action suit against Harris County, Texas, and a number of its
officials—including County Judges,1 Hearing Officers, and the Sheriff
(collectively, the "County")—under 42 U.S.C. § 1983. ODonnell alleged the
County's system of setting bail for indigent misdemeanor arrestees violated
Texas statutory a... More...

$0 (06-05-2018 - TX)


Jason Paul Tijerina v. The State of Texas
Victoria man indicted on sexual assault of child charge
Tijerina was charged on an 18-count indictment: Count 1-aggravated sexual
assault of a child, Counts 2 and 4-17-possession with the intent to distribute child
pornography, Count 3-sexual performance by a child, and Count 18-indecency with a child.
See TEX. PENAL CODE ANN. §§ 22.021, 43.26, 43.25, 21.11 (West, Westlaw through 2017
1st C.S.). Tijerina pleaded guilty to all 18 ... More...

$0 (05-31-2018 - TX)


Christopher Douglas Cornett v. The State of Texas
Sexually abusing a child
The victim in this case, ZC, is the adopted daughter of Appellant. Prior to being adopted, Child Protective Services removed ZC and her younger sister from their home due to neglectful supervision and physical neglect. The removal occurred when ZC was four years old. ZC suffered from developmental and behavioral issues, and she was placed in a residential treatment center. Appellant and his wif... More...

$0 (05-31-2018 - TX)


Francisco Salazar v. The State of Texas
A grand jury originally indicted Salazar on February 23, 2010, and re-indicted
him on July 29, 2010. He was then indicted again on May 5, 2011. Salazar was tried
under the May 5th indictment for one count of continuous sexual abuse of a child,
one count of indecency with a child by sexual contact, and one count of sexual
assault of a child. The May 5th indictment2 alleged, in r... More...

$0 (05-31-2018 - TX)


Thomas McNair v. The State of Texas
Thomas McNair sentenced to 99 years for Gerardo Luna's murder
On September 5, 2014, an employee of the El Paso Electric Company found a burned and
decomposing body, later identified as 21-year-old Gerardo Luna, Jr., in the basement of an
abandoned building in downtown El Paso. Because electricity was being used without payment,
Electric Company employees had previously gone to the building to disconnect service on at least
three separate... More...

$0 (05-31-2018 - TX)


Joaquin Coronado v. The State of Texas
Seventh Court of Appeals, Amarillo, Texas .
Appellant, Joaquin Coronado, appeals his conviction for engaging in organized
criminal activity1 and the resulting sentence of 55 years imprisonment. We previously
abated this appeal and remanded the cause to the trial court on March 19, 2018, after
appellant failed to file a brief. On remand, the trial court entered findings that appellant
desired to continue the appeal, app... More...

$0 (05-30-2018 - TX)


Deiontray Dewayne Darden v. The State of Texas
Pursuant to a plea agreement, Deiontray Dewayne Darden was convicted of murder and
sentenced to forty years' imprisonment.1 Darden admits that the trial court properly admonished
him in accordance with the requirements of Article 26.13 of the Texas Code of Criminal Procedure
prior to accepting his plea of guilt. See TEX. CODE CRIM. PROC. ANN. art. 26.13 (West Supp.
2017). Ye... More...

$0 (05-30-2018 - TX)


Mark Anthony Lewis v. The State of Texas
Prior to appellant entering his guilty plea, the State offered appellant a plea bargain in
which punishment would be set at seven years' imprisonment in exchange for a plea of guilty.

During his plea hearing, appellant rejected that plea bargain and stated he wished to proceed with
an "open plea." Appellant signed a form document titled "Plea Agreement" in which a section
... More...

$0 (05-30-2018 - TX)


Douglas Allen Machutta v. The State of Texas
Court of Appeals Fifth District of Texas at Dallas
Christopher Hawkins and appellant were half-brothers. In January 2015, Hawkins invited
appellant to move into his home where he lived with his wife, Breanne,2 their two children, and
Breanne's daughter, HI. HI was twelve years old; appellant was twenty-six years old. Both
appellant and HI had their own rooms. On March 26, 2015, after Hawkins got up and ready for
work, he di... More...

$0 (05-29-2018 - TX)


Jesse Perkins v. The State of Texas
In cause no. F15-15017-Y, appellant was indicted for aggravated assault with a deadly
weapon. On December 4, 2015, appellant pled guilty to the aggravated assault offense and,
pursuant to a plea-bargain agreement, was placed on four years' deferred adjudication community
supervision. In cause no. F16-00815-Y, appellant was indicted for the December 18, 2015 murder
of Dessie H... More...

$0 (05-29-2018 - TX)


Sean Monson v. The State of Texas
Texas Court of Appeals, Second District Courthouse - Fort Worth, Texas
On January 29, 2015, Appellant pled guilty to intoxication manslaughter in
exchange for a ten-year sentence, probated for ten years. The trial court
accepted and followed the bargain, suspending imposition of Appellant's
sentence of ten years' confinement and placing him on ten years' community
supervision. Less than sixteen months later, the State filed a motion to revoke More...

$0 (05-28-2018 - TX)


United States of America v. Salvador Hernandez
Southern District of Texas Federal Courthouse - McAllen, Texas
McAllen, TX - Jury Convicts Former Police Officer

A federal jury sitting in McAllen has returned a guilty verdict against a former San Juan police officer for lying to federal agents. The jury deliberated for approximately two days before convicting Salvador Hernandez, 30, of McAllen, following a five-day trial.

The jury heard that on Aug. 27, 2016, authorities seized a load of c... More...

$0 (05-18-2018 - TX)


Cameron William Barela v. The State of Texas
In October 2014, Barela, a licensed peace officer in the State of Texas, went
to Z Auto Place in Katy to purchase a car for $15,000. Jorge Ibarra was the sales
manager of Z Auto Place that worked with Barela. At the time Barela attempted to
buy the car, Ibarra understood that Barela worked for the City of Onalaska Police
Department as well as worked other part-time jobs, to whi... More...

$0 (05-17-2018 - TX)


Rodney Sanchez Lopez v. The State of Texas
Texas Eighth District Court of Appeals
Lopez was charged with possession with intent to deliver heroin (four grams or more, but
less than 200 grams).1 A jury found him guilty and Lopez was sentenced to fifteen years'
imprisonment. Lopez appeals his conviction based on the trial court's denial of his (1) motion for
continuance of the trial, and (2) motion to suppress.
The Stop
On July 19, 2013, Trooper John Da... More...

$0 (05-17-2018 - TX)


Carlos Alfonso Dominguez v. The State of Texas
Texas Sixth District Court of Appeals
Carlos Alfonso Dominguez committed the unauthorized practice of law. The evidence at
trial demonstrated that while claiming to be an "Assistant to Attorney" at an immigration law
office, Dominguez himself collected payment for immigration work he was unqualified to
perform.1 Dominguez' "clients" testified that they paid Dominguez large sums of money for work
he never complete... More...

$0 (05-16-2018 - TX)


Allan McDowell v. The State of Texas
Fifth Court of Appeals - Texas Courts
At trial, the State offered appellant's written and signed plea of true and stipulation of
evidence to the allegations in the State's motion to proceed to an adjudication of guilt on the first
robbery as well as appellant's written and signed judicial confession and stipulation of evidence
to the second robbery allegation. The State asked the trial court to take judicial notice of ... More...

$0 (05-16-2018 - TX)


Jaime Antonio Alvarenga v. The State of Texas
Fifth Court of Appeals - Texas Courts
Appellant Jaime Antonio Alvarenga pleaded guilty to three separate offenses involving the
same victim: (1) indecency with child by contact (trial court cause no. F-1126734-V); (2)
aggravated sexual assault (trial court cause no. F-1126736-V); and (3) indecency with a child by
contact (trial court cause no. F-1126739-V). The trial court sentenced him to five years'
imprisonment... More...

$0 (05-16-2018 - TX)


Dennis James Blackwell v. The State of Texas
Fifth Court of Appeals - Texas Courts
After episodes of marital discord, appellant's wife (Wife) took their children and moved in
with complainant, her cousin. On October 25, 2016, appellant went to complainant's apartment
to see the children and try to get Wife back. Appellant pushed his way inside, and Wife noticed a
gun in his hand. When complainant threatened to call 9-1-1, appellant shot complainant in the
... More...

$0 (05-16-2018 - TX)


Bert Villa v. The State of Texas
Fourth Court of Appeals
On January 21, 2015, the trial court sentenced Villa to eight years' imprisonment. The trial
court then suspended the sentence and placed Villa on community supervision for six years. On
March 22, 2018, over three years later, Villa filed a notice of appeal. It therefore appears that
because Villa did not file a timely notice of appeal, we lack jurisdiction over this appeal. See TEX... More...

$0 (05-16-2018 - TX)


Lorenzo Emanuel v. The State of Texas
Around 5:00 a.m. on February 28, 2016, an inmate-related disturbance in
the Denton County Jail's Special Housing Unit delayed distribution of the
inmates' breakfast trays.2 When inmate Emanuel eventually received his tray, he
complained that his breakfast was cold and requested a "Johnny Sack"—an
alternative inmate meal that is served in a brown paper bag, usually containing a ... More...

$0 (05-15-2018 - TX)


United States of America v. Cody Anthony Hernandez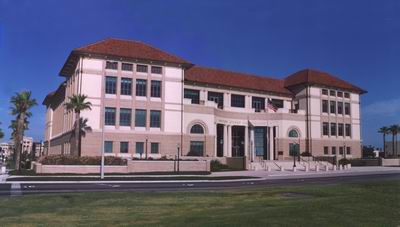 Southern District of Texas Federal Courthouse - Corpus Christi, Texas
Corpus Christi, TX - Local Man Gets More Than Eight Years for Illegally Possessing Firearm

A 27-year-old Corpus Christi man has been ordered to federal prison following his conviction of being a felon in possession of a firearm. Cody Anthony Hernandez pleaded guilty Feb. 20, 2018.

Senior U.S. District Judge John D. Rainey sentenced Hernandez to 102 months imprisonment to be follo... More...

$0 (05-14-2018 - TX)


United States of America v. Fred Aaron Corona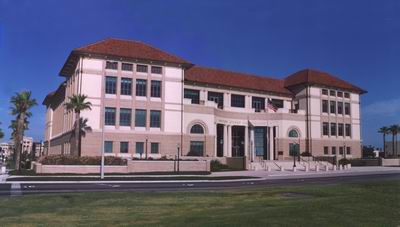 Southern District of Texas Federal Courthouse - Corpus Christi, Texas
Corpus Christi, TX - Another Local Man Sent to Prison for Firearms Violation

A 25-year-old Corpus Christi man has been ordered to federal prison following his conviction of being a felon in possession of a firearm.

Senior U.S. District Judge John D. Rainey sentenced Corona to 37 months imprisonment to be immediately followed by 2 years of supervised release.

In February... More...

$0 (05-15-2018 - TX)