Texas False Imprisonment Law
Charles Borkert, Penelope Sturm-Borkert and Alamo Turf Farms, Inc. v. Wieslawa Tworek
Bexar County Courthouse - San Antonio, Texas
In this breach of contract suit, the jury found that Appellants Charles Borkert, Penelope Sturm-Borkert, and Alamo Turf Farms, Inc. (the Borkerts) breached the Agreement with Appellee Wieslawa Tworek. The jury awarded Tworek damages for breach of the Agreement, damages for promissory estoppel, and attorney's fees. The trial court rendered judgment on the verdict and the Borkerts appeal. Because th... More...

$0 (02-15-2018 - TX)


Carto Properties, LLC Jen Marie Rau, Individually, Key Maps, Inc, and The Jen Marie Rau Life Insurance Trust v. Briar Capital, LP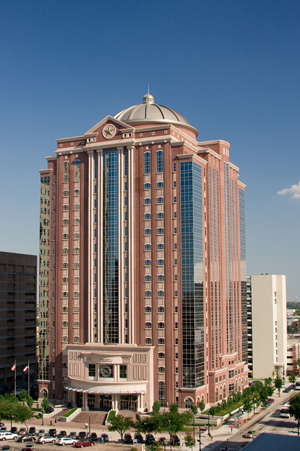 Harris County Courthouse - Houston, Texas
Appellants/cross-appellees, Carto Properties, LLC, Jen Marie Rau, individually ("Rau"), Key Maps, Inc., and the Jen Marie Rau Life Insurance Trust (the "Trust") (collectively, "Carto"), challenge the trial court's rendition of summary judgment in favor of appellee/cross-appellant, Briar Capital, L.P. ("Briar"), in Carto's suit against Briar for wrongful foreclosure, breach of contract, tortious in... More...

$0 (02-13-2018 - TX)


Charles J. Trois v. Apple Tree Auction Center, Inc.; Samuel Schnaidt
Western District of Texas Federal Courthouse - San Antonio, Texas
This appeal presents issues of personal jurisdiction and venue. A Texas citizen sued Ohio citizens in a Texas court based on two distinct claims: first, breach of a contract executed and performed in Ohio; and second, fraudulent misrepresentation made during a conference call from Ohio to Texas. The question thus before us is whether the Texas court may properly assert personal jurisdiction over t... More...

$0 (02-05-2018 - TX)


Maranda Lynn O'Donnell v. Harris County, Texas, et al.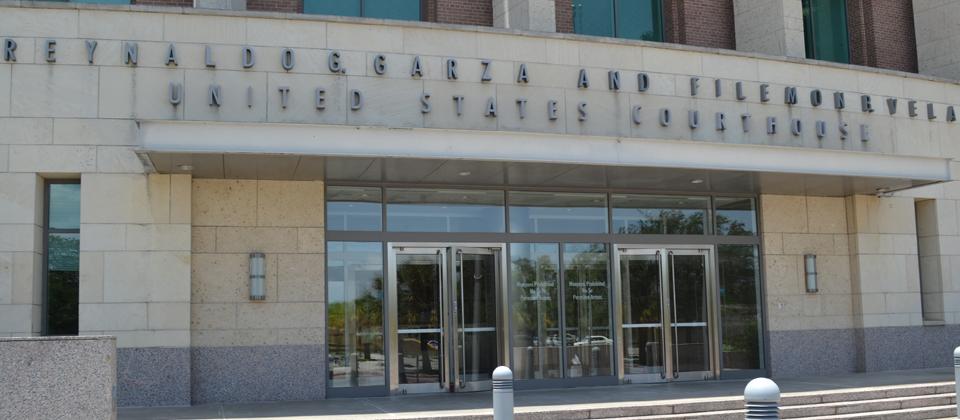 Southern District of Texas Courthouse - Houston, Texas
Maranda ODonnell and other plaintiffs (collectively, "ODonnell") brought a class action suit against Harris County, Texas, and a number of its officials—including County Judges,1 Hearing Officers, and the Sheriff (collectively, the "County")—under 42 U.S.C. § 1983. ODonnell alleged the County's system of setting bail for indigent misdemeanor arrestees violated Texas statutory and constitutional la... More...

$0 (02-15-2018 - TX)


United States of America v. Robert Warren Scully
Western District of Texas Federal Courthouse - San Antonio, Texas
Appellant Robert Warren Scully was convicted of conspiracy to defraud the United States, conspiracy to commit wire fraud, and aiding and abetting a wire fraud scheme. 18 U.S.C. §§ 371, 1343, 1349. The district court later granted the Government's motion to restrain Scully's assets to preserve them for restitution and forfeiture. Scully was then sentenced and ordered to pay $1,206,539.94 in restitu... More...

$0 (02-15-2018 - TX)


Shameka Tanya Waters v. The State of Texas
Appellant was indicted for the offense of criminal mischief causing a pecuniary loss of $1,500 or more but less than $20,000, a state jail felony. Appellant entered a plea agreement with the State wherein she pleaded "guilty" to the indictment in exchange for the State's punishment recommendation of four years deferred adjudication community supervision. The trial court entered its written order... More...

$0 (01-26-2018 - TX)


Ronald Mullins v. The State of Texas
Aggravated sexual assault of a child.
In 2010, Ronald Mullins pled guilty to and was convicted of aggravated sexual assault of
a child.1 While the trial court sentenced Mullins to ten years' imprisonment and ordered him to
pay a $2,500.00 fine, it suspended the imposition of the sentence in favor of placing Mullins on
community supervision for ten years. Mullins' community supervision was revoked after the trial
... More...

$0 (01-26-2018 - TX)


Myron Earl Canady v. The State of Texas
Myron Earl Canady - Registered Sex Offender
At trial, Dallas Police Officer Alexander Shirley testified that on April 23, 2016, he was on
patrol at 5 a.m. On a public street, he came into contact with someone he later learned was
appellant. The officer testified that appellant was driving an ATV, or four-wheeler, on a sidewalk.
The ATV was designed for one person, but appellant had a passenger with him. In addition,
... More...

$0 (01-25-2018 - TX)


Reginale Anthony Agers v. The State of Texas
Court of Appeals Fifth District of Texas at Dallas
Appellant was convicted of four aggravated assault of a child offenses (the KG offenses)1
and one indecency with a child offense (the LM offense)2, and was sentenced to seven years
imprisonment for each offense.
In ten issues, appellant argues that all judgments should be reformed to: (i) reflect that he
pled no contest and (ii) provide credit for the 167 days he served in juve... More...

$0 (01-25-2018 - TX)


Jon Erik Torres v. The State of Texas
Fourth Court of Appeals San Antonio, Texas
On May 14, 2015, Officers Nieto and Vader of the San Antonio Police Department
conducted a traffic stop of Torres's vehicle based on the vehicle's expired registration. Officer
Nieto approached the vehicle on the passenger side, and as he made contact with the passenger, he
smelled the odor of marijuana coming from the vehicle. The officers placed both Torres and the
passenger ... More...

$0 (01-25-2018 - TX)


United States of America v. Peter Zuccarelli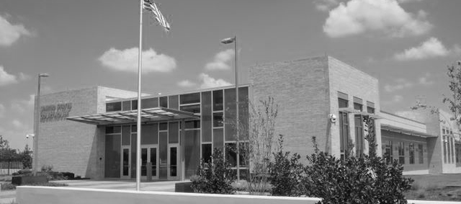 Eastern District of Texas Federal Courthouse - Sherman, Texas
Sherman, TX - TEXAS MAN SENTENCED FOR CONSPIRING TO ILLEGALLY EXPORT RADIATION HARDENED INTEGRATED CIRCUITS TO RUSSIA AND CHINA

Peter Zuccarelli, 62, of Plano, Texas was sentenced on January 24, 2018 to 46 months in prison for conspiring to smuggle and illegally export from the U.S. in violation of the International Emergency Economic Powers Act (IEEPA), radiation hardened integrated circ... More...

$50000 (01-25-2018 - TX)


United States of America v. Vernon Sonsteng and Michael Anthony Villegas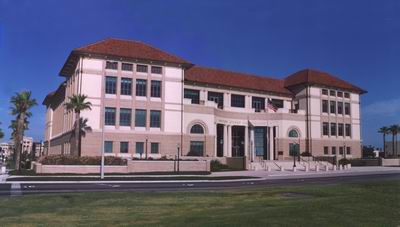 Southern District of Texas Federal Courthouse - Corpus Christi, Texas
Corpus Christi, TX - ID Thieves Get Federal Prison Time

Two local men have been ordered to federal prison following their convictions of identity theft. Vernon Sonsteng, 56, and Michael Anthony Villegas, 33, both of Corpus Christi, pleaded guilty in October 2017 to aggravated identity theft and possessing with the intent to unlawfully use five or more false identification documents.
<... More...

$0 (01-25-2018 - TX)


United States of America, ex rel. David Choate and Don Pyburn v. Primex Clinical Laboratories, LLC
Northern District of Texas Federal Courthouse - Dallas, Texas
Dallas, TX - Laboratory and Owner of Lab Management Services Company to Pay $3.77 Million to Resolve Kickback and Medical Necessity Claims

Primex Clinical Laboratories, LLC has agreed to pay $3,500,000 to resolve allegations that it violated the False Claims Act by paying kickbacks in exchange for laboratory referrals for patient pharmacogenetic testing. In a related settlement, Mitch Ed... More...

$3770000 (01-25-2018 - TX)


United States of America v. Maria Del Rosario Alvarez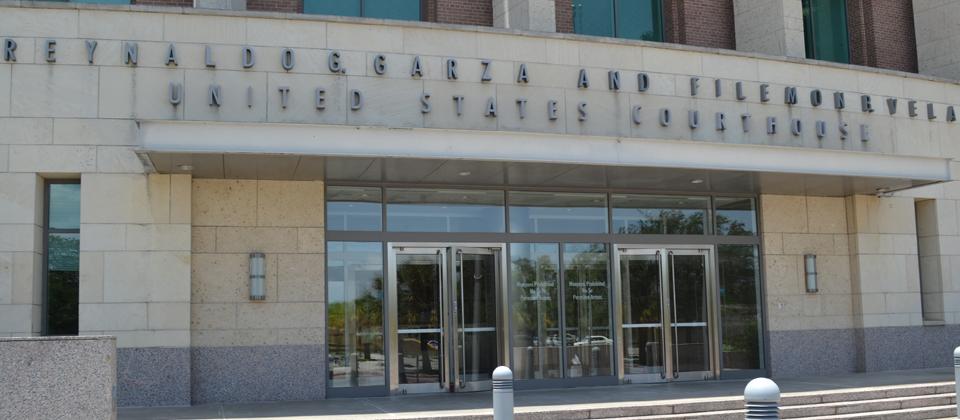 Southern District of Texas Courthouse - Houston, Texas
Maria Del Rosario Alvarez appeals the district court's sentence requiring her to obtain mental health treatment as a special condition of supervised release. Because the district court committed reversible error in imposing this special condition without the statutorily required factual findings, we VACATE the challenged condition and REMAND for proceedings consistent with this opinion.
I.
... More...

$0 (01-25-2018 - TX)


United States of America v. Olga Sandra Murra
Northern District of Texas Federal Courthouse - Dallas, Texas
In August 2016, Defendant-Appellant Olga Murra was convicted by a jury
of two counts of forced labor, in violation of 18 U.S.C. § 1589(a), and two counts
of harboring an illegal alien for profit, in violation of 8 U.S.C. §§ 1324(a)(1)(A)(iii)
and 1324(a)(1)(B)(i), based on conduct toward her half-sister Vania Rodriguez and
quasi–adopted family member Ingrid Guerrero. The district c... More...

$0 (01-15-2018 - TX)


United States of America v. Sean James Hager
Western District of Texas Federal Courthouse - Austin, Texas
Defendant Sean Hager was a long-time salesperson for Velocity Electronics ("Velocity"), a computer parts distributor in Austin, Texas. From 2008 to 2012, he misused Velocity's confidential information to perpetrate a scheme that netted him $1.16 million. Hager was charged and convicted of mail, wire, and tax fraud, as well as money laundering. He raises numerous legal issues on appeal, but none is... More...

$0 (01-25-2018 - TX)


Eric C. Darden v. City of Fort Worth, Texas; W.F. Snow; and J. Romero
Western District of Texas Federal Courthouse - Fort Worth, Texas
Fort Worth Police Officers W.F. Snow and Javier Romero arrested Jermaine Darden, a black man who was obese, while executing a no-knock warrant at a private residence. In arresting Darden, the officers allegedly threw him to the ground, tased him twice, choked him, punched and kicked him in the face, pushed him into a face-down position, pressed his face into the ground, and pulled his hands behind... More...

$0 (01-25-2018 - TX)


United States of America v. Vernon Sonsteng and Michael Anthony Villegas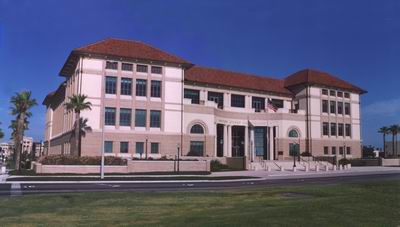 Southern District of Texas Federal Courthouse - Corpus Christi, Texas
Corpus Christi, TX - ID Thieves Get Federal Prison Time

Two local men were sentenced to federal prison following their convictions of identity theft. Vernon Sonsteng, 56, and Michael Anthony Villegas, 33, both of Corpus Christi, pleaded guilty in October 2017 to aggravated identity theft and possessing with the intent to unlawfully use five or more false identification documents.
More...

$0 (01-24-2018 - TX)


James Earl Love v. The State of Texas
Waco man gets life in prison for continuous sexual abuse of child
A McLennan County grand jury returned an indictment alleging that Love, during
a period that was thirty days or more in duration—specifically, from on or about January
1, 2010 to September 1, 2013—committed two or more acts of sexual abuse against Z.L.,
Love's grandson, who was then under the age of fourteen. See id.
Prior to trial, Love filed a "Motion to Declare Continuous S... More...

$0 (01-20-2018 - TX)


Arminius Dejuan Jones v. The State of Texas
Court of Appeals Fifth District of Texas at Dallas
Appellant pleaded guilty to aggravated assault with a deadly weapon, pursuant to a
negotiated plea bargain agreement. The trial court accepted the plea, deferred adjudication, and
placed appellant on community supervision for a period of five years. The State subsequently
filed a motion to proceed with an adjudication of guilt, alleging appellant violated various
conditions o... More...

$0 (01-20-2018 - TX)


David Wilbanks v. The State of Texas
The Colony resident sentenced to 60 years for child molestation
When she was fourteen years old, Gloria3––who had lived with Wilbanks
from time to time while he financially and emotionally supported her family––told
her best friend's mother that Wilbanks had repeatedly performed sexual acts with
her, beginning with fondling when she was six years old and continuing until the
time of her outcry. At the urging of her friend's mother, Gloria ... More...

$0 (01-20-2018 - TX)


JOEL DEVIN ROBINSON V. THE STATE OF TEXAS
Texas First District Court of Appeals
At trial, the evidence showed that Robinson and another man committed an
armed robbery at a Whataburger. Surveillance video showed Robinson holding a
backpack while the other man pointed a shotgun at the cashier's head. Robinson and
the other man fled when an alarm sounded, and Robinson was apprehended shortly
thereafter. The jury found Robinson guilty of aggravated robbery. More...

$0 (01-20-2018 - TX)


James Dee Brewer, Jr. v. The State of Texas
Garland Police Officer Aaron Radney arrived at a Super 8 Motel looking for an unnamed
female on a matter unrelated to this case. After inquiring about the woman's whereabouts, the
motel's manager directed him to room 318 where he encountered Appellant James Brewer, who
answered the door. Officer Radney noticed that Appellant was holding a methamphetamine pipe
in his hand and ... More...

$0 (01-17-2018 - TX)


Brian Trent Rosenbaum v. The State of Texas
Brian Trent Rosenbaum
Brian Trent Rosenbaum (appellant) appeals his conviction under § 25.07 of the
Texas Penal Code for violating a protective order and the accompanying twenty-five-year
prison term. One issue lies before us for disposition. It involves the sufficiency of the
evidence establishing that he previously violated two protective orders issued under
Chapter 85 of the Texas Family Code.... More...

$0 (01-17-2018 - TX)


Brandon Brown v. The State of Texas
Court of Appeals Sixth Appellate District of Texas at Texarkana
Brandon Brown was convicted of murdering Christopher Guilbeau and was sentenced to
fifty years' imprisonment. On appeal, Brown argues that (1) the trial court erred in failing to grant
his motion to suppress, (2) the evidence is legally insufficient to support the trial court's finding
of guilt, and (3) the evidence is insufficient to support the assessment of $234.00 in court cost... More...

$0 (01-17-2018 - TX)


Patrick Johnson v. The State of Texas
Third Court of Appeals, Austin, Texas
Johnson was charged with aggravated sexual assault of a child and with two counts
of indecency with a child. See Tex. Penal Code §§ 21.11(a)(1)-(2), 22.021(a). The alleged victim,
C.S., lived in Johnson's neighborhood, and the indictment alleged that C.S. was under fourteen
years of age at the time of the offenses. During the trial, the State called several witnesses, including
... More...

$0 (01-16-2018 - TX)


Christopher Rene Lopez v. The State of Texas
Christopher Rene Lopez Registered Sex Offender
Luis Osorio Chavez was the foreman for a landscaping work crew that
included Lopez and Manual Duran. During a typical workday in May 2014, the
three men climbed into a truck around 2:30 p.m. to leave a work site. Chavez
was in the driver's seat, Lopez was in the passenger's seat, and Duran sat
between them.
While in the truck, Chavez heard Lopez say something like, "[S]o y... More...

$0 (01-16-2018 - TX)


United States of America v. James Edward Cox, Kelly Ray Coronado and Gordon Richard Moskowitz
Western District of Texas Federal Courthouse - Del Rio, Texas
Del Rio, TX - Three Enter Guilty Pleas in Multi-Million Dollar Investment Scheme

James Edward Cox, age 58, of Waxhaw, NC, admitted to conducting an advanced fee investment scheme through which he and others obtained in excess of $5 million from their victims.

Appearing before United States District Judge Alia Moses on January 10, 2018, Cox pleaded guilty to one count of conspirac... More...

$0 (01-15-2018 - TX)


United States of America v. Paul Suarez
Eastern District of Texas Federal Courthouse - Beaumont, Texas
A jury convicted Paul Suarez for his involvement in a drug trafficking
conspiracy and for firearms offenses. Suarez appeals contending that the
convictions were not supported by sufficient evidence. He also asserts that the
district court erred in imposing a 120-month (ten year) mandatory minimum
prison sentence for possession of a sawed-off shotgun in furtherance of a drug
tra... More...

$0 (01-15-2018 - TX)


State of Louisiana v. Navarius Simon
On June 8, 2016, Donna Richardson, Simon's parole officer, paid a
visit to Simon's home, located at 400 Topeka Street in Mansfield, Louisiana.
Richardson testified that when she pulled up to the home, Simon, who was
outside washing his carport, noticed her and began walking into the house.
Richardson asked him to stop, but when he continued, she followed him into
the hom... More...

$0 (01-12-2018 - TX)


Luis Armando Carreon v. The State of Texas
On April 17, 2006, pursuant to a guilty plea, the trial court convicted Carreon on two counts of burglary of a habitation, both second degree felonies. See TEX. PENAL CODE ANN. § 30.02(c)(2) (West, Westlaw through 2017 1st C.S.). On the only count that is the subject of this appeal, the trial court sentenced Carreon to ten years' confinement, suspended the sentence, and placed Carreon on communi... More...

$0 (01-12-2018 - TX)


Fredrick Bernard King v. The State of Texas
On February 23, 2017, Appellant was indicted for the offense of driving while intoxicated with a child passenger. Subsequently, Appellant waived his right to a trial by jury and entered a plea of "guilty." After a sentencing hearing, the trial court orally pronounced Appellant's punishment at imprisonment for eighteen months. On the record at the hearing, the trial court pronounced that there ... More...

$0 (01-12-2018 - TX)


Otis Edward Hill v. The State of Texas
Appellant was charged by indictment with the felony offense of possession of a controlled substance. Pursuant to a plea agreement with the State, Appellant pleaded "guilty." The trial court deferred finding Appellant "guilty" and placed him on community supervision for two years. Thereafter, the State filed a motion to proceed to final adjudication alleging that Appellant violated certain term... More...

$0 (01-12-2018 - TX)


Charles Tigner v. The State of Texas
12th Court of Appeals Courthouse in Tyler, Texas
Appellant was charged by indictment with two counts of prohibited sexual contact and pleaded "guilty." The matter proceeded to a bench trial on punishment. Ultimately, the trial court found Appellant "guilty" as charged on each count and sentenced him to imprisonment for ten years for each offense. This appeal followed.

ANALYSIS PURSUANT TO ANDERS V. CALIFORNIA Appellant's counsel f... More...

$0 (01-12-2018 - TX)


Billy John Mason v. The State of Texas
On May 21, 2016, Appellant was taken by ambulance to Nacogdoches Memorial Hospital. Sergeant Roy Mobley, with the Nacogdoches County Sheriff's Office, was working as a security officer at the hospital. Sergeant Mobley eventually arrested Appellant for public intoxication. While in custody, Appellant made statements to Sergeant Mobley which formed the basis for the retaliation charge for which A... More...

$0 (01-12-2018 - TX)


Jesse Adrian Martinez v. The State of Texas
Martinez was charged by indictment with capital murder. On November 7, 2017, Martinez
waived his right to a jury trial and entered a negotiated guilty plea to the lesser-included offense
of murder. The plea papers and the record of the guilty plea reflect that in exchange for Martinez's
plea of guilty, the State agreed to recommend a sentence of 30 years' imprisonment in TDCJID More...

$0 (01-11-2018 - TX)


Rocky Juan Longoria v. The State of Texas
A custody order governed Y.W.'s living arrangements. During the school
year, she lived with her mother, Amber Rau, and her stepfather, Longoria. During
the summers, Y.W. lived with her father, Bret Welch, and her stepmother, Anastasia
Welch. In 2014, when Y.W. was seven years old, Y.W. told Anastasia what Longoria
had done to her. Anastasia and Bret contacted Child Protective S... More...

$0 (01-09-2018 - TX)


Cornelius Milan Harper v. The State of Texas
Man sentenced to life in prison for 2010 murder of young couple, unborn baby in Missouri City
Leiah Jackson and her boyfriend, Yancey Daniels, lived together in the back
unit of a duplex in Missouri City. The property was owned by Leiah's mother,
Pamela Jackson, who lived in the front unit.
One early fall morning, around 12:30 a.m., Pamela heard a loud noise at the
front of her unit, opened the front door, and found Leiah, then eight-and-a-half
months pregnant, lyin... More...

$0 (01-09-2018 - TX)


Kevin Toledo v. The State Of Texas
THIRTEENTH COURT OF APPEALS, CORPUS CHRISTI & EDINBURG, TEXAS
The Eighth Amendment of the United States Constitution, applicable to
punishments imposed by state courts through the Due Process Clause of the Fourteenth
Amendment, provides that "[e]xcessive bail shall not be required, nor excessive fines, nor
cruel and unusual punishment inflicted." U.S. CONST. amends. VIII, XIV. The Eighth
Amendment requires that punishment be "graduated ... More...

$0 (01-06-2018 - TX)


Mark Suggs v. The State of Texas
Texas Twelfth District Court of Appeals
Pursuant to a plea bargain, Mark Suggs pleaded "guilty" to driving while intoxicated (third offense). As part of the plea bargain, the prosecutor recommended that Appellant be sentenced to imprisonment for fifteen years. We have received the trial court's certification stating that this "is a plea bargain case, and the defendant has no right of appeal." See TEX. R. APP. P. 25.2(a)(2). Appellant... More...

$0 (01-06-2018 - TX)