Texas Descent and Distribution Law
United States of America v. Richard Garcia-Sanchez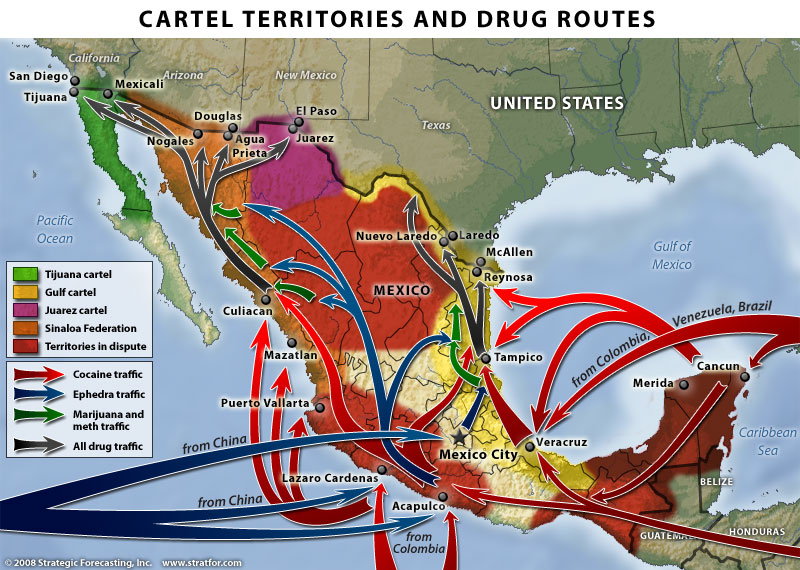 Houston, TX - Mexican Man Sentenced for Roles in Drug Trafficking/Money Laundering Conspiracies Dating Back to 2002

Richard Garcia-Sanchez, 42, a member of a drug trafficking and money laundering organization operating out of Mexico from 2002-2008 sent to federal prison. Garcia-Sanchez, of Mexico City, Mexico, pleaded guilty for his roles in these long-term drug trafficking and money laun... More...

$0 (01-02-2017 - TX)


Randy Wayne Tucker v. The State of Texas center>
In August 2013, appellant was the target of a "buy-bust" operation.
Gainesville Police Department Officer Timothy Green led the operation with
assistance from other officers. Officer Green initiated an investigation after
receiving information from a confidential informant that appellant was distributing
methamphetamine. Officer Green conducted a preliminary investigation to... More...

$0 (12-31-2016 - TX)


United States of America v. Jesse Huerra, Nancy Ann Flores, Antonio N. Flores, Bruno Rudolfo Velasquez, Joe Lopez, III, Jose G. Montez and Shayna Kaye McCann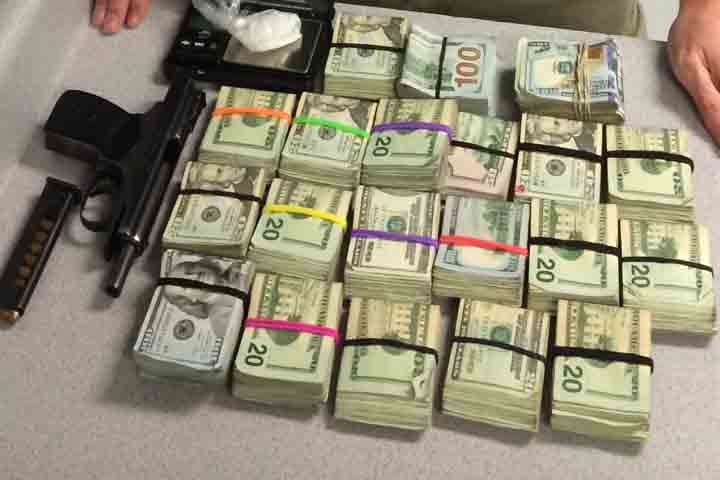 San Angelo, TX - Defendants Convicted for Roles in Methamphetamine Distribution Conspiracy Sentenced to Lengthy Federal Prison Sentences

Senior U.S. District Judge Sam R. Cummings sentenced seven defendants who were convicted earlier this year on various charges stemming from their respective roles in a methamphetamine distribution conspiracy that operated in San Angelo, Texas, announced ... More...

$0 (12-24-2016 - TX)


United States of America v. John William Sturm
Wichita Falls, TX - Convicted Felon Sentenced to More Than 15 Years in Federal Prison on Firearm and Methamphetamine Trafficking Convictions

John William Sturm, 54, was sentenced serve a total of 190 months in federal prison, following his guilty plea in August 2016 to a three-count indictment charging firearm and drug distribution offenses.

Specifically, Sturm pleaded guilty to ... More...

$0 (12-24-2016 - TX)


Severino LS Asumu v. The State of Texas center>
After receiving a complaint that marijuana was being consumed on the
premises, Deputy K. Elwood was dispatched to investigate apartment number 505
in an apartment complex in Fort Bend County. As Deputy Elwood approached,
she smelled a strong odor of marijuana coming from apartment 505. She knocked
on the apartment door and heard footsteps going down the stairs. A voice
... More...

$0 (12-19-2016 - TX)


United States of America v. Charlotte Horelica
Waco, TX - Rockdale Woman Sentenced to Fifty Years in Federal Prison for Sexual Exploitation of a Child

39-year-old Charlotte Horelica of Rockdale, TX, was sentenced to a total of 600 months in federal prison for sexual exploitation of a child and for distribution of child pornography announced United States Attorney Richard L. Durbin, Jr., and Texas Attorney General Ken Paxton.

... More...

$0 (11-18-2016 - TX)


United States of America v. Samuel Velasco Gurrola
El Paso, TX - 41-year-old Samuel Velasco Gurrola pleaded guilty to his role in the Velasco Criminal Enterprise (VCE) announced United States Attorney Richard L. Durbin, Jr., Drug Enforcement Administration (DEA) Special Agent in Charge Will R. Glaspy, and Homeland Security Investigations (HSI) Special Agent in Charge Waldemar Rodriguez.

On Friday, November 18, 2016, appearing before Unit... More...

$0 (11-22-2016 - TX)


United States of America v. Carlos Benjamin Martinez
McAllen, TX - Edinburg Man Convicted of Multiple Child Pornography Charges

A 28-year-old Edinburg man pleaded guilty to a three-count indictment charging him with production, receipt and distribution of child pornography.

Carlos Benjamin Martinez admitted to downloading and receiving child pornography and to sending emails which contained child pornography. He also admitted to pe... More...

$0 (12-04-2016 - TX)


United States of America v. Dequan Deshawn Willard
Lubbock, TX - Lubbock Defendants Affiliated with Crips Criminal Street Gang Plead Guilty to Roles in Cocaine Distribution Conspiracy

Dequan Deshawn Willard, 22, of Lubbock, Texas, appeared before U.S. Magistrate Judge D. Gordon Bryant and pleaded guilty one count of conspiracy to distribute and possess with intent to distribute cocaine base and one count of possession of a firearm in fur... More...

$0 (12-01-2016 - TX)


United States of America v. Janelle Isaacs
Dallas, TX - Former American Airlines Employee Sentenced to 72 months in Federal Prison for Role in Conspiracy to Transport, or Assist in Transporting, a Substance Represented to be Cocaine on Flights from DFW Airport as Part of an Undercover Law Enforcement Operation

A former American Airlines employee who admitted to her role in transporting a substance that was represented to be cocain... More...

$0 (12-04-2016 - TX)


Marco Antonio Martinez v. The State of Texas
Appellant is in the newspaper business and runs LaNeta Newspaper in
Houston, Texas. The complainant, Luis Fernando Castro, is the supervisor of a
newspaper distribution company. On June 5, 2015, appellant and Castro got into
an argument at a Super K convenience store over whose newspapers would be
displayed in the rack. Appellant hit Castro in the face with a newspaper. Cast... More...

$0 (11-27-2016 - TX)


United States of America v. Crystal Ann Alaniz and Arleen Theres Keithley
Lubbock, TX - Lubbock Women Plead Guilty to Roles in Methamphetamine Distribution Conspiracy

Two women from Lubbock, Texas, Crystal Ann Alaniz and Arleen Theres Keithley, appeared before U.S. Magistrate Judge D. Gordon Bryant Jr., and pleaded guilty to their roles in a methamphetamine distribution conspiracy.

Alaniz, 32, pleaded guilty to one count of possession with intent to di... More...

$0 (11-11-2016 - TX)


United States of America v. Jonathan Lovato
Lubbock, TX - Lubbock Man Involved in Police Pursuit in Which Another Motorist was Struck and Killed Pleads Guilty to Federal Drug and Firearm Charges

A Lubbock, Texas, man, Jonathan Lovato, 33, appeared before U.S. Magistrate Judge D. Gordon Bryant Jr. and pleaded guilty to federal offenses stemming from his role in a methamphetamine distribution conspiracy, announced U.S. Attorney John ... More...

$0 (11-09-2016 - TX)


United States of America v. Crystal Ann Alaniz and Arleen Theres Keithley
Lubbock, TX - Lubbock Women Plead Guilty to Roles in Methamphetamine Distribution Conspiracy

Two women from Lubbock, Texas, Crystal Ann Alaniz and Arleen Theres Keithley, appeared yesterday afternoon before U.S. Magistrate Judge D. Gordon Bryant Jr., and pleaded guilty to their roles in a methamphetamine distribution conspiracy, announced U.S. Attorney John Parker of the Northern Distric... More...

$0 (11-09-2016 - TX)


United States of America v. Juan Carlos Lara-Ochoa and Jose Alberto Cibrian
Lubbock, TX - Methamphetamine Distributors Plead Guilty - One Faces up to Life in Federal Prison

Two Littlefield, Texas, men, Juan Carlos Lara-Ochoa and Jose Alberto Cibrian, pleaded guilty to their roles in a methamphetamine distribution conspiracy.

Lara-Ochoa, 24, admitted that on June 1, 2016, he possessed with intent to distribute 50 grams or more of methamphetamine. He face... More...

$0 (11-02-2016 - TX)


Juan Carlos Flores v. Chasco, Inc. a/k/a Chasco Interiors, Inc., et al.
In July 2008, Flores was installing an HVAC system in a warehouse. He and a co-worker
were working together to install duct work inside the building. Flores was seriously injured
–2–
when a scissor lift he was using fell over while extended. Flores sued appellees and others
involved in the construction project.
Alcatel USA Sourcing, Inc. had hired appellee ICI as the ... More...

$0 (10-03-2016 - TX)


E.F. Johnson Company v. Infinity Global Technology f/k/a Infinity Gear and Technology, LLC, et al.
Kirmuss operated an electronics business that specialized in radio-related products. In
2007, at a trade show in Hong Kong, he discovered a speaker microphone with a built-in global
positioning system (the GPS-Mic), manufactured by Wintectronics (Wintec). Kirmuss believed
the GPS-Mic could transform communications for first responders and military units, so he
arranged to mee... More...

$0 (10-03-2016 - TX)


United States of America v. Miguel Rivas Estrada, Felipa Torres, Justa Centeno, and Jose Angel Olvera
Sherman, TX - North Texas Business Owners Guilty in Money Laundering Scheme

A jury has found four North Texas men guilty of federal money laundering violations.

Miguel Rivas Estrada, 29, of Michoacán, Mexico; Felipa Torres, 49, of Dallas; Justa Centeno, 52, of Dallas; and Jose Angel Olvera, 40, of Dallas, were found guilty by a jury of conspiracy to commit money laundering.
... More...

$0 (10-02-2016 - TX)


Charles Newman Smith, Jr. v. The State of Texas
The indictment in this case alleged that "pursuant to a common scheme or continuing
course of conduct" and "with the intent to establish, maintain, or participate in a combination or in
the profits of a combination," Smith collaborated to commit the offense of unlawfully delivering,
dispensing, or distributing methamphetamine in an amount between four and 200 grams. The
indictment... More...

$0 (09-24-2016 - TX)


United States of America v. Moniteveti Katoa, a/k/a "Vince"
Dallas, TX - Dallas Man Sentenced to 188 Months in Federal Prison for Role in Conspiracy to Transport, or Assist in Transporting, a Substance Represented to be Cocaine on Flights from DFW Airport as Part of an Undercover Law Enforcement Operation

A Dallas-area man who admitted to his role in transporting a substance that was represented to be cocaine on flights from Dallas-Fort Worth Inte... More...

$0 (09-22-2016 - TX)


United States of America v. Juan Vargas-Camacho, a/k/a "Ballecito"
Dallas, TX - Dallas Man Sentenced to 151 Months in Federal Prison for Role in Methamphetamine Trafficking Conspiracy

Juan Vargas-Camacho, a/k/a "Ballecito," 47, of Dallas, was sentenced to 151 months in federal prison, following his guilty plea in April 2016 to one count of conspiracy to distribute 50 grams or more of methamphetamine.

According to documents filed in the case, dur... More...

$0 (09-22-2016 - TX)


United States of America v. Jesse Huerra
San Angelo, TX - Federal Jury Convicts San Angelo, Texas, Man on Methamphetamine Distribution and Firearms Charges

Defendant Faces Mandatory Life Sentence

Following a one-day trial before Senior U.S. District Judge Sam R. Cummings, a federal has jury convicted Jesse Huerra, 31, of San Angelo, Texas, on methamphetamine distribution and firearms charges outlined in a May 2016 feder... More...

$0 (09-21-2016 - TX)


United States of America v. Elias Mejia
San Antonio, TX - Methamphetamine Trafficker in San Antonio Sentenced to More Than 21 Years in Federal Prison

Elias Mejia, age 60, a citizen of Mexico, was sentenced to 262 months in federal prison for trafficking in methamphetamine.

On March 9, 2016, Mejia pleaded guilty to one count of conspiracy to possess with intent to distribute methamphetamine. By pleading guilty, Mejia ... More...

$0 (09-15-2016 - TX)


United States of America v. Alicia Myles
Houston, TX - Final Defendant Sentenced in Aggravated Identity Theft and Wire Fraud Scheme

A Houston woman was ordered to federal prison following her conviction of wire fraud and aggravated identity theft. Alicia Myles, 32, pleaded guilty Oct. 9, 2015.

U.S. District Judge David Hittner ordered Myles to serve a total of 42 months – 18 months for the wire fraud and a consecutive ... More...

$0 (09-15-2016 - TX)


United States of America v. Daniel Nathan West
Houston, TX - Accountant Convicted of Embezzling More than $3 Million from Houston Company

An accountant from Georgia admitted he committed wire fraud and stole more than $3 million from Houston company Airis International Holdings.

Daniel Nathan West, 50, of Duluth, Georgia, was previously employed as the treasurer and chief financial officer for Airis International Holdings. In... More...

$0 (09-17-2016 - TX)


United States of America v. Darnell Mayne Menard
Houston, TX - Houston Man Heads to Prison for Credit Card Fraud

A 29-year-old Houston resident was ordered to federal prison following his convictions of conspiring to commit credit card fraud and aggravated identity theft. Darnell Wayne Menard pleaded guilty as charged.

U.S. District Judge Nancy Atlas sentenced Menard to 57 months for the conspiracy as well as a mandatory and co... More...

$0 (09-15-2016 - TX)


United States of America v. Juan Matias Trevino
Brownsville, TX - Texas Syndicate Gang Member Ordered to Federal Prison

A member of the Texas-based prison and street gang known as the Texas Syndicate was ordered to federal prison for narcotics trafficking. Juan Matias Trevino, 29, of Brownsville, pleaded guilty Feb. 2, 2016, to possession with intent to distribute one kilogram of methamphetamine.

U.S. District Judge Rolando Ol... More...

$0 (09-14-2016 - TX)


United States of America v. Chad Wayne Hogan
Beaumont, TX - Former Orange County Detective Guilty in HUD Fraud Scheme

A 47-year-old former Orange County Sheriff's Detective has pleaded guilty to federal violations in the Eastern District of Texas.

Chad Wayne Hogan, of Orange, Texas, pleaded guilty to an Information charging him with money laundering today before U.S. Magistrate Judge Keith Giblin.

Acco... More...

$0 (09-06-2016 - TX)


United States of America v. Kumi Frimpong
Dallas, TX - Pharmacist and Others Charged in Pill Mill Case Plead Guilty

A licensed pharmacist, Kumi Frimpong, who owned and operated the Cornerstone Pharmacy, located on Bolton Boone Drive in Desoto, Texas, pleaded guilty to a conspiracy charge stemming from his involvement in a "pill mill" operation.

Specifically, Frimpong, 56, of Dallas, who was the pharmacist in charge at Co... More...

$0 (09-10-2016 - TX)


United States of America v. Juan Pasillas and Antonio Ballesteros
Fort Worth, TX - Federal Jury Convicts Two North Texas Men in Methamphetamine Distribution Conspiracy

Following a one-day trial before U.S. District Judge Reed C. O'Connor, a federal jury deliberated ninety minutes to convict Juan Pasillas, 37, of Fort Worth, Texas, and Antonio Ballesteros 26, of Terrell, Texas, for their roles in a methamphetamine distribution conspiracy.

The go... More...

$0 (09-02-2016 - TX)


United States of America v. Jarrod Mayes
Fort Worth, TX - Fort Worth Man Sentenced to 60 Months in Federal Prison for Possessing Child Pornography

Jarrod Mayes, age 31,, was sentenced to 60 months in federal prison, following his guilty plea in April 2016 to an indictment charging one count of possession of child pornography.

Mayes, who has been on bond since his arrest in December 2015, was remanded into custody follow... More...

$0 (08-28-2016 - TX)


United States of America v. Eduardo Borrego a/k/a Jesus Eduardo Borrego
Dallas, TX - Greenville, Texas Man Sentenced to 130 Months in Federal Prison for Role in Methamphetamine Trafficking Conspiracy

Eduardo Borrego, a/k/a "Jesus Eduardo Borrego," 30, of Greenville, Texas, was sentenced by U.S. District Judge Ed Kinkeade to 130 months in federal prison following his guilty plea in March 2016 to a superseding information charging one count of conspiracy to pos... More...

$0 (08-28-2016 - TX)


United States of America v. Brent Justice
Houston, TX - Houston Man Sent to Federal Prison for Producing and Distributing Animal Crush Videos

The Houston man convicted of creating and distributing videos depicting the torture and killing of puppies, chickens and kittens has been ordered to federal prison. Brent Justice, 55, was found guilty on three counts of producing and one count of distributing what is referred to as "animal ... More...

$0 (08-21-2016 - TX)


United States of America v. Clinton Walker
Houston, TX - Local Man Admits to Counterfeiting $100 Bills

A 34-year-old Houston man was convicted for his role in a conspiracy to distribute counterfeit $100 bills.

Clinton Walker, 34, of Houston, participated in the scheme between January and March 2016. He admitted he agreed and conspired with others to bring counterfeit U.S. Federal Reserve Notes from Nigeria to the U.S. to... More...

$0 (08-21-2016 - TX)


United States of America v. William Ervin Taylor
Waco, TX - Bellmead Man Sentenced to Federal Prison for Distribution of Child Pornography


William Ervin Taylor, age 28, of Bellmead, TX, was sentenced to 210 months in federal prison for distributing child pornography.

During the sentencing hearing, United States District Judge Walter S. Smith, Jr., also ordered that Taylor pay $10,000 restitution and be placed on supervised... More...

$0 (08-21-2016 - TX)


United States of America v. Chester Brown, a/k/a "Baldy"
Dallas, TX - Cocaine Trafficker Sentenced to 262 Months in Federal Prison

Chester Brown, a/k/a "Baldy," 41, was sentenced to serve a total of 262 months in federal prison on drug conspiracy convictions.

Brown pleaded guilty in February 2016 to one count of conspiracy to distribute cocaine and one count of conspiracy to distribute cocaine base (crack cocaine). Judge Fitzwater sen... More...

$0 (08-20-2016 - TX)


United States of America v. Chad Calhoun
Tyler, TX - Former Baptist Church Pastor Sentenced for Child Exploitation Violations

A 33-year-old former preacher at the Lake Highlands Baptist Church in Sulphur Springs, Texas was sentenced for child exploitation offenses in the Eastern District of Texas.

Chad Calhoun, of Longview, Texas, was convicted by a federal jury on Dec. 10, 2015 for receiving and possessing child pornog... More...

$0 (08-07-2016 - TX)


United States of America v. Darryn Webb
Dallas, TX - Irving, Texas, Man Sentenced to 180 Months in Federal Prison for Producing Child Pornography

Darryn Webb, 20, of Irving, Texas, was sentenced by U.S. District Judge Sidney A. Fitzwater to 180 months in federal prison, following his guilty plea in February 2016 to an indictment charging one count of production of child pornography.

Webb has been in custody since late ... More...

$0 (08-07-2016 - TX)


United States of America v. Cleto Tarin
Fort Worth, TX - Lead Defendant in Methamphetamine Distribution Conspiracy Sentenced to 35 Years in Federal Prison

Cleto Tarin, 53, most recently of the Dallas-Fort Worth area, was sentenced by U.S. District Judge John McBryde to 420 months in federal prison, following his conviction at trial earlier this year on one count of conspiracy to possess with intent to distribute 50 grams or mor... More...

$0 (08-07-2016 - TX)


United States of America v. Muhammad Faridi
Dallas, TX - McAllen Medical Clinic Operator Pleads Guilty in Pill Mill Case

Muhammad Faridi, 40, the former owner of the McAllen Medical Clinic pleaded guilty to a conspiracy charge stemming from his involvement in a "pill mill" operation.

Specifically, Faridi pleaded guilty to a superseding information charging one count of conspiracy to launder monetary instruments. He faces ... More...

$0 (08-07-2016 - TX)