New Mexico Common Law Law
Abraham Aleiandro Gonzalez-Alarcon v. Adrian P. Macias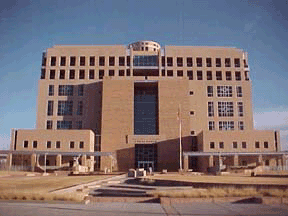 District of New Mexico Federal Courthouse - Albuquerque, New Mexico
Abraham Gonzalez-Alarcon filed a habeas petition under 28 U.S.C. § 2241
alleging specific facts which, if proven, would demonstrate that he is a United States
citizen. He seeks release from custody from Immigration and Customs Enforcement
("ICE") following ICE's reinstatement of a prior order of removal on that basis.
Dismissing Gonzalez-Alarcon's petition, the district court concl... More...

$0 (03-20-2018 - NM)


STATE OF NEW MEXICO v. NOE TORRES
In the early hours of September 15, 2005, nine shots were fired through a
3 bedroom window of an apartment in Clovis, killing ten-year-old Carlos Perez. Carlos
4 had been sleeping in the bedroom he shared with his older brother, the intended
5 victim, seventeen-year-old Ruben Perez.
6 {4} That night there were two distinct groups of actors involved in the shooting:
7 one group... More...

$0 (03-17-2018 - NM)


STATE OF NEW MEXICO v. JUAN GALINDO
Sex Offender
Deputies from the Bernalillo County Sheriff's Department were dispatched to
16 Defendant's home at approximately 3:50 a.m. in response to a call for assistance
17 about an infant who was "choking on milk." When the deputies arrived, they were
18 directed to Defendant's bedroom, where they found Baby wrapped tightly in a blanket
19 that was saturated with blood near her pelvic area.... More...

$0 (03-17-2018 - NM)


Anderson Living Trust v. Energen Resources Corporation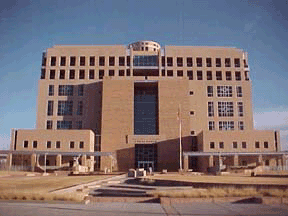 District of New Mexico Federal Courthouse - Albuquerque, New Mexico
Fossil fuels are the decomposed remains of pre-historic flora (coal) and fauna (oil
and gas). They have driven the world's economy (particularly that of the United States)
for over a century. Discovering marketable deposits, extracting them from the ground,
refining them, and delivering them to consumers in useful form is big business, on one
hand fraught with risk and on the other... More...

$0 (01-10-2018 - NM)


STATE OF NEW MEXICO v. GAVINO LUNA
COURT OF APPEALS OF THE STATE OF NEW MEXICO
Defendant's convictions stem from events that occurred the afternoon of May
16 3, 2013, when Defendant was looking after J.C. (Child), a nine-year-old boy, and
17 Child's twelve-year-old sister because Child's mother was hospitalized. Defendant
18 lived with Child's grandmother. According to Child, Defendant showed Child "ugly"
19 movies that showed photographs of women "showing th... More...

$0 (01-09-2018 - NM)


STATE OF NEW MEXICO v. JOSHUA MAESTAS
New Mexico Supreme Court
Following the altercation with Defendant, Barela received treatment for a
10 concussion at Presbyterian Medical Center and her doctor reported a domestic
11 incident to the police. While at the hospital, Deputy Metzgar of the Bernalillo County
12 Sheriff's Department recorded his interview with Barela, who alleged that on
13 December 2, 2009, Defendant had physically abused her a... More...

$0 (01-09-2018 - NM)


STATE OF NEW MEXICO v. JENNIFER MARTINEZ
New Mexico Supreme Court
Bloomfield Police Sergeant George Rascon pulled over Defendant Jennifer
8 Martinez for failing to stop at a stop sign and, as a result, the police obtained evidence
9 that led to Defendant's arrest and conviction for driving while intoxicated. In a
10 motion to suppress evidence, Defendant argued that the video from the officer's on
11 board camera, or "dash-cam," demonstrated tha... More...

$0 (01-07-2018 - NM)


Fundamental Administrative Services, LLC v. Seth T. Cohen
Tenth Circuit Court of Appeals Courthouse - Denver, Colorado
Fundamental Administrative Services, LLC, and Fundamental Clinical Consulting,
LLC (collectively, "Fundamental"), appeal from a district court order that dismissed their
complaint to compel arbitration. Exercising jurisdiction under 28 U.S.C. § 1291, we
affirm.
2
BACKGROUND
In January 2014, Tessie Hammann was admitted to the Casa Arena Blanca
Nursing Center in New Mexic... More...

$0 (10-03-2017 - NM)


Quentin Scott v. City of Albuquerque
Tenth Circuit Court of Appeals Courthouse - Denver, Colorado
A New Mexico statute makes it illegal to "willfully interfere with the
educational process" at a public school. N.M. STAT. ANN. § 30-20-13(D). In
2009, an Albuquerque Police Officer assigned to a middle school as a School
Resource Officer ("SRO") relied on that statute to arrest a thirteen-year-old for
skipping class. The main question before us is whether qualified immunity
* ... More...

$0 (10-05-2017 - NM)


Arsenio Cordova v. Jill Cline, et al.
This dispute comes before the Court in relation to a malicious abuse of process
4 claim made by Taos school board member Arsenio Cordova (Cordova) against
5 eighteen members of an unincorporated citizens' association (collectively,
6 Petitioners) following their efforts to remove Cordova from office under the Local
7 School Board Member Recall Act (Recall Act), NMSA 1978, §§ 22-7-1... More...

$0 (05-26-2017 - NM)


STATE OF NEW MEXICO v. ZACHERY E. LINDSEY
In October 2013 Defendant pled no contest to residential burglary, a third
18 degree felony, and larceny, a fourth-degree felony, offenses committed in November
19 2012 when Defendant was nineteen years old. For those offenses, Defendant received
2
1 a conditional discharge, contingent upon his successful completion of five years'
2 probation and repayment of up to $1,417 in r... More...

$0 (04-05-2017 - NM)


United States of America v. Bustamante-Conchas
We granted en banc review in this case because it involves a clear failure of
the trial court to ask the defendant if he had anything to say on his behalf before
imposing sentence—a failure to personally address the defendant and offer an
opportunity to allocute. Because our jurisprudence has been somewhat contradictory,
we also chose to grant en banc rehearing in order to refine t... More...

$0 (03-03-2017 - NM)


United States of America v. Enrique Chavarria
Albuquerque, NM - Prior Felon from Roswell Pleads Guilty to Unlawful Possession of a Firearm

Enrique Chavarria, 33, of Roswell, N.M., pled guilty today in federal court in Las Cruces, N.M., to violating the federal firearms laws by unlawfully possessing a firearm and ammunition. The guilty plea was entered without the benefit of a plea agreement.

Chavarria was arrested on July 2... More...

$0 (09-16-2016 - NM)


Noice v. BNSF Ry. Co.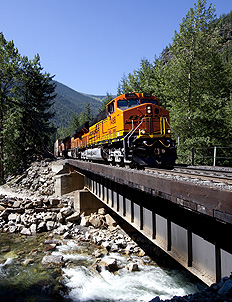 In January of 2009, Noice was conducting a BNSF train traveling from Clovis
4 to Belen. The train was pulled by four locomotives. At some point around 6:00 p.m.,
5 Noice ceded operation of the train to his assistant, John Royal. Noice exited the lead
6 locomotive and proceeded rearwards. Before leaving the lead locomotive, however,
7 Noice instructed Royal to "start pulling o... More...

$0 (08-24-2016 - NM)


STATE OF NEW MEXICO v . TRUETT THOMAS
On June 3, 2010, Guadalupe Ashford's body was found partially hidden behind
16 a trash can at the edge of a small parking lot. Drag marks and blood spatter indicated
17 that Ashford had initially been assaulted in the lot and then dragged a short distance
18 to its edge where her body was found. The drag marks were contained within the span
19 of one parking space and extended less... More...

$0 (06-22-2016 - NM)


STATE OF NEW MEXICO v. 8ROBERT GEORGE TUFTS
Defendant Robert Tufts, a male in his late thirties, filmed himself masturbating,
4 saved the electronic image on a secure digital (SD) memory card, inserted the card
5 into a cell phone, handed the cell phone to a fifteen-year-old girl (Child) with whom
6 he had developed an intimate but non-sexual relationship, and told her there was a
7 surprise on the phone for her. Defendant ... More...

$0 (06-02-2016 - NM)


Ramirez v. New Mexico Children, Youth and Families Department
Congress enacted USERRA to encourage noncareer military service, to
7 minimize disruptions in the lives and communities of those who serve in the
8 uniformed services, and "to prohibit discrimination against persons because of their
9 service in the uniformed services." 38 U.S.C. § 4301(a)(1)-(3). Congress created
10 USERRA pursuant to its War Powers set forth in Article I, Section... More...

$0 (04-16-2016 - NM)


STATE OF NEW MEXICO v. MARIO CARMONA
In 2003, nine-year-old P.W. told her mother that Defendant (whom P.W.'s
8 mother had invited to stay overnight at her house as a guest) entered P.W.'s bedroom
9 at night and licked her vagina and anus. P.W.'s mother called the police, who took
10 P.W. and her mother to St. Joseph's Hospital (now known as the Women's hospital)
11 to be examined. P.W. was examined by Lydia Vandiver ... More...

$0 (03-18-2016 - NM)


HEATHER SPURLOCK; SOPHIA CARRASCO; NINA CARRERA v. ANTHONY TOWNES, BARBARA WAGNER, CORRECTIONS CORPORATION OF AMERICA
Plaintiffs Heather Spurlock, Sophia Carrasco, and Nina Carrera are former
13 inmates of the Camino Nuevo Correctional Center, a prison housing female offenders,
14 directed by Third-Party Defendant Warden Barbara Wagner and privately operated
15 by Third-Party Defendant Corrections Corporation of America (CCA). While
16 incarcerated, Plaintiffs were sexually assaulted by Defendant... More...

$0 (03-14-2016 - NM)


STATE OF NEW MEXICO v. ANTHONY HOLT
Anthony Holt had partially removed a window screen from a residential
4 dwelling when he was detected by the homeowner and fled. In the process of
5 removing the screen, he placed his fingers behind the screen and inside the outer
6 boundary of the home. Holt was subsequently arrested and charged with breaking and
7 entering, in violation of NMSA 1978, Section 30-14-8 (1981). An "u... More...

$0 (02-26-2016 - NM)


STATE OF NEW MEXICO v. 8NORMAN BENALLY
In this case, we hold that when law enforcement officers seized, impounded,
4 and sealed a vehicle, under NMSA 1978, Section 31-27-5(A) (2002, amended 2015),
5 they "ma[de] a seizure" of the currency that the vehicle contained. On June 23, 2011,
6 Gallup police officers seized a vehicle. On June 29, they executed a warrant to search
7 the vehicle and discovered $1295 in currency. ... More...

$0 (02-26-2016 - NM)


Safeway, Inc. v. Rooter 2000 Plumbing and Drain SSS
This appeal arises out of a cross-claim for contractual and traditional
4 indemnification. The complaint alleged that Plaintiffs, Briana Fierro and Jason Fierro,
5 suffered injuries when a baby changing table collapsed in a Safeway store, and that
6 the collapse was the result of negligence on the part of Safeway, Inc. (Safeway) and
7 Rooter 2000 Plumbing and Drain SSS (Rooter). T... More...

$0 (02-18-2016 - NM)


STATE OF NEW MEXICO v. DORALL SMITH
Defendant Dorall Smith appeals his convictions for first-degree murder,
4 contrary to NMSA 1978, Section 30-2-1(A)(1) (1994), and criminal damage to
5 property, contrary to NMSA 1978, Section 30-15-1 (1963). Defendant challenges his
6 convictions on ten grounds, arguing that: (1) there was insufficient evidence of
7 deliberate intent to support a conviction for first-degree murder... More...

$0 (02-15-2016 - NM)


STATE OF NEW MEXICO v. ARTHUR J. MESTAS
On October 1, 2012, Edward Fisher was working as a desk clerk and night
10 monitor at the Motel 6 in Roswell. Mr. Fisher's desk was behind a chest-high counter
11 that separated his office from a lobby open to motel guests and the public. Next to the
12 counter was a locked door that allowed Mr. Fisher and other motel employees to enter
13 and return from the lobby area. A mechani... More...

$0 (02-13-2016 - NM)


State Of New Mexico v. Erwin
Defendant was convicted of three counts of criminal sexual contact with a
5 minor—one a second degree felony and the others third degree felonies. The child
6 was thirteen years of age at the time of the incidents, which occurred between July
7 12, 2011 and December 30, 2011. Defendant had been the boyfriend of the child's
8 mother. Defendant had moved into the home with the mothe... More...

$0 (01-23-2016 - NM)


State Of New Mexico v. Vargas
Defendant Michael Vargas, Sr. appeals his convictions on each of twenty-four
4 counts of intentional child abuse by torture, contrary to NMSA 1978, Section 30-6
5 1(D)(2) (2009). Defendant raises numerous issues on appeal, including (1) violations
6 of his rights to due process and to be free from double jeopardy, (2) the insufficiency
7 of the evidence to support his convictions, ... More...

$0 (01-23-2016 - NM)


United States v. Ulibarri
The Court takes its facts from: (i) the PSR; (ii) the Sealed Response to Defendant Kenneth Ulibarri's Amended Objections to PSR [and] Sentencing Memorandum at 2, filed May 8, 2015 (Doc. 902)("Response"); and (iii) the Indictment, filed December 12, 2012 (Doc. 2)("Indictment").4 In June, 2011, the Federal Bureau of Investigation ("FBI") initiated an investigation codenamed Operation Rain Check into... More...

$0 (01-03-2016 - NM)


United States v. Rodella
THIS MATTER comes before the Court on the Motion for Release Pending Appeal, filed February 6, 2015 (Doc. 195)("Motion"). The primary issues are: (i) whether Defendant Thomas R. Rodella has presented a substantial question that, if answered in his favor, would likely result in a new trial; and (ii) whether Rodella has shown exceptional circumstances, which are required for a violent offender to be... More...

$0 (01-03-2016 - NM)


United States v. Lente
Following a drunk-driving crash on the Isleta Pueblo in New Mexico, in which three people were killed and another severely injured, Lente pled guilty to three counts of involuntary manslaughter and one count of assault resulting in serious bodily injury. According to the pre-sentence investigation report ("PSR"), her advisory Guidelines range was 46 to 57 months' imprisonment. However, the distric... More...

$0 (01-02-2016 - NM)


State Of New Mexico v. Paananen
Surveillance cameras at Sportsman's Warehouse in Albuquerque caught Defendant Ernest Paananen placing two flashlights under his jacket and then leaving the store without paying. Moments later, the store's loss prevention team apprehended Defendant and returned him to the store. The loss prevention team placed Defendant in a back room, frisked him, and called the police. During the frisk, a loss pr... More...

$0 (12-29-2015 - NM)


State Of New Mexico v. Davis
Over a period of time during 2005 and 2006, the New Mexico State Police received several reports that residents were growing marijuana plants throughout rural areas of Taos County, New Mexico. The informants, however, were unable or unwilling to provide the police with specific locations where marijuana was growing due to the remoteness of the area and fear of retaliation. In investigating the re... More...

$0 (12-29-2015 - NM)


Clark v. Mitchell
In this case we are once again called upon to interpret the 1988 amendments
4 to the New Mexico Constitution governing judicial selection. The question before the
5 Court is whether Article VI, Section 33 of the New Mexico Constitution prohibits a
6 district judge who loses a nonpartisan retention election from being appointed to fill
7 the resulting vacancy created by that judge's... More...

$0 (12-22-2015 - NM)


Moses v. Skandera
Intervenors' motion for rehearing is denied. However, our prior opinion filed
4 on November 12, 2015 is withdrawn and the following is substituted in its place.
5 {2} Since the adoption of the New Mexico Constitution on January 21, 1911, New
6 Mexico has had a constitutional responsibility to provide a free public education for
7 all children of school age. N.M. Const. art. XII,... More...

$0 (12-18-2015 - NM)


United States v. Johnson
THIS MATTER comes before the Court on the United States' Sentencing Memorandum and Motion for Upward Departure Pursuant to U.S.S.G. § 5K2.0, filed June 4, 2015 (Doc. 21)("Motion"). The Court held a sentencing hearing on June 26, 2015. The primary issues are: (i) whether upward departure is permitted under U.S.S.G. § 5K2.1 or U.S.S.G. § 5K2.21; (ii) whether an upward departure is appropriate where ... More...

$0 (12-15-2015 - NM)


United States v. Rodella
The Court takes its facts from the Revised Presentence Investigation Report, disclosed December 3, 2014, revised January 15, 2015 ("PSR"), that the United States Probation Office ("USPO") prepared. On March 11, 2014, Michael Tafoya pulled out a driveway onto the road, while a green jeep was traveling down the same road. See PSR ¶ 7, at 5. Rodella, Jr., who was driving the jeep, began flashing the ... More...

$0 (12-13-2015 - NM)


United States v. Rodella
The Court takes its facts from the Revised Presentence Investigation Report, disclosed December 3, 2014, revised January 15, 2015 ("PSR"), that the United States Probation Office ("USPO") prepared. On March 11, 2014, Michael Tafoya pulled out a driveway onto the road, while a green jeep was traveling down the same road. See PSR ¶ 7, at 5. Rodella, Jr., who was driving the jeep, began flashing the... More...

$0 (12-02-2015 - NM)


United States v. Gonzalez
THIS MATTER comes before the Court on the Motion to Suppress, filed August 7, 2014 (Doc. 675)("Motion"). The Court held evidentiary hearings on the Motion on January 22, 2015, January 28, 2015, and January 30, 2015. The primary issues are: (i) whether the United States Drug Enforcement Agency's investigation of the Homero Varela Drug-Trafficking Organization ("Varela DTO") gave Luis Almonte and Ma... More...

$0 (12-02-2015 - NM)


Ruth E. Dills v. New Mexico Heart Institute
Plaintiff Ruth E. Dills had a history of tachybrady syndrome for which she
11 received a pacemaker, with implanted leads, in 1996. She received a new pacemaker,
12 manufactured by Medtronics, in 2006. Plaintiff went to the emergency department of
13 the Heart Hospital in Albuquerque, New Mexico on February 10, 2009 with a
14 fractured lead placement. The following day, she met wit... More...

$0 (11-28-2015 - NM)


State Of New Mexico v. Paananen
Surveillance cameras at Sportsman's Warehouse in Albuquerque caught Defendant Ernest Paananen placing two flashlights under his jacket and then leaving the store without paying. Moments later, the store's loss prevention team apprehended Defendant and returned him to the store. The loss prevention team placed Defendant in a back room, frisked him, and called the police. During the frisk, a loss p... More...

$0 (11-19-2015 - NM)


Moses v. Skandera
Since the adoption of the New Mexico Constitution on January 21, 1911, New
4 Mexico has had a constitutional responsibility to provide a free public education for
5 all children of school age. N.M. Const. art. XII, § 1. However, "no part of the
6 proceeds arising from the sale or disposal of any lands granted to the state by
7 congress, or any other funds appropriated, levied or ... More...

$0 (11-16-2015 - NM)