New Jersey Internal Revenue Law
STATE OF NEW JERSEY v. SAINT H. MERILAN a/k/a, SAINT HILAIRE MERILAN, SAINT H. MERIALN, SAINT MERILAN, JASON WILLIAMS
The State presented the following evidence at trial.
Defendant, having spent the day with his daughter, waited for
Janet,1 the child's mother, to return home from work. As the child
and defendant sat in his car, Janet, her infant son, her partner,
and his sister pulled up and parked facing defendant's car, parked
in front of her apartment. The partner approached defenda... More...

$0 (04-24-2017 - NJ)


STATE OF NEW JERSEY v. MIASHARI FOX
Defendant was in her apartment on March 27, 2008 with at
least two other people when her aunt, K.F., and defendant's
stepfather, A.W., came over. Defendant was upset with them because
she suspected they were involved in some manner when the Division
of Child Protection and Permanency previously removed defendant's
three children from her custody.
Defendant and K.F.... More...

$0 (04-15-2017 - NJ)


STATE OF NEW JERSEY v. KASSEY BENJAMIN
We must determine whether a defendant seeking a waiver of
the mandatory minimum sentence under the Graves Act is entitled
to discovery of the prosecutor's files from cases in which other
defendants were granted waivers of the mandatory minimum
penalty.
The Graves Act prescribes a minimum term of incarceration
for certain firearm-related offenses. For some first-time ... More...

$0 (04-15-2017 - NJ)


STATE OF NEW JERSEY v. NAADIR I. MUHAMMAD, a/k/a CLAYTON JONES
Defendant was charged by an Atlantic County grand jury with
first-degree possession of ten grams or more of a controlled
dangerous substance (CDS) with intent to distribute, N.J.S.A.
2C:35-5(a)(1) and N.J.S.A. 2C:35-5(b)(6) (count one); second
degree conspiracy to possess ten grams or more of a CDS with intent
to distribute, N.J.S.A. 2C:5-2, N.J.S.A. 2C:35-5(a), and N.J.S.A... More...

$0 (04-09-2017 - NJ)


STATE OF NEW JERSEY v. KASSEY BENJAMIN
We must determine whether a defendant seeking a waiver of
the mandatory minimum sentence under the Graves Act is entitled
to discovery of the prosecutor's files from cases in which other
defendants were granted waivers of the mandatory minimum
penalty.
The Graves Act prescribes a minimum term of incarceration
for certain firearm-related offenses. For some first-time ... More...

$0 (04-09-2017 - NJ)


KANSAS CITY POWER & LIGHT CO. v. THE UNITED STATES
Plaintiff is an electrical utility company headquartered in Kansas City, Missouri. Compl. ¶ 1. It provides electrical services to both residential and commercial customers in Missouri and Kansas. Id. On or about August 19, 2005, the United States, acting through the General Services Administration ("GSA"), entered into a contract with plaintiff for the delivery of electrical utility services t... More...

$0 (03-28-2017 - NJ)


STATE OF NEW JERSEY v. DENIS A. CATANIA, a/k/a DENNIS CATANIA
MoreLaw Receptionist Services
Never Miss Another Call With MoreLaw's Receptionists Answering Your Calls

On December 21, 2011, an Atlantic County grand jury returned
an indictment1 charging defendant Den... More... $0 (03-27-2017 - NJ)


STATE OF NEW JERSEY v. GIUSEPPE TEDESCO
MoreLaw Receptionist Services
Never Miss Another Call With MoreLaw's Receptionists Answering Your Calls


Defendant Giuseppe Tedesco appeals from the judgment of
conviction entered after a jury found... More... $0 (03-08-2017 - NJ)


5907 Blvd., L.L.C. v. West NY Suites, L.L.C.
Defendant West NY Suites, L.L.C., appeals from the Law Division's judgment following a bench trial finding it liable on

Page 2

a breach of contract claim brought by plaintiff 5907 Boulevard, L.L.C, and awarding damages and attorney's fees. We affirm.

In summary form, the parties entered into a contract for the sale of an apartment building from plaintiff to defen... More...

$0 (07-19-2013 - NJ)


STATE OF NEW JERSEY VS. STEPHEN F. SCHARF
Defendant purchased a $300,000 life insurance policy and
$200,000 accidental death benefit insuring Scharf's life on May
23, 1991. He was the primary beneficiary; the parties' son,
Jonathan, ten years old at the time of the murder, was the
contingent beneficiary. Scharf's therapist, Patricia Teague, who
had been treating Scharf for depression since July 1990, testified <... More...

$0 (01-27-2017 - NJ)


STATE OF NEW JERSEY v. DESHAUN P. WILSON
We are called upon to determine whether the admission into
evidence of a map, prepared and adopted by a governmental entity
pursuant to N.J.S.A. 2C:35-7.1(e), violates the Confrontation
Clause of the Sixth Amendment to the United States Constitution
and the analogous New Jersey constitutional provision, which
guarantee an accused "the right . . . to be confronted with the ... More...

$0 (01-25-2017 - NJ)


STATE OF NEW JERSEY v. J.M.S.
Prior to trial, the court conducted a hearing pursuant to
State v. Michaels, 136 N.J. 299 (1994), to exclude Zelda's
recorded statements to a Massachusetts social services worker
and a Salem County, New Jersey prosecutor's office investigator.
The court also held a pre-trial Rule 104(a) hearing on the
admissibility of statements by Zelda to her mother, A.D., and to
h... More...

$0 (01-03-2017 - NJ)


STATE OF NEW JERSEY v. JOSE L. ORTIZ
The evidence presented at trial showed that defendant and
M.P. had lived together in Connecticut. In 2010, M.P. relocated
to New Jersey with her three children following an incident with
defendant at her Connecticut home.
During the evening of March 5, 2012, M.P. was in her
apartment in Woodbury when she noticed someone at the front
door. She approached the door, whi... More...

$0 (12-17-2016 - NJ)


STATE OF NEW JERSEY v. MATTHEW J. RAMOS,
Defendant Matthew J. Ramos appeals from the June 16, 2015 Law
Division order, which denied his petition for post-conviction
relief (PCR) without an evidentiary hearing. We affirm.
We derive the following facts from the record. A grand jury
indicted defendant for first-degree murder (of Denise Leonard),
N.J.S.A. 2C:11-3(a)(1) and (2) (count one); first-degree attempt More...

$0 (12-05-2016 - NJ)


STATE OF NEW JERSEY v. JUNE GORTHY (a/k/a JUNE GOVERNALE)
When a criminal defendant is found competent to stand trial
under N.J.S.A. 2C:4-4, he or she has the autonomy to make
strategic decisions at trial, with the advice of counsel. Among
2
those decisions is the choice whether or not to assert the
insanity defense, which absolves a defendant of criminal
responsibility for his or her conduct, if at the time of such
c... More...

$0 (09-29-2016 - NJ)


STATE OF NEW JERSEY v. JABRIL A. MITCHELL
We discern the following history from the record. On April
26, 2008, defendant was approached by two Atlantic City police
officers. Defendant took out a gun, pointed it at one of the
officers, and pulled the trigger. The weapon misfired. He then
fled the scene. During the course of his flight from police,
defendant brandished his gun at another officer who was sitting... More...

$0 (09-21-2016 - NJ)


Ramon Cuevas v. Wentworth Group
Wentworth is a property-management company, and the
Wentworth Group is the parent entity. Michael Mendillo was the
president and chief executive officer of Wentworth and the owner
of the Wentworth Group. In May 2005, Mendillo hired Ramon to
serve as one of Wentworth's regional vice presidents -- the only
one of Hispanic descent. In that role, Ramon managed high-rise More...

$0 (09-21-2016 - NJ)


Securities and Exchange Commission v. Marrien Neilson and BOK, N.A.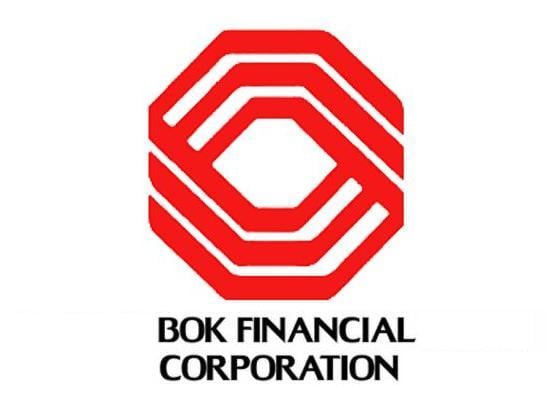 New York, NY - BOK Financial, Senior Executive Charged With Turning Blind Eye to Investment Scheme

The Securities and Exchange Commission today announced that a subsidiary of Oklahoma-based BOK Financial Corporation has agreed to pay more than $1.6 million to settle charges that it concealed numerous problems and red flags from investors in municipal bond offerings to purchase and renova... More...

$1600000 (09-15-2016 - NJ)


STATE OF NEW JERSEY VS. NOAH MOSLEY
Defendant Noah Mosley appeals from the Law Division's five
year sentence imposed on January 15, 2015, following his guilty
plea for violation of probation (VOP). Defendant challenges the
September 7, 2016
A-3212-14T4 2
trial court's acceptance of hearsay as proof of VOP. He also
seeks new sentencing due to the court's denial of his request
for an adjournment to ... More...

$0 (09-07-2016 - NJ)


STATE OF NEW JERSEY VS. JAMAR COCKREN
We adopt the essential facts from our previous unpublished
decision remanding defendant's PCR petition for an evidentiary
hearing:
The record reveals that, on January 10, 2006, a grand jury issued an indictment charging defendant with third-degree possession of a controlled dangerous substance (CDS), N.J.S.A. 2C:35-10(a)(1); third-degree possession with intent to distribute, N.J.S.A... More...

$0 (08-16-2016 - NJ)


Salvatore Puglia v. Elk Pipeline, Inc.
New Jersey has a significant body of statutory and
decisional law protecting employee rights -- protections that
exist whether the employee is a union member or not. Among
those are wage and hour and whistleblower protections. Facts
that can give rise to a violation of those state-law protections
can often (for union workers) also give rise to a claim based on
a col... More...

$0 (08-16-2016 - NJ)


STATE OF NEW JERSEY VS. JOSEPH G. GELLENE
The record discloses the following facts and procedural
history. The prosecutor called the victim, D.H., and several
other witnesses to testify in its case. Defendant did not
present any witnesses and he did not testify on his own behalf.
In 2006, defendant was a tennis instructor at the Murray
Hill Health and Racquet Club (MHHRC). He taught group tennis
classes f... More...

$0 (07-27-2016 - NJ)


United States of America v. David Samson
Newark, NJ - Former New Jersey Attorney General And Chairman Of The Port Authority Board Of Commissioners Pleads Guilty To Bribery

Former New Jersey Transportation Commissioner Also Charged in Bribery Scheme

United Continental Holdings Inc. Agrees to Reforms, Will Pay $2.25 Million Penalty

David Samson, the former chairman of the Board of Commissioners of the Port Autho... More...

$0 (07-15-2016 - NJ)


STATE OF NEW JERSEY VS. MARCUS A. BOONE
Police Officer Carmine Giannetta of the Elizabeth Police
Department was the only witness who testified at the suppression
hearing. Giannetta reported that, on January 11, 2012,
Detective Torres, also of the Elizabeth Police Department, was
stopped by a person on the street who reported that an African
American man in a puffy jacket was in possession of a handgun in
... More...

$0 (07-15-2016 - NJ)


STATE OF NEW JERSEY VS. DORIAN SMITH
On September 25, 2014, Detective Peters of the East Orange
Police Department received reliable information from a
confidential informant (CI). The CI previously provided
reliable information to Peters that resulted in the arrests and
convictions of numerous narcotic violators. The CI informed
Peters that a black male named Dorian was selling marijuana out
of an apar... More...

$0 (07-06-2016 - NJ)


I.M.O. the Application for the Forfeiture of Personal Weapons & Firearms Identification Card Belonging to F.M.
In 2010, respondent F.M.'s personal firearm and firearms
purchaser identification card (identification card) were seized
pursuant to the Prevention of Domestic Violence Act of 1991,
N.J.S.A. 2C:25-17 to -35 (Domestic Violence Act).2 Both items
1 The statute on possession and licensing of firearms, N.J.S.A. 2C:58-3, ref... More...

$0 (07-06-2016 - NJ)


STATE OF NEW MEXICO v. ERIC MARQUEZ
In this case we again address whether shooting at or from a motor vehicle can
4 serve as a predicate for felony murder. We recognize that the collateral-felony rule
5 has generated confusion and hope to clarify its application in this opinion. Following
6 trial, the jury found Defendant Eric Marquez guilty of first-degree felony murder
7 contrary to NMSA 1978, Section 30-2-1(A)(2... More...

$0 (06-30-2016 - NJ)


STATE OF NEW JERSEY v. LIXANDRA HERNANDEZ and JOSE G. SANCHEZ
New Jersey provides a broad range of discovery to an
accused in a criminal case under Rule 3:13-3. This open-file
approach is intended to ensure fair and just trials. Here, the
issue is not whether defendants have a right to discovery of the
prosecutor's file in their case, but whether they have a right
to discovery of the files in unrelated cases involving the same
... More...

$0 (06-29-2016 - NJ)


STATE OF NEW JERSEY VS. J.C.
Defendant J.C. was convicted by a jury of first-degree
aggravated sexual assault, N.J.S.A. 2C:14-2(a)(1), two counts of
second-degree sexual assault, N.J.S.A. 2C:14-2(b), and three
counts of second-degree endangering the welfare of a child,
N.J.S.A. 2C:24-4(a). The charges stem from defendant's
admission, during a telephone call with his daughter, A.C., that
he had s... More...

$0 (06-10-2016 - NJ)


STATE OF NEW JERSEY VS. ERIC NA-EEM ROCK
In October 2007, defendant was indicted by a Monmouth
County Grand Jury, charging him with two counts of first-degree
armed robbery, N.J.S.A. 2C:15-1 (counts one and two); one count
of second-degree possession of a weapon for an unlawful purpose,
N.J.S.A. 2C:39-4(a) (count three); one count of third-degree
unlawful possession of a weapon, N.J.S.A. 2C:39-5(b) (count
fo... More...

$0 (06-02-2016 - NJ)


STATE OF NEW JERSEY VS. NELSON D. VILLANUEVA
On October 15, 2007, a Monmouth County Grand Jury indicted
defendant on three counts of first-degree aggravated
manslaughter, N.J.S.A. 2C:11-4(a)(1) (counts one, two and
three); three counts of second-degree vehicular homicide,
N.J.S.A. 2C:11-5(a) (counts four, five and six); one count of
second-degree aggravated assault, N.J.S.A. 2C:12-1(b)(1) (count
seven); one coun... More...

$0 (06-02-2016 - NJ)


STATE OF NEW JERSEY VS. QUAYSHAWN MACK
We briefly summarize the pertinent facts. On September 23,
2011, at 11:40 p.m., Jersey City Police Department (JCPD)
officers Michael Meade and Mark Hennessey responded to a "shots
fired" call in the area of Rutgers Avenue in the city. Meade and
Hennessey were monitoring the radio in high crime areas as part
of their assignment to the Violent Crimes Unit. Both officers More...

$0 (05-28-2016 - NJ)


STATE OF NEW JERSEY VS. PETER RALLIS
The warrant was issued on April 30, 2012, based upon an
affidavit presented by Detective James Powers of the Monmouth
County Prosecutor's Office's Narcotics Strike Force. Powers
described a four-month narcotics investigation of a target known
as "Pete," and later identified as defendant. With the
assistance of a confidential informant and an undercover
officer, Powe... More...

$0 (05-24-2016 - NJ)


STATE OF NEW JERSEY VS. ODELL M. ROY
In the early morning hours of March 14, 2012, two officers
from the Winslow Township Police Department responded to a
report of domestic violence at a residence in Sicklerville. The
victim advised she and her husband had argued, that he put his
hands around her neck and pushed her on the bed. The police
found defendant in the second-floor bedroom. He was on the
pho... More...

$0 (05-24-2016 - NJ)


State of New Jersey v. Richard Willis
In this appeal, we address the admission of other-crime
evidence, pursuant to N.J.R.E. 404(b), of an attempted sexual
assault that occurred three years before the sexual assault that
was the subject of defendant Richard Willis' trial. The State
contended, and the trial court held, that the evidence of the
earlier uncharged offense was relevant to defendant's intent to More...

$0 (05-14-2016 - NJ)


State of New Jersey v. James R. Denelsbeck
In this appeal, we consider whether a defendant is entitled
to a jury trial when facing a third or subsequent driving while
intoxicated (DWI) charge pursuant to N.J.S.A. 39:4-50. This
Court previously answered that question in the negative, over
twenty-five years ago, in State v. Hamm, 121 N.J. 109, 130
(1990), cert. denied, 499 U.S. 947, 111 S. Ct. 1413, 113 L. Ed.
... More...

$0 (05-14-2016 - NJ)


UNITED STATES OF AMERICA v. VICTOR LOPEZ a/k/a ALEX LOPEZ
Victor Lopez was convicted of possessing a firearm as a convicted felon, in violation of 18 U.S.C. § 922(g). The sole contested issue at trial was whether Lopez indeed possessed a gun. In this regard, the jury heard testimony from Lopez and from the arresting officers, Paul Martinez and Miguel Ramos. The jurors were faced with the decision of whether to believe the officers' testimony that they... More...

$0 (05-02-2016 - NJ)


GINAMARIE GOMES v. THE COUNTY OF MONMOUTH and CORRECT CARE SOLUTIONS, LLC
This appeal raises in part the novel issue of whether a
plaintiff, who was treated by a private medical provider under
contract to provide care to inmates at a county jail, must serve
that private entity with a tort claims notice before she can sue
the company for negligence. We hold that the Tort Claims Act
(the "TCA" or the "Act"), N.J.S.A. 59:1-1 to :14-4, does not More...

$0 (04-24-2016 - NJ)


STATE OF NEW JERSEY VS. TINA LUNNEY
The record reveals the following facts and procedural
history.
A. Suppression Hearing
According to Detective Robert Prachar of the Homicide
Squad, Essex County Prosecutor's Office (prosecutor's office),
he initially met defendant on July 23, 2009, at her home in
Fairfield, where Zoppi had been found dead that morning. Later
that day, defendant and her husban... More...

$0 (04-22-2016 - NJ)


STATE OF NEW JERSEY VS. SHANNON SIDOREK
Defendant Shannon M. Sidorek was charged by a Burlington
County grand jury in Indictment No. 13-04-0480 with: first
degree aggravated manslaughter, N.J.S.A. 2C:11-4a(1); second
degree vehicular homicide, N.J.S.A. 2C:11-5a; and third-degree
possession of a controlled dangerous substance, N.J.S.A. 2C:35
10a(1). State v. Sidorek, No. A-2877-13 (App. Div. Oct. 7,
2014) (sli... More...

$0 (04-16-2016 - NJ)