New Jersey Accountant Law
United States of America v. Shaun Greenwald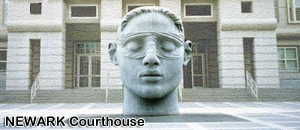 District of New Jersey Federal Courthouses
Newark, NJ - New York Accountant Pleads Guilty In Stock Manipulation Scheme That Netted Millions In Illicit Profits

A Cedarhurst, New York, man on February 20, 2018 admitted his role in a long-running market manipulation scheme that netted millions in illegal profits between 2014 and 2016.

Shaun Greenwald, 40, pleaded guilty before U.S. District Judge John Michael Vazquez to an i... More...

$0 (02-20-2018 - NJ)


STATE OF NEW JERSEY v. MICHAEL THOMPSON and TIFFANY TUCKER
On September 26, 2013, Thompson and Tucker (collectively
"defendants") were arrested and served with complaint-summonses
charging them with one count each of computer theft, contrary to
N.J.S.A. 2C:20-25(a), and conspiracy to commit computer theft,
contrary to N.J.S.A. 2C:5-2(a)(1) and N.J.S.A. 2C:20-25(a).
Defendants entered pleas of not guilty. On February 24, 2014, <... More...

$0 (03-28-2016 - NJ)


STATE OF NEW JERSEY v. MICHAEL THOMPSON and TIFFANY TUCKER
On September 26, 2013, Thompson and Tucker (collectively
"defendants") were arrested and served with complaint-summonses
charging them with one count each of computer theft, contrary to
N.J.S.A. 2C:20-25(a), and conspiracy to commit computer theft,
contrary to N.J.S.A. 2C:5-2(a)(1) and N.J.S.A. 2C:20-25(a).
Defendants entered pleas of not guilty. On February 24, 2014, <... More...

$0 (03-18-2016 - NJ)


STATE OF NEW JERSEY v. STEVEN J. KADIR
After the court denied defendant's motion for discovery,
the parties tried this case on several days before a judge and
jury. The State produced testimony from a Robbinsville Township
(the Township) Fire Department captain, the Township's former
director of fire (the Director), the payroll benefits
coordinator for the Township, the deputy chief of the Township's
Fire... More...

$0 (03-13-2016 - NJ)


Swarna Allam et al. v. Deepak Verma et al.
This appeal arises from the purchase of a wholesale
gasoline company. Plaintiffs Swarna Allam and Avighna Global
Traders, LLC (AGT) purchased one hundred percent of the shares
of Pioneer Enterprises, Inc., which were held by defendant
Deepak Verma.1 Plaintiffs asserted various tort and contract
claims against Verma, who responded with various counterclaims.
The mat... More...

$0 (02-14-2016 - NJ)


Donald J. Trump v. Timothy L. O'Brien, Time Warner Book Group, Inc. and Warner Books, Inc.
Donald Trump, the plaintiff in a suit for defamation, appeals from a Law Division order granting summary judgment to defendants, Timothy O'Brien, the author of TrumpNation, The Art of Being The Donald, and his publishers, Time Warner Book Group, Inc. and Warner Books, Inc.1 On appeal, Trump contends that he produced clear and convincing evidence of actual malice on the part of O'Brien and that iss... More...

$0 (09-13-2011 - NJ)


Cast Art Industries, L.L.C. v. KPMG, L.L.P.
This appeal presents significant issues regarding the interpretation of the Accountant Liability Act, N.J.S.A. 2A:53A- 25, which delineates the circumstances under which an accountant may be held liable for accounting malpractice to a party other than the accountant's client. The appeal also presents significant issues regarding the elements of a cause of action for accounting malpractice and the ... More...

$0 (08-27-2010 - NJ)


State of New Jersey v. Stevens Institute of Technology
The board of trustees of Stevens Institute of Technology have agreed to adopt sweeping corporate governance changes to settle a 16-count civil complaint filed by Attorney General Anne Milgram in September alleging that the Hoboken-based school, its president and its board chairman mismanaged Stevens' finances and endowment, and excessively compensated its president.

Stevens' president, ... More...

$0 (01-15-2010 - NJ)


NICHOLAS KALOGERAS v. 239 BROAD AVENUE, L.L.C.


Defendants 239 Broad Avenue, L.L.C. (Broad), 12 Brinkerhoff, L.L.C. (Brinkerhoff), Golden Eagle Diner, Inc. (Golden Eagle), and Golden G, Inc. (Golden G) appeal from a judgment entered by the Chancery Division on March 9, 2007. Plaintiff Nicholas Kalogeras and intervenors Myinho Hahn (Hahn) and Golden Eagle Management, L.L.C. (GEM) cross-appeal from the judgment. For the reasons that follo... More...

$0 (01-20-2009 - NJ)


Fiona Bayne v. Earl Johnson and Carolyn Johnson
Defendant Earl Johnson appeals from a judgment entered in the Family Part in favor of plaintiff Fiona Bayne for $384,000 in damages as palimony and from a separate award of $48,660 against both Earl and his wife, defendant Carolyn Johnson, representing a fifteen percent interest in real property located in North Bergen. Carolyn initially appealed the second portion of the judgment, but that appeal... More...

$0 (10-28-2008 - NJ)


Paul Miller v. Fortis Benefits Insurance Company and Resorts International Hotel
Appellant Paul Miller appeals the District Court's dismissal of his complaint under Federal Rule of Civil Procedure 12(b)(6). The focus of Miller's appeal is the accrual date of his cause of action to recover benefits under the Employee Retirement Income Security Act ("ERISA"). We must determine whether his cause of action accrued in 1987, when he first began receiving a miscalculated ben... More...

$0 (02-01-2007 - NJ)


RSB Laboratory Services, Inc. v. BSI, Corp., d/b/a/ Block Scientific, Inc. et al.
This is a breach of contract action instituted by plaintiff RSB Laboratory Services, Inc., against defendant BSI, Corporation (d/b/a Block Scientific, Inc., or Block Scientific Equipment Exchange, Inc.). A jury awarded plaintiff $254,763.55 in damages, including lost profits, attorneys' fees, costs and prejudgment interest.

Defendant appeals arguing that the Law Division erred when it ... More...

$0 (05-11-2004 - NJ)


Caption: E. Dickerson & Sons, Inc. et al v. Ernst & Young, LLP
We granted certification in this matter to consider for the first time L. 1995, c. 49, now codified at N.J.S.A. 2A:53A-25, which governs an accountant's liability to third parties for negligence. 178 N.J. 249 (2004). We affirm the decision of the Appellate Division substantially for the reasons stated in Judge Coburn's opinion, E. Dickerson & Son v. Ernst & Young, 361 N.J. Super. 362 (App. Div... More...

$0 (05-11-2004 - NJ)


H. Ralph Cripps, et al. v. Ben Di Gregorio, et al.
In this appeal we address the availability of counsel fees and costs under R. 4:58-3 in a multi-defendant, multi-count case in which plaintiff failed to accept separate offers of judgment conveyed by all defendants on the same date. We hold that Schettino v. Roizman Development, Inc., 158 N.J. 476 (1999), controls on the facts before us. We affirm summary judgment dismissing the counsel fee ap... More...

$0 (06-16-2003 - NJ)


Lexington National Insurance Corp. v. Ranger Ins. Co.
This matter comes on before this court on appeal from an order entered May 23, 2002, granting defendant Ranger Insurance Company's ("Ranger") motion under Fed. R. Civ. P. 12(b)(6) to dismiss this action for failure to state a claim on which relief may be granted. In view of the procedural posture of the case we set forth the facts as alleged by the plaintiff, Lexington National Insurance ... More...

$0 (04-18-2003 - NJ)


Lisa G. Ordukaya v. Paris H. Brown
Plaintiff Lisa G. Ordukaya appeals from orders of the Family Part: 1) denying her motion to modify a child support award arising from a negotiated property settlement entered into between plaintiff and defendant Paris H. Brown; and 2) denying her motion to set aside the property settlement agreement incorporated in the judgment of divorce. In both instances, the motion judge denied the respective ... More...

$0 (01-31-2003 - NJ)


Joseph Morris v. Esther Hirschkowitz
Automobile accident claim in which Joseph Morris, age 42, claimed that Esther Hirschkowitz, age 79, ran a red light at about 35 mph and hit the motorcycle that Morris was riding. Morris, an accountant, suffered multiple pelvic fractures, a broken arm, and broken ribs. He also had a ruptured bladder, a punctured lung, a fractured vertebra, and nerve damage in his foot. He underwent a number of s... More...

$1150000 (12-30-2002 - NJ)


Philip alampi v. Albert Russo
This is a professional malpractice action by a licensed public accountant brought against his former criminal defense attorney. The plaintiff claims his attorney's professional negligence caused him to plead guilty under oath to a federal misdemeanor charge: refusing to give information to the IRS in a tax investigation. We conclude that the plaintiff client cannot now seek in a civil action to re... More...

$0 (11-30-2001 - NJ)