Michigan Contract Law
United States of America v. Celia Washington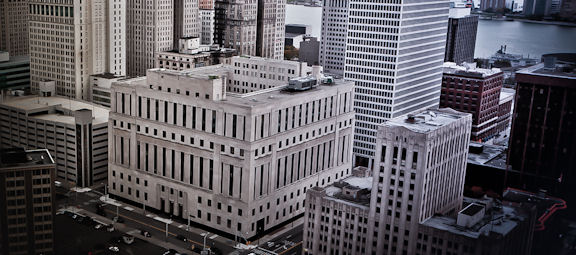 Eastern District of Michigan Federal Courthouse - Detroit, Michigan
Detroit, MI - Former Detroit Deputy Chief of Police and Legal Advisor Pleads Guilty to Bribery Conspiracy

A former Deputy Chief of Police for the Detroit Police Department, Celia Washington, 57, of Detroit, pleaded guilty on January 2, 2018 to conspiring with Gasper Fiore to commit bribery, in connection with the corruption of towing permits in Detroit.

While serving as a Deputy... More...

$0 (01-06-2018 - MI)


Elise Hilton v. Catherine Mish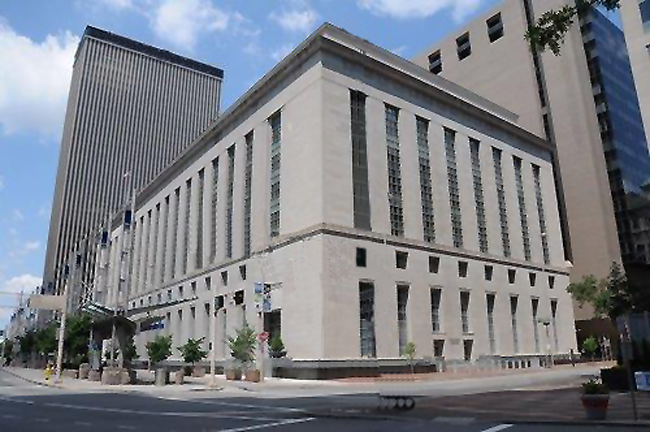 Sixth Circuit Court of Appeals for the Sixth Circuit
Elise and Ed Hilton, individually, and as next friends of their
developmentally-disabled daughter, EH (collectively, the "Hiltons"), appeal the district court's
dismissal of their complaint. They argue that the district court erred in three respects. They
allege that Catherine Mish, City Attorney for Grand Rapids, was acting under color of state law
when she sent two emails from he... More...

$0 (01-05-2018 - MI)


Rose Anwar v. DOW Chemical Company, Meglobal International PZE; Ramesh Ramachandran
Western District of Michigan Federal Courthouse - Grand Rapids, Michigan
Rose Anwar appeals the district court's dismissal of her claims and argues that the district court erred in granting a motion to dismiss for lack of personal jurisdiction and a motion for summary judgment to Defendants-Appellees MEG
International and The Dow Chemical Company ("Dow") respectively. Anwar also argues that
the district court erred in denying her request for additional discover... More...

$0 (11-30-2017 - MI)


United States v. Alejandro Serrano Domenech and William Serrano Domenech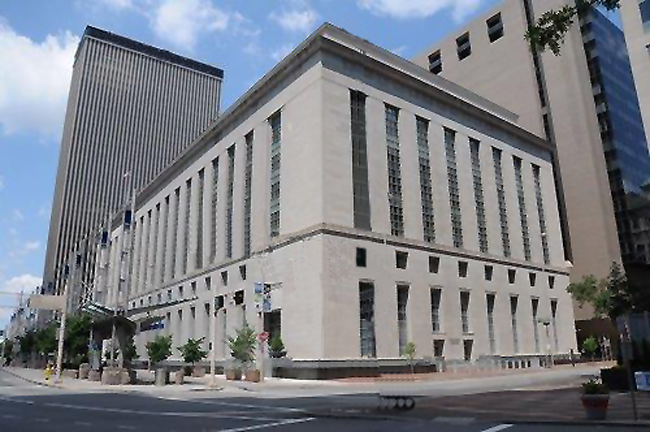 Sixth Circuit Court of Appeals Courthouse - Cincinnati, Ohio
Alejandro and William Domenech appeal their
convictions for multiple firearm and drug trafficking offenses, the inculpating evidence
1
Nos. 08-1220/1221 United States v. Domenech, et al. Page 2
for which came from a warrantless search of their motel room. Because the Domenech
brothers' legitimate expectation of privacy entitled them to suppression, we reverse.
I. Background... More...

$0 (10-07-2017 - MI)


Melissa Mays v. City of Flint, Michigan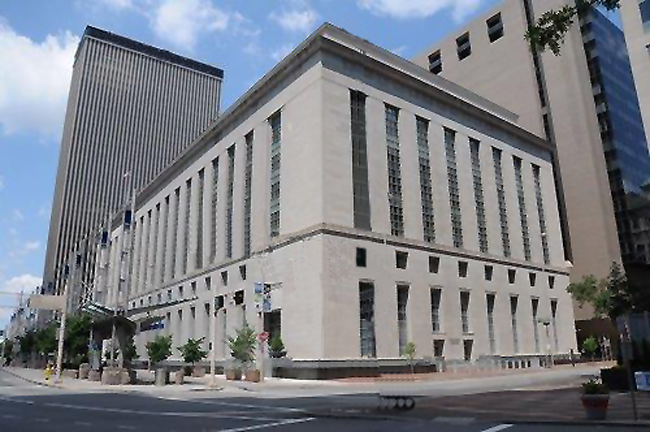 Sixth Circuit Court of Appeals Courthouse - Cincinnati, Ohio
This case arises out of the drinking-water
crisis in Flint, Michigan. The Plaintiffs are residents of the City of Flint who represent
themselves and seek to represent a class of similarly situated individuals. They allege that they
have been harmed since April 2014 by the toxic condition of the Flint water supply. The
Plaintiffs filed suit against several City and State officials i... More...

$0 (09-16-2017 - MI)


Shoshana Hebshi v. United States of America

1. On September 11, 2011, Plaintiff Shoshana Hebshi fl
ew on Frontier Airlines flight 623 from San Francisco, California, to Detro
it, Michigan. Upon landing, heavily armed agents forcibly removed Ms. Hebshi from the airplane; handcuffed, pat searched, and strip searched her; and locked her in a cell at Detroit Metropolitan Wayne County Airport before
interrogating her. Ms. ... More...

$40000 (04-21-2015 - MI)


Anthony Facione v. CHL Mortgage Trust 2006-J1
After a bank foreclosed on their house, Anthony and Erin
Facione filed a quiet-title and wrongful-foreclosure action, claiming irregularities in the
foreclosure proceedings. The district court dismissed their complaint, holding that the Faciones
had no legitimate grounds to challenge the foreclosure and had not pleaded the elements of a
quiet-title claim. We affirm.
On August 1... More...

$0 (10-13-2015 - MI)


James Calloway v. Caraco Pharmaceuticals Laboratories, Ltd.
Defendant Caraco Pharmaceutical Laboratories, Ltd. ("Caraco"),
appeals the district court's judgment in favor of the plaintiffs, former Caraco employees.
No. 14-2526 Calloway v. Caraco Page 2
Following a bench trial, the district court found that Caraco violated the Worker Adjustment and
Retraining Notification ("WARN") Act, 29 U.S.C. §§ 2101–2109, by failing to comply with the
... More...

$0 (08-26-2015 - MI)


James G. Woudenberg v. United States Depart of Agriculture
According to Department of Agriculture regulations promulgated under the federal Animal Welfare Act (with certain exceptions not applicable here), persons who are in the business of buying and selling dogs and cats may not obtain dogs or cats from an individual donor "who did not breed and raise them on his or her premises." 9 C.F.R. §§ 1.1 and 2.132(a). Another provision requires a dealer in su... More...

$0 (07-24-2015 - MI)


St. Clair Marine Salvage, Inc. v. Michael Bulgarelli
Defendant Michael Bulgarelli owns a
boat that ran aground in Lake St. Clair, necessitating the services of a salvage ship to
tug it free by towing it several feet. Plaintiff St. Clair Marine Salvage, Inc., alleges that the
agreed-upon price was approximately $9,000, while Bulgarelli insists he was quoted a price
range of $1,000–$1,200. The district court denied St. Clair Marine's m... More...

$0 (07-22-2015 - MI)


Kimberly Johnson v. Doodson Insurance Brokerage
This case is about whether an injured third party to a liability
insurance policy has a claim against an insurance broker for failure to procure the proper liability
insurance. Because of a mistake by defendant insurance broker, decedent Douglas Johnson's
fatal accident was not covered by a liability insurance policy obtained by an amusement
company. This case does not involve liab... More...

$0 (07-19-2015 - MI)


Ming Kuo Yang v. City of Wyoming, Michigan
For one reason or another, Ming Kuo and Julie Yang did not keep up their commercial property in Wyoming, Michigan. Neglect led to disrepair, which led by all appearances to abandonment and the safety risks that go with it. The city tried to contact the couple about the necessary fixes, but to no avail. After the last of the notices, the city leveled
the building. The Yangs noticed that develop... More...

$0 (07-13-2015 - MI)


Louis Leonor v. Provident Life and Accident Company
This case arises from a dispute over three disability income
insurance policies issued to Louis Leonor, a dentist licensed in Michigan. Each policy provided
"total disability benefits" in the event that Leonor became unable to perform "the important
Nos.14-2120/2152 Leonor v. Provident Life & Accident Co., et al. Page 2
duties of [his] Occupation," or words to this effect. This app... More...

$0 (06-24-2015 - MI)


United States of America v. Roger Lee Andrews
GRAND RAPIDS, MICHIGAN – Roger Lee Andrews, 54, of Coopersville, was sentenced to 87 months in federal prison for committing a fraud scheme involving real estate he claimed to own in Indiana. Additionally, Andrews was ordered to pay $1,493,870.77 in restitution to the victims of the scheme and was ordered to forfeit an additional $1,408,061.33 to the United States in the form of a money judgmen... More...

$0 (08-13-2014 - MI)


Elvira Ljuljdjuraj v. State Farm Mutual Automobile Insurance Company
ice and collided with a negligently parked vehicle.
The car she was driving was owned by a friend, Bardhyl Mullalli. Ljuljdjuraj filed a diversity
suit in federal court, seeking recovery under Mullalli's no-fault automobile insurance policy,
issued by State Farm, for injuries she suffered in the accident. Ljuljdjuraj and Mullalli are both
citizens of Michigan, while State Farm is... More...

$0 (12-19-2014 - MI)


Thomas R. Okrie v. State of Michigan
Plaintiff, Thomas R. Okrie, commenced this original action petition to challenge the
constitutionality of 2013 Public Act 164 (PA 164).1 Plaintiff objects to the transfer of the Court
of Claims from the Ingham Circuit Court (the Thirtieth Circuit Court), where it has been housed
since 1978, to this Court, where appeals from the Court of Claims are also heard. Plaintiff
challenges t... More...

$0 (08-19-2014 - MI)


United States of America v. Victor Mercado
Detroit, MI - The former Director of the Detroit Water and Sewerage Department was sentenced to eight months in a halfway house after having pleaded guilty to conspiracy in the case of former Detroit Mayor Kwame Kilpatrick, announced U.S. Attorney Barbara L. McQuade.

Joining on the announcement were Paul M. Abbate, Special Agent in Charge of the Detroit Field Office of the Federal Bureau ... More...

$0 (05-22-2014 - MI)


Willard Bender v. Newell Window Furnishings, Inc.
Newell Window Furnishings, an employer that lost a court case in the Western District of Michigan involving retirement benefits, appeals an order of the district court awarding attorney's fees and costs to the plaintiff-retirees under the Employee Retirement Income Security Act of 1974 (ERISA), 29 U.S.C. § 1132(a)(1)(B). The district court awarded No. 12-2059 Bender, et al. v. Newell Window Fur... More...

$0 (03-17-2014 - MI)


Yazan Musleh v. State Farm Fire & Casualty Co.
Yazan and Huda Musleh appeal the district court's grant of summary judgment to State Farm and denial of their motion for reconsideration and for leave to amend their complaint. We AFFIRM.

I.

This case is before this court for the second time. The Muslehs filed their first breach of contract action in March 2010, seeking to recover under their homeowners insurance policy for damages... More...

$0 (02-18-2014 - MI)


Mark Dietrich v. Bell, Inc.
We are presented with a dispute over an employment agreement between a manufacturer and its sales representative that is silent about termination. We must decide whether a provision in that agreement providing two years of commission payments on any new customer procured by the representative survives termination. Applying Michigan's rules of contract interpretation to the particular facts in th... More...

$0 (02-10-2014 - MI)


Health Carll of Detroit d/b/a Jadells, Inc. v. Atrium Home & Health Care Services, Inc.
Pursuant to MCR 7.215(J)(3), this special panel was convened to resolve a conflict between this Court's opinion in Environair, Inc. v. Steelcase, Inc., 190 Mich.App. 289, 475 N.W.2d 366 (1991), and the recently issued opinion in Health Call of Detroit v. Atrium Home & Health Care Services, Inc., 265 Mich.App. 79, 695 N.W.2d 337 (2005), vacated in part 265 Mich.App. 801 (2005) (vacating part III of... More...

$0 (11-29-2005 - MI)


John Antonio Poole v. Duncan MacLaren
Petitioner-Appellant John Antonio Poole ("Petitioner") appeals an order of the district court denying his pro se petition for writ of habeas corpus filed pursuant to 28 U.S.C. § 2254.

I.

A Michigan jury convicted Petitioner of first-degree murder, being a felon in possession of a firearm and possession of a firearm during the commission of a felony. Petitioner's convictions a... More...

$0 (12-05-2013 - MI)


Lacesha Brintley, M.D. v. St. Mary Mercy Hospital
Dr. LeCesha Brintley cut two of her patient's major blood vessels while performing a routine appendectomy at St. Mary Mercy Hospital. The patient suffered cardiac arrest and went into a day-long coma. St. Mary's later revoked Brintley's surgical privileges. In response, Brintley sued the defendants under Title VII of the Civil Rights Act of 1964, 42 U.S.C. § 1981, and the Michigan Elliott-L... More...

$0 (11-15-2013 - MI)


In Re Bradley Estates
In this case, we decide whether a civil contempt petition that seeks indemnification damages under MCL 600.1721 imposes "tort liability" within the meaning of MCL 691.1407(1) of the governmental tort liability act (GTLA), MCL 691.1401 et seq. Given the Legislature's use of the common-law term "tort," we hold that "tort liability" as used in MCL 691.1407(1) of the GTLA encompasses all... More...

$0 (07-26-2013 - MI)


National Viatrical, Inc. v. Universal Settlements International, Inc.
Plaintiffs-Appellants National Viatical, Inc. and James Torchia (respectively, "NVI" and "Torchia") challenge the district court's

1

No. 12-2262 Nat'l Viatical Inc., et al. v. Universal Settlements Int'l, Inc.

Page 2

1Specifically, the amount was to be paid in four installments, including a balloon payment at the end of twelve months.

______________... More...

$0 (05-23-2013 - MI)


Michael J. Conlin v. Mortgage Electronic Registration Systems, Inc.
This appeal requires us once again to wade into the morass of litigation involving mortgage foreclosures under Michigan law. In this case, Plaintiff Michael Conlin seeks to have the foreclosure sale of his property in Ann Arbor, Michigan set aside based on alleged defects in the assignment of the mortgage on the property from Defendant Mortgage Electronic Registration Systems to Defendant U.S. Ban... More...

$0 (04-10-2013 - MI)


Gregory J. Zack v. Mary A. Zielinski
Gregory Zack appeals the trial court's final order in this action involving the estate of the decedent, Nina Zack. For the reasons set forth below, we affirm.

I. FACTS

Approximately four years before her death, the decedent executed a will naming her son, Zack, as her sole heir. The will entitled Zack to all of the decedent's estate, after the payment of funeral expenses, adminis... More...

$0 (03-28-2013 - MI)


Raji J. Zaher v. Michael J. Miotke
The question presented is whether an easement is void ab initio or merely subject to a lien-type interest when the male owner of a servient estate violates the statute of frauds by granting an easement without securing his wife's waiver of her then-inchoate dower interest. Consistent with long-standing precedent of the Michigan Supreme Court, an inchoate dower interest is an encumbrance on a hus... More...

$0 (03-28-2013 - MI)


Donnetta Berrien v. United States of America
Plaintiff's decedent worked for a civilian contractor at a military base in Michigan. He was fatally injured by a gutter that fell from the liquor store on the base. The United States appeals from the district court's award under the Federal Tort Claims Act of $1.18 million in damages for failure to warn. Because

1

No. 12-1365 Berrien v. USA Page 2

the Act does not waive t... More...

$0 (03-28-2013 - MI)


Thomas J. Alfes v. Educational Credit Management Corporation
Thomas J. Alfes appeals the district-court judgment affirming the bankruptcy court's order granting summary judgment in favor of Educational Credit Management Corporation (ECMC). We AFFIRM.

I.

Between 1982 and 1997, Alfes took out student loans funded in whole or in part by the Federal Family Education Loan Program (FFELP). Alfes consolidated his student-loan debt and, on the final... More...

$0 (03-12-2013 - MI)


Eric Kuhn v. Washtenaw County
In October 2008, Deputy Eric Kuhn of the Washtenaw County Sheriff's Office stopped Marianne Joseph for a traffic violation. Joseph falsely reported that Kuhn had raped her in connection with the stop. An internal investigation that was opened to look into the rape allegation was not closed until January 2009. Several months after the investigation was closed, Kuhn requested medical leave based... More...

$0 (03-11-2013 - MI)


Suetta Smtih v. County of Lenawee
Plaintiff Suetta Smith filed suit on behalf of her deceased daughter Brenda Smith, who died while incarcerated in the Lenawee County, Michigan jail.

Smith was taken into custody for a parole violation on Friday, April 27, 2007. The following Monday morning she died of a seizure brought on by delirium tremens. The two-count amended complaint alleges deliberate indifference to her serious m... More...

$0 (11-21-2012 - MI)


Osprey-Troy Officentre, LLC v. World Alliance Financial Corp.
When the fourth floor of an office building sat empty during the summer of 2009, the landlord sued the building's prior occupant for breach of a sublease. The landlord lost, prompting this question under Michigan law: May a landlord prevent a tenant and subtenant from terminating their sublease? That depends—most notably on the language in the underlying contract. The answer under this contrac... More...

$0 (10-12-2012 - MI)


Sheila Hensley v. Ronald Gassman d/b/a RepoRon
This case presents the classic scenario of a repo-man attempting to snatch a creditor's collateral – here a vehicle – under cover of darkness in the middle of the night from a defaulting debtor. Although the repo-man, Ronald Gassman, attained his objective, things did not go quite as smoothly as he had hoped: the possessor of the vehicle verbally and physically opposed the repossession; Gass... More...

$0 (09-12-2012 - MI)


Tooling Manufacturing and Technologies Association v. Hartford Fire Insurance Company
At its core, an insurance policy is simply a contract between the insurer and the insured, with each entitled to the benefit of the bargain. This statement encapsulates two self-evident but fundamental tenets of contract law—that generally speaking: (1) the benefit of the bargain directly accrues only to the parties to the contract, unless the contract otherwise provides; and (2) the parties are... More...

$0 (09-12-2012 - MI)


Lowry Holding Company, Inc. v. Geroco Tech Holding Corp.
In this action involving claims for breach of contract, tortious interference with a business relationship, and violation of the Michigan Trade Secrets Act, appellants Geroco Tech Holding Corp, Geroco Tech International Corp, and Carl Corlley appeal as of right the trial court's grant of summary disposition in favor of appellees under MCR 2.116(C)(10). We affirm.

In May 2007, appellants a... More...

$0 (05-24-2012 - MI)


Rickey Carneil Thomas v. Pontiac City School District
In this case brought under the Whistleblowers' Protection Act (WPA), MCL 15.361, et seq., plaintiff appeals as of right the trial court's order granting defendant's motion for summary disposition pursuant to MCR 2.116(C)(10). For the reasons set forth in this opinion, we affirm.

I. FACTS & PROCEDURAL HISTORY

Plaintiff worked for defendant as a non-union substitute custodian fro... More...

$0 (05-24-2012 - MI)


Maureen Salveta v. Florence Cement Company, Inc.
Plaintiff appeals as of right an order granting defendant's motion for summary disposition in this negligence action. We reverse and remand for further proceedings.

Plaintiff was riding her bicycle along the sidewalk when the sidewalk abruptly ended, causing her to flip headfirst over the handlebars and suffer injuries. The sidewalk was in the process of excavation being conducted by defe... More...

$0 (05-24-2012 - MI)


Larry Gettel v. Caro Regional Center
In this consolidated appeal, plaintiffs Patricia Spencer and Larry Gettel appeal as of right, and plaintiff Kristie Reh appeals by leave granted a September 27, 2010 order granting defendant Donald Proux's1 motion for summary disposition pursuant to MCR 2.116(C)(7) (governmental immunity), MCR 2.116(C)(8) (failure to state a claim), and MCR 2.116(C)(10) (no genuine issue of material fact). We af... More...

$0 (05-24-2012 - MI)


Antonio Moraccini v. City of Sterling Heights
Defendant City of Sterling Heights (the city) appeals as of right an order denying its
motion for summary disposition in this tort liability action concerning an injury sustained by
plaintiff and allegedly caused by defects in a city sidewalk. The city, relying on governmental
immunity principles, maintained that the alleged defects pertained to a highway curb, not a
sidewalk, ther... More...

$0 (05-01-2012 - MI)