Maine Abandonment Law
United States of America v. D'Hati Coleman, a/k/a Q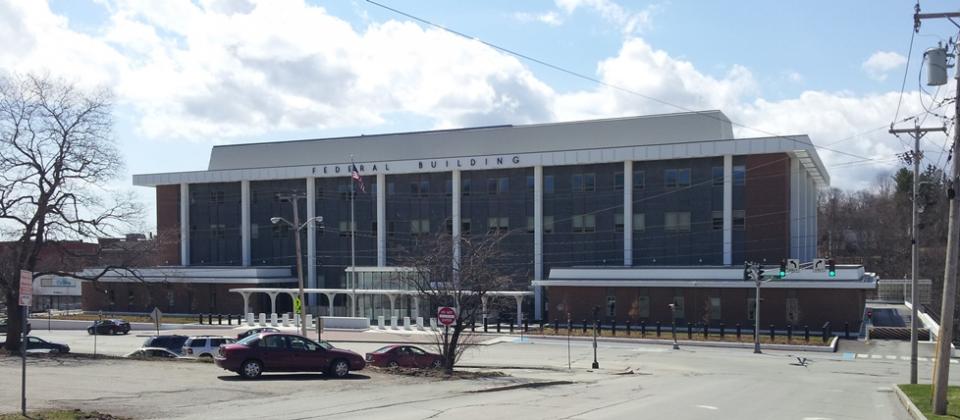 District of Maine Federal Courthouse - Bangor, Maine
The overriding question in this
appeal is whether the district court appropriately denied an
offense-level reduction for acceptance of responsibility under the
sentencing guidelines. The answer to this question depends, in
large part, on whether the court appropriately found certain
conduct to be "relevant conduct" within the meaning of USSG §1B1.3.
Here, however, a procedu... More...

$0 (02-28-2018 - ME)


In re Emma B.
[¶1] In this child protection action, the father of Emma B. appeals from
a judgment entered in the District Court (Waterville, Mathews, J.) finding that
the child is in circumstances of jeopardy, see 22 M.R.S. §§ 4035, 4036 (2016),
and ordering that the child be placed in the custody of the Department of
Health and Human Services and that the Department cease reunification
effo... More...

$0 (08-31-2017 - ME)


Annalia Montany v. University of New England and Scott McNeill
Federal Courthouse - Boston, Massachusetts
Annalia Montany appeals from
the entry of summary judgment in favor of the University of New
England (UNE) and Scott McNeil (collectively, defendants). We
affirm.
BACKGROUND1
Montany was a student in UNE's two-year occupational therapy
master's degree program. The program requires its students
to take practical exams, in which program instructors act as mock
patient... More...

$0 (05-31-2017 - ME)


Metropolitan Property and Casualty Insurance Company v. Estate of Eric E. Benson et al.
[¶1] The Estate of Eric E. Benson appeals from a summary judgment
entered by the Superior Court (Cumberland County, Warren, J.) in favor of
Metropolitan Property and Casualty Insurance Company on Metropolitan's
complaint seeking a declaratory judgment. On appeal, the Estate contends that the
Superior Court erred in concluding that an intentional loss exclusion in a
homeowner's ... More...

$0 (12-01-2015 - ME)


Helen Rivas Rose v. William Parsons, Jr.
[¶1] Helen Rivas Rose and Nathaniel P. Merrill appeal from the entry of a summary judgment by the Superior Court (York County, Fritzsche, J.) declaring that they did not have an easement to the beach across land of William Parsons Jr. and other neighbors (collectively Neighbors). We vacate the summary judgment in part because we conclude that there may be an easement to the beach.

I. BACKG... More...

$0 (08-20-2013 - ME)


Fred D. Gay v. Sheila Dube
[¶1] Fred D. Gay, Trustee of the Fred D. Gay Revocable Trust, appeals, and Sheila and Scott Dube and Darrell and Lisa Whitney cross-appeal, from a judgment of the Superior Court (York County, Brennan, J.) regarding the ownership, classification, and use of a road and parcel of land in Dayton. Finding no error, we affirm the judgment.

I. BACKGROUND

[¶2] The competing claims giving r... More...

$0 (03-08-2012 - ME)


Robert W. Britton v. Daniel P. Donnell
[¶1] This is the second appeal in a dispute between adjacent owners of shorefront land in York Harbor. See Britton v. Dep't of Conservation (Britton I), 2009 ME 60, 974 A.2d 303. In Britton I, we held that if a wharf extending in front of the tidal flats of adjacent property injures the adjacent landowners' enjoyment of their riparian rights, the Wharves and Weirs Act, 38 M.R.S. § 1026 (2010... More...

$0 (02-08-2011 - ME)


American National Fire Insurance Company v. York County
Class actions, by their very nature, can alter the usual dynamics of litigation and bring to bear on defendants and insurers alike intense pressure to settle. See, e.g., Waste Mgmt. Holdings, Inc. v. Mowbray, 208 F.3d 288, 293 (1st Cir. 2000) (discussing situations in which "the grant of class status raises the stakes of the litigation so substantially that the defendant likely will feel irresist... More...

$0 (08-05-2009 - ME)


Robert W. Britton, et al. v. Department of Consercation, et al.
[¶1] Robert W. Britton and Eleanor F. Britton appeal from a judgment of the Superior Court (York County, Brennan, J.) denying their request for equitable relief and damages for what they allege to be an infringement of their riparian rights by their neighbors, Daniel P. Donnell and the Trustees of the Donnell Realty Trust (Donnells), who own and operate two wharves, one of which extends forty-eig... More...

$0 (06-18-2009 - ME)


Pharmaceutical Care Management Association v. G. Steven Rowe, in his offical capacity as Attorney General of the State of Maine
Per Curiam. The panel unanimously affirms the district court's grant of summary judgment for defendant on all claims. On the ERISA preemption, due process, and Commerce Clause issues, the panel unanimously adopts Judge Torruella's reasoning. As to the association standing, Takings Clause, and First Amendment issues, the joint concurring opinion of Chief Judge Boudin and Judge Dyk represents the... More...

$0 (11-11-2005 - ME)


United States of America v. Zachary Paradis
Criminal Law - Felony: The government brings this interlocutory appeal, 18 U.S.C. § 3731, from the allowance of a motion to suppress, on Fourth Amendment grounds, a firearm (a .25 caliber Rigarmi semi-automatic pistol), a box of .25 caliber ammunition, a bag of .22 caliber ammunition, and statements made by the defendant, Zachary ("Pee Wee") Paradis, after he was arrested and had received Miran... More...

$0 (11-17-2003 - ME)


Angela Loavenbruck v. Lewis B. Rohrbach
[1] The defendant, Lewis Rohrbach, appeals from a judgment of the Superior Court (Knox County, Marsano J.) holding that the plaintiffs, Angela and Grant Loavenbruck, acquired title to a parcel of land by satisfying the requirements for adverse possession. The parcel in dispute was owned by the Town of Rockport from 1951 to 1990, and we agree with Rohrbach's contention that those years canno... More...

$0 (04-30-2002 - ME)