Iowa Death Law
JAMES E. WRIGHT, JR. vs. STATE OF IOWA
Judge Overturns Murder Conviction in 2000 Iowa Pub Shooting
In State v. Heemstra, 721 N.W.2d 549, 558 (Iowa 2006), the supreme
court held willful injury cannot serve as the predicate felony for felony murder "if
the act causing willful injury is the same act that causes the victim's death." The
court limited application of this new rule "only to the present case and those
cases not finally resolved on direct appeal in which the issue h... More...

$0 (04-21-2017 - IA)


DENNIS WILLARD vs. STATE OF IOWA
SUPREME COURT OF IOWA
Dennis Willard was involved in a head-on motor vehicle accident in the late hours of November 3, 2011. Willard sustained significant injuries from the collision and was initially treated at the Genesis Medical Center East in Davenport, Iowa. While at Genesis, Willard underwent imaging studies and x-rays. One of the x-rays covered Willard's left shoulder and showed no break or dislocation. Willa... More...

$0 (04-12-2017 - IA)


FRANKLIN LEE HARRIS vs. STATE OF IOWA
Iowa Court of Appeals
In 2008, Franklin Harris pled guilty to second-degree murder in connection
with the stabbing death of his girlfriend. His direct appeal was dismissed as
frivolous, and procedendo issued in 2008.
Harris filed his first application for postconviction relief shortly thereafter.
The district court denied the application, and this court affirmed the ruling. See
Harris v. ... More...

$0 (04-06-2017 - IA)


STATE OF IOWA vs. EDWARD M. CUSIC
On December 7, 2012, officers from the Cedar Rapids Police Department
responded to a call from Cusic in which he admitted killing Labkon with a
crowbar. Officers found Labkon in her bedroom. A pill container was on her
chest and a sheathed dagger was underneath her pillow.
Cusic was arrested. On the drive to the police station, he was sleepy and
slow to respond to offi... More...

$0 (04-06-2017 - IA)


STATE OF IOWA vs. TONY WANGMENG LEE
Lee went to Laos in 2010 to meet and marry M.V. When Lee brought
M.V. to the United States in June 2011, Lee's former wife, O.L.,2 was still living
with him and was pregnant with his child. M.V. did not speak, read, or write
English and had no relatives in the United States.
In April 2012, M.V. called police and reported Lee had beaten her. Lee
was arrested, and M.V... More...

$0 (02-22-2017 - IA)


STATE OF IOWA vs. STEPHEN ROBERT JONAS
On August 23, 2014, Zachery Paulson was found dead in the lot of his
father's business (the lot) bordering the Clive Greenbelt Trail. Following an
autopsy, it was determined that the victim died from approximately thirty-five stab
and incised wounds.1 At the scene, the police discovered a ball-peen hammer
and a cell phone belonging to the victim.
Shortly after the disc... More...

$0 (02-22-2017 - IA)


  KARA MARIE CRAPSER vs. STATE OF IOWA
In 2011, Kara Crapser was charged with murder in the first degree and
child endangerment resulting in death in the death of her boyfriend's five-year-old
child. On April 24, 2012, she pled guilty to the amended charge of murder in the
second degree, in violation of Iowa Code section 707.3 (2011). She was
sentenced to fifty years in prison with a requirement she serve 70% of h... More...

$0 (02-11-2017 - IA)


STATE OF IOWA vs. JORGE PEREZ-CASTILLO
In 2004, following a jury trial, Perez-Castillo was convicted of two counts
of murder in the first degree and two counts of attempted murder. His direct
appeal was affirmed in State v. Perez-Castillo, No. 05-0362, 2006 WL 2419143,
at *6 (Iowa Ct. App. Aug. 23, 2006).
In 2015, Perez-Castillo filed a motion for new trial, raising a claim of newly
discovered evidence—the te... More...

$0 (01-25-2017 - IA)


Marqwan D. Beserra v. State of Indiana
On the afternoon of June 9, 2015, eighteen-year-old Beserra went to the home
of Chanel Partee (Partee), located at 2434 Fredrickson Street in South Bend, St.
Joseph County, Indiana. At the time, Beserra was intermittently living with
Partee. Partee, who had previously dated Beserra's father for several years,
knew Beserra since his childhood, and Beserra considered Partee to ... More...

$0 (01-01-2017 - IA)


State of Minnesota vs. Diamond Lee Jamal Griffin
Following a jury trial, appellant Diamond Lee Jamal Griffin was convicted of first
degree felony murder, Minn. Stat. § 609.185(a)(3) (2014), in connection with the shooting
death of Francisco Benitez-Hernandez.1 On appeal, Griffin contends the district court
committed reversible error when it admitted Spreigl evidence and when it denied his
motion for a mistrial. He also claim... More...

$0 (11-18-2016 - IA)


STATE OF IOWA vs. TYRONE R. WASHINGTON, JR.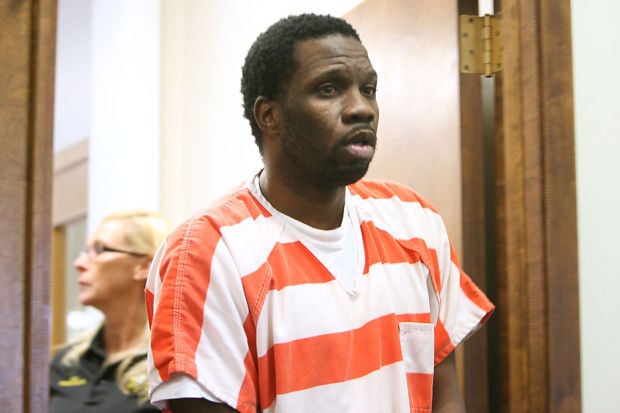 On August 19, 2013, Washington was charged by trial information with murder in the first degree in the death of Justina Smith. Washington entered a plea of not guilty and gave notice he would claim self-defense. The trial was initially set to begin on May 12, 2015. On May 5, 2015, Washington filed a motion to strike the jury panel, arguing there was "a material departure from the statutory... More...

$0 (10-27-2016 - IA)


STATE OF IOWA vs. DONALD DEAN GRIDLEY
A truck slid down an embankment and crashed, killing Donald Gridley's
father. The State charged Gridley with vehicular homicide, defined as
"unintentionally caus[ing] the death of another by operating a motor vehicle while
intoxicated." See Iowa Code § 707.6A(1) (2013). A jury found him guilty.
On appeal Gridley (1) challenges the sufficiency of the evidence
supportin... More...

$0 (10-13-2016 - IA)


STATE OF IOWA vs. JESHUA DAVID DIVIS
For entertainment on Black Friday morning, Cassandra Stever and her
mother decided to gamble at Ameristar Casino in Council Bluffs. After some
initial success on the slot machines, Stever's luck soured, and she moved to a
different bank of machines away from the spot where her mother was playing.
At her new location, a man later identified as Divis sat down next to
S... More...

$0 (09-16-2016 - IA)


STATE OF IOWA vs. JENNIFER MARY BEADER
Jennifer Beader appeals revocation of her deferred judgment and
imposition of judgment and sentence on her conviction for theft in the third
degree. She claims her admissions that she violated probation by failing to pay
restitution and being out of contact with her probation officer violated her due
process rights because the admissions should have been subject to the same More...

$0 (09-15-2016 - IA)


United States of America v. Dale Edward White
Man Involved in Shooting Death of His Father Sentenced to Prison

An Iowa man who illegally possessed firearms was sentenced to more than three years in federal prison.

Dale Edward White, 25, from Nashua, Iowa, received the prison term after a April 27, 2016, guilty plea to possession of a firearm and ammunition as a prohibited person. White was prohibited from possessing firearm... More...

$0 (08-31-2016 - IA)


STATE OF IOWA vs. CASEY FREDERIKSEN
A Floyd County jury convicted Casey Frederiksen of murder in the first
degree and sexual abuse in the first degree for offenses committed against the
five-year-old daughter of his live-in girlfriend. Frederiksen now challenges his
convictions on three grounds. First, he disputes the sufficiency of the State's
proof that he was the perpetrator. Second, he contends the distric... More...

$0 (08-11-2016 - IA)


STATE OF IOWA vs. ANTONIO HUTCHINS
Antonio Hutchins shot two men in a grocery store parking lot; one of the
men died. Hutchins admitted to the shootings but claimed self-defense. A jury
found him guilty of first-degree murder and willful injury.1 On appeal, Hutchins
contends (I) the district court unreasonably limited his opening statement and (II)
the district court abused its discretion in excluding (A) evi... More...

$0 (08-11-2016 - IA)


RANDY ALAN ZAABEL vs. STATE OF IOWA
Zaabel first argues his trial counsel was ineffective in failing to present
certain evidence at trial. Zaabel has continued to correspond with his trial
lawyers, Kevin Fors and Leonard Holland, post-conviction. Zaabel claims he has
learned, since his first application for postconviction relief, Fors found additional
blood and brain tissue left at the Mining Boulevard site aft... More...

$0 (08-10-2016 - IA)


STATE OF IOWA vs. SETH ANDREW TECHEL
Seth and Lisa Techel married in October 2011 and lived in rural Agency.
Lisa worked as a jailer in Washington County, but she had aspirations to become
a deputy sheriff like her father, Todd Caldwell, a longtime deputy sheriff in
Wapello County. Seth also aspired to become a deputy sheriff and had interned
with the Wapello County Sheriff's Office. Seth worked as a security g... More...

$0 (08-10-2016 - IA)


United States of America v. Bradley J. Prucha
Des Monies, IA - West Des Moines Man Sentenced to 70 Years in Prison for Retail Theft Scheme, Child Pornography, and Witness Tampering Charges

Bradley J. Prucha, 39, of West Des Moines, Iowa, was sentenced by Chief United States District Court Judge John A. Jarvey to a total of 840 months, or 70 years, in federal prison for executing a multistate retail theft scheme, producing and possess... More...

$0 (06-27-2016 - IA)


BRENT LEE SANER vs. STATE OF IOWA
Saner was convicted of murder for his role in the 2004 killing of Michael
Harper Jr. After this court affirmed his conviction on direct appeal, see State v.
Saner, No. 05-0527, 2006 WL 3613680, at *1 (Iowa Ct. App. Dec. 13, 2006),
Saner filed his pro se PCR application in June 2007, alleging ineffective
assistance of counsel. The case languished for seven years. In July 2014... More...

$0 (07-03-2016 - IA)


STATE OF IOWA vs. JOHN ARTHUR SENN JR.
In the early morning hours of Labor Day, September 1, 2014, Officer Brian Cuppy was on patrol in downtown Des Moines when he saw a truck eastbound on Court Avenue stop for a red light in the middle of the intersection with Water Street with its "back tires . . . more than five feet past the cross walk." Officer Cuppy followed the truck, activated his police cruiser's flashing lights, and initiate... More...

$0 (06-25-2016 - IA)


STATE OF IOWA vs. ALICIA RITENOUR
In January 2014, Ritenour was living with her daughter and her boyfriend,
Jacob Rauch,1 in a two bedroom apartment in Oskaloosa. Also living in the
apartment was Rauch's best friend, Logan Cavan, and Ritenour's fifteen-year-old
friend, A.P., who would stay with them while her father was out of town on
business. Ritenour and Rauch shared one bedroom, Ava had her own bedroom, <... More...

$0 (06-19-2016 - IA)


STATE OF IOWA vs. ELDRA SCOTT JENNINGS JR
On July 27, 2014, at about 1:30 a.m., Iowa City police officers heard three
or four gunshots at the pedestrian mall in downtown Iowa City. Michael Dillon,
who operated a food vending cart, saw a man fire a weapon into the air and then
run from the scene. Diane Dillon, who was also working at the food vending cart,
crouched down when she heard the shots. Diane stated there we... More...

$0 (06-19-2016 - IA)


STATE OF IOWA vs. MARQUICE VERRON MORRIS
Christopher Byers was shot and killed in his living room while selling drugs
to Marquice Morris and Joshua McCoy. Two other men were present at the time
of the homicide: Tanner Harvey and Bobby Page, Byers' friends. Who killed
Byers and why? According to Page, Morris and McCoy pulled out handguns
during the transaction for the purpose of robbing Byers; either Morris or McCo... More...

$0 (06-18-2016 - IA)


STATE OF IOWA vs. YARVON NATHANIEL RUSSELL
Yarvon Russell appeals his judgment and sentence for second-degree
murder. He raises a number of issues, including a challenge to the sufficiency of
the evidence supporting the jury's finding of guilt. We find this issue requires
reversal and remand for a new trial, but we also address an evidentiary issue that
may arise on retrial.
The jury was instructed that the Sta... More...

$0 (06-18-2016 - IA)


STATE OF IOWA vs. JAMES ALON SHORTER,
James Shorter appeals his judgment and sentence for second-degree
murder. He raises a number of claims, including a challenge to the sufficiency of
the evidence supporting the jury's finding of guilt. We find this issue dispositive.
The jury was instructed that the State would have to prove the following
elements of second-degree murder:
1. On or about August 25, 2013... More...

$0 (06-18-2016 - IA)


STATE OF IOWA vs. JOSHUA FRANK MCCOY
Christopher Byers was shot and killed in his living room while selling
marijuana to Marquice Morris and Joshua McCoy. Tanner Harvey and Bobby
Page, Byers' friends, were in the home at the time of the shooting. According to
Page, Morris and McCoy pulled out handguns during the transaction for the
purpose of robbing Byers; either Morris or McCoy fired a shot into the floor and ... More...

$0 (06-18-2016 - IA)


STATE OF IOWA vs. ZYRIAH HENRY FLOYD SCHLITTER
In this appeal from convictions of involuntary manslaughter by
commission of public offense and child endangerment resulting in death,
we primarily consider a claim of ineffective assistance of trial counsel
based on the failure to challenge the sufficiency of evidence to support
the submission of all four alternative means of committing the crime of
child endangerment. On our ... More...

$0 (06-12-2016 - IA)


DES MOINES FLYING SERVICE, INC. vs. AERIAL SERVICES INC.; CEDAR VALLEY AVIATION, LLC; and KIRK P. FISHER
On February 20, 2009, Cedar Valley Aviation, a wholly owned subsidiary of Aerial Services, Inc. (ASI), brought a Piper 522AS (Cheyenne II) in for maintenance to Des Moines Flying Service, Inc. (DMFS). Among numerous other checks and repairs, DMFS noted both the pilot's and copilot's windshields were "delaminated" and installed new windshields. The replaced windshields were original to the aircra... More...

$0 (06-09-2016 - IA)


STATE OF IOWA vs. ISAIAH RICHARD SWEET
On May 11, 2012, seventeen-year-old Isaiah Sweet shot and killed Richard and Janet Sweet. Richard and Janet had cared for Sweet since he was four years old, as his biological mother was unable to do so. Richard was Sweet's biological grandfather. Richard and Janet had been married for thirty years. Sweet was arrested three days after the murder. After being given Miranda warnings, Sweet desc... More...

$0 (05-27-2016 - IA)


JAMES LEE BLAIR vs. STATE OF IOWA
In 1982, Blair was convicted of first-degree murder and second-degree
theft. Our supreme court affirmed his convictions on direct appeal. See State v.
Blair, 347 N.W.2d 416, 418 (Iowa 1984). The denial of Blair's first PCR
application, filed in 1984, was affirmed by this court. See Blair v. State, 492
N.W.2d 220, 221 (Iowa Ct. App. 1992).
In 2014, Blair filed his seco... More...

$0 (05-26-2016 - IA)


STATE OF IOWA vs. EARL ANTONIO DUNN
At trial, the jury could have found the following facts. Dunn and the victim,
Kelon Tucker, had known each other since 2008, and they remained on good
terms until approximately June 2014, when Dunn began dating Tucker's ex
girlfriend, Qiana Saunders.
On the evening of July 28, 2014, after drinking, Tucker, his new girlfriend,
and another female friend went to a gas stat... More...

$0 (05-26-2016 - IA)


STATE OF IOWA vs. JERRY RAY MATTHEWS
In 2008, Matthews and Natalie Baylark met and became romantically
involved. Over the next few years, Matthews and Baylark had two children
together and continued an on-again-off-again relationship. In the summer of
2013, Matthew and Baylark ended their relationship. In late December 2013,
Baylark allowed Matthews to stay in her apartment with the children for a week.
Ar... More...

$0 (05-26-2016 - IA)


STATE OF IOWA vs. BRANDON LYNN SCHAUL
Brandon Schaul appeals from his convictions for homicide by vehicle, in
violation of Iowa Code section 707.6A(1) (2013), and serious injury by vehicle, in
violation of Iowa Code section 707.6A(4). Schaul contends there is insufficient
evidence to support his convictions because the State failed to show he was
under the influence or that his intoxication caused the collision. ... More...

$0 (05-13-2016 - IA)


STATE OF IOWA vs. WOODROW HALL
An early March snowstorm idled the four-member crew from Tri-State
Tower, who had traveled to Waverly to perform cell tower maintenance. Instead
of working, for most of the afternoon and evening of March 4, 2014, Brandon
Probus, Jared Kalkbrenner, Codie Dugan, and Ty Spitzner stayed in their rooms
at the Red Fox Inn or drank and played pool at the Happy Hour Pub. The pub's More...

$0 (05-12-2016 - IA)


STATE OF IOWA vs. KAI ROBERT MILLER
Kai Miller spent several hours at a Davenport bar, got behind the wheel of
his car, and crashed into another car. The driver and front-seat passenger in the
other car died. A third person seated in the back was seriously injured.
The State charged Miller with operating a motor vehicle while intoxicated
(first offense) as well as six additional crimes: two counts of homicide ... More...

$0 (05-12-2016 - IA)


STATE OF IOWA vs. TOBY RYAN RICHARDS
On February 2, 2013, Poell was visiting Richards at his mother's house in Davenport, where Richards lived. Both Poell and Richards were napping, Poell in bed and Richards on a couch in the same room. Beyond those facts, however, accounts of the day's events diverge significantly.
3
A. Poell's Testimony. According to Poell, she awoke to discover a message on her cell phone from anoth... More...

$0 (05-09-2016 - IA)


STATE OF IOWA vs. TAJH ROSS
Tajh Ross appeals his convictions for murder in the first degree,
intimidation with a dangerous weapon, and going armed with intent. He asserts
the district court erred when it denied defense counsel's motions to withdraw;
furthermore, by denying his request to proceed pro se, Ross claims the court
violated his Sixth Amendment right to represent himself. He also claims
i... More...

$0 (04-28-2016 - IA)


ANGEL GARCIA-MIRANDAvs. STATE OF IOWA
A mother found her two young daughters severely beaten in their home;
the older daughter died from her injuries. The State charged Angel Garcia
Miranda with murder in the first degree, attempted murder, willful injury, and child
endangerment, and the case proceeded to trial. On the murder count, the jury
was instructed the State would have to prove Garcia-Miranda either: (a) "... More...

$0 (04-28-2016 - IA)