Iowa Consent Law
  STATE OF IOWA vs. PATRICK JOHN LETSCHER
On August 28, 2013, the Forest City Police Department took Patrick Letscher and another person into custody and filed a complaint accusing them of stealing a pickup truck. A magistrate set bail at $2000, cash only. Two days later, Letscher posted the bail with the clerk of court. He also signed a form entitled, "APPEARANCE BOND - WAIVER OF ARRAIGNMENT – AUTHORIZATION OF PLEAS OF GUILTY," ostens... More...

$0 (12-31-2016 - IA)


STATE OF IOWA vs. CHRISTOPHER RYAN ALLEN
In August 2013, police executed a search warrant at Allen's home in
Waterloo, Iowa. During the search, officers found several rocks of crack cocaine,
cash, a digital scale, and plastic sandwich bags with the corners removed.
Officers then obtained a search warrant to search the apartment of a woman
identified as Allen's girlfriend. In the apartment they found receipts and ti... More...

$0 (12-21-2016 - IA)


STATE OF IOWA vs. NAPOLEON MBONYUNKIZA
Sex Offender
D.B., a mentally and physically incapacitated woman living at a Des
Moines-area group home, was treated at Mercy Hospital for weight loss, gagging,
and digestive issues. It was discovered D.B. was twenty weeks pregnant. The
pregnancy was terminated per the direction of D.B.'s guardian. Police sought
DNA samples of all males with access to D.B., including Mbonyunkiza, a
... More...

$0 (12-21-2016 - IA)


STATE OF IOWA vs. MARGARITO OCPACO HERNANDEZ
Margarito Hernandez appeals following his Alford1 plea to third-degree
arson, three counts of child endangerment, and domestic abuse assault. The
court sentenced Hernandez to serve two years incarceration on the arson and
child-endangerment convictions, all to run concurrently, and one year on the
domestic-abuse charge, to run consecutively to the other sentences, for a total ... More...

$0 (12-01-2016 - IA)


STATE OF IOWA vs. STEVEN MICHAEL BECKER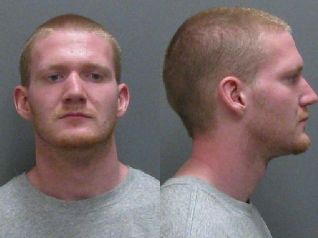 In December 2014 in the early morning, Officer Albert Bovy of the
Waterloo Police Department was on patrol with his trained narcotics dog in an
area that had recently been subject to multiple burglaries. Officer Bovy observed
a woman with a backpack run toward and enter a running vehicle parked in the
parking lot of a closed business. Becker was in the driver's seat of the ve... More...

$0 (11-30-2016 - IA)


STATE OF IOWA vs. BETTY ANN NALL
Nall was involved in a "Secret Shopper scam off the internet." Nall
received money orders in the mail, cashed them, and returned most of the
money while keeping a portion for herself. Nall knew the scam was fraudulent.
FECR268329. In July 2013, Nall received a money order for $890, which
she knew was not legitimate, and she took it to a veterinarian's clinic where she
... More...

$0 (11-30-2016 - IA)


STATE OF IOWA vs. LINDA MARIE LAU
"Although claims of ineffective assistance of counsel are generally preserved for postconviction relief hearings, we will consider such claims on direct appeal where the record is adequate." State v. Lopez, 872 N.W.2d 159, 169 (Iowa 2015) (citation omitted). The record here is sufficient to reach Lau's claim challenging her counsel's performance, and our review of her claim is de novo. See... More...

$0 (10-28-2016 - IA)


STATE OF IOWA vs. JAMES L. THORNE
On December 19, 2014, officers were executing a search warrant at the home of Thorne on a different matter when they observed a fifteen-year-old girl come out of the bedroom. Thorne was then twenty years old. An examination of Thorne's cell phone showed text messages of a sexual nature between Thorne and the girl. When questioned, both Thorne and the girl stated they had been engaged in a ... More...

$0 (10-28-2016 - IA)


STATE OF IOWA vs. GERALD ANTHONY DAVIS
According to the minutes of testimony, during Davis's January 2015 interview with police officers, he admitted having sexual contact with S.A. on two occasions. In February, the State charged Davis with two counts of sexual abuse in the third degree, in violation of Iowa Code section 709.4(2)(b) (2013). The trial information alleged the crimes occurred in July or August 2014, when Davis was... More...

$0 (10-28-2016 - IA)


STATE OF IOWA vs. TONI LYNN REESE
To convict Reese of harboring a runaway, the State was required to prove three elements: (1) S.P. was a runaway child, meaning she was under eighteen years of age and was voluntarily absent from her home without the consent of her guardian; (2) Reese aided, supported, or sheltered S.P.; and (3) Reese intended to allow S.P. to remain away from home against the wishes of her guardian. See Iowa... More...

$0 (10-28-2016 - IA)


STATE OF IOWA vs. ROGER JAMES CHESHIRE
Roger Cheshire appeals his convictions and special sentence following his guilty pleas to the offenses of lascivious conduct with a minor and indecent exposure. He contends the special sentence imposed by the district court was illegal and his trial counsel was ineffective in failing to file a motion in arrest of judgment because his guilty plea to the offense of lascivious conduct with a mi... More...

$0 (10-27-2016 - IA)


  VIRGIL JOHNSON and VIRGIL JOHNSON TRUCKING vs. ASSOCIATED MILK PRODUCERS, INC.
The record establishes the following facts as undisputed. On September 1, 2000, Associated Milk Producers, Inc. (AMPI) entered into an oral agreement with Virgil Johnson, the sole proprietor of Virgil Johnson Trucking. AMPI is a cooperative of dairy farmers that receives milk produced by its members, processes the milk into butter and cheese, and sells the dairy products. AMPI contracts with in... More...

$0 (10-19-2016 - IA)


STATE OF IOWA vs. MATTHEW AUGUST THIEL
On August 8, 2014, at about 11:00 p.m., Thiel was driving his motorcycle
on East Grand Avenue when an SUV backed out of a driveway directly into his
path and he collided with it. The incident was observed by Officers Rodell
Nydam and Scott Neely, who were on foot patrol at the Iowa State Fair. In
speaking to Thiel, the officers noticed he appeared to be intoxicated. Thiel More...

$0 (10-14-2016 - IA)


STATE OF IOWA vs. DONALD DEAN GRIDLEY
A truck slid down an embankment and crashed, killing Donald Gridley's
father. The State charged Gridley with vehicular homicide, defined as
"unintentionally caus[ing] the death of another by operating a motor vehicle while
intoxicated." See Iowa Code § 707.6A(1) (2013). A jury found him guilty.
On appeal Gridley (1) challenges the sufficiency of the evidence
supportin... More...

$0 (10-13-2016 - IA)


WILLIE J. HERRON JR. vs. STATE OF IOWA
The facts of the crimes were sufficiently detailed in our opinion on
Herron's direct appeal, and they do not need to be repeated here. See id. at *1–
2. Following our decision in 2011, Herron filed an application for postconviction
relief. Amended applications were filed in 2013, and the matter proceeded to a
hearing in March 2014. Both Herron and his trial counsel testified... More...

$0 (10-13-2016 - IA)


STATE OF IOWA vs. SHAUN MICHAEL SAVALA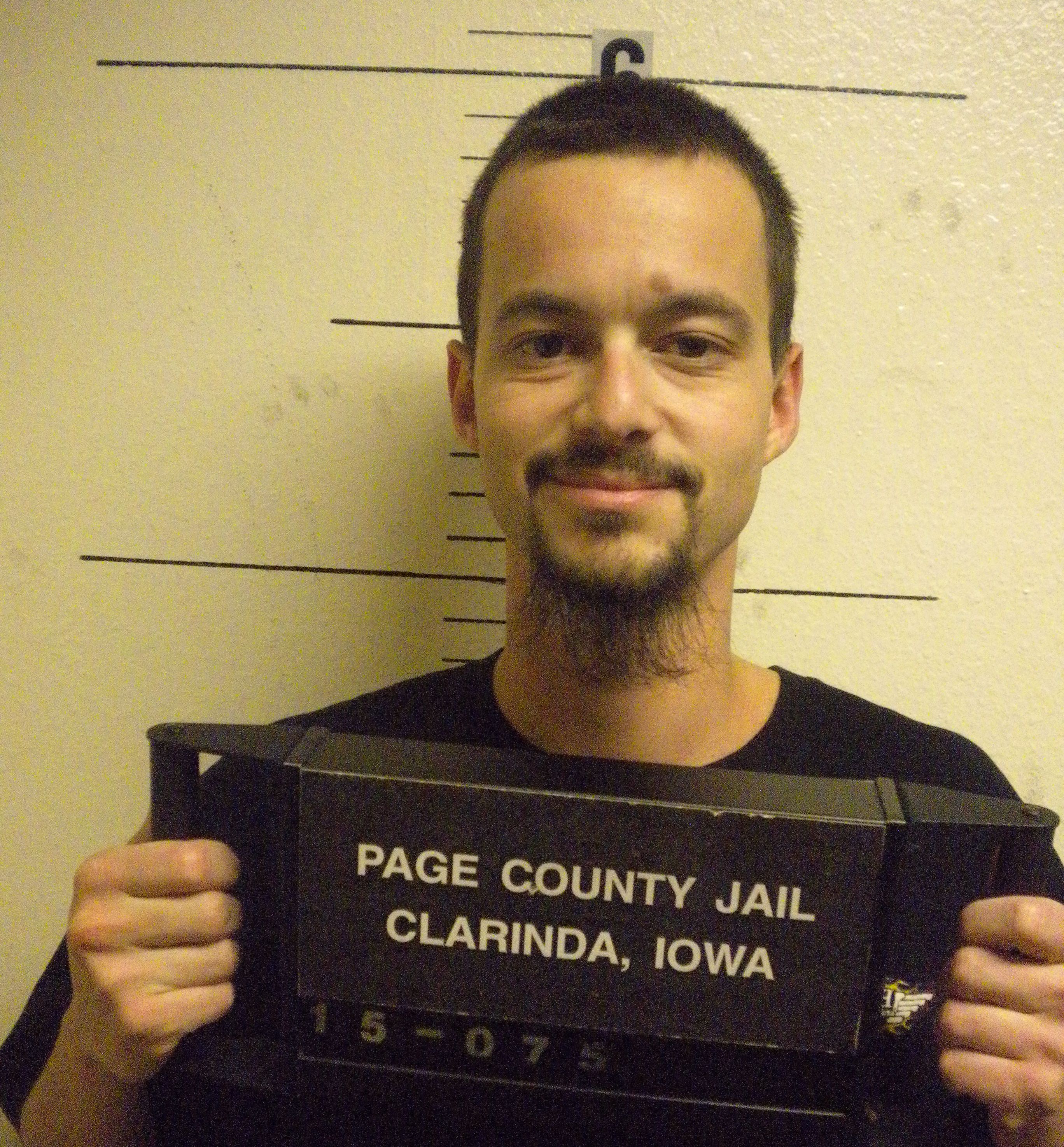 During the summer of 2015, Savala began staying at his mother's home.
His mother allowed him to stay at her home on the condition that Savala refrain
from using methamphetamine. During one of his stays, Savala began
withdrawing from the effects of methamphetamine and began displaying volatile
and aggressive behavior. This led Savala's mother to lock the door after him one More...

$0 (09-16-2016 - IA)


STATE OF IOWA vs. AARON LEE STINDE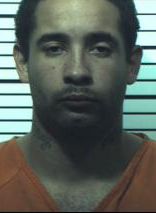 Twenty-year-old A. and Stinde became acquainted through work and
began dating, which developed into an intimate relationship. They lived together
off and on for about three months. They were not living together on January 15,
2014, but at about 9:30 p.m., they went to the Quad City Inn for the purpose of
having consensual sex. They took A.'s car, and she paid for the room re... More...

$0 (09-16-2016 - IA)


STATE OF IOWA vs. CHARLES FREDERICK FEURING
Feuring, who is seventy-four years old, had been acquainted with YY1
since she was a young child. When YY was approximately fourteen years old,
Feuring began making comments that made her uncomfortable. YY testified, "He
would tell me how I appealed to him, tell me how beautiful I was. He would ask
me if I had a boyfriend. He would tell me that he would always take care of ... More...

$0 (09-16-2016 - IA)


STATE OF IOWA vs. BRADLEY J. QUALLS
Bradley Qualls was charged by trial information with invasion of privacy—
nudity, a serious misdemeanor. The complaining witness is an adult relative of
Qualls's wife.
In the spring of 2014, the complaining witness went to Qualls's home to
use a basement shower, as the shower at the complaining witness's home was
inoperable. While she showered, Qualls admitted to recordi... More...

$0 (09-16-2016 - IA)


STATE OF IOWA vs. SHELLY LEE SNOW
Following a trial on the minutes of testimony, Shelly Snow was convicted
of possession of a controlled substance (methamphetamine), in violation of Iowa
Code section 124.401(5) (2013), and operating while intoxicated, first offense, in
violation of Iowa Code section 321J.2. On appeal, she contends the district court
erred in denying her motion to suppress evidence allegedly ob... More...

$0 (09-15-2016 - IA)


STATE OF IOWA vs. ANNA MARIE WARE
As part of a plea agreement, Ware pled guilty to OWI, third offense, in
violation of Iowa Code section 321J.2 (2015), a class "D" felony; possession of a
controlled substance (methamphetamine), second offense, in violation of section
124.401(5), an aggravated misdemeanor; carrying weapons, in violation of
section 724.4(1), an aggravated misdemeanor; and operating a vehicle with... More...

$0 (08-12-2016 - IA)


STATE OF IOWA vs. ANTHONY RODRIGUEZ
Anthony Rodriguez entered Alford1 pleas to willful injury and first-degree
harassment. Rodriguez was ordered to register as a sex offender as part of his
sentencing after the district court made a separate determination that the
harassment offense was sexually motivated. Rodriguez appeals the district
court's finding that his harassment conviction was sexually motivated under... More...

$0 (08-11-2016 - IA)


Russell E. Shreve v. State of Indiana
Around 6:30 p.m. on March 16, 2013, Officer Robert Smith of the Elkhart
County Sheriff's Department was patrolling northbound on U.S. Route 33
when he noticed a truck being followed by a passenger car. Both vehicles were
traveling five to ten miles under the posted speed limit in the passing lane of the
busy highway. While following the vehicles at a distance for a mile or tw... More...

$0 (07-04-2016 - IA)


JOSEPH MICHAEL STEPHEN, vs. STATE OF IOWA
Shortly after 1:00 a.m. on April 13, 2009, Officer Paul Parizek observed a
pickup truck with an equipment violation and activated his emergency lights. As
driver Michael Scopa started to pullover, Parizek observed passenger Joseph
Stephen "moving around, kind of shifting from side to side in his seat." Because
the stop occurred in a remote, dark area, Parizek approached the t... More...

$0 (07-03-2016 - IA)


STATE OF IOWA vs. JOHN ARTHUR SENN JR.
In the early morning hours of Labor Day, September 1, 2014, Officer Brian Cuppy was on patrol in downtown Des Moines when he saw a truck eastbound on Court Avenue stop for a red light in the middle of the intersection with Water Street with its "back tires . . . more than five feet past the cross walk." Officer Cuppy followed the truck, activated his police cruiser's flashing lights, and initiate... More...

$0 (06-25-2016 - IA)


STATE OF IOWA vs. MAR'YO D. LINDSEY JR.
In this case, we consider whether a search of a high school student's football equipment bag by a school official violated the constitutional limitations on searches and seizures under the Fourth Amendment of the United States Constitution and article I, section 8 of the Iowa Constitution. The district court found that the school official had reasonable grounds to search the bag. The court of ap... More...

$0 (06-25-2016 - IA)


STATE OF IOWA vs. PATRICK DANIEL WHITE
Patrick White appeals his conviction for operating while intoxicated (OWI),
claiming the district court erred in denying his motion to suppress evidence
obtained by law enforcement. We affirm.
In the late evening hours of October 7, 2013, Jack Swails called 911 and
reported that another motorist, Patrick White, had backed into his vehicle while
they were stopped at a re... More...

$0 (06-19-2016 - IA)


STATE OF IOWA vs. ZYRIAH HENRY FLOYD SCHLITTER
In this appeal from convictions of involuntary manslaughter by
commission of public offense and child endangerment resulting in death,
we primarily consider a claim of ineffective assistance of trial counsel
based on the failure to challenge the sufficiency of evidence to support
the submission of all four alternative means of committing the crime of
child endangerment. On our ... More...

$0 (06-12-2016 - IA)


STATE OF IOWA vs. ISAIAH RICHARD SWEET
On May 11, 2012, seventeen-year-old Isaiah Sweet shot and killed Richard and Janet Sweet. Richard and Janet had cared for Sweet since he was four years old, as his biological mother was unable to do so. Richard was Sweet's biological grandfather. Richard and Janet had been married for thirty years. Sweet was arrested three days after the murder. After being given Miranda warnings, Sweet desc... More...

$0 (05-27-2016 - IA)


STATE OF IOWA vs. CRAIG AARON HERMANN
In the early morning hours of October 4, 2014, police officers stopped
Hermann for driving his vehicle without the headlights on. Once the officers
made contact with him, the officers believed Hermann was impaired because of
his bloodshot, watery eyes and the smell of alcohol on his breath. At
approximately 1:04 a.m., Hermann was arrested and transported to the local jail More...

$0 (05-26-2016 - IA)


STATE OF IOWA vs. TIANO NISHAN TRICE
We adopt the district court's statement of the factual background:

This case involves a pretextual stop on August 6, 2014. A NETS [(Neighbors Energized to Succeed)] officer in an unmarked squad [car] observed suspicious activity in a high drug trafficking building in downtown Davenport. He watched as the car parked far from the entrance, the passenger got out went into the building and... More...

$0 (05-13-2016 - IA)


STATE OF IOWA vs. BRANDON LYNN SCHAUL
Brandon Schaul appeals from his convictions for homicide by vehicle, in
violation of Iowa Code section 707.6A(1) (2013), and serious injury by vehicle, in
violation of Iowa Code section 707.6A(4). Schaul contends there is insufficient
evidence to support his convictions because the State failed to show he was
under the influence or that his intoxication caused the collision. ... More...

$0 (05-13-2016 - IA)


DIONE LAMAR GRIGGS vs. STATE OF IOWA
Griggs's 2005 conviction for robbery in the first degree was affirmed by
this court in 2006. See State v Griggs, 05-1659, 2006 WL 3018234, at *1 (Iowa
Ct. App. Oct. 25, 2006). His second application for postconviction relief (PCR),1
filed on February 7, 2008, came on for hearing and was denied by the district
court on November 14, 2011. The ruling was affirmed by this court.... More...

$0 (05-13-2016 - IA)


STATE OF IOWA vs. JOHN MICHAEL DENT
John Michael Dent appeals his conviction for indecent contact with a child,
claiming his trial counsel provided ineffective assistance by failing to file a motion
in arrest of judgment, alleging the district court failed to find a factual basis
supporting the plea and failed to find the plea was knowingly and intelligently
entered.
On April 16, 2014, Dent was charged wi... More...

$0 (04-28-2016 - IA)


STATE OF IOWA vs. NATHANIEL CUMMINGS
On March 20, 2014, Cummings spent the night in Waverly at the home
belonging to the mother of his two children, Shelby Miller. The next morning after
getting herself and the children ready for the day, Miller woke up Cummings,
telling him he needed to find a ride back to his home in Waterloo. Cummings told
Miller she needed to take him home, but she informed him she did not h... More...

$0 (04-28-2016 - IA)


STATE OF IOWA vs. JONATHAN KAY DAVIS
Jonathan Davis appeals his conviction for operating while intoxicated in
violation of Iowa Code section 321J.2 (2013). Davis claims his counsel provided
constitutionally-deficient representation in failing to make several interrelated
challenges to the statute, the marshaling instruction, and the evidence. Davis
also argues the district court abused its discretion in denying ... More...

$0 (04-28-2016 - IA)


STATE OF IOWA vs. JOSHUA BRUCE MATHES
At approximately 2:45 a.m. on October 1, 2013, Des Moines police officer
Greg Trimble was flagged down by a naked woman, later identified as M.C. As
Officer Trimble approached her, he "could see that it looked like she'd been
assaulted." Trimble called for backup. One of the responding officers, Officer
Natalie Licht, arrived to find Officer Trimble talking with M.C. M.C. w... More...

$0 (04-28-2016 - IA)


STATE OF IOWA vs. TAJH ROSS
Tajh Ross appeals his convictions for murder in the first degree,
intimidation with a dangerous weapon, and going armed with intent. He asserts
the district court erred when it denied defense counsel's motions to withdraw;
furthermore, by denying his request to proceed pro se, Ross claims the court
violated his Sixth Amendment right to represent himself. He also claims
i... More...

$0 (04-28-2016 - IA)


STATE OF IOWA vs. MATTHEW ELI VILLALPANDO
A jury found Matthew Villalpando guilty of sexual abuse in the third degree
following an incident between twenty-three-year-old Villalpando and a fourteen
year-old girl. The jury also found Villalpando was the subject of a prior juvenile
delinquency adjudication for sexual abuse in the third degree.1 The district court
invoked and applied Iowa Code section 901A.2(3) (2009), a ... More...

$0 (04-28-2016 - IA)


United States of America v. Rufino Rolon-Polo
Illegal Alien Sentenced to Prison for Possession of a Firearm

An illegal alien who possessed a firearm was sentenced yesterday to one year in federal prison.

Rufino Rolon-Polo, age 36, a Mexico citizen residing in Hampton, Iowa, received the prison term after a December 29, 2015, guilty plea to one count of possession of a firearm by an alien unlawfully in the United States.
... More...

$0 (04-12-2016 - IA)