Florida Due Process Law
DONALD OTIS WILLIAMS vs. STATE OF FLORIDA
The victim, Janet Patrick, was last seen alive on October 18, 2010, after
shopping for groceries at Publix near her home in Lake County, Florida. The
defendant, Donald Otis Williams, through both security video and eyewitness
testimony, was identified as accompanying her at Publix and getting into the
passenger seat of her vehicle, a white Chevrolet Impala. Multiple witnesses... More...

$0 (01-21-2017 - FL)


TERRY BESS v.STATE OF FLORIDA
Terry Bess (the defendant) appeals his judgment and sentence, entered by the
trial court after a jury found him guilty of committing a lewd or lascivious battery. Because
the State properly concedes that the trial court erred in failing to conduct a Richardson1
1 Richardson v. State, 246 So. 2d 771 (Fla. 1971) (providing that, when a disco... More...

$0 (01-17-2017 - FL)


Leronnie Lee Walton v. State of Florida
On September 10, 2008, Kristina Salas and her sister, Karine Nalbandyan,
placed their children into a parked car. As Salas leaned into the car, a man
ambushed her, held a gun to her head, and demanded that she give him her purse or
be killed. The two struggled over the purse until the gun fell to the ground. Then
the man picked up his gun, went to the other side of the car, ... More...

$0 (12-03-2016 - FL)


BERNARDINO CABRERA v. STATE OF FLORIDA
Sex Offender
Appellant was charged with sexual battery on a child under twelve years of
age based on acts he allegedly committed against P.C. between August 2012 and
June 2013. The State filed a notice of its intent to introduce the child hearsay
statements P.C. had made about the alleged sexual battery during a forensic
interview conducted by the CPT. At the hearing on the State's notice... More...

$0 (11-22-2016 - FL)


ROGER EARNEST HEARE v. STATE OF FLORIDA
In 2009, Heare and his wife separated, and she moved out of the marital home. Their divorce was final in May 2015, and the marital home was awarded to the wife although she no longer lived in the home. Heare was incarcerated at some point during the dissolution proceedings, and all of his personal belongings remained in the marital home. The final judgment ordered Heare to stay away from the ma... More...

$0 (11-22-2016 - FL)


ROBERT ANDERSON SMITH v. STATE OF FLORIDA
A jury found Smith guilty of felony battery based on a prior battery conviction but acquitted him of several other charges all stemming from a physical altercation with the victim, his then-girlfriend. Smith scored nine points on his scoresheet, placing him in the range for a mandatory nonstate prison sanction unless the trial court found him to be a danger to the public. See § 775.082(10), Fla.... More...

$0 (11-22-2016 - FL)


TONY ROMANO vs STATE OF FLORIDA
Sex Offender
During the pendency of this appeal, Romano filed a motion to correct sentencing error pursuant to Florida Rule of Criminal Procedure 3.800(b), raising two issues. First, he argued that the trial court erred in ordering him to pay for random drug screening as a condition of his probation because the trial court did not orally pronounce the condition. Second, Romano argued that the order revoking ... More...

$0 (11-22-2016 - FL)


BRIGHT HOUSE NETWORKS v. AT&T CORP., AND BREVARD COUNTY SCHOOL BOARD
In December 2013, the School Board issued an RFP seeking proposals from
vendors who could provide "Internet Provider Wide Area Network" services to its schools.
The new contract would replace the School Board's existing contract (with AT&T) to
provide those services. The RFP required each proposer to provide sealed bids, which
would be ranked by a selection committee when ope... More...

$0 (11-22-2016 - FL)


Dante Martin v. State Of Florida  
Dante Martin (the defendant) appeals his judgment and sentences, which were
entered by the trial court after a jury found him guilty of committing the crimes of
manslaughter,1 felony hazing resulting in death,2 and two counts of misdemeanor hazing.3
We affirm.
The defendant was a member of the percussion section of the Florida A&M
University's marching band, the "Marchin... More...

$0 (11-22-2016 - FL)


William Thompson v. State of Florida
Thompson pled guilty to the March 30, 1976, brutal beating death of the victim, Sally Ivester. Thompson v. State, 389 So. 2d 197, 198 (Fla. 1980). In Thompson, this Court described the crimes, which occurred when William Lee Thompson was 24 years old:

The appellant Thompson, Rocco Surace, Barbara Savage, and the victim Sally Ivester were staying in a motel room. The girls were instruc... More...

$0 (11-21-2016 - FL)


Leon Davis, Jr. v. State of Florida
STATEMENT OF FACTS AND PROCEDURAL HISTORY
The Events at Headley Insurance
The evidence introduced at Davis's trial revealed the following. Around
3 p.m. on December 13, 2007, Davis entered the Lake Wales location of the
Headley Insurance Agency (Headley) with the intent to commit robbery. Davis
was armed with a loaded .357 magnum revolver and equipped with duct tape, a <... More...

$0 (11-21-2016 - FL)


Brian Michael Robinson v. State of Florida
Sex Offender
On July 20, 2012, Robinson Michael Robinson was charged in an information in
Count 1, a second-degree felony, with promoting sexual conduct by a child in
violation of section 827.071(3), Florida Statutes (2007), and Counts 2 through 10,
third-degree felonies, with possession of a photograph, motion picture, exhibition,
show, representation or other presentation, to-wit, video o... More...

$0 (11-21-2016 - FL)


Robert Pernell McCloud v. State of Florida
Robert McCloud appeals his convictions and sentences for the first-degree
murders of Dustin Freeman and Tamiqua Taylor. During the afternoon of October
3, 2009, McCloud and Andre Brown were driving around the Malibu
neighborhood of Orlando, Florida, when they ran into Joshua Bryson. The three


- 2 -
visited Major Griffin at his house, where a series of discuss... More...

$0 (11-21-2016 - FL)


BYRON DAMON LAVENDER v. STATE OF FLORIDA
Case No. - 2D15-417
Byron Damon Lavender appeals his judgment and sentence for burglary of a dwelling with assault. We affirm his judgment without further comment. We also affirm his sentence,1 but we write to address his challenge to the imposition of two special conditions of probation for which the State conceded error. Special condition 17 required Lavender to maintain an hourly accounting of all of his activ... More...

$0 (11-07-2016 - FL)


STUART M. GOLANT vs STATE OF FLORIDA
This matter arises out of foreclosure proceedings before Judge Howard H. Harrison. The homeowners were represented by Margery E. Golant (Ms. Golant), Mr. Golant, and another attorney. During a pretrial hearing held in November 2014, Ms. Golant asserted that she had filed an answer on behalf of the homeowners. The bank's attorney stated that he never received the answer, and that no answer had b... More...

$0 (11-07-2016 - FL)


FUTO CHARLES vs STATE OF FLORIDA
Appellant was indicted along with several co-defendants on allegations 1 We deny the State's motion to certify questions of great public importance. 2 that he was a member of the "Top 6" gang, a violent criminal enterprise operating in Palm Beach County. Appellant initially cooperated with the authorities in hopes of securing a plea agreement. The record reveals that two plea agreements w... More...

$0 (10-29-2016 - FL)


Clemente Javier Aguirre-Jarquin v. State of Florida & Clemente Javier Aguirre-Jarquin V. Julie L. Jones, etc.
In 2006, Aguirre was convicted and sentenced to death for the 2004 murders of Cheryl Williams and Carol Bareis, who were stabbed to death in their home. Aguirre-Jarquin v. State, 9 So. 3d 593 (Fla. 2009). In its opinion in Aguirre's direct appeal, this Court explained the evidence presented at trial as follows: Aguirre was born in Honduras in 1980 and came to the United States in March of 20... More...

$0 (10-29-2016 - FL)


STATE OF FLORIDA vs. JACOB JOHN DOUGAN, JR.
After a lengthy evidentiary hearing, the postconviction court, in a detailed,
239-page order, concluded that the murder conviction and sentence of death should
be vacated and a new trial granted on multiple grounds. A key finding was that the
State not only failed to disclose the full extent of its plea deal with William Hearn,
the State's only eyewitness to the murder, but al... More...

$0 (10-21-2016 - FL)


Larry Darnell Perry v. State of Florida
In State v. Perry, the Fifth District Court of Appeal addressed two cases
involving defendants awaiting trial for charges of first-degree murder, in which the
State filed notices of intent to seek the death penalty prior to the United States
Supreme Court issuing its decision in Hurst v. Florida on January 12, 2016. Perry,

5. Th... More...

$0 (10-17-2016 - FL)


TIMOTHY LEE HURST v. STATE OF FLORIDA
The background and facts of this case were reiterated in our decision in
Hurst v. State in pertinent part as follows:
Hurst was convicted for the May 2, 1998, first-degree murder of Cynthia Harrison in a robbery at the Popeye's restaurant where Hurst was employed in Escambia County, Florida. The victim, also an employee, had been bound and gagged and repeatedly cut and stabbed with a we... More...

$0 (10-17-2016 - FL)


FRANK MOORE, JR. v. STATE OF FLORIDA
Frank Moore, Jr., appeals his judgment and sentences for possession of cocaine and possession of paraphernalia that were entered following his no contest plea in which he reserved the right to appeal the trial court's dispositive ruling denying his motion to suppress. Because the seizure of the contraband and related inculpatory
statements sought to be suppressed occurred during the unauthor... More...

$0 (10-08-2016 - FL)


JOSEPH BRIAN VALCARCEL vs STATE OF FLORIDA
The issue presented for our review is whether the trial court conducted a sufficient inquiry in the motion to continue a sentencing hearing where the continuance was critical to appellant retaining counsel of his choice. We find that the trial court summarily denied the motion to continue, which resulted in the summary denial of appellant's counsel of choice. The denial was made without sufficie... More...

$0 (10-07-2016 - FL)


Kathy Johnson v. Omega Insurance Company
Section 627.428, Florida Statutes, outlines the provision under which an
insured may recover attorney's fees incurred as a result of recovering on a valid
claim for insurance benefits. See § 627.428, Fla. Stat. (2015). Today we address
the interpretation of section 627.428, and we begin with a review of the actual text
of the statute:
(1) Upon the rendition of a judgmen... More...

$0 (10-07-2016 - FL)


CRANE CO., R.J. REYNOLDS TOBACCO CO. v. RICHARD DELISLE and ALINE DELISLE
Crane Co. and R.J. Reynolds Tobacco Co. appeal from an adverse jury verdict in favor of Richard DeLisle in which the jury found that both appellants' products containing asbestos were substantial contributing causes to appellee DeLisle's mesothelioma and awarded substantial damages. Crane primarily argues that the court erred in not excluding expert causation testimony, in denying its motion for ... More...

$0 (09-20-2016 - FL)


State of Florida v. Matthew Apperson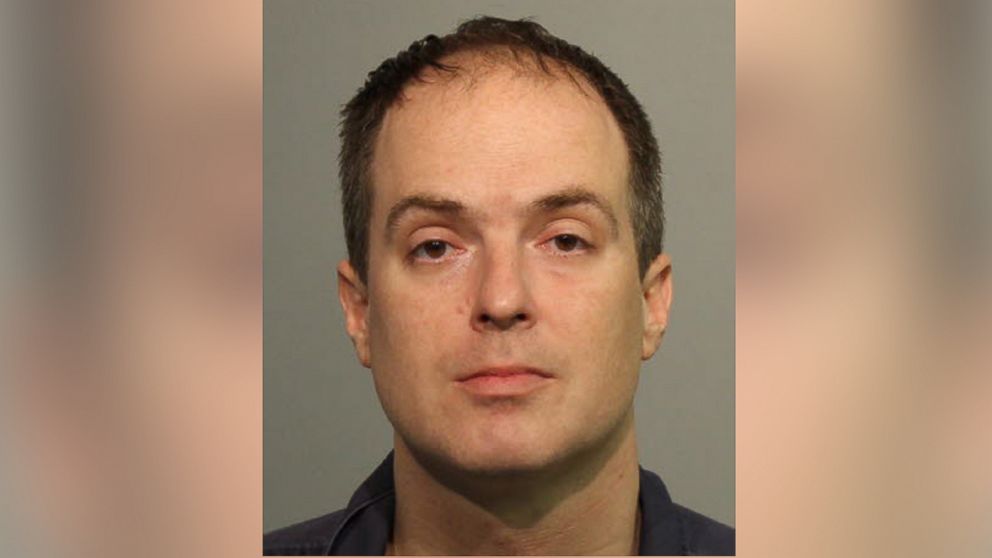 Sanford, FL - Jury Finds Defendant Guilty On Attempted Murder Charge

The State of Florida charged Matthew Apperson with attempted second dgree muder with a firearm, shooting into an occupied vehicle and aggravated assault with a firearm for shooting a gun in a 2015 road-rage incident involving George Zimmerson on Lake Mary Boulevard.

Apperson claimed self-defense.

Zimmer... More...

$0 (09-17-2016 - FL)


United States of America v. Forest Hill Garden's East Condominium Association, Inc. and Forest Hill Cardens Property Owners' Association, Inc.
The simplest description of this case is that it involves a dispute between a bank, which foreclosed a first mortgage, and a condominium association. In fact, however, the plaintiff is the United States of America,1 suing on behalf of the Secretary of the Department of Housing and Urban Development ("HUD"), as the successor to two separate banks, each of which foreclosed a first mortgage, and - to... More...

$0 (01-03-2014 - FL)


FERIN BELLAMY v. STATE OF FLORIDA
The issue for our consideration in this case is whether the trial court correctly applied the law in denying appellant's motion for downward departure. Because the trial court incorrectly applied the law as to two of the downward departure elements, and because the record does not establish that the trial court properly applied the law as to the third element, we reverse and remand for the trial ... More...

$0 (09-05-2016 - FL)


MARTICE SPEARS v. STATE OF FLORIDA
In this appeal, Martice Spears appeals his criminal convictions and sentences in two unrelated cases, CF13-3400 (possession of a firearm by a convicted felon) and CF14-0275 (grand theft). The trial court sentenced Spears to twelve years' imprisonment for possession of a firearm by a convicted felon in CF13-3400, to run consecutively with the already imposed five-year sentence in CF14-0275. We va... More...

$0 (08-29-2016 - FL)


DONARIUS JAVORIUS JOHNSON v. STATE OF FLORIDA
Appellant, Donarius Johnson, appeals his conviction and twelve-year sentence for one count of possession of a firearm or ammunition by a convicted felon. On appeal, Appellant argues that the trial court erred by: (1) allowing the State to call the victim as a witness for the primary purpose of impeaching the witness; (2) admitting the victim's written statement into evidence as a past recollectio... More...

$0 (08-28-2016 - FL)


CHERYL ROBINSON v. STATE OF FLORIDA
Appellant's sister was involved in a fight at a park involving two of the eventual victims in this case. Later that night, Appellant, her sister, and another accomplice attacked the four victims at the residence of several of the victims. The only non-victim/aggressor witness to this altercation was the juvenile son of one of the victims. Appellant was charged with five battery-related and prop... More...

$0 (08-28-2016 - FL)


OWEN GRANGE v. STATE OF FLORIDA
We deny appellant's motion for rehearing and certification, but grant his motion for written opinion. We affirm the denial of his post-conviction motion and address solely his Sixth Amendment claim.
Appellant was convicted of armed burglary of a structure with actual possession of a firearm, robbery with a firearm and aggravated battery with great bodily harm. The convictions followed a ... More...

$0 (08-28-2016 - FL)


Scott Mansfield v. State of Florida
This case is before this Court on appeal from an order denying Scott
Mansfield's motion to vacate a judgment of conviction of first-degree murder and
a sentence of death under Florida Rule of Criminal Procedure 3.851. We have
jurisdiction. See Art. V, § 3(b)(1), Fla. Const. For the reasons below, we affirm.
Mansfield was convicted of the first-degree murder of Sara Robles ... More...

$0 (08-28-2016 - FL)


Lawrence William Patterson v. State of Florida
Patterson's jury convicted him of multiple crimes stemming from the alleged
arsons of his truck and residence. As the First District explained,
[t]he arsons for which Patterson was tried and convicted completely destroyed his house and truck (which was parked in the garage at the time). It was alleged that Patterson used the truck to start one of the two arson fires in the house. [Not... More...

$0 (08-28-2016 - FL)


United States of America v. Juan Carlos Medina Cardenas
Miami, FL - Colombian Citizen Sentenced for his Participation in an International Money Laundering Conspiracy

A Colombian citizen was sentenced to 30 months in prison, to be followed by two years of supervised release for his participation in an international money laundering conspiracy.

Juan Carlos Medina Cardenas, 46, previously pled guilty to one count of conspiracy to commit ... More...

$0 (08-19-2016 - FL)


United States of America v. Wenxia Man, aka Wency Man
Miami, FL - California Woman Sentenced to 50 Months in Prison for Conspiring to Illegally Export Fighter Jet Engines and Unmanned Aerial Vehicle to China

Wenxia Man, aka Wency Man, 45, of San Diego, was sentenced to 50 months in prison for conspiring to export and cause the export of fighter jet engines, an unmanned aerial vehicle – commonly known as a drone – and related technical data t... More...

$0 (08-19-2016 - FL)


Maxime Cherilus v. State of Florida*
Believing he was facilitating a cocaine transaction for his friend's
brother, who was actually a police informant, Appellant met with an undercover officer and exchanged a sample of cocaine for $50. During the meeting, Appellant and the undercover officer discussed a sale of five ounces of cocaine to take place the following day. They negotiated a price of $1,200 per ounce, referring to coc... More...

$0 (08-22-2016 - FL)


Edward Lewis Gibson v. State of Florida*
Edward Lewis Gibson appeals his conviction and sentence for first degree murder with a firearm. He argues that the trial judge erred in depriving him of his constitutional right to testify and in overruling his hearsay objection to the admission of a text message sent from his cell phone. We find no error in admission of the text message, but we reverse and remand for a new trial because the tri... More...

$0 (08-22-2016 - FL)


Quentin Pierce v. State of Florida*
Appellant appeals his convictions of second-degree murder with a firearm, possession of a firearm by a convicted felon, and carrying a concealed firearm. Appellant claims several errors, including the denial of his motion to sever, fundamental error in jury instructions, and error in the denial of his motion for judgment of acquittal. We find that none of these constitute error and, as such, we ... More...

$0 (08-22-2016 - FL)


Barrington Deferrell v. State of Florida*
In 2011, Deferrell was placed on probation for four years for attempted burglary of a dwelling and preventing or obstructing the extinguishment of a fire charges. In May 2012, Deferrell was arrested and formally charged with three crimes. The new law charges also served as the basis for a violation of probation ("VOP") proceeding.
1 Faretta v. California, 422 U.S. 806 (1975).
2 More...

$0 (08-22-2016 - FL)


United States of America v. Erica Antoinette Hollingsworth
Miami, FL - Tax Return Preparer Sentenced for Filing False Tax Returns with the IRS

A tax return preparer was sentenced to 30 months in prison, to be followed by one year of supervised release, and was ordered to pay restitution in the amount of $163,865 for filing false tax returns with the Internal Revenue Service (IRS).

Wifredo A. Ferrer, United States Attorney for the Souther... More...

$0 (08-10-2016 - FL)