Arkansas Medical Malpractice Law
MICHAEL MITCHELL V. STATE OF ARKANSAS
Shannell Holmes was married to the victim, Troy Holmes. Shannell had two
teenage daughters at home, Ayanna and Asia, and Roderick Gulley, Shannell's cousin, was
staying with the Holmes family. On the evening of December 27, 2014, Roderick began
arguing and "tussling" with his baby's mother, Tatiana Curry, about their baby spending
the night at the Holmes residence. Roderick "re... More...

$0 (04-22-2018 - AR)


JAMES LARAIL SHARP, JR. v. STATE OF ARKANSAS
Appellant was charged in the Sebastian County Circuit Court with one count of
murder in the first degree, a Class Y felony; two counts of aggravated robbery, a Class Y
felony; and one count of kidnapping, a Class Y felony. The charges arose from an event
that occurred on January 23, 2016, and the victim was identified as Kaleb Glenn Watson.
Bailey Smith testified that on Janua... More...

$0 (04-22-2018 - AR)


Joseph Albertson, III v. Kansas City Southern Railway Company
Morelaw Internet Marketing for Legal Professionals
MoreLaw Will Make Your Phone Ring
$10 to $1000 Per Month - No Contract
888-354-4529
Texarkana, AR - Joseph Albertson, III sued The Kansas City Southern Railway Company on a personal injury negligence theory.

Date Filed # Docket Text
03/17/2005 29 ORDER by Honorable Harry F. Barnes that since Pltf's claims against Deft have been dismissed and Pltf's medical liens and attorneys fees have been satisfied, the Court finds that this case should be and hereby is closed te... More...

$1 (03-17-2005 - AR)


DANNY L. BURROW V. J.T. WHITE HARDWARE & LUMBER
On October 31, 2003, Rick Tubbs, owner of J.T. White Hardware & Lumber
Company, filed a motion for default judgement against Danny and Shena Burrow. On July
1, 2004, the Craighead County Circuit Court granted the motion and awarded Tubbs
$9,127.92 in damages plus interest and $1,000 in attorney's fees. The circuit court also
ordered the Burrows to file a verified affidavit of ... More...

$0 (04-16-2018 - AR)


DANIEL LYNN HONEY v. STATE OF ARKANSAS
Honey was charged with two counts of rape based on allegations that he inserted his
finger into the vagina and anus of seven-year-old R.T. Prior to trial, Honey filed a motion
for discovery to which the State filed a response and supplemental response. Honey later filed
a separate request for discovery pursuant to Arkansas Rule of Criminal Procedure 17.1,
specifically asking the S... More...

$0 (04-16-2018 - AR)


DON WILLIAM DAVIS V. STATE OF ARKANSAS
Davis was charged and convicted of the capital murder of Jane Daniel, theft of
property, and burglary. Prior to his trial, the Benton County Circuit Court ordered Davis
to be examined by Dr. Jenkins at Ozark Guidance to determine whether "there are
reasonable grounds to believe the defendant to be presently insane or that he was insane
at the [time] of the alleged offenses." Je... More...

$0 (04-15-2018 - AR)


VIRGINIA ANN HYATT V. STATE OF ARKANSAS
Virginia and her husband, James Hyatt ("James"), met Patricia and her husband, Ray
Wheelington,2 at the Guys & Dolls Club (the "Club") in Texarkana, where Patricia and
Ray taught square dancing. Virginia and James attended dances and lessons at the Club. In
2009, James and Patricia began having an affair.
James, along with several members of the Club—Eddy "Reese" Baker, Harvey... More...

$0 (04-15-2018 - AR)


MATTHEW BRIAN BURNSIDE V. STATE OF ARKANSAS
In 2014, a Faulkner County jury convicted Matthew Burnside of raping and sexually
assaulting a twelve-year-old girl. His convictions were affirmed on direct appeal by this
court in 2015. Burnside v. State, 2015 Ark. App. 550, 472 S.W.3d 497. He filed a timely
petition for postconviction relief in the circuit court in December 2015 pursuant to Arkansas
Rule of Criminal Proced... More...

$0 (04-03-2018 - AR)


ANNE O'HARA BYNUM V. STATE OF ARKANSAS
There are no factual disputes. In early 2015, Bynum, a 37-year-old divorced woman
living with her mother, stepfather, brother, and four-year-old son, T.B., outside of
Monticello, discovered she was pregnant. She believed her mother would not allow her
and T.B. to continue living in her home if her mother learned Bynum was pregnant;
therefore, Bynum did not tell her mother abo... More...

$0 (04-01-2018 - AR)


HERSCHEL L. BRIGANCE v. STATE OF ARKANSAS
This appeal arises from an event that occurred on March 26, 2016. Laura Montano,
an off-duty Little Rock police officer, took an over-the-counter sleeping aid about 8:00 p.m.
and went to sleep in her Conway home. She was awakened at approximately 11:30 p.m. to
the sound of someone knocking at her door. Montano initially ignored the knocking, but
when she heard her front door be... More...

$0 (04-01-2018 - AR)


DUAN HARRIS V. STATE OF ARKANSAS
Appellant Duan Harris was convicted in a jury trial of rape, aggravated assault, and
interference with emergency communication. The victim was Mia Colley. For these
offenses, Mr. Harris was sentenced to ten years in prison.
Mr. Harris now appeals, raising two arguments for reversal. First, he argues that the
trial court erred in allowing Lakeisha Harris to testify about an ... More...

$0 (04-01-2018 - AR)


DANIEL LYNN HONEY v. STATE OF ARKANSAS
Honey was charged with two counts of rape based on allegations that he inserted his
finger into the vagina and anus of seven-year-old R.T. Prior to trial, Honey filed a motion
for discovery to which the State filed a response and supplemental response. Honey later filed
a separate request for discovery pursuant to Arkansas Rule of Criminal Procedure 17.1,
specifically asking the S... More...

$0 (04-01-2018 - AR)


Amy Thomas v. Nancy A. Berryhill, Acting Commissioner of Social Securty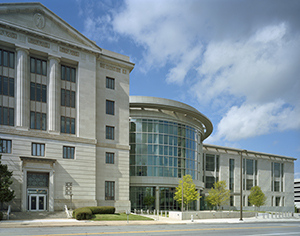 Federal Courthouse Eastern District of Arkansas - Little Rock, Arkansas
Amy Thomas was thirty-four years old, the mother of a four-year-old son, and
in the process of divorcing her second husband. A high-school graduate, she lived on
her own, cared for herself and her indoor dog and cat, tended her home, managed her
finances, and led a more-or-less independent life. She had custody of her son every
other week and would care and provide for him as well,... More...

$0 (02-05-2018 - AR)


The Estate of Chandler J. Barnwell v. Linda Watson, Dr., EdD, Superintendent of the School Board of the Little Rock Independent School District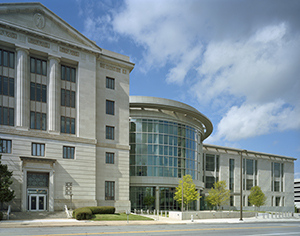 Federal Courthouse Eastern District of Arkansas - Little Rock, Arkansas
After their son tragically committed suicide, the plaintiffs, Michael and Anna
Barnwell, sued the superintendent of their son's school district, alleging that the
school had discriminated against their son on the basis of disability by failing to
adequately protect him from being bullied by other students. But the district court2
found no evidence to support the Barnwells' claim, a... More...

$0 (01-28-2018 - AR)


Carolyn Combs v. Nancy A. Berryhill, Acting Commissioner, Social Security Administration
Carolyn Combs appeals from the district court's order affirming the
Administrative Law Judge's (ALJ) denial of her application for disability insurance
benefits and supplemental security income. Because we conclude that the ALJ failed
to fully and fairly develop the record, we reverse and remand for further factual
findings.
I. Background
Combs applied for disability benefi... More...

$0 (08-21-2017 - AR)


United States of America v. Julie Anna DeLarm
Federal Courthouse - Little Rock, Arkansas
Little Rock, AR - Former Searcy Business Owner Sentenced to Prison for False Statement to Social Security Administration

Julie Anna DeLarm, formerly known as Julianna England, 51, appeared before United States District Court Judge Billy Roy Wilson and was sentenced to 24 months in prison for making a false statement to the Social Security Administration.

Julie Anna DeLarm had bee... More...

$0 (08-17-2017 - AR)


AARON MICHAEL LEWIS V. STATE OF ARKANSAS
On September 25, 2014, Carl Carter reported that his wife, Beverly ("Carter"), a
real estate agent, was missing. He stated that Carter had planned to show a house in Scott,
but when she had not returned home by 9:00 that evening, he became worried and drove
to the Scott residence. There, he saw Carter's vehicle in the driveway and discovered that
she had left her purse inside t... More...

$0 (06-14-2017 - AR)


United States of America v. James R. Cheek and Herschel J. Breig, Sr.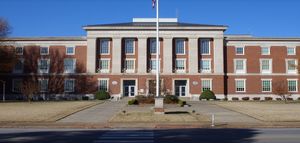 Federal Courthouse - Fort Smith, Arkansas
Texarkana, AR - Men Sentenced to Federal Prison and Ordered to Pay Over $6 Million Restitution for Tax Fraud at Hope Hospital

Two men were sentenced on one count each of Failure to Collect or Pay Over Tax. James R. Cheek, age 68, of Waleska, Georgia and Herschel J. Breig, Sr., age 69, of Nixa, Missouri were each sentenced to 36 months in federal prison followed by three years of supervi... More...

$6000000 (04-21-2017 - AR)


MARVIN A. STANTON V. STATE OF ARKANSAS
On September 25, 2015, Stanton and the victim, Jesse Hamilton, confronted each
other at a Raceway gas station in Texarkana, Arkansas. While the testimony of the State's
witnesses differed significantly from Stanton's testimony regarding the circumstances, the
parties agree that the confrontation escalated into a fight that ended when Stanton shot
Hamilton with a handgun, causin... More...

$0 (04-28-2017 - AR)


United States of America v. Dr. Richard Duane Johns
Little Rock, AR - Physician Admits to Illegally Distributing 39,000 Pills, Pleads Guilty to Federal Conspiracy

Dr. Richard Duane Johns, 49, of Little Rock, pleaded guilty to conspiracy to distribute oxycodone without an effective prescription. Dr. Johns was responsible for illegally distributing at least 39,000 pills, with a street value of more than $1,000,000.

Dr. Johns pleaded... More...

$0 (03-02-2017 - AR)


Lora D. Hamman v. Carolyn W. Colvin
Lora Hamman applied for disability insurance benefits, asserting that she was
disabled due to a combination of physical and mental impairments. Her application
was denied by an administrative law judge (ALJ), who concluded that she suffered
from severe impairments but was nonetheless capable of performing some work. The
Appeals Council declined to review her case. Hamman then sough... More...

$0 (02-27-2017 - AR)


United States of America v. Lynn Alisa Espejo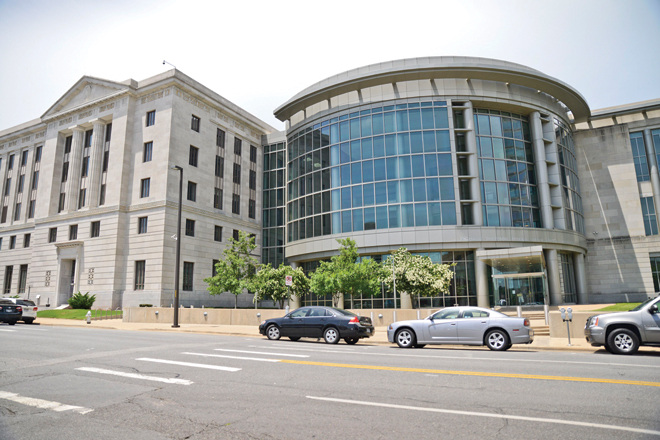 Little Rock, AR - Jury Finds... More... $0 (02-08-2017 - AR)


TIMOTHY LAMONT HOWARD V. STATE OF ARKANSAS
This case involves the homicides of Brian Day and his wife, Shannon, and the
attempted murder of their seven-month-old son, Trevor, which occurred in December
1997. The prosecuting attorney initially charged Howard with capital murder for the deaths
of Brian and Shannon and with the attempted capital murder of Trevor. A jury found
Howard guilty as charged, and he received two... More...

$0 (12-12-2016 - AR)


GREGORY AARON KINSEY APPELLANT v. STATE OF ARKANSAS
On July 1, 2013, Kinsey was charged with two counts of capital murder in the June
26, 2013, deaths of Brandon Prince and Nathan Young. At trial, Nathan Maynard testified
that he lived next door to Prince and across the street from Young in Fort Smith. Maynard
testified that at around 9:00 p.m., Young knocked on his door and asked him if he wanted
to come outside and drink a beer. ... More...

$0 (11-17-2016 - AR)


THOMAS CONAN ORTEGA V. STATE OF ARKANSAS
Sex Offender
Appellant was charged as a habitual offender in the Garland County Circuit Court with rape under two alternative theories: that he engaged in sexual intercourse or deviate sexual activity with another person by forcible compulsion or that the victim was incapable of consent because she was physically helpless. At appellant's jury trial, the victim testified that on the morning of July 4, 201... More...

$0 (11-04-2016 - AR)


ELVIS AARON THACKER V. STATE OF ARKANSAS
In 2011, Fort Smith police officers were arresting Thacker for the rape of a woman in Fort Smith. Law enforcement officers from Oklahoma also participated in the arrest because they suspected that Thacker had murdered Briana Ault, whose body had been found in Oklahoma a few days earlier. The officers who were attempting to serve the warrant were dressed in plainclothes. Initially, to gain a... More...

$0 (10-26-2016 - AR)


WILLIAM DIESER v. ST. ANTHONY'S MEDICAL CENTER
On January 28, 2008, Mr. Dieser was admitted to St. Anthony's for surgery to
remove a pancreatic pseudocyst. Two days later, Mr. Dieser developed a pressure wound
on his buttocks. The wound developed into a stage IV pressure ulcer extending from the
surface of Mr. Dieser's skin to the bone. Surgery had to be performed to cut and remove
dead tissue from the wound. Mr. Dieser... More...

$0 (10-05-2016 - AR)


United States of America v. Dr. Robert Barrow
Little Rock, AR - Little Rock Doctor Sentenced to Prison for Health Care Fraud

Dr. Robert Barrow, 63, of Little Rock, was sentenced to two years in federal prison for conspiring to commit health care fraud, bringing to a close a multi-year federal investigation that began because of an anonymous tip.

At the conclusion of the hearing, U.S. District Court Judge J. Leon Holmes, citi... More...

$0 (08-14-2016 - AR)


EDWARD JOSEPH REYNOLDS V. STATE OF ARKANSAS
Edward Joseph Reynolds appeals a jury's verdict finding him guilty of kidnapping
and aggravated assault. He was sentenced as a habitual offender to consecutive sentences of
life imprisonment and fifteen years' imprisonment, respectively. On appeal, Reynolds
contends that the circuit court erred by (1) denying his directed-verdict motions on both
charges; (2) allowing the vict... More...

$0 (05-22-2016 - AR)


Quarles v. Courtyard Gardens Health and Rehabilitation LLC
The record reflects that Bennie Jean Quarles, the decedent, was a resident of
Courtyard Gardens, a long-term-care facility in Arkadelphia, from June 2009 to March
2010, when she transferred to another nursing home. On June 4, 2010, Bennie Jean
purportedly executed a durable power of attorney in favor of her son, Kenny Quarles. On
January 27, 2011, Kenny, as "Power of Attorne... More...

$0 (03-26-2016 - AR)


Gray v. White River Health Sys. Inc.
This appeal stems from a medical-malpractice action filed by appellant, Carolyn Gray,
against Doctors' Anatomic Pathology Services, P.A., Dr. Stephen Locke, ten John Doe
defendants, and appellees, White River Health System, Inc. d/b/a White River Medical
Center, and its insurer Continental Casualty Company (appellees hereinafter collectively
referred to as "WRMC"). In her suit fil... More...

$0 (02-29-2016 - AR)


STATE OF ARKANSAS V. BRANDON E. LACY
Brandon Lacy was convicted of capital murder and sentenced to death. We affirmed
on direct appeal. Lacy then filed a Rule 37.5 petition wherein he alleged ineffective
assistance of counsel. The circuit court granted Lacy a new sentencing hearing after finding
that defense counsel's performance had been inadequate. The State has appealed from this
order. In addition, Lacy has cr... More...

$0 (02-04-2016 - AR)


Adkins v. State Of Arkansas
In 2013, appellant Joseph Adkins entered guilty pleas to two counts of aggravated
robbery and one count of theft of property, and residential burglary.1 The trial court imposed
an aggregate sentence of 360 months' imprisonment in the Arkansas Department of Correction,
with an additional 120 months' suspended. Adkins filed a petition for postconviction relief
under Arkansas Rule o... More...

$0 (01-24-2016 - AR)


Conway v. State Of Arkansas
A Garland County jury convicted Samuel L. Conway of capital murder and
aggravated robbery stemming from the March 14, 2005 shooting death and robbery of Mary
Adams. The State waived the death penalty, and Conway was sentenced to life without
parole plus 588 months to be served in the Arkansas Department of Correction. He raises
five points on appeal, arguing that the circuit cour... More...

$0 (01-16-2016 - AR)


Bryce Allen v. State Of Arkansas
Bryce Allen was convicted by a Pulaski County jury of one count of second-degree murder and two counts of attempted second-degree murder. He now appeals, arguing that the jury should have been instructed on attempted reckless manslaughter as a lesser-included offense of attempted second-degree murder. We affirm.

The facts underlying this criminal case are not in dispute. On 19 Ma... More...

$0 (11-28-2015 - AR)


Holland v. State of Arkansas
The Arkansas Supreme Court, in affirming defendant's convictions of first and second-degree sexual assault against two minors, XB and JD, in 2006 and 2010, upheld exclusion of one of the victim's medical-psychiatric intake records in 2011. The records showed that the victim denied that he had previously been sexually assaulted. The majority affirmed and reasoned there was no reversible error, but ... More...

$0 (11-27-2015 - AR)


United States of America v. Donald Wayne Lamoureaux
Fort Smith, AR - Missouri and Arkansas Physician Sentenced to 15 Years for Online Sexual Enticement of a Child

Donald Wayne Lamoureaux, age 69, of Hardy, Arkansas, was sentenced to 15 years in federal prison and ten years of supervised release on one count of Coercion and Enticement of a Minor. The Honorable P.K. Holmes, III presided over the sentencing hearing in the United States Distr... More...

$0 (11-21-2015 - AR)


Ark. Dep't of Veterans Affairs v. Mallett
Appellant, Arkansas Department of Veterans Affairs d/b/a Arkansas Veterans Home
and Fayetteville Veterans Home ("ADVA") appeals the Pulaski County Circuit Court's order
granting class certification to appellees in their case alleging violations of the Arkansas
Minimum Wage Act ("AMWA"), Arkansas Code Annotated sections 11-4-201 et seq. On
appeal, ADVA argues that the circuit court... More...

$0 (11-19-2015 - AR)


Swift v. State Of Arkansas
In 2013, appellant Tyrone Swift entered a negotiated plea of guilty to first-degree battery
and first-degree criminal mischief. He was sentenced as a habitual offender to an aggregate term
of 300 months' imprisonment. On January 21, 2015, Swift filed in the trial court a pro se
petition for writ of error coram nobis. The petition was denied.1
Swift has lodged an appeal in this ... More...

$0 (10-23-2015 - AR)


United States of America v. Dr. Robert Barrow
Little Rock, AR - Little Rock Doctor Pleads Guilty To Health Care Fraud Admits To $2.2 Million In Fradulent Billing

Dr. Robert Barrow, 62, of Little Rock, pled guilty to conspiring to commit health care fraud before U.S. District Court Judge J. Leon Holmes.

Dr. Barrow owned and operated a Little Rock medical clinic named "Your Doctor's Office." At today's hearing, Dr. Barrow admi... More...

$0 (10-13-2015 - AR)