Arkansas Battery Law
Tristan Lajuan Mosley v. State of Arkansas
On December 30, 2015, the State charged Mosley with second-degree battery of an
officer and resisting arrest. On February 5, 2016, Mosley filed a motion to transfer his case
to the Veterans Treatment Court. In the motion, he agreed to plead guilty to second
degree battery and resisting arrest and to be sentenced to a period of supervised probation.
On the same day he filed the t... More...

$0 (05-10-2018 - AR)


JORDAN WILLIAMS v. STATE OF ARKANSAS
This case is before us for a second time after we initially ordered rebriefing. Williams
v. State, 2017 Ark. App. 663. Jordan Williams was convicted by a jury in the Hempstead
County Circuit Court of two counts of aggravated robbery, one count of aggravated
residential burglary, one count of first-degree battery, two counts of second-degree battery,
one count of interference with... More...

$0 (05-03-2018 - AR)


MACHUN SHERROD CLINKSCALE v. STATE OF ARKANSAS
ARKANSAS COURT OF APPEALS
The Little Rock Police Department (LRPD) was dispatched to Sky Road Gas Station on January 1, 2017, around 2:00 p.m. concerning a shooting that had just occurred. Detective Roy Williams assisted in the investigation of the shooting in which Edmond Daniels was the victim. When he arrived, Daniels was in the back of the MEMS truck. Detective Williams was able to see that Daniels suffered gunshot ... More...

$0 (04-25-2018 - AR)


MICHAEL MITCHELL V. STATE OF ARKANSAS
Shannell Holmes was married to the victim, Troy Holmes. Shannell had two
teenage daughters at home, Ayanna and Asia, and Roderick Gulley, Shannell's cousin, was
staying with the Holmes family. On the evening of December 27, 2014, Roderick began
arguing and "tussling" with his baby's mother, Tatiana Curry, about their baby spending
the night at the Holmes residence. Roderick "re... More...

$0 (04-22-2018 - AR)


DANIEL LYNN HONEY v. STATE OF ARKANSAS
Honey was charged with two counts of rape based on allegations that he inserted his
finger into the vagina and anus of seven-year-old R.T. Prior to trial, Honey filed a motion
for discovery to which the State filed a response and supplemental response. Honey later filed
a separate request for discovery pursuant to Arkansas Rule of Criminal Procedure 17.1,
specifically asking the S... More...

$0 (04-16-2018 - AR)


KEVIN DUNHOO V. STATE OF ARKANSAS
Appellant Kevin Dunhoo appeals the June 12, 2017 sentencing order of the Poinsett
County Circuit Court that revoked his probation. Appellant was charged with committing
sexual indecency with a child, and he was placed on a six-year term of probation commencing
in July 2013 during which he agreed to abide by certain conditions. The State filed a petition
to revoke his probation in... More...

$0 (04-16-2018 - AR)


JUSTIN WAYNE TURNER V. STATE OF ARKANSAS
On November 7, 2014, Turner pled guilty to one charge of third-degree domestic
battery, second offense, a Class D felony (case number 17CR-14-341). He was sentenced to
six years' suspended imposition of sentence in the Community Correction Center. Turner
was ordered to pay fines, court costs, booking fees, and monthly administrative fees. On
January 5, 2016, the State filed a ... More...

$0 (04-03-2018 - AR)


RONNIE BRUCE MARTINEZ V. STATE OF ARKANSAS
On October 22, 2015, the Grant County Sheriff's Department arrived at Danny
Myers's place of business in response to a report of shots fired with an active shooter on
scene. Deputy Matt Bennett testified that when he initially pulled up, Martinez was
holding a weapon. Bennett explained that as he pulled up to stop Martinez, Martinez threw
the gun down and fell to the ground. Co... More...

$0 (04-01-2018 - AR)


DANIEL LYNN HONEY v. STATE OF ARKANSAS
Honey was charged with two counts of rape based on allegations that he inserted his
finger into the vagina and anus of seven-year-old R.T. Prior to trial, Honey filed a motion
for discovery to which the State filed a response and supplemental response. Honey later filed
a separate request for discovery pursuant to Arkansas Rule of Criminal Procedure 17.1,
specifically asking the S... More...

$0 (04-01-2018 - AR)


Darrell Frederick v. Vince Motsinger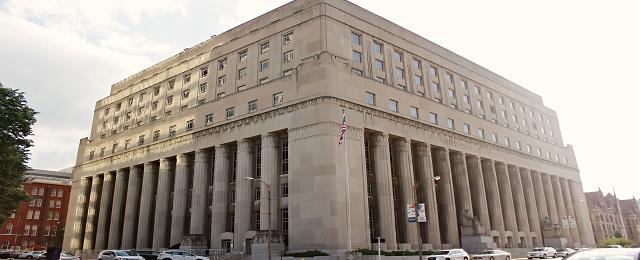 Eighth Circuit Courthouse - St. Louis, Missouri
Police officers called to a convenience store in Rogers, Arkansas, confronted
Fallon Frederick, holding a four-inch folding knife and erratically pacing back and
forth in a corner near two restrooms. Frederick refused to comply with Sergeant Scott
Clifton's repeated commands to drop the knife. Officer Nick Torkelson discharged
his taser but Frederick blocked one probe with her purs... More...

$0 (10-17-2017 - AR)


ROBERT SANDRELLI v. STATE OF ARKANSAS
Sex Offender
This appeal returns to us after we remanded for the circuit court to hold a hearing
on two of Robert Sandrelli's claims for ineffective assistance of counsel. After holding the
hearing, the court denied relief on both grounds.
.We
affirm the circuit court's judgment.
Robert Sandrelli was charged with four counts of rape. The victim was Sandrelli's
fourteen-year-old son. A... More...

$0 (04-28-2017 - AR)


KENNETH HINTON v. STATE OF ARKANSAS
MoreLaw Receptionist Services
Never Miss Another Call With MoreLaw's Receptionists Answering Your Calls

On June 7, 2013, appellant, Kenneth Hinton, was charged with one count of battery
in the first degr... More... $0 (03-30-2017 - AR)


EDWARD ANTHONY LIGGINS V. STATE OF ARKANSAS
On August 5, 2010, a Craighead County jury convicted Liggins of first-degree
murder of Tyrina Cornwell and first-degree battery of Germany Warren. The circuit court
sentenced Liggins to forty years' imprisonment for the murder conviction with an
enhancement of fifteen years for using a firearm in the commission of a crime and an
additional enhancement of ten years' imprisonmen... More...

$0 (12-12-2016 - AR)


GREGORY AARON KINSEY APPELLANT v. STATE OF ARKANSAS
On July 1, 2013, Kinsey was charged with two counts of capital murder in the June
26, 2013, deaths of Brandon Prince and Nathan Young. At trial, Nathan Maynard testified
that he lived next door to Prince and across the street from Young in Fort Smith. Maynard
testified that at around 9:00 p.m., Young knocked on his door and asked him if he wanted
to come outside and drink a beer. ... More...

$0 (11-17-2016 - AR)


ADAM F. DOTY V. STATE OF ARKANSAS
Doty's first-degree-battery charge stemmed from a shooting that occurred on the evening of September 1, 2013. The victim, Justin Yandell, testified at trial that he, his father, and his brother heard gunfire close to their home and then heard shotgun pellets hitting their barn. Justin and his brother, Josh Yandell, approached their fence line to investigate, with Justin carrying a holstered pist... More...

$0 (10-26-2016 - AR)


ALISHA MARIE HOLMES-CHILDERS V. STATE OF ARKANSAS
In April 2015, Childers pled guilty to second-degree domestic battery, a Class C felony,
and the court sentenced her to seventy-two months' probation. The conditions of that
probation included the requirement that she pay $70 per month toward the $2200 she owed
in fines, fees, and costs. On August 13, 2015, the State filed a petition to revoke her probation,
alleging that she h... More...

$0 (10-05-2016 - AR)


JERROD TRISTAN BAKER V. STATE OF ARKANSAS
Appellant Jerrod Tristan Baker appeals the revocation of his suspended imposition of
sentence (SIS). On appeal, he argues that there was insufficient evidence on which to revoke
his SIS. We affirm.
On March 18, 2015, appellant pleaded guilty to misdemeanor theft of property.
Appellant was placed on suspended imposition of sentence (SIS) for one year, contingent on
appellant'... More...

$0 (10-05-2016 - AR)


JULIA ELIZABETH BLACKWELL V. STATE OF ARKANSAS
On March 28, 2010, a car driven by Blackwell hit a seventy-nine-year-old man, Ralph
John Friedmann, who was walking on a sidewalk alongside Breckenridge Drive in Little
Rock. Friedmann sustained several injuries. Immediately following the accident, Little Rock
police officers transported Blackwell to Baptist Hospital where Blackwell gave a urine sample.
Blackwell was then transport... More...

$0 (02-23-2016 - AR)


RAMON B. TRUJILLO V. STATE OF ARKANSAS
On June 1, 2015, appellant, Ramon Ballesteros Trujillo, was arrested in Benton
County, Arkansas, and ultimately charged with two counts of aggravated assault, one count
of second-degree domestic battery, one count of third-degree domestic battery, and
enhanced penalty for an offense committed in the presence of children. The affidavit of
probable cause for Trujillo's arrest provide... More...

$0 (02-16-2016 - AR)


RAMON B. TRUJILLO V. STATE OF ARKANSAS
On June 1, 2015, appellant, Ramon Ballesteros Trujillo, was arrested in Benton
County, Arkansas, and ultimately charged with two counts of aggravated assault, one count
of second-degree domestic battery, one count of third-degree domestic battery, and
enhanced penalty for an offense committed in the presence of children. The affidavit of
probable cause for Trujillo's arrest provide... More...

$0 (02-12-2016 - AR)


United States of America v. Nicholas DeRose
Little Rock, AR - Clinton Man Sentenced To 20 Years For Sexual Exploitation Of A Minor By A Parent

Nicholas DeRose, age 44, of Clinton, was sentenced to 240 months or 20 years in federal prison for Sexual Exploitation of a Minor by a Parent.

On August 2, 2013, HSI Special Agents located a photo-sharing profile named "dadof2dau" sharing child pornography images of a minor female. ... More...

$0 (01-29-2016 - AR)


McDaniel v. State Of Arkansas
Eugene McDaniel III appeals his conviction for committing a terroristic act and the
revocation of his probation. He argues that an inconsistency in the jury's verdicts shows
that the State failed to prove that he (1) committed a terroristic act and (2) violated the
conditions of his probation. We hold that his argument is not preserved and affirm.
On 4 January 2010, McDaniel ... More...

$0 (01-24-2016 - AR)


Moten v. State Of Arkansas
Petitioner Robert Joseph Moten is incarcerated in the Arkansas Department of
Correction pursuant to a 2010 judgment reflecting his convictions on one count of first-degree
battery and one count of second-degree battery with an aggregate sentence of 264 months'
imprisonment imposed on the two counts. On September 24, 2015, he filed a petition asking
this court to reinvest juris... More...

$0 (01-21-2016 - AR)


Hall v. State Of Arkansas
In 1997, a Phillips County jury found petitioner Androus Hall guilty of aggravated
robbery, first-degree battery, and attempted rape. The judgment reflects that an aggregate
sentence of 576 months' imprisonment in the Arkansas Department of Correction was
imposed. On November 10, 2014, Hall filed in the trial court a petition for writ of habeas
corpus under Act 1780 of 2001 A... More...

$0 (01-10-2016 - AR)


Ford v. State Of Arkansas
In 2013, appellant Damien Ford was found guilty by a Miller County jury of first
degree battery, second-degree battery, and aggravated assault for the beating death of his
live-in girlfriend's twenty-three-month-old son. He was sentenced to an aggregate term of
624 months' imprisonment. On October 29, 2014, the Arkansas Court of Appeals affirmed.
Ford v. State, 2014 Ark. App.... More...

$0 (01-10-2016 - AR)


Anderson v. Kelley
Appellant Theodore A. Anderson appeals the dismissal of his petition for writ of habeas
corpus challenging a 2007 judgment reflecting his criminal convictions in the Saline County
Circuit Court on charges of rape, residential burglary, and third-degree domestic battery. We
affirm the Lincoln County Circuit Court's order finding that Anderson failed to demonstrate
probable cause su... More...

$0 (11-08-2015 - AR)


Anderson v. Kelley
Appellant Theodore A. Anderson appeals the dismissal of his petition for writ of habeas
corpus challenging a 2007 judgment reflecting his criminal convictions in the Saline County
Circuit Court on charges of rape, residential burglary, and third-degree domestic battery. We
affirm the Lincoln County Circuit Court's order finding that Anderson failed to demonstrate
probable cause su... More...

$0 (11-05-2015 - AR)


Swift v. State Of Arkansas
In 2013, appellant Tyrone Swift entered a negotiated plea of guilty to first-degree battery
and first-degree criminal mischief. He was sentenced as a habitual offender to an aggregate term
of 300 months' imprisonment. On January 21, 2015, Swift filed in the trial court a pro se
petition for writ of error coram nobis. The petition was denied.1
Swift has lodged an appeal in this ... More...

$0 (10-23-2015 - AR)


Bowerman v. State Of Arkansas
In 2012, Bowerman was convicted of aggravated robbery, residential burglary, and third
degree battery, and he was sentenced to an aggregate term of 540 months' imprisonment in the
Arkansas Department of Correction. The Arkansas Court of Appeals affirmed the judgment.
Bowerman v. State, 2014 Ark. App. 221.
The evidence presented at trial was that at least three masked men entered ... More...

$0 (10-03-2015 - Ar)


Spencer Ondirsek v. Bernie Hoffman
Bernie Lazar Hoffman, better known as Tony Alamo, appeals a jury verdict finding him liable for battery, outrage, and conspiracy. He also appeals the district court's denial of his motion for remittitur. Having jurisdiction under 28 U.S.C. § 1291, this court affirms in part and reverses in part.

I.

Alamo was the leader of a religious group, Tony Alamo Christian Ministries (TACM). ... More...

$0 (08-28-2012 - AR)


Paul Gammill v. Christa Hoover
On October 24, 2009, appellee Christa Dornhoffer (now Hoover) left her 23-monthold daughter in the custody of her then boyfriend (now husband) Steven Hoover while she worked. While under Hoover's care, the child received second-degree burns to her buttocks.1 The burns were large and covered both buttocks. The child was treated at home until a fever forced Dornhoffer and Hoover to take the child ... More...

$0 (12-14-2011 - AR)


Seth Calagna and Spencer Ondrisek v. Tony Alamo
Seth Calagna and Spencer Ondrisek sued Tony Alamo on assault and battery, negligence and intentional infliction of emotional distress theories claiming that they were subjected to ritual beatings, forced to work without being paid and denied education.... More...

$66000000 (09-16-2011 - AR)


Martin Cooper, III v. Thomas Martin
Martin E. Cooper III sued Thomas Martin, individually, and in his official capacity as chief investigator for Crittenden County Sheriff Richard E. Busby (also sued in his official capacity), and Crittenden County, Arkansas (collectively the "defendants"). Cooper seeks relief under 42 U.S.C. § 1983, the Arkansas Civil Rights Act (the "ACRA"), and Arkansas tort law. The district court denie... More...

$0 (02-11-2011 - AR)


Lexicon v. Ace American Insurance Company
Lexicon, Inc. built a battery of silos for Nu-Iron Unlimited in the West Indies. Months after completion, one of the silos collapsed because of faulty welding by Lexicon's subcontractor, Damus Limited. The collapse caused millions of dollars in property damage. Lexicon sued ACE American Insurance Co. and National Union Fire Insurance Company of Pittsburgh, Pennsylvania (collectively, the Insurer... More...

$0 (02-14-2011 - AR)


Justin Bryan; J&L Construction v. City of Cotter; City of Gassville; Garver, Inc.; Grubbs, Hoskyn, Barton & Wyatt, Inc.
This case involves the interpretation of exculpatory clauses in a construction contract and the determination of when the statute of limitations begins to run on a contractor's professional malpractice claim against an engineering firm. Jurisdiction is in this court pursuant to Ark. Sup. Ct. R. 1-2(b)(5).

In 2002, the City of Cotter and the City of Gassville (the Cities) retained the serv... More...

$0 (10-01-2009 - AR)


Ross Parkhurst v. Chad Belt
Ross and Amy Parkhurst, the adoptive father and biological mother of H.P., a minor child, asserted claims as next friend against Chad Belt, H.P.'s biological father, for outrage and battery based on Belt's alleged sexual abuse of H.P. After a jury trial, judgment was entered in favor of the Parkhursts for $250,000 in compensatory damages and $750,000 in punitive damages.1 Belt appeals, arguing tha... More...

$0 (06-09-2009 - AR)


Joshua D. Baker v. Eric Chisom
Early on August 15, 2002, Joshua Baker was arrested for traffic violations after leading police on a late-night, half-mile chase. While awaiting arrival of the arresting officer at the Drew County Jail, Deputy Sheriff Marcia Bruner handcuffed Baker's right arm to a bench and watched as Deputy Sheriff Eric Chisom choked Baker from behind and tasered him in the back of the head. After Chisom ... More...

$0 (08-29-2007 - AR)


Evelyn Clay v. JoAnne Barnhart
The district court1 affirmed the Commissioner's denial of Ms. Clay's claim for social security disability benefits. On appeal, Ms. Clay argues that her physical and mental impairments, taken together, meet Listing 12.05(C) for mental retardation.

-2-

See 20 C.F.R. Pt. 404, Subpt. P., App. 1 (2001). She argues in the alternative that the administrative law judge ("ALJ") erred when h... More...

$0 (08-09-2005 - AR)


Autozone v. Horton
Appellee Wanda Horton fell and was injured when she was walking into appellant AutoZone's store in Searcy, Arkansas, on March 28, 2002. Horton later received medical care and underwent surgery related to the injuries sustained in the fall. In a complaint filed against AutoZone, Inc., in the White County Circuit Court, Horton alleged that she was injured after her foot was caught in an unsecured... More...

$0 (09-22-2004 - AR)


AJ&K Operating Company, Inc. et al. v. Grover Smith et al.
The appellants in this case, AJ&K Operating Co., Inc., et al. (Oil Companies), appeal from the circuit court's order denying their motion to modify a temporary restraining order which was entered against them. The Oil Companies sought permission from the court to complete the plugging of wells and closure of pits on the property of the landowner appellees (Landowners), who had leased their propert... More...

$0 (01-08-2004 - AR)