Qualified Immunity Law
United States of America v. Tom Smith, III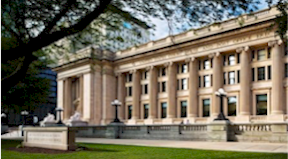 Tom Smith, III appeals the district
court's determination that he is a career offender under
§ 4B1.1 of the United States Sentencing Guidelines, and is eligible
for the corresponding career‐offender sentencing enhancement.
The district court applied the enhanc... More... $0 (04-22-2019 - IN)


Alison Patricia Taylor v. City of Saginaw; Tabitha Hoskins




The City of Saginaw (the "City") uses a common parking enforcement practice known as "chalking," whereby City parking enforcement officers use chalk to mark the tires of parked vehicles to track how long they have been parked.
No. 17-2126 Taylor v. City of Saginaw, et al. Page 2
Parking ... More... $0 (04-22-2019 - MI)


Ever Mendez v. The State of Texas




At trial, Villanueva testified she met Mendez in January of 2012, and soon they wer... More... $0 (04-20-2019 - TX)


Juan Antonio Gonzalez v. The State of Texas




This case arises from an incident involving the decedent (twenty-eight-year-old
poli... More... $0 (04-20-2019 - TX)


Charles Levi Morrow v. The State of Texas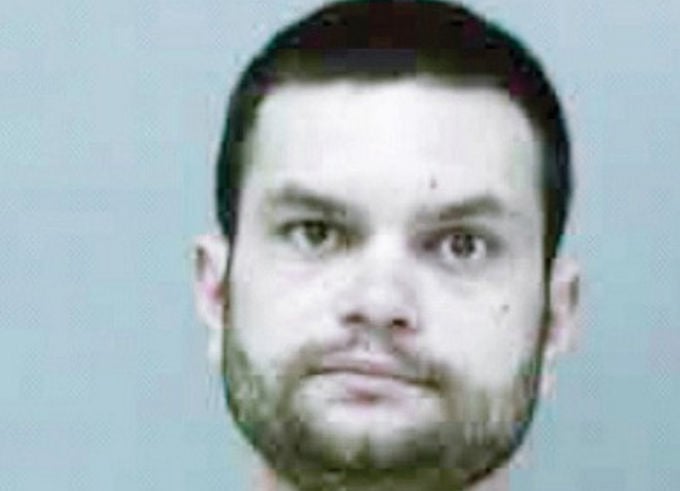 ... More... $0 (04-20-2019 - TX)


Lucinda Cox v. Hollis Griffin

MoreLaw Virtual Receptionists
Nosotros hablamos español




The lesson in this case is there are important distinctions between the torts of false
imprisonment and malicious pro... More... $0 (04-19-2019 - CA)


Richard Natofsky v. The City of New York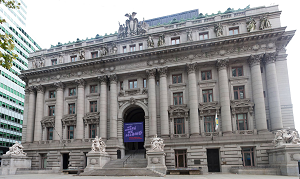 Plaintiff Richard Natofsky appeals from a judgment of the United
States District Court for the Southern District of New York granting summary
judgment to Defendants (Buchwald, J.). Natofsky served as the Director of
Budget and Human Resources at the New York C... More... $0 (04-18-2019 - NY)


Nikos Hecht v. Great Northern Insurance Company, d/b/a Chubb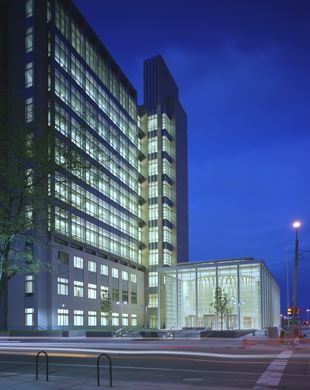 Nikos Hecht appeals the district court's grant of summary judgment in favor of
his insurer, Great Northern Insurance Company (Chubb), which denied Hecht's
claims based on policy exclusions for intentional acts and abuse committed by its
insured. Exercising juri... More... $0 (04-18-2019 - CO)


Lucinda Cox v. Hollis Griffin
The lesson in this case is there are important distinctions between the torts of false
imprisonment and malicious prosecution. Lucinda Cox alleged that Hollis Griffin
intentionally filed a false police report accusing Cox of forgery and embezzlement,
leading to Cox's arrest and seven-day incarceration. Cox's attorney asked the court to
2
instruct the jury on false arrest (fals... More...

$0 (04-18-2019 - CA)


Lloyd's Syndicate 457 v. Floatec, L.L.C.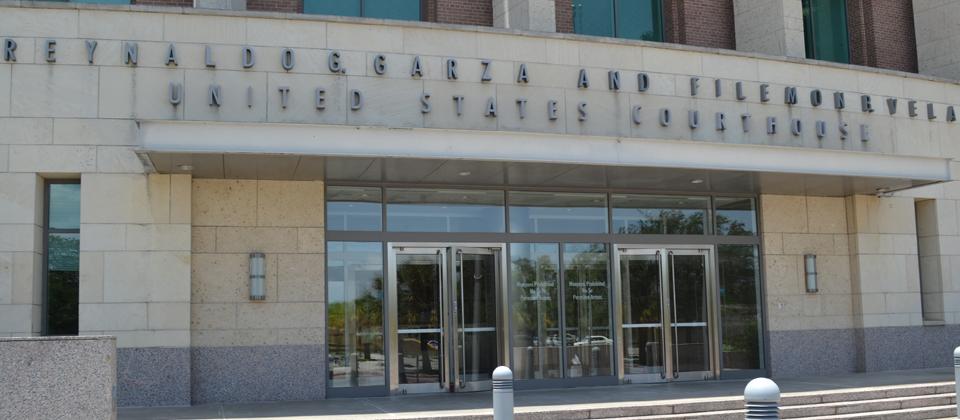 This case concerns a disputed siting of Big Foot in the Gulf of Mexico. We refer to a floating oil-drilling platform that rests on four massive columns—hence the name "Big Foot"—moored by steel tendons to the ocean floor. Chevron, which op... More... $0 (04-17-2019 - TX)


United States of America v. Bernard Greenspan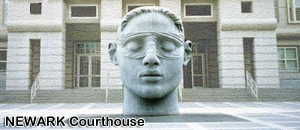 Sometimes, the only plausible explanation for a lab's stream of payments to a doctor is cash for blood. Over seven years, Dr. Bernard Greenspan referred more than 100,000 blood tests to Biodiagnostic Laboratory Services. The Lab made more than $3 million off these tests. In excha... More... $0 (04-17-2019 - NJ)


Xue Lu; Jie Hao v. United States of Amierca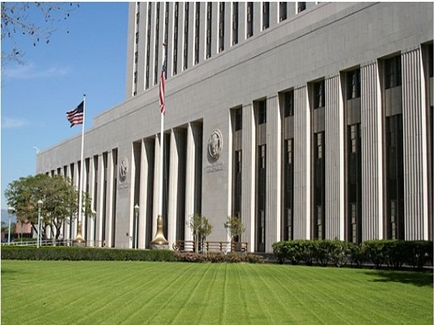 The Equal Access to Justice Act, 28 U.S.C. § 2412(b),
waives the government's sovereign immunity for the
imposition of attorneys' fees "to the same extent that any
other party would be liable under the commo... More... $0 (04-17-2019 - CA)


Pam Miletello v. R M R Mechanical, Inc.





This case is a dispute between decedent Gerald Miletello's ex-wife Sandra and widow Pam about who is entitled to the funds in Gerald's 401(k) retirement account. The dispute hinges on the existence and timing of a "qualified domestic relations o... More... $0 (04-17-2019 - LA)


Maria Ramirez v. Ruben Escajeda, Jr.




Government officials are often entitled to qualified immunity ("QI") from liability for civil damages for performing their discretionary duties. See, e.g., Romero v. City of Grapevine, 888 F.3d 170, 176 (5th Cir. 2018). And when a district court denies QI, we may immediately review the... More... $0 (04-17-2019 - TX)


Israel Salinas Jr. v. The State of Texas

... More... $0 (04-16-2019 - TX)


Samuel Herschel Clauder v. The State of Texas

MoreLaw Virtual Receptionists
Nosotros hablamos español


More... $0 (04-16-2019 - TX)


John Franklin Bell, Jr. v. The State of Texas




Bell became R.M.'s stepfather when she was five or six years old. R.M., her
mother, and Bell resided in Waller County, and R.M considered Bell her father.
Bell and R.M.'s mother had two daughters t... More... $0 (04-16-2019 - TX)


IN THE MATTER OF THE JOINT APPLICATION OF WESTAR ENERGY, INC. and KANSAS GAS AND ELECTRIC COMPANY.




As in many states, Kansas has seen a growth in the use of renewable energy resources to se... More... $0 (04-16-2019 - KS)


STATE OF KANSAS v. REX EMMANUEL HAYES

MoreLaw Virtual Receptionists
Nosotros hablamos español


<... More... $0 (04-16-2019 - KS)


Deanna J. Robinson v. Hunt County





Deanna J. Robinson sued Defendants Hunt County, Sheriff Randy Meeks, and several employees of the Hunt County Sheriff's Office (HCSO), alleging unconstitutional censorship on the HCSO Facebook page. The district court den... More... $0 (04-16-2019 - )


Lewis A. Brandon, III v. The City of Greensboro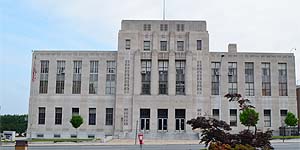 After eight voting citizens of Greensboro, North Carolina, ("Citizens") prevailed in an action under 42 U.S.C. § 1983 against the Guilford County Board of Elections, successfully challenging as unconstitutional a 2015 state law that redrew Greensboro City Council districts and obtainin... More... $0 (04-15-2019 - NC)


SAUL ARTHUR MILLER v. STATE OF KANSAS
Rape, aggravated criminal sodomy, and two counts of aggravated indecent liberties with a child. More... $0 (04-15-2019 - KS)


STATE OF KANSAS v. JESUS ALEXANDER HOLGUIN-LOREDO




In early May 2015, Kelci and James Ebrecht were in their home in Johnson Co... More... $0 (04-15-2019 - KS)


State of West Virginia v. Joe Roger Lane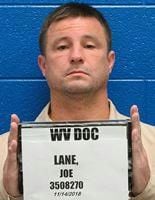 More... $0 (04-14-2019 - WV)


Jacqueline Stennett etc. v. Danae Marie Miller
This case presents two issues: does the nonmarital biological child of an
absentee father who never openly held her out as his own have standing under Code of
Civil Procedure section 377.60 (section 377.60) to sue for his wrongful death if she failed
to obtain a court order declaring paternity during his lifetime?
1
If she does not have
standing, does section 377.60 violat... More...

$0 (04-13-2019 - CA)


Next Page