Qualified Immunity Law
Ronald Starkey v. The State of Texas
FORMER YOUTH PASTOR FOUND GUILTY OF CHILD SEXUAL ASSAULT




In 2004 when Abby2 was four years old, she made an outcry to her babysitter in
which she identified Starkey,... More... $0 (08-19-2019 - TX)


Rachael Michelle Mainers v. The State of Texas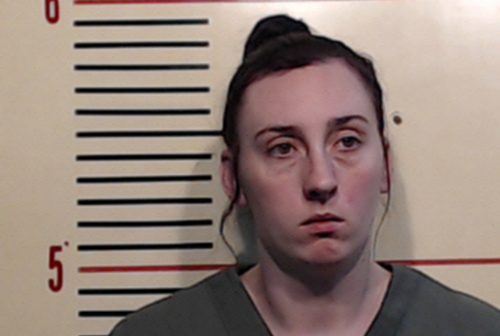 On November 16, 2015, Mainers and C.M.'s father took him to urgent care
after Mainers noticed that his leg was "making a popping noise" and that he was not
"using his leg appropriately... More... $0 (08-19-2019 - TX)


Ronald D. Mass v. Franchise Tax Board




Ronald D. and Pamela S. Mass (Taxpayers) bought shares
in a company that invests in government bonds. They received
dividends derived from interest on those bonds. Because the
Ca... More... $0 (08-19-2019 - CA)


Timothy Joel Carpenter v. The State of Texas

MoreLaw Virtual Receptionists
Never Miss Another Call
Don't Wait - Call 918-582-6422 Today








The record in this case consists of the testimony of the DPS trooper who
s... More... $0 (08-18-2019 - TX)


Randy Manyvorn v. The State of Texas

MoreLaw Suites

Legal Suites and Virtual Offices In Downtown Tulsa
Petroleum Club Building
601 South Boulder
918-582-3993 or info@morelaw.com
More... $0 (08-16-2019 - TX)


Yolanda Vallejo v. The State of Texas

MoreLaw Virtual Receptionists
Never Miss Another Call
Don't Wait - Call 918-582-6422 Today








On the evening of February 6, 2016, Officer K. Meeks, a sergeant with the
... More... $0 (08-13-2019 - TX)


Christian Shawn Williams v. The State of Texas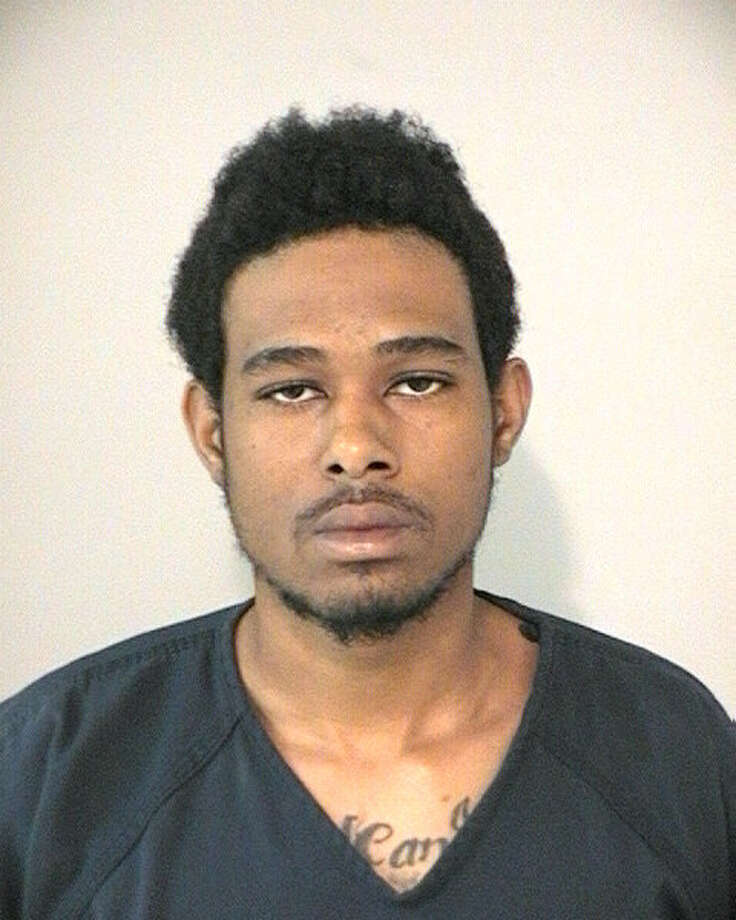 On the evening of May 28, 2015, Stephanie Peña was shot and killed in a
retail pharmacy parking lot while she sat in the driver's seat of her car. A witness
in the parking lot heard a gunshot and saw a young African-American ma... More... $0 (08-12-2019 - TX)


Damon Michael Jones v. The State of Texas
Spring, TX school cop Damon Michael Jones arrested for raping a child. More... $0 (08-11-2019 - TX)


STATE OF KANSAS v. NICHOLAS ARTHUR CLARK




Given the appellate issues, we may condense the trial evidence with the under... More... $0 (08-08-2019 - KS)


Vincent Pina v. County of Los Angeles

Appellant Vincent Pina brought this personal injury
suit against respondents County of Los Angeles and Los
Angeles County Sheriff's Department (collectively the
County), alleging, inter alia, that the County... More... $0 (08-08-2019 - CA)


State of Oklahoma v. Arthur James Ross, Jr.
MoreLaw Virtual ReceptionistsA Receptionist for Less Than a Dollar an Hour


Oklahoma City, OK - The State of Oklahoma charged Arthur James Ross, Jr. with:

Count # 1. Count as Filed: DI7, ACTUAL ... More... $0 (08-07-2019 - OK)


United States of America v. John Lambert, a/k/a "Eric Pope"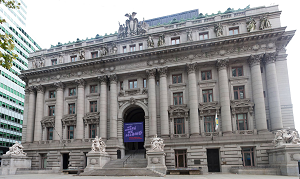 New York, NY - North Carolina Man Pleads Guilty To Scheme To Defraud Consumers Of Legal Advice And Services

John Lambert, a/k/a "Eric Pope," pled guilty this afternoon before U.S. District Judge Valerie E. Caproni to one count of conspiracy to commit wire fraud, ... More... $0 (08-07-2019 - OK)


Gregory Smith v. I. Ogbuehi
Gregory Smith is an indigent, self-represented prison inmate pursuing
medical malpractice claims against a doctor and a nurse practitioner employed by the
Pleasant Valley State Prison (Pleasant Valley). He filed a motion for the appointment of
counsel, arguing the trial court should consider (1) the factual complexity of the issues

* Pursuant to California Rules of Court, rule... More...

$0 (08-07-2019 - CA)


LAW COMPANY BUILDING ASSOCIATES and THE LAW COMPANY, INC. v. MARGARET RUSSELL LAW


This appeal arises from the Plaintiffs' declaratory judgment action asking the district court to find that Plaintiffs properly calculated Margaret's equity participation
3
share under a financing agreemen... More... $0 (08-06-2019 - KS)


SCOTT P. ROEDER v. STATE OF KANSAS




A jury convicted Roeder of one count of premeditated first-degree murder afte... More... $0 (08-05-2019 - KS)


STATE OF KANSAS v. TYLER LEE FORD




On October 11, 2017, Ford robbed a convenience store. Ford entered the conven... More... $0 (08-05-2019 - KS)


STATE OF KANSAS v. DEREK E. STEFAN




In 2018, Stefan pleaded no contest to possession of methamphetamine under K.S... More... $0 (08-03-2019 - KS)


RODNEY S. KOCH v. STATE OF KANSAS




Koch claims that the ineffective representation of trial attorney, Carl Cor... More... $0 (08-02-2019 - KS)


Michele Lee v. Department of Parks and Recreation



Plaintiff Michele Lee injured herself on a stairway in the Bootjack Campground
within Mt. Tamalpais State Park and sued respondent California State Department of
Pa... More... $0 (08-02-2019 - CA)


STATE OF KANSAS v. JERRY L. ST. JOHN


In December, 2017, St. John pleaded no contest to two counts of criminal sodomy and one count of aggravated indecent liberties with a child, all severity level 3 person felonies. See K.S.A. 2017 Supp. 21-5504(a)(4)... More... $0 (08-01-2019 - KS)


STATE OF KANSAS v. CHERYL DENISE MCANALLY




Cheryl McAnally appeals the district court's order that she pay $789,282 in... More... $0 (08-01-2019 - KS)


Donald Wilson v. County of San Joaquin
Donald Wilson entered a plea of no contest on a charge of felony child abuse in
connection with events culminating in the death on his infant son. He and his wife
(plaintiffs) then sued several individuals and entities who undertook to provide lifesaving
2
services for the infant, asserting causes of action for medical malpractice, professional
negligence, and intentional infl... More...

$0 (07-31-2019 - CA)


State of Oklahoma v. Isha Rae Thompson


Legal Suites and Virtual Offices In Downtown Tulsa
A Better Place To Practice Law
Petroleum Club Building - 601 South Boulder, Suite 600
918-582-3993... More... $0 (07-30-2019 - OK)


Cleveland National Forrest Foundation v. Count of San Diego, Genesee Properties, Inc.
Allen Matkins Leck Gamble Mallory & Natsis and Jeffrey A. Chine for Real Party
in Interest and Respondent.
Real party in interest and respondent Genesee Properties, Inc. (Genesee) sought
tentative map approval from respondent County of San Diego (the County) for a 24-lot
subdivision on 1416.5 acres of land in San Diego County known as the Hoskings Ranch
(the property). The prop... More...

$0 (07-29-2019 - CA)


Charles Huckey v. City of Temecula
Plaintiff and appellant, Charles Huckey, sued defendant and respondent, City of
Temecula (the City), for injuries he sustained from tripping and falling on a defective city
sidewalk. He alleged the sidewalk defect was a dangerous condition of public property.
(Gov. Code, §§ 830 et seq.)1
The trial court granted the city's motion for summary
judgment on the ground the sidewalk... More...

$0 (07-28-2019 - CA)


Next Page