Monopoly Law
Booking.com B.V. v. The United States Patent and Trademark Office





The United States Patent and Trademark Office (the "USPTO") and Booking.com ("Booking.com") both appeal the district court's summary judgment ruling regarding the protectability of the proposed trademark BOOKING.COM.1 The USPTO appeals on the ground that the district court erred in con... More... $0 (02-04-2019 - VA)


Gary W. Richards v. Direct Energy Services, LLC





Plaintiff‐Appellant Gary W. Richards ("Richards") entered into an
electr... More... $0 (02-04-2019 - CT)


Walid Jammal v. American Family Insurance Company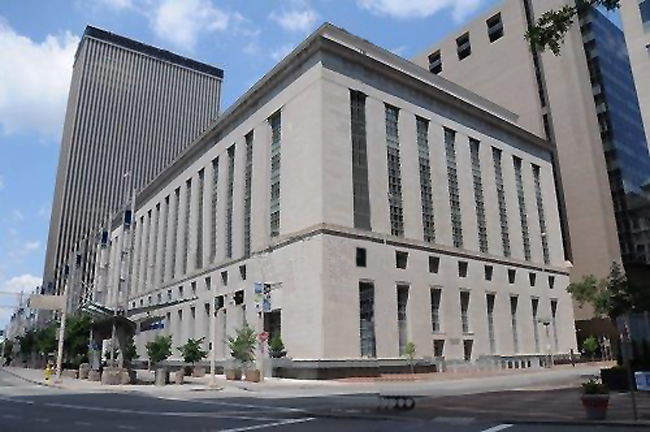 In this class action, the named plaintiffs represent several thousand current and former insurance agents for American Family Insurance Company and its affiliates (collectively, "American Family" or "the company"). The agents claim that American Family misclassified them as independen... More... $0 (01-30-2019 - OH)


Jason Ditzian v. Steve Unger




In June 2016, respondents filed suit against appellant, seeking to establish a
prescriptive easement allowing them to cross appellant's parcel on a path leading to
MacKerricher State Park. Respondents' complaint alleged that in October 2015 appellant

1 All undesignated stat... More... $0 (01-25-2019 - CA)


Teamsters Local 404 v. King Pharmaceuticals, Inc.





Respondents King Pharmaceuticals, Inc., Meridian Medical Technologies, 
Inc., and Pfi... More... $0 (10-24-2018 - NY)


Teamsters Union v. Warner Chilcott Limited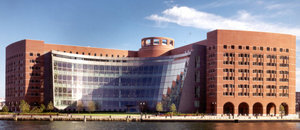 MoreLaw Performance Marketing




<... More... $0 (10-17-2018 - MA)


Marco Antonio Atempa v. Paolo Pedrazzani
Labor Code section 558,1 subdivision (a) provides that an employer "or other
person acting on behalf of an employer" who violates or causes a violation of the state's
applicable overtime laws shall be subject to a civil penalty. Similarly, section 1197.1,
subdivision (a) provides that an employer "or other person acting either individually or as
an officer, agent, or employee of an... More...

$0 (10-02-2018 - )


State of Iowa v. Imere Hall





Hall testified at his trial. There, he told the jury the following transpired the
night Collin Brown was murdered.
In the lat... More... $0 (09-26-2018 - IA)


In the Matter of the Equalization Appeal of KANSAS STAR CASINO, L.L.C. for the Year 2015
Kansas Star is one of four state-sponsored gaming enterprises in Kansas authorized under K.S.A. 74-8733 et seq., the Kansas Expanded Lottery Act (KELA), and is located in the south central gaming zone. In 2007 the Legislature passed KELA which divided the state into four gaming zones—northeast, south central, southwest, and southeast—and authorized the Kansas Lottery to operate a single gaming fac... More...

$0 (07-22-2018 - KS)


STATE OF OHIO v. ROBERT L. BARGA
In August of 2016, a number of local businesses in Shelby County
reported to the police that they had received counterfeit bills. Doc. 154 at 196. On
August 13, 2016, Barga contacted the police and informed them that a passenger in
his car—Trisa Engle ("Engle")—was in possession of illegal contraband. Id. at 230.
During this call, Barga and the police arranged for a stin... More...

$0 (07-18-2018 - OH)


FEDERAL TRADE COMMISSION v. BOEHRINGER INGELHEIM PHARMACEUTICALS, INC.
The pharmaceutical company Boehringer claimed attorney-client privilege over certain documents subpoenaed by the Federal Trade Commission. The attorney-client privilege applies to a communication between attorney and client if at least "one of the significant purposes" of the communication was to obtain or provide legal advice. In re Kellogg Brown & Root, Inc., 756 F.3d 754, 758 (D.C. Cir. 2014)... More...

$0 (06-21-2018 - DC)


In the Matter of the Equalization Appeal of KANSAS STAR CASINO, L.L.C. for the Year 2013 in Sumner County, Kansas
As this court explained in detail in In re Equalization Appeal of Kansas Star Casino, 52 Kan. App. 2d 50, 52-55, 362 P.3d 1109 (2015), rev. denied 307 Kan. ___ (December 20, 2017), Kansas Star is one of four state-sponsored gaming enterprises in Kansas and is located in the south central gaming zone. In April 2007 the Kansas Legislature enacted K.S.A. 74-8733 et seq., the Kansas Expanded Lottery A... More...

$0 (06-12-2018 - KS)


Kimmy McNair and Larry McNair v. Johnson & Johnson, Janssen Pharmaceuticals, Inc. and Ortho-McNeil Pharmaceutical, Inc. Morelaw Internet Marketing for Legal Professionals We Turn Your Successes Into Marketing Call Today! 888-354-4529
This matter is before this Court upon a June 9, 2017, order of the United
States Court of Appeals for the Fourth Circuit certifying the following question:
Whether West Virginia law permits a claim of failure to warn and negligent misrepresentation against a branded drug manufacturer when the drug ingested was produced by a generic manufacturer.
By order dated August 30, 2017, this Cou... More...

$0 (05-11-2018 - WV)


Association for Accessible Medicines v. Brian E. Frosh, et al. District of Maryland Federal Courthouse - Baltimore, Maryland
The Association for Accessible Medicines ("AAM") appeals the district court's dismissal of its dormant commerce clause challenge to a Maryland statute prohibiting price gouging in the sale of prescription drugs. AAM also appeals the district court's refusal to enjoin enforcement of the statute on the basis that it is unconstitutionally vague. We hold that the statute violates the dormant commerce ... More...

$0 (04-13-2018 - MD)


Philadelphia Taxi Association, Inc., et al. v. Uber Technologies, Inc. Eastern District of Pennsylvania Federal Courthouse - Philadelphia, Pennsylvania
Philadelphia taxicab drivers, aggrieved by the influx of
taxis hailed at the touch of an app on one's phone, brought
this antitrust action to protest the entry of Appellee Uber
Technologies, Inc. ("Uber") into the Philadelphia taxicab
4
market. The Philadelphia Taxi Association ("PTA"), along
with 80 individual taxicab companies (collectively,
"Appellants"), appeal the ... More...

$0 (04-13-2018 - PA)


Pharrell Williams v. Frankie Christian Gaye Central District of California Federal Courthouse - Los Angeles, California
After a seven-day trial and two days of deliberation, a jury found that Pharrell Williams, Robin Thicke, and Clifford Harris, Jr.'s song "Blurred Lines," the world's best-selling single in 2013, infringed Frankie Christian Gaye, Nona Marvisa Gaye, and Marvin Gaye III's copyright in Marvin Gaye's 1977 hit song "Got To Give It Up." Three consolidated appeals followed.

Appellants and Cross-A... More...

$0 (03-29-2018 - CA)


Pieter A. Folkens v. Wyland Worldwide, LLC Eastern District of California Federal Courthouse - Sacramento, California
Plaintiff Peter A. Folkens ("Folkens") alleges that Defendant Robert T. Wyland ("Wyland") infringed on his pen and ink depiction of two dolphins crossing underwater. Folkens contends that Wyland's depiction of an underwater scene infringes on his drawing by copying the crossing dolphins, and that the similar element of two dolphins crossing underwater is protectable under copyright law, entitling ... More...

$0 (02-19-2018 - AZ)


Digital Ally, Inc. v. Utility Associates, Inc. District of Kansas Courthouse - Kansas City, Kansas
Plaintiff-Appellant Digital Ally, Inc. appeals from the district court's grant of
summary judgment in favor of Defendant-Appellee Utility Associates, Inc. Digital
Ally, Inc. v. Utility Assocs., Inc., No. 2:14-cv-02262-CM, 2017 WL 1197561 (D.
Kan. Mar. 30, 2017). Exercising jurisdiction under 28 U.S.C. § 1291, we affirm.1
Background
This case concerns two companies who sell in-c... More...

$0 (02-16-2018 - KS)


Leapers, Inc. v. SMTS, LLC and Sun OPtics, USA Eastern District of Michigan Federal Courthouse - Detroit, Michigan
Plaintiff Leapers, Inc. appeals the district court's entry of
summary judgment for Defendant Sun Optics USA in Plaintiff's case alleging trade dress
infringement under the Lanham Act, 15 U.S.C. § 1051, et seq. For the reasons set forth below,
we VACATE the district court's judgment and REMAND the case for further proceedings.
BACKGROUND
Plaintiff Leapers, Inc. makes adjustable ... More...

$0 (01-10-2018 - MI)


T.H., a Minor, etc. v. Novartis Pharmaceuticals Corporation California Supreme Court Building - Sacamento, California
Under California law, a brand-name drug manufacturer has a duty to warn
of known or reasonably knowable adverse effects arising from an individual's use
of its drug. (See Stevens v. Parke, Davis & Co. (1973) 9 Cal.3d 51, 65.) In this
case, we examine whether — and if so, under what circumstances — a brandname
drug manufacturer may be sued under a theory of "warning label" liability... More...

$0 (12-25-2017 - CA)


Courtney Cates v. Crystal Clear Technologies, LLC, et al. Sixth Circuit Court of Appeals Courthouse - Cincinnati, Ohio
The three named plaintiffs brought a purported class action alleging
that the developers of their neighborhoods created agreements that violated both state and federal
law by requiring the neighborhoods' homeowners to pay for basic telecommunications services
provided by Crystal Clear Technologies, LLC ("Crystal Clear"), an entity owned and controlled
by the developers. The distric... More...

$0 (11-06-2017 - TN)


Richard Healy v. Cox Communications, Inc. United States Court of Appeals for the Tenth Circuit Denver, Colorado
Cox Cable subscribers cannot access premium cable services—features such as
interactive program guides, pay-per-view programming, and recording or rewinding
capabilities—unless they also rent a set-top box from Cox. Dissatisfied with this
arrangement, a class of plaintiffs in Oklahoma City ("Plaintiffs") sued Cox under the
antitrust laws. They alleged that Cox had illegally tied ca... More...

$0 (09-20-2017 - OK)


DRK Photo v. McGraw-Hill Global Education Ninth Circuit Court of Appeals - San Francisco, California
This appeal raises the now often litigated issue of whether a stock photography agency—here, the Arizona-based agency DRK Photo ("DRK")—has standing under the Copyright Act of 1976 to pursue infringement claims involving photographs from its collection. Ultimately, there is no bright line answer to this question. Here, we affirm the grant of summary judgment in favor of defendants, McGraw-Hill Glo... More...

$0 (09-16-2017 - AZ)


San Diego County Water Authority v. Metropolitan Water District of Southern California
Metropolitan Water District of Southern California (Metropolitan) appeals a
judgment holding that the rate it charges for transporting water, or "wheeling," violates
numerous provisions of law and awarding the San Diego County Water Authority (Water
Authority) substantial damages for having charged that rate in breach of a water
exchange agreement between the two agencies. The Wate... More...

$0 (07-23-2017 - CA)


Rolland Jacks v. City of Santa Barbara
Pursuant to an agreement between Southern California Edison (SCE) and
defendant City of Santa Barbara (the City), SCE includes on its electricity bills to
customers within the City a separate charge equal to 1 percent of SCE"s gross
receipts from the sale of electricity within the City, and transfers the revenues to
the City. The City contends this separate charge, together w... More...

$0 (07-17-2017 - CA)


Next Page