Intentional Law
United States of America v. Laurance H. Freed




It appears that Laurance Freed did
everything he could to keep his real estate business alive.
Unfortunately for Freed, much of that was illegal. Freed lied to
prospective lenders about the availability of colla... More... $0 (04-22-2019 - IL)


Alison Patricia Taylor v. City of Saginaw; Tabitha Hoskins




The City of Saginaw (the "City") uses a common parking enforcement practice known as "chalking," whereby City parking enforcement officers use chalk to mark the tires of parked vehicles to track how long they have been parked.
No. 17-2126 Taylor v. City of Saginaw, et al. Page 2
Parking ... More... $0 (04-22-2019 - MI)


Bradley Thomas Tims v. The State of Texas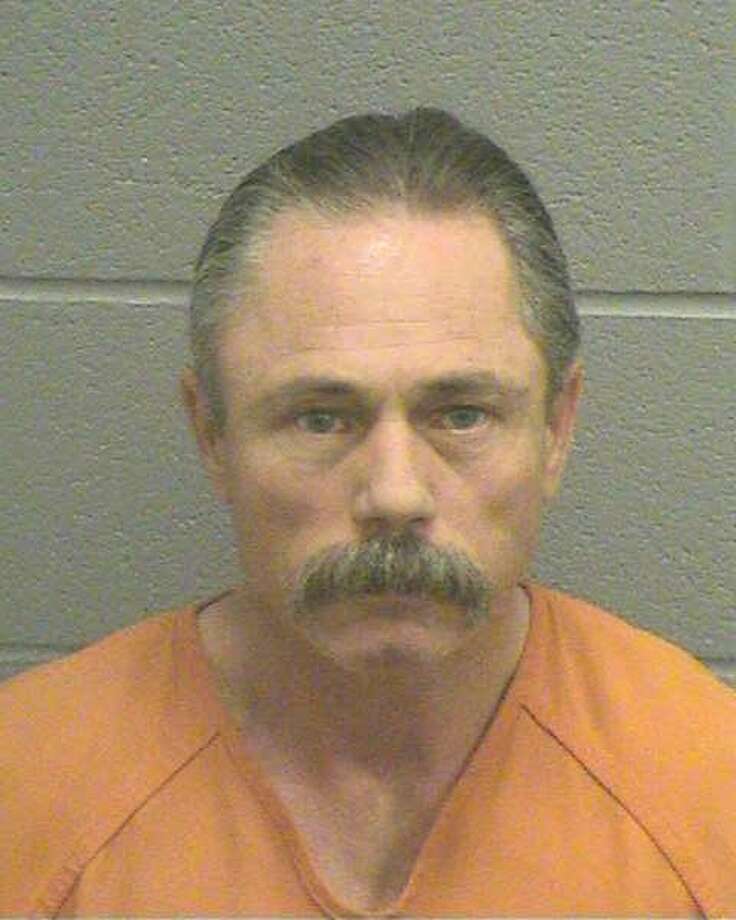 Appellant originally appeared for a jury tr... More... $0 (04-21-2019 - TX)


Ruthen James Weems v. The State of Texas




In ... More... $0 (04-21-2019 - TX)


Juan Antonio Gonzalez v. The State of Texas




This case arises from an incident involving the decedent (twenty-eight-year-old
poli... More... $0 (04-20-2019 - TX)


Andrea Dwaynd Johnson v. The State of Texas

MoreLaw Virtual Receptionists
Nosotros hablamos español





In May 2016, Andrea Dwaynd Johnson burglarized Sartin's Powerhouse in Greenville and
stole three chainsaws. Wh... More... $0 (04-19-2019 - TX)


Mitchell Damond Martin v. The State of Texas



Legal Suites and Virtual Offices In Downtown Tulsa
624 South Denver
918-398-5678 or Pat@morelaw.com

More... $0 (04-19-2019 - TX)


Robert Earl Nash v. The State of Texas

MoreLaw Virtual Receptionists
Nosotros hablamos español







Nash pleaded guilty to assaulting Nicole Goulding on July 5, 2017, as alleged in the
indictment.2 Du... More... $0 (04-19-2019 - TX)


Lucinda Cox v. Hollis Griffin

MoreLaw Virtual Receptionists
Nosotros hablamos español




The lesson in this case is there are important distinctions between the torts of false
imprisonment and malicious pro... More... $0 (04-19-2019 - CA)


Nikos Hecht v. Great Northern Insurance Company, d/b/a Chubb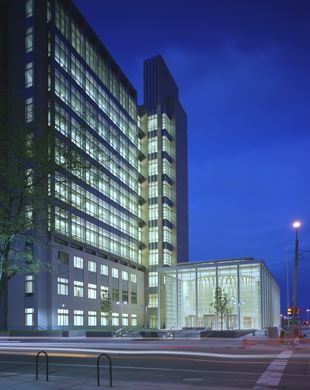 Nikos Hecht appeals the district court's grant of summary judgment in favor of
his insurer, Great Northern Insurance Company (Chubb), which denied Hecht's
claims based on policy exclusions for intentional acts and abuse committed by its
insured. Exercising juri... More... $0 (04-18-2019 - CO)


Lucinda Cox v. Hollis Griffin
The lesson in this case is there are important distinctions between the torts of false
imprisonment and malicious prosecution. Lucinda Cox alleged that Hollis Griffin
intentionally filed a false police report accusing Cox of forgery and embezzlement,
leading to Cox's arrest and seven-day incarceration. Cox's attorney asked the court to
2
instruct the jury on false arrest (fals... More...

$0 (04-18-2019 - CA)


Xue Lu; Jie Hao v. United States of Amierca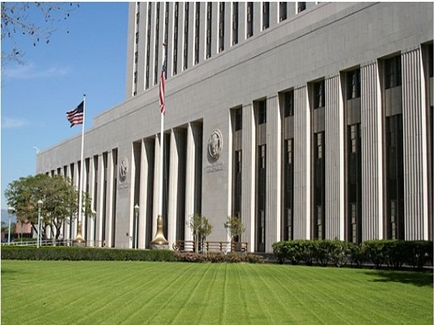 The Equal Access to Justice Act, 28 U.S.C. § 2412(b),
waives the government's sovereign immunity for the
imposition of attorneys' fees "to the same extent that any
other party would be liable under the commo... More... $0 (04-17-2019 - CA)


STATE OF KANSAS v. CHARLES S. EDWARDS




Charles Edwards appeals his conviction of reckless aggravated battery, argu... More... $0 (04-16-2019 - KS)


STATE OF KANSAS v. DAKOTA NICHOLAS JACOBS




On December 30, 2015, A.M.—a 15-year-old female—ran away from home. A.M. firs... More... $0 (04-15-2019 - KS)


State of West Virginia v. Marcus Stephen Sanders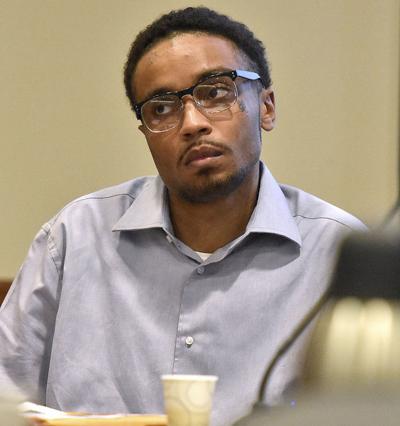 The petitioner and his co-defendant, Deshaun Evans, arranged a drug deal with 2
Josh Palmer, who was going to... More... $0 (04-14-2019 - WV)


ANGELA S. CIANFAGLIONE - vs - LAKE NATIONAL BANK (nka ERIE BANK), et al.




On January 6, 2017, Grajzl filed a Complaint against Lake National Bank,
bank employee Lisa Lawrence, John Does 1 and 2, and her ex-husband, Andrew
Cianfaglione. The Complaint alleged that Cianfag... More... $0 (04-13-2019 - OH)


State of Ohio v. Phillip B. Day




On August 1, 2013, an indictment was filed c... More... $0 (04-12-2019 - OH)


STATE OF OHIO v. MICHAEL L. AUSTIN, JR.




On April 11, 2013, Appellant, his brother Ha... More... $0 (04-11-2019 - OH)


United States of America v. Latroy Leon Burris





Defendant-Appellant Latroy Leon Burris pleaded guilty to being a felon in possession of a firearm and was sentenced under the Armed Career Criminal Act (ACCA), which provides for an increased sentence if the defendant has... More... $0 (04-10-2019 - TX)


John Mara v. Stephen Rilling, Edward Nook, Frederick Hine




On interlocutory appeal from an order denying summary
judgment entered in the United States District Court for the District
of Connecticut (Chatigny, J.), defendants contend that they are
entitled to qualified immunity from plaintiff's suit charging them
with violatin... More... $0 (04-10-2019 - CT)


Vaiula Savea v. YRC Inc.
Plaintiff Vaiula Savea (Savea), employee of defendant YRC Inc. (YRC), filed a
complaint against YRC alleging YRC failed to provide the correct employer name and
address on its wage statements as required by Labor Code section 226,
subdivision (a)(8).1
The trial court sustained YRC's demurrer to the complaint without
leave to amend, and Savea appeals. He contends the court erre... More...

$0 (04-10-2019 - CA)


James Stokes v. Martin Frederick Muschinske





Plaintiffs James Stokes and his wife Patricia Stokes sued
Defendant Martin Musch... More... $600000 (04-10-2019 - CA)


JILLIAN WHALEN ET AL. v. T.J. AUTOMATION, INC. ET AL.





T.J. Automation manufactures machines that bend tubing for a variety
of mechanical and automotive products. (Doc. No. 70, Tracy's May 15, 2018 Depo.
at 11). Tracy is the president of T.J. A... More... $0 (04-09-2019 - OH)


Roland A. Alonso v. Westcoast Corporation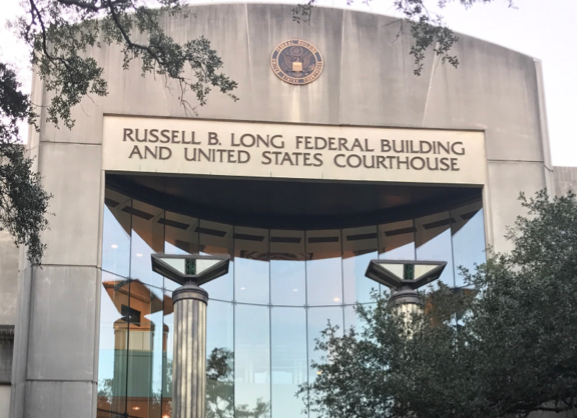 After a jury trial, Westcoast Corporation was found liable for breaching a contract it entered with RCS Contractors, Inc. Among Westcoast's claims of error are the finding of a bad-faith breach, the language of the verdict form, and the award of attorney fees. We conclude there was one... More... $0 (04-08-2019 - LA)


State of Tennessee v. Robert Belt




Along with his girlfriend, co-defendant Jocelin Williams, the Defendant devised a plan to rob the victim, a known drug dealer, which ultimately led to the victim's death. On the night of the offense, co-defe... More... $0 (04-08-2019 - TN)


Next Page