Garnishment Law
KDL, INC. v. SINGH, LLC, SWARNJIT SINGH, and SURINDER PAL SINGH and KARAN GAMBHIR and KHAWAR ALI

MoreLaw Virtual Receptionists
Never Miss Another Call
Don't Wait - Call 918-582-6422 Today!







On January 28, 2015, KDL petitioned the district court for damages against the Sing... More... $0 (08-09-2019 - KS)


Angie Christensen v. Will Lightbourne, as Director, etc.
We granted review to decide whether a household
member's income that is used to pay child support for a child
living in another household counts as income "reasonably
anticipated" to be "received" by the paying household within the
meaning of Welfare and Institutions Code section 11265.2 for
purposes of determining eligibility for state welfare benefits.
The California Depa... More...

$0 (07-09-2019 - CA)


Adrian Fowler v. Jocelyn Benson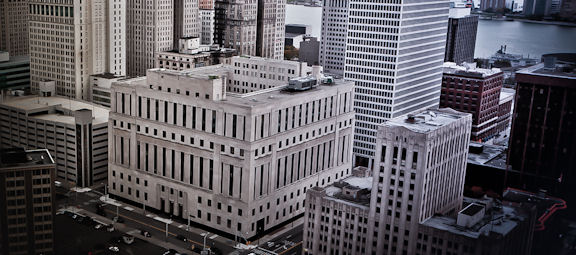 This is a case about the constitutionality of Michigan's driver's-license suspension scheme, as applied to indigent drivers. Plaintiffs claim that the Michigan Secretary of State's suspension of an indigent person's driver's license, on the basis of unpaid court debt, violates the Fourt... More... $0 (05-08-2019 - MI)


David Schwartz, d/b/a Rent A Wreck; Rent Wreck, Inc. d/b/a Bundy Auto Sales v. J.J.F. Management Servcices, Inc. and Rent A Wreck of America, Inc,; Bundy American, LLC





This appeal represents the latest salvo in the scorched-earth assault by Appellant
J.J.F. Management Services, Inc. ("J.J.F.") and its subsidiary Rent-a-Wreck of America,
Inc. ("RAWA") on Appellee David Schwartz, owner of a RAWA franchise territory
previously awa... More... $0 (04-29-2019 - MD)


Jennifer A. Britt vs. Jeremy M. Otto and AMERICAN FAMILY MUTUAL INSURANCE COMPANY, S.I.




On September 9, 2017, Britt was injured in an accident involving her vehicle and a
vehicle driven by Otto. Otto was insured by an automobile policy issued by American
Family ("Otto's policy"). Ott... More... $0 (04-05-2019 - MO)


STATE OF KANSAS v. JUAN D. GARZA




On June 12, 2014, Garza and Jerrod Green, both inmates at the Hutchinson Corr... More... $0 (04-03-2019 - KS)


JANET S. KAELTER v. STEVEN L. SOKOL and IN RE PARENTAGE OF BENJAMIN SARBEY SOKOL, A Minor Child, by His Mother Janet Kaelter v. STEVEN L. SOKOL




The parties to this appeal have had ongoing litigation for many years over the unmarried couple's separation, division of property, and support of their now adult son. In Kaelter v. Sokol, 301 Ka... More... $0 (03-26-2019 - KS)


Shyriaa Henderson v. United Student Aid Funds, Inc. d/b/a USA Funds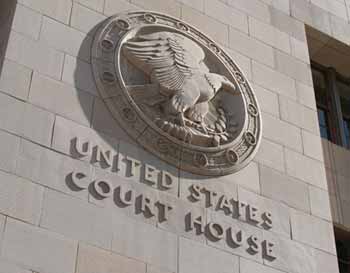 Shyriaa Henderson appeals the district's order granting summary judgment in favor of Defendant-Appellee United Student Aids Funds, Inc. (USA Funds). The district court incorrectly held that a reasonable jury could not hold USA Funds vicariously ... More... $0 (03-24-2019 - CA)


In Re: Elena Hernandez




When Elena Hernandez filed a voluntary Chapter 7 bankruptcy petition in December 2016, she reported one sizable asset: a pending workers' compensa-tion claim valued at $31,000. To place that claim beyond the reach of credit... More... $0 (03-18-2019 - IL)


JEREMY FISHER v. ELIJAH MOORE and KEY INSURANCE CO.



The material facts are undisputed. Fisher was injured in an automobile collision on October 19, 2011. He was a passenger in a vehicle driven by Moore ... More... $0 (02-04-2019 - KS)


Patti Jo Cahoo v. Julie A. McCurtry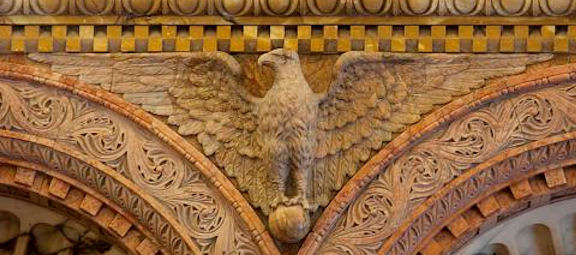 Julie McMurtry, Steven Geskey, Shemin Blundell, Dorris Mitchell, Debra Singleton, and Sharon Moffet-Massey (together the "Individual Agency Defendants") appeal the district court's decision denying their Motion to Dismiss ("Motion") based on qualified immunity, in this 42 U.S.C. § 1983 ... More... $0 (01-04-2019 - MI)


United States of America v. Marcus A. Collier




Providence, RI - Pawtucket Resident Sentenced for Concealing Assets from Bankruptcy Court

A Pawtucket resident was sentenced to two ye... More... $0 (12-22-2018 - RI)


United States of America v. Terri Cosgrove

Cedar Rapids, IA - Badger Woman Previously Convicted of Bank Fraud Sentenced for Throwing Away Mail Sent to Her Employer

Threw Away Mail to Avoid Having Her Wages Garnished to Pay Restitution

A woman who threw away a federal g... More... $0 (12-08-2018 - IA)


Finance Holding Company, LLC v. The American Institute of Certified Tax Coaches, Inc.
Finance Holding Company, LLC (Finance) obtained a judgment against
Dominque Molina for about $50,000 plus interest and attorney fees. In judgment
enforcement proceedings, Finance sought documents from Molina's employer, The
American Institute of Certified Tax Coaches, Inc. (Institute). Finance requested
2
numerous categories of business, tax, and bank records, without limiting... More...

$0 (11-30-2018 - )


Nicholas Sampson v. Investigator William Lambert District of Nebraska Federal Courthouse - Omaha, Nebraska
St. Paul Fire and Marine Insurance Co. ("St. Paul Insurance") appeals the
district court's grant of summary judgment to Matthew Livers and Nicholas Sampson.
Chief Judge Smith and Judge Colloton file this * opinion pursuant to 8th Cir.
Rule 47E.
-4-
The court concluded that St. Paul Insurance had a duty under its coverage policy to
indemnify David Kofoed for intentional acts... More...

$0 (09-18-2018 - NE)


United States of America v. Masharn Franklin Eastern District of Michigan Federal Courthouse - Detroit, Michigan
Detroit, MI - Former City Of Detroit Employee Sentenced To Prison For Embezzling $265,000 From The City

A former City of Detroit employee, Masharn Franklin, 53, of Detroit, was sentenced to 18 months in prison, followed by 3 years supervised release, and ordered to pay $265,573 in restitution to the city of Detroit based on her conviction for embezzlement, United States Attorney Matthew S... More...

$0 (09-06-2018 - MI)


Troy K. Scheffler v. Gurstel Chargo, P.A. District of Minnesota Federal Courthouse - Minneapolis, Minnesota Morelaw Internet Marketing National Find A Lawyer Directory 888-354-4529
Troy Scheffler sued Gurstel Chargo, P.A. ("Gurstel"), claiming Gurstel
violated the Fair Debt Collection Practices Act ("FDCPA"). The district court1
granted Gurstel's motion for summary judgment. We affirm.
I. Background
Scheffler is a former debt collector who has litigated a number of FDCPA
claims against other debt collectors. Gurstel is a law firm engaged in debt collectio... More...

$0 (08-28-2018 - MN)


United States of America v. Hiteshkumar Patel Middle District of Pennsylvania Federal Courthouse - Scranton, Pennsylvania
Scranton, PA - South Abington Man Sentenced To Over 19 Years In Prison For Fraud And Identity Theft Scheme

Hiteshkumar Patel, age 52, a resident of South Abington Township, Pennsylvania, was sentenced on August 9, 2018, by United States District Court Judge Robert D. Mariani to serve 234 months in prison on the charges of conspiracy and aggravated identity theft.

According to Un... More...

$0 (08-13-2018 - PA)


Ricky Griffitts vs. Old Republic Insurance Company, BNSF Railway Company, and James M. Campbell Missouri Supreme Court - Jefferson City, Missouri
Appellant Ricky Lee Griffitts ("Griffitts") was rear-ended by James Campbell ("Campbell"), an employee of BNSF Railway Company ("BNSF"), in Springfield, Missouri. Campbell was driving a BNSF company vehicle and was intoxicated at the time of the collision. Numerous lawsuits ensued, including the instant equitable garnishment action that Griffitts filed against BNSF and its insurer, Old Republic (c... More...

$0 (07-15-2018 - MO)


David Wayne Cassady v. Steven Hall, Georgia Department of Administrative Services Middle District of Georgia Federal Courthouse - Albany, Georgia
David Cassady appeals the District Court's denial of his motion for garnishment against the Georgia Department of Administrative Services ("GDAS"). We hold that garnishment actions are "suits" under the Eleventh Amendment, Georgia has not waived its immunity to the type of garnishment Mr. Cassady seeks, and Congress has not clearly abrogated the states' immunity to such garnishments. We accordingl... More...

$0 (06-21-2018 - GA)


Nancy Buccina; Scot A. Buccin v. Linda Ann Grimsby Northern District of Ohio Courthouse - Toledo, Ohio
Linda Ann Grimsby invited her friend Nancy Buccina to take a
boat trip on Lake Erie. Toward the end of the voyage, the boat hit a wave, jarring the passengers
and injuring Nancy. Nancy and her husband Scot sued. A jury found that Grimsby was not
negligent. But the district court granted Nancy and Scot's motion for a new trial on the ground
that the evidence did not support the verd... More...

$0 (05-06-2018 - OH)


CHS Inc. v. Riemers
In March 2016, CHS was awarded a money judgment against Riemers in the amount of $38,889. In April 2016, Riemers deposited $41,100 into an Alerus Bank account, apparently to be used for garnishment by CHS. In May 2016, on the motion of CHS, the district court entered an amended judgment ("Amended Judgment") in the sum of $41,793.72 to reflect the prejudgment interest accrued. We summarily affirme... More...

$0 (04-28-2018 - ND)


Asset Acceptance v. Hung T. Pham and Hoa V
¶1 Defendants Hung T. Pham and Hoa V. To appeal the trial court's denial of their petition to vacate default judgment. After review, we find the trial court erred when it refused to vacate the default judgment. Accordingly, we reverse the decision of the trial court and remand for further proceedings.1



FACTS AND PROCEDURAL HISTORY



¶2 This appeal arises from ... More...

$0 (04-11-2018 - OK)


Riverview Park Estates, LLC v. Imperial Investments, LLC, Stephen C. Pereff, Inc., Michael J. King, S. Gregory Pittman, Winters, King and Associates, Inc. MoreLaw Suites Legal Suites and Virtual Offices In Downtown Tulsa 406 South Boulder and 624 South Denver 918-582-3993 or Info@morelaw.com
Tulsa, OK - Riverview Park Estates, LLC sued Imperial Investments, LLC, Stephen C. Pereff, Inc., Michael J. King, S. Gregory Pittman, Winters, King and Associates, Inc. seeking injunctive relief.

Issue # 1. Issue: CAUSE #1 - INJUNCTION RELIEF (INJUNCT)
Filed By: RIVERVIEW PARK ESTATES LLC
Filed Date: 05/31/2007
Party Name Disposition Information
Defendant: IMPERIAL IN... More...

$0 (02-27-2018 - OK)


Medical Recovery Services, LLC v. Robert Lopez Idaho Supreme Court - Boise, Idaho
Medical Recovery Services, LLC ("MRS") appeals a district court's judgment denying its request for postjudgment attorney fees on an appeal. The dispute arose after MRS attempted to collect a debt owed by Robert Lopez ("Lopez"). The magistrate court entered a default judgment and awarded attorney fees to MRS. MRS continued to incur attorney fees while attempting to collect on the default judgment a... More...

$0 (02-19-2018 - ID)


Next Page