Foreseeability Law
Sharmalee Goonewardene v. ADP, LLC
Under the Labor Code, an employee who believes he or
she has not been paid the wages due under the applicable labor
statutes and wage orders may bring a civil action against his
or her employer. (See, e.g., Lab. Code, § 1194; Martinez v.
Combs (2010) 49 Cal.4th 35, 49-51; see also Lab. Code, § 2699.)
This case presents the question whether, when an employer
hires an indepen... More...

$0 (02-10-2019 - CA)


Sharmalee Goonew Ardene v. ADP, LLC
Opinion of the Court by Cantil-Sakauye, C. J.
Under the Labor Code, an employee who believes he or
she has not been paid the wages due under the applicable labor
statutes and wage orders may bring a civil action against his
or her employer. (See, e.g., Lab. Code, § 1194; Martinez v.
Combs (2010) 49 Cal.4th 35, 49-51; see also Lab. Code, § 2699.)
This case presents the quest... More...

$0 (02-08-2019 - CA)


Stephen D. Knox; Jean Knox v. Metalforming, Inc. and Schechtl Maschinenbau, GMBH





Stephen Knox's hand was badly
injured at his work at Cape Cod Copper (CCC) in October 2016 when
he operated a machine that was manufactured by defendant Schechtl
Maschinenbau GmbH, a German company. The machine had bee... More... $0 (01-31-2019 - MA)


David Lee Henson, et al. vs. Uptown Drink, LLC, Assurance Company of America



Maxwell Henson, an off-duty employee of Uptown Drink, a Minneapolis bar, was
fatally injured on the evening of March 23, 2011. ... More... $0 (01-25-2019 - MN)


STATE OF OHIO v. TYREE L. CARPENTER




This case stems from a series of drug-related events, including the
overdose of Meredith Breech ("Breech") and overdose death of Steffen Yarris
("Yarris"), that took place between August 2015 and April 2016 in Fostoria, Ohio. ... More... $0 (01-19-2019 - OH)


BOB BERGKAMP CONSTRUCTION CO., INC. v. DOUBLE T EXCAVATION, INC.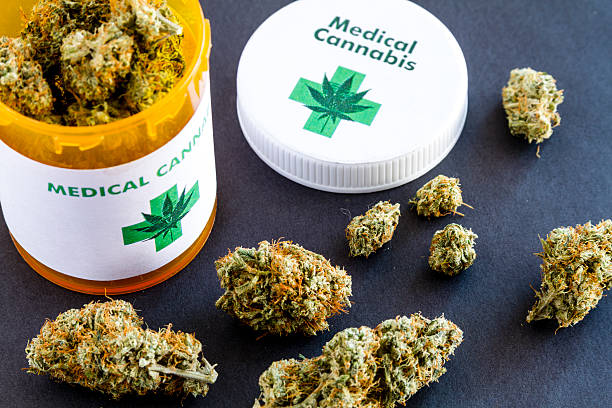 Sooner Cannabis Consultants


Click Here For... More... $0 (01-15-2019 - KS)


Prop Tours, Inc. v. American Youth Soccer Organization, et al.



This appeal raises a now familiar
issue: when do remote communications by email and telephone give
rise to the kind of connection to a... More... $0 (01-08-2019 - PR)


Bethany Modisette v. Apple, Inc.
Bethany and James Modisette, along with their daughter Isabella, sued Apple Inc.
after they were seriously injured, and their daughter Moriah was killed, when a driver
using the FaceTime application on his iPhone crashed into their car on a Texas highway.
The trial court sustained Apple's demurrer to the Modisettes' first amended complaint
and dismissed the action. The Modisettes a... More...

$0 (12-16-2018 - CA)


STATE OF OHIO vs. RYAN VOGT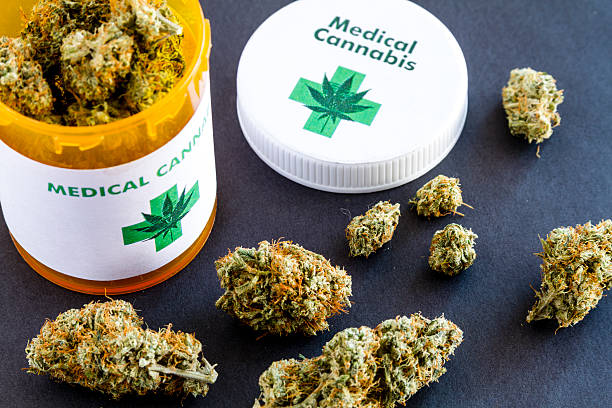 Sooner Cannabis Consultants


Click Here For... More... $0 (12-16-2018 - OH)


The Regents of the University of California v. The Superior Court of Los Angeles County, Katherine Rosen, Real Party in Interest


Market Your Practice In Ten Counties for $10 A Month
Cost Effective Affordable Internet Marketing For Your Practice






Katherine Rosen... More... $0 (12-06-2018 - CA)


Alice Mayall v. USA Water Polo, Inc.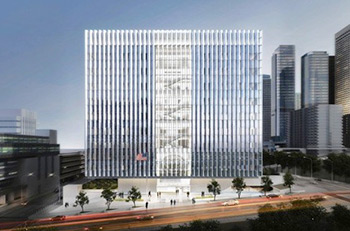 Alice Mayall brought this putative class action against
USA Water Polo as a representative of her minor daughter,
alleging negligence, breach of voluntary undertaking, and
gross negligence. The gravamen of Mayall's complaint is
that USA Water Polo failed to im... More... $0 (11-29-2018 - CA)


United States of America v. Stephon Treavon Reggs





After Stephon Reggs and two others robbed a Minneapolis convenience store,
Reggs pleaded guilty to aiding and abetting a robbery that interfered with commerce,
see 18 U.S.C. §§ 2, 1951, and aiding and abetting the discharge of a firearm during
that robbery, see id. §... More... $0 (11-27-2018 - )


David L. v. The Superior Court of San Diego
Consistent with the Due Process Clause of the Fourteenth Amendment to the
United States Constitution, may California exercise specific personal jurisdiction over a
nonresident in a paternity action where the mother and young child live in California and
conception occurred in another state? Mariana L. initiated a paternity and child support
action in San Diego County against David ... More...

$0 (11-27-2018 - CA)


In re: MCGRAW-HILL GLOBAL EDUCATION HOLDINGS LLC




These consolidated mandamus petitions require us to decide whether two professional photographers bringing separate copyright infringement actions are bound by a forum selection clause in contracts they did not
4
sign. We conclude that the photographers are not bound because t... More... $0 (11-23-2018 - PA)


Jill Sikkelee v. Precision Airmotive Corporation, et al.




David Sikkelee died in a plane crash, and his wife, Plaintiff Jill Sikkelee, brought state-law stric... More... $0 (11-03-2018 - PA)


Khalda Jabo v. YMCA of San Diego County
Defendant and respondent YMCA of San Diego County (Respondent or the
YMCA) provides a number of automatic external defibrillators (AEDs) on its premises,
for the emergency use of its members, employees and users of the premises. (Health &
2
Saf. Code,1 § 1797.196, subd. (b) [regulatory scheme when AEDs are provided on
premises].) Plaintiffs and appellants are the Jabo family, ... More...

$0 (09-30-2018 - CA)


George Alvarez v. The City of Brownsville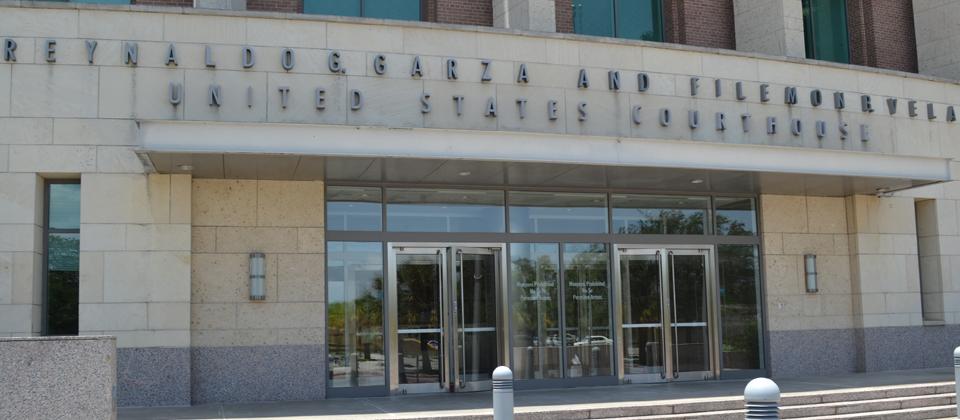 This case was reheard en banc after the Appellee, George Alvarez, had his $2.3 million judgment reversed and his claims against the City of Brownsville dismissed by a panel of this court. The en banc court has carefully considered two impo... More... $0 (09-25-2018 - TX)


Richard Dent v. National Football League Northern District of California Federal Courthouse - San Francisco Morelaw Internet Marketing National Find A Lawyer Directory 888-354-4529
This appeal requires us to decide whether a variety of
state-law claims brought against the National Football
League (NFL) by former professional football players are
preempted by § 301 of the Labor Management Relations Act
(LMRA), 29 U.S.C. § 141.
The district court held that the players' claims are
preempted and dismissed their suit. We disagree. As pled,
the players'... More...

$0 (09-10-2018 - CA)


UNITED STATES OF AMERICA v. AMY GONZALEZ UNITED STATES OF AMERICA v. DAVID MATUSIEWICZ
David Matusiewicz1 and Christine Belford were married from 2001 to 2006, during which time they had three children, L.M.1, L.M.2, and K.M.1 (the "children"). The couple and their children also lived with Belford's one child from a previous marriage, K.M.2.2 After their divorce, Belford and David engaged in a bitter custody dispute, during which David accused Belford of being an unfit mother and ... More...

$0 (09-09-2018 - DE)


River City Drywall, LLC v. Eric Hanlon and Nalinh Hanlon
The Hanlons served in the role of general contractor in the construction of their new home (the Residence) in Austin. They entered into a contract with River City to install the Residence's drywall and to apply decorative texture to the drywall. They hired another contractor, Nicolas Guerrero, to paint the interior walls after River City finished its drywall and texture work. At some point after... More...

$0 (09-01-2018 - TX)


Terry Martin v. Behr Dayton Thermal Products, LLC Southern District of Ohio Courthouse - Cincinnati, Ohio
This toxic tort class action case arises from
Defendants' alleged contamination of the groundwater in the McCook Field neighborhood of
Dayton, Ohio. Plaintiffs own properties in McCook Field, which is a low-income area
surrounding a Superfund site. They allege that Defendants released volatile organic compounds
and other hazardous substances into the groundwater underlying their pr... More...

$0 (08-26-2018 - OH)


UNITED STATES OF AMERICA –v.– MERLIN ALSTON
Alston worked as a New York City police officer from 2006 until his arrest in July 2   2015. A few years into his law enforcement career, however, he began serving as an 3   armed driver for his childhood friend, Gabriel Reyes, who sold marijuana, cocaine, and 4   MDMA. Alston knew that Reyes was dealing drugs, but he never reported Reyes to 5   authorities or encouraged Reyes to stop. To the cont... More...

$0 (08-16-2018 - NY)


Jeffery Allen Oppedahl v. Mobile Drill International Southern District of Iowa - Federal Courthouse - Des Moines, Davenport & Council Bluffs Morelaw Internet Marketing National Find A Lawyer Directory 888-354-4529
Plaintiff Jeffery Oppedahl was injured in a gruesome accident involving a
truck-mounted drill and auger that left him 1 a quadriplegic. Oppedahl, his wife, and
his children (collectively "Plaintiffs") sued Mobile Drill Company, Inc. ("Mobile
Drill"), the manufacturer of the drill and auger. As relevant to this appeal, the district
court2 first dismissed Plaintiffs' strict products ... More...

$0 (08-08-2018 - IA)


Abdur Rahim Ambrose a/k/a Abdur Ambrose v. State of Mississippi
On the afternoon of April 7, 2013, Demetrius Lee returned home from work between 3:00 and 4:00 p.m. Lee resided in the DeLisle community at 7486 Lobouy Road, which is part of a larger property commonly known as "the Hill." The Hill is comprised of two houses and a mobile home. While Lee was relaxing, someone knocked on his window, but he remained inside. Twenty to thirty minutes later, Lee wen... More...

$0 (08-05-2018 - MS)


Carolyn Staats v. Vintner's Golf Club, LLC
Plaintiff Carolyn Staats nearly died after being attacked by a swarm of yellow
jackets while playing golf on a Yountville course operated by Vintner's Golf Club, LLC
(Club). She sued the Club for general negligence and premises liability, but the trial
court granted summary judgment against her on the basis that the Club owed no duty to
protect its patrons from yellow jackets that ... More...

$0 (08-05-2018 - CA)


Next Page