Fiduciary Duty Law
Ever Mendez v. The State of Texas




At trial, Villanueva testified she met Mendez in January of 2012, and soon they wer... More... $0 (04-20-2019 - TX)


Juan Antonio Gonzalez v. The State of Texas




This case arises from an incident involving the decedent (twenty-eight-year-old
poli... More... $0 (04-20-2019 - TX)


Charles Levi Morrow v. The State of Texas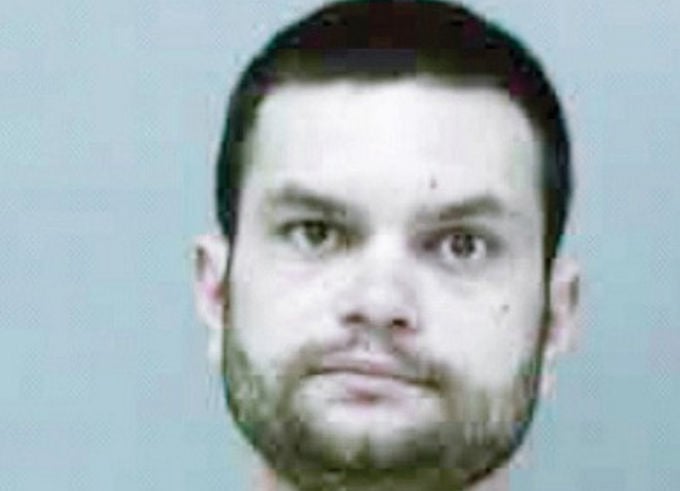 ... More... $0 (04-20-2019 - TX)


Daizjion Deveil Demerson v. The State of Texas
More... $0 (04-20-2019 - TX)


Sarah Plott Key v. Elizabeth Plott Tyler

MoreLaw Virtual Receptionists
Nosotros hablamos español




Sarah Plott Key (Key) appeals from orders of the probate
court (1) striking her petition to enforce a no contest clau... More... $0 (04-20-2019 - CA)


Mitchell Damond Martin v. The State of Texas



Legal Suites and Virtual Offices In Downtown Tulsa
624 South Denver
918-398-5678 or Pat@morelaw.com

More... $0 (04-19-2019 - TX)


Ali L. Ghanbari v. The State of Texas

MoreLaw Virtual Receptionists
Nosotros hablamos español


<... More... $0 (04-19-2019 - TX)


Nikos Hecht v. Great Northern Insurance Company, d/b/a Chubb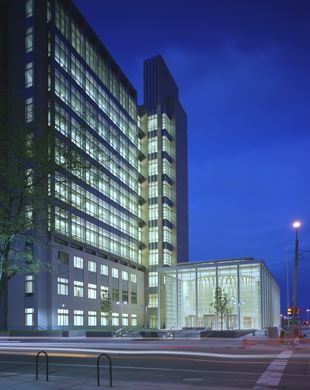 Nikos Hecht appeals the district court's grant of summary judgment in favor of
his insurer, Great Northern Insurance Company (Chubb), which denied Hecht's
claims based on policy exclusions for intentional acts and abuse committed by its
insured. Exercising juri... More... $0 (04-18-2019 - CO)


Rodney Collins Smith v. The State of Texas




... More... $0 (04-18-2019 - TX)


Bobby J. Porter v. The State of Texas

MoreLaw Virtual Receptionists
Nosotros hablamos español




Porter was charged with assault by choking or strangulation based on an investigation
conducted by Officer Rene Rami... More... $0 (04-18-2019 - TX)


Josiah David Lewis v. The State of Texas

MoreLaw Virtual Receptionists
Nosotros hablamos español





In response to a complaint, police officers arrived at an apartment complex and instructed
a group of people ga... More... $0 (04-17-2019 - TX)


Brown v. Gerald Goldstein

MoreLaw Virtual Receptionists
Nosotros hablamos español



Former and current members of the band WAR filed a
breach of contract action alleging that their music p... More... $0 (04-17-2019 - CA)


Noel J. Michaud, f/k/a Noel J. Ketola v. v. Sarah E. Davison




After suing Sarah Davidson for injuries arising out of a car accident, Noel
Michaud attempted to serve Davidson by having a local sheriff's deputy leave a
copy of the summons and complaint with Davidson's father, who then handed
them to Davidson just hours later. The magist... More... $0 (04-16-2019 - MN)


Jason Allen Via v. The State of Texas

MoreLaw Virtual Receptionists
Nosotros hablamos español




Lake Jackson Police Officer Z. Jacoby testified at the suppression hearing and
at trial that, on the evening of July... More... $0 (04-16-2019 - TX)


STATE OF KANSAS v. DEANDRE M. DILWORTH





The State charged Dilworth with three drug-related felonies, one drug-re... More... $0 (04-16-2019 - KS)


TROY LAMONT LOVE II v. STATE OF KANSAS

MoreLaw Virtual Receptionists
Nosotros hablamos español

More... $0 (04-16-2019 - KS)


STATE OF KANSAS v. REX EMMANUEL HAYES

MoreLaw Virtual Receptionists
Nosotros hablamos español


<... More... $0 (04-16-2019 - KS)


STATE OF KANSAS v. JERRICK PHILLIPS




This appeal presents a consolidation of two district court cases: 15CR284 ... More... $0 (04-16-2019 - KS)


Margaret Summers v. Martine Colette

MoreLaw Virtual Receptionists
Nosotros hablamos español



While serving as a director of a nonprofit public benefit
corporation called Wildlife Waystation, Margaret Summers filedMore... $0 (04-16-2019 - CA)


Wildearth Guardians v. Tamara Conner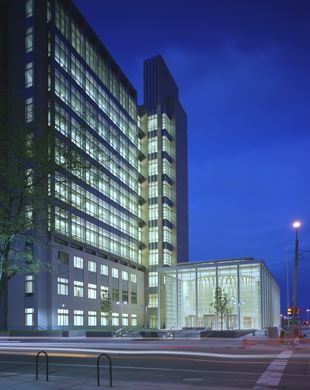 The dispute before us concerns the Tennessee Creek Project (the Project), an effort
of the United States Forest Service (the Service) in the San Isabel and White River
National Forests to protect the forest from insects, disease, and fire; improve wildlife
habi... More... $0 (04-15-2019 - CO)


Lewis A. Brandon, III v. The City of Greensboro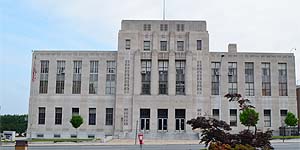 After eight voting citizens of Greensboro, North Carolina, ("Citizens") prevailed in an action under 42 U.S.C. § 1983 against the Guilford County Board of Elections, successfully challenging as unconstitutional a 2015 state law that redrew Greensboro City Council districts and obtainin... More... $0 (04-15-2019 - NC)


KEVIN W. GINN JR. v. D.H.O. HUNT

MoreLaw Virtual Receptionists
Nosotros hablamos español



Ginn is an inmate at the Lansing Correctional Facility (LCF). On September 2, 2017, he received a disciplinary report for alle... More... $0 (04-15-2019 - KS)


KENNETH E. FROST v. JOE NORWOOD, et al.

MoreLaw Virtual Receptionists
Nosotros hablamos español




In 1990, the district court sentenced Frost to an indeterminate prison term of 3 to 10 years in Jefferson County case 90C... More... $0 (04-15-2019 - KS)


RODOLFO GAONA v. STATE OF KANSAS




The decision from Gaona's direct appeal provides more detail on the underly... More... $0 (04-15-2019 - KS)


David Dudek, as Trustee, etc. v. Anne Kebisek Dudek, Individually and as Trustee, etc.



MoreLaw Virtual Receptionists
Nosotros hablamos español








Petitioner David Dudek (David)1 appeals from a judgment entered after the trial
court sustained t... More... $0 (04-15-2019 - CA)


Next Page