Due Process Law
STATE OF KANSAS v. MURAD RAZZAQ
One count of aggravated indecent liberties with a chil




In 2005, Razzaq was co... More... $0 (04-25-2019 - KS)


STATE OF KANSAS v. KENNETH BOYSAW




The relevant history of this c... More... $0 (04-25-2019 - KS)


Terry Eugene Sears v. Vernia Roberts, F. Dexter, David Prince and Jeffrey Hart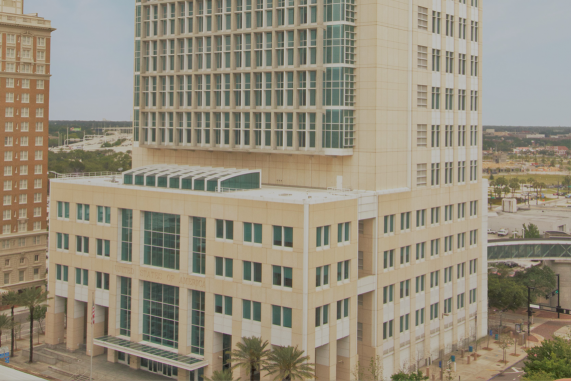 Terry Eugene Sears is a Florida inmate who claims that three correctional officers physically assaulted him and that one of them sprayed a chemical agent on him for 16 minutes after he was handcuffed and compliant. He also claims ... More... $0 (04-24-2019 - FL)


Duanna Knighton v. Cedarville Rancheria of Northern Paiute Indians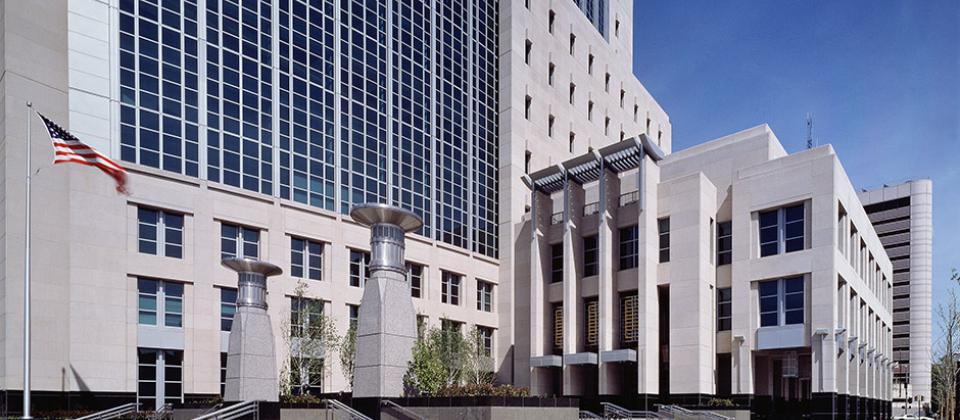 This case concerns the sources and scope of an Indian tribe's jurisdiction over tort claims brought by the tribe against a nonmember employed by the tribe. The tort claims arose from conduct committed by the nonmemb... More... $0 (04-24-2019 - CA)


Angie Waller v. Benjamin B. Hanlon




Fort Worth Police Officer Richard Hoeppner fatally shot 72-year old Jerry Waller in Waller's own garage. Hoeppner insists he did so only out of reasonable fear for his life. Seeking recompense for Waller's death, Waller's surv... More... $0 (04-24-2019 - TX)


United States of America v. Vincent Anzalone





This case is one of many
arising nationwide from the 2015 FBI investigation into Playpen,
an online forum hosted in the Tor Network that allowed users to
upload, download, and distribute child pornography. Through that
investigation, defendant-appellant Vincent An... More... $0 (04-24-2019 - MA)


Carolina Poncio v. Department of Resources Recycling and Recovery
The Division of Recycling within the Department of Resources Recycling and
Recovery (CalRecycle) granted Carolina Poncio a probationary certificate to run a
recycling center. CalRecycle revoked her probationary certificate after Poncio's husband
Victor attempted to bribe a CalRecycle employee assigned to audit Poncio's recycling
2
center. After a CalRecycle hearing officer uph... More...

$0 (04-24-2019 - CA)


Benjamin Grice and Kayla Patchett v. CVR Energy, Inc. and CVR Refining, L.P.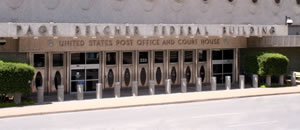 Benjamin Grice suffered severe burns after an oil pump exploded at the
refinery where he worked. He and his wife brought suit against the refinery's two
parent corporations, CVR Energy and CVR Refining. They alleged the parent
companies assumed responsibility for... More... $0 (04-23-2019 - OK)


Michael H. Redlin v. United States of America





Michael Redlin appeals the district court's order
dismissing as untimely his negligence action brought under
the Federal Tort Claims Act (FTCA). Because Redlin failed
to file the action within six months after the Department of
V... More... $0 (04-23-2019 - AZ)


Alexander Acosta v. City National Corporation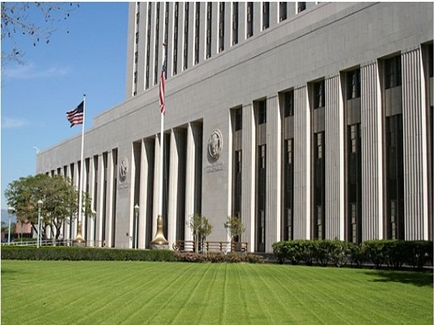 This case is about liability for self-dealing and breach of fiduciary duties under the Employee Retirement Income Security Act of 1974 ("ERISA") and the corresponding assessment of damages. Both issues—liability and calcul... More... $0 (04-23-2019 - CA)


Connie Jean Smith v. SEECO, Inc.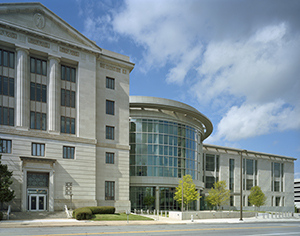 In this appeal four groups of prospective intervenors—the Arnett I, Arnett II, Charter Land Co. LLC, and Wyborny appellants—challenge the district court's1denials of their motions to intervene in a class action lawsuit by named plaintiffConnie Jean Smith against SEECO, Inc., et ... More... $0 (04-23-2019 - AR)


In RE: Daniel Clark, IV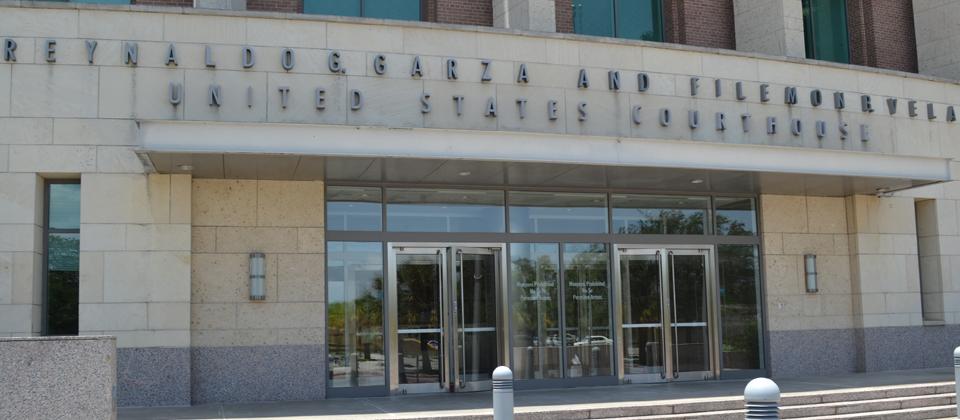 Alisha Pate and Yvonne Clark-Thigpen assert claims for child support arrearages against Daniel Clark. Although Clark filed for bankruptcy, Pate and Clark-Thigpen claim that they never received notice of his bankruptcy case. As a result, they ar... More... $0 (04-23-2019 - TX)


Dr. David S. Muransky v. Godiva Chocolatier, Inc.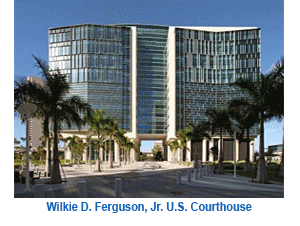 This appeal was brought to contest the approval of a class-action settlement. Dr. David Muransky filed a class action against Godiva Chocolatier, Inc. for violating the Fair and Accurate Credit Transactions Act ("FACTA"). Appellants James Price and Eric Isaacson ("the object... More... $0 (04-22-2019 - FL)


Tai Matlin and James Waring v. Spin Master Corp




Tai Matlin and James Waring appeal
the district court's dismissal of their suit against Spin Master
Corporation, Spin Master Ltd., and Swimways Corporation
for lack of personal jurisdiction and improper venue. B... More... $0 (04-22-2019 - IL)


Alison Patricia Taylor v. City of Saginaw; Tabitha Hoskins




The City of Saginaw (the "City") uses a common parking enforcement practice known as "chalking," whereby City parking enforcement officers use chalk to mark the tires of parked vehicles to track how long they have been parked.
No. 17-2126 Taylor v. City of Saginaw, et al. Page 2
Parking ... More... $0 (04-22-2019 - MI)


Marie Curto v. A Country Place Condominium Association, Inc.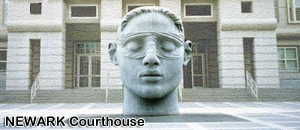 Marie Curto wanted to swim with her family after
work. Steve Lusardi wanted to swim with his wife, who had
disabilities after a series of strokes and needed pool therapy to
recover. But they lived at A Country Place, and its
Condominium Association had adopted rules se... More... $0 (04-22-2019 - NJ)


Harold Brown v. Gerald Goldstein
Former and current members of the band WAR filed a
breach of contract action alleging that their music publisher had
failed to pay them a share of the royalties generated from public
performances of the band's songs.
The publisher filed a motion for summary judgment
arguing that the parties' music publishing agreement did not
require it to pay the band any royalties derived... More...

$0 (04-22-2019 - CA)


Juan Antonio Gonzalez v. The State of Texas




This case arises from an incident involving the decedent (twenty-eight-year-old
poli... More... $0 (04-20-2019 - TX)


Daizjion Deveil Demerson v. The State of Texas
More... $0 (04-20-2019 - TX)


Ex parte Nathan Sanders

MoreLaw Virtual Receptionists
Nosotros hablamos español




Appellant Nathan Sanders was charged by information with harassment, that "with
intent to harass, annoy, alarm, abus... More... $0 (04-20-2019 - TX)


Sarah Plott Key v. Elizabeth Plott Tyler

MoreLaw Virtual Receptionists
Nosotros hablamos español




Sarah Plott Key (Key) appeals from orders of the probate
court (1) striking her petition to enforce a no contest clau... More... $0 (04-20-2019 - CA)


Earl Veenchett Simmons v. The State of Texas




A... More... $0 (04-19-2019 - TX)


Andrea Dwaynd Johnson v. The State of Texas

MoreLaw Virtual Receptionists
Nosotros hablamos español





In May 2016, Andrea Dwaynd Johnson burglarized Sartin's Powerhouse in Greenville and
stole three chainsaws. Wh... More... $0 (04-19-2019 - TX)


Johnathan Lee Wood v. The State of Texas



Legal Suites and Virtual Offices In Downtown Tulsa
624 South Denver
918-398-5678 or Pat@morelaw.com

More... $0 (04-19-2019 - TX)


Lucinda Cox v. Hollis Griffin

MoreLaw Virtual Receptionists
Nosotros hablamos español




The lesson in this case is there are important distinctions between the torts of false
imprisonment and malicious pro... More... $0 (04-19-2019 - CA)


Next Page