Contribution Law
Robin Rudisill v. California Coastal Commission, Xingyun, LLC
The trial court awarded sanctions in the form of attorney
fees against Real Parties in Interest Xingyun LLC (Xingyun), 422
Grand Blvd LLC (422 Grand), 424 Grand Blvd LLC (424 Grand),
and 426 Grand Blvd LLC (426 Grand) (collectively, Real Parties)
for filing a frivolous motion to strike under the anti-SLAPP
statute (Code Civ. Proc., § 425.16).1 The anti-SLAPP motion
concerne... More...

$0 (06-09-2019 - CA)


Wertheim, LLC v. Currency Corporation
We recount some of the facts from an opinion authored by
Division Five of this District in the second of two related appeals,
which we will call Wertheim III. (Wertheim, LLC v. Currency
Corp. (Aug. 25, 2017, B270926) [nonpub. opn.].)
In 2009, a jury in Department 44 of the superior court
found Currency liable to Wertheim for breach of contract, and
awarded it $38,554.48. Th... More...

$0 (06-07-2019 - CA)


United States of America v. Ali Kourani, a.k.a. "Ali Mohamad Kourani," a.k.a. "Jacob Lewis," a.k.a. "Daniel"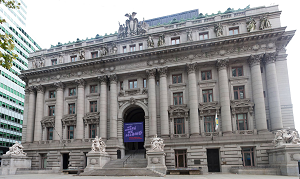 New York, NY - Ali Kourani Convicted in Manhattan Federal Court for Covert Terrorist Activities on Behalf of Hizballah's Islamic Jihad Organization

Ali Kourani Was Trained by Hizballah's External Terrorist Operations Component and Gathered Intelligence in New Yor... More... $0 (05-18-2019 - NY)


United States of America v. Ali Kourani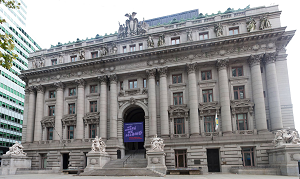 New York, NY - Ali Kourani Convicted In Manhattan Federal Court For Covert Terrorist Activities On Behalf Of Hizballah's Islamic Jihad Organization

Ali Kourani Was Trained by Hizballah's External Terrorist Operations Component and Gathered Intelligence in New Yor... More... $0 (05-16-2019 - NY)


Michael B. Burch v. Certainteed Corporation

MoreLaw Virtual Receptionists
Never Miss Another New Client Call





Plaintiffs Michael and Cindy Burch sued defendant CertainTeed Corporation, an
asbestos-cement (A/C) pipe manuf... More... $0 (05-13-2019 - CA)


John Paris Stevens v. Commonwealth of Virginia

MoreLaw Virtual Receptionists
Never Miss Another New Client Call


On May 29, 2015, appellant entered a bank in the City of Norfolk, and after threatening a
teller with a firearm, demanded ca... More... $0 (05-11-2019 - VA)


State of Tennessee v. Geremy Paul Mathis




This case arises from the Defendant's fa... More... $0 (05-05-2019 - TN)


United States of America v. Kenneth Smukler




Philadelphia, PA - Philadelphia-Area Political Consultant and Attorney Sentenced After Conviction in Two Campaign Finance Schemes

A long-time Philadelphia-area political consultant and attorney was sentenced for his role in two criminal schemes to violate federal campaign fin... More... $0 (05-03-2019 - PA)


STATE OF KANSAS v. MURAD RAZZAQ
One count of aggravated indecent liberties with a chil




In 2005, Razzaq was co... More... $0 (04-25-2019 - KS)


Alexander Acosta v. City National Corporation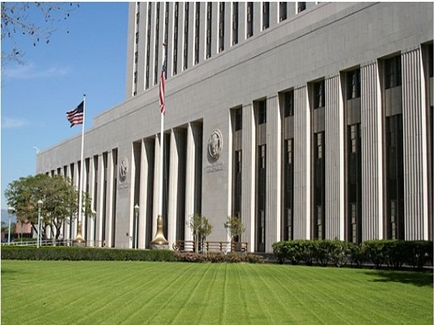 This case is about liability for self-dealing and breach of fiduciary duties under the Employee Retirement Income Security Act of 1974 ("ERISA") and the corresponding assessment of damages. Both issues—liability and calcul... More... $0 (04-23-2019 - CA)


Pam Miletello v. R M R Mechanical, Inc.





This case is a dispute between decedent Gerald Miletello's ex-wife Sandra and widow Pam about who is entitled to the funds in Gerald's 401(k) retirement account. The dispute hinges on the existence and timing of a "qualified domestic relations o... More... $0 (04-17-2019 - LA)


Israel Salinas Jr. v. The State of Texas

... More... $0 (04-16-2019 - TX)


John Doe v. Federal Election Commission
This is an appeal from the decision of the district court reftising to enjoin the Federal
Election Commission from releasing information identifying a
trust and its trustee in connection with a misreported federal
campaign contribution. Doe v. FEC, 302 F. $upp. 3d 160
(D.D.C. 201$).
Plaintiffs — the trust and its trustee — appear incognita as
John Doe 2 and John Doe 1. They... More...

$0 (04-12-2019 - DC)


United States of America v. Noe Montes-Bobadilla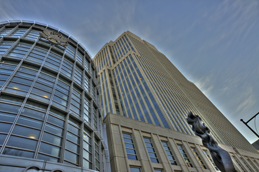 Former Leader of Honduran Cocaine Trafficking Organization Sentenced to 37 Years in Prison

The former leader of a large-scale Honduran drug trafficking organization was sentenced to 37 years in prison for trafficking thousands of kilograms of cocaine bound for the United States.More... $0 (04-05-2019 - VA)


Donald Morgan v. Michael Robinson





Donald Morgan sued his boss Michael Robinson for First Amendment
retaliation under 42 U.S.C. § 1983. Robinson moved for summary judgment based
on qualified immunity. The district court denied the motion. This court reverses and
remands.
I.
Morgan is ... More... $0 (03-30-2019 - NE)


Laurence Johnson v. The Raytheon Company, Inc.
Plaintiff and appellant Laurence Johnson was seriously
injured when he fell from a ladder at work. At the time, Johnson
was employed by an independent contractor which provided
maintenance engineering staff for defendant and respondent The
Raytheon Company, Inc. Raytheon was undergoing a renovation
project of a water cooling tower on its premises. The prime
contractor for t... More...

$0 (03-28-2019 - CA)


Tim P. Brundle v. Wilmington Trust, N.A.




After owners of a closely held corporation sold the company to its Employee Stock Ownership Plan ("ESOP"), a participant in the ESOP brought this action. The participant contended that the trustee chosen for the ESOP by the corporation breached its fiduciary duties to the ESOP and overpaid ... More... $0 (03-22-2019 - VA)


United States of America v. Willie B. Cochran




Chicago, IL - City of Chicago Alderman Pleads Guilty to Federal Fraud Charge for Using Charitable Funds to Pay Personal Expenses

City of Chicago Alderman WILLIE B. COCHRAN pleaded guilty today to a federal fraud ch... More... $0 (03-22-2019 - IL)


Augustine Pacheco v. Honeywell International, Inc.
This is a class action filed in November 2017 by former Minnesota employees
of Honeywell International Inc. who retired before age 65 during the terms of
Honeywell's 2007 and 2010 collective bargaining agreements (CBAs) with Local
1145 of the International Brotherhood of Teamsters. Plaintiffs alleged that
Honeywell's announced plan to terminate early retiree healthcare benefits at ... More...

$0 (03-21-2019 - MN)


Retired Oakland Police Officers Association v. Oakland Police and Fire Retirement System
The Oakland Police and Fire Retirement System (retirement system), the
retirement system board, and the City of Oakland appeal a judgment granting a writ of
mandate in favor of the Retired Oakland Police Officers Association, along with several
system members and beneficiaries (collectively, the association) directing that master
police officer-terrorism pay (MPO pay) be included i... More...

$0 (03-21-2019 - CA)


Raymond Eugene Johnson v. Mike Carpenter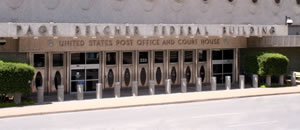 Oklahoma charged Raymond Johnson with one count of first-degree arson
and two counts of first-degree murder for the deaths of his former girlfriend,
Brooke Whitaker, and the couple's seven-month-old daughter. The charges
stemmed from Johnson's brutal attack on Wh... More... $0 (03-20-2019 - OK)


United States of America v. Tamela M. Lee





Defendant Tamela M. Lee ("Defendant" or "Lee") appeals from the district court judgment convicting her on six counts after a plea of not guilty and sentencing her to a total term of sixty months' imprisonment. Counts One through Four concerned conspiracy to... More... $0 (03-18-2019 - OH)


STANLEY BANKS v. BARBARA BANKS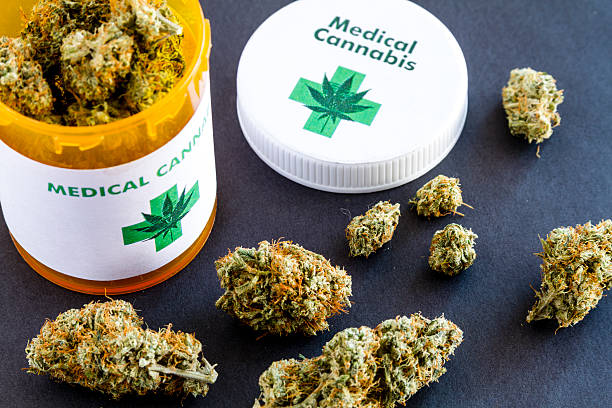 Sooner Cannabis Consultants


Click Here For... More... $0 (03-18-2019 - AR)


United States of America v. Renata Foreman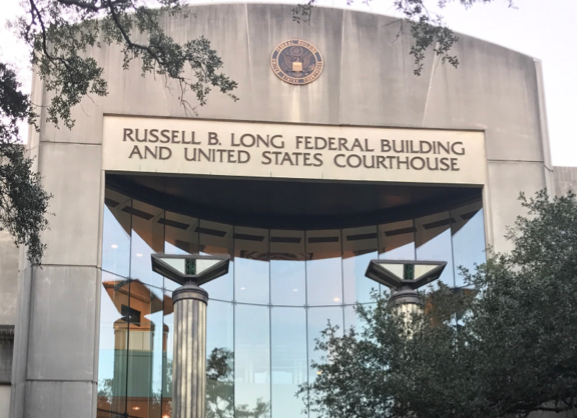 Baton Rouge, LA - Louisiana Woman Sentenced to Federal Prison in Connection with Disaster Fraud and Identity Theft Scheme

U.S. Chief Judge Shelly D. Dick sentenced RENATA FOREMAN, age 39, of Independence, Louisiana, to serve 111 months in federal prison following her convictio... More... $0 (03-16-2019 - LA)


Annie Laurie Gaylor v. Steven T. Mnuchin




Since the Founders crafted the Religion
Clauses of the First Amendment, courts have grappled
2 Nos. 18-1277 & 18-1280
with the "play in the joints" between them. Walz v. Tax Comm.
of City of N.Y., 397 U.S. 664, 669 (1970). ... More... $0 (03-16-2019 - WI)


Next Page