Condition Precedent Law
United States of America v. Meredith Atwell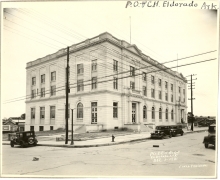 El Dorado, AR - El Dorado Woman Sentenced To Over 4 Years In Federal Prison For Wire Fraud And Possession Of Methamphetamine

Meredith Atwell, age 39, of Huttig, Arkansas was sentenced February 13, 2019 to 54 months in feder... More... $0 (02-17-2019 - AR)


STATE OF OHIO vs. ISAAC J. PIERCE




On June 22, 2015, Appellant was indicted on five counts: (1)
felonious assault, R.C. 2903.11(A)(2); (2) aggravated burglary,
R.C. 2911.11(A)(2); (3) child endangering, R.C. 2919.22(A); (4) disrupting
public services, R.C... More... $0 (02-16-2019 - OH)


State of Tennessee v. Jerry Ray Oaks




Johnson City Medical Center ("JCMC") charge nurse, April Douglas, testified that she was working inthe JCMC emergency room on the night of February 13, 2016. At 11:59 p.m. that night, the defendant was brought into the ... More... $0 (02-16-2019 - TN)


Tracy Looney v. State of Tennessee



Morelaw Internet Marketing
National Find A Lawyer Directory







On direct appeal, this Court su... More... $0 (02-16-2019 - TN)


State of Tennessee v. Joseph H. Goostree




On May 22, 2014, Defendant pled guilty as a Range II, Multiple Offender to one count of theft of property valued over $1000. As a result, he was sentenced to eight years on Community... More... $0 (02-16-2019 - TN)


United States of America v. Michael Geddati




Memphis, TN - Student Pleads Guilty to Computer Fraud, Trying to Preserve Scholarship

Michael Geddati, 20, of Memphis has pleaded guilty to computer fraud.

According to the information presented in court, during the 2017-18 academic year, Michael Geddati was a fr... More... $0 (02-16-2019 - TN)


Al Mijares v. Orange County Employees' Retirement System
In this declaratory relief action, the trial court ruled the Orange County
Department of Education (Employer) must pay approximately $3.3 million in additional
contributions to fund pension benefits promised to its employees. Employer argues we
must independently review the legal issues raised in its complaint because the judgment
arises from an order granting a motion for judgment... More...

$0 (02-16-2019 - CA)


City of Philadelphia v. Attorney General of the United State of America





The City of Philadelphia has received funds under the federal Edward Byrne Memorial Justice Assistance Grant Program ("Byrne JAG") every year since the program's inception
in 2006. Last year, however, the Justice Department notified
the City that it was withholding its FY... More... $0 (02-15-2019 - PA)


Delbert Johnson v. Jeffrey Halstead




Delbert Johnson is a sergeant with the Fort Worth Police Department. He alleges that over a three-year period he was subjected to a campaign of isolation, harassment, and ridicule because he is African-American. Investi... More... $0 (02-15-2019 - TX)


CHRISTOPHER JAMES GRADY vs STATE OF FLORIDA




Christopher James Grady appeals the order that revoked his probation based on his alleged commission of two new law offenses and his failure to comply with the instructions of his probation officer. While the State proved that Grady twice vio... More... $0 (02-14-2019 - FL)


JOHN MARSHALL vs. STATE OF MISSOURI




Movant was charged with kidnapping, domestic assault in the second degree, and More... $0 (02-14-2019 - MO)


RICHARD SHRECK V. STATE OF ARKANSAS




As set forth in the final underlying appeal before our supreme court, the relevant
facts and procedural background are as follows:
The appellant entered an online chatroom and began to chat with a police officer trained to inv... More... $0 (02-14-2019 - AR)


BOBBY JOHN LAWSON V. STATE OF ARKANSAS




On August 19, 2016, Lawson pleaded guilty to the offenses of failure to appear,
first-degree endangering the welfare of a minor, and fleeing in a vehicle. Lawson was
sentenced to three years in the Arkansas Department of Correc... More... $0 (02-14-2019 - AR)


Jimmy Derrick Hicks v. The State of Texas



To revoke community supervision probation, the State must prove a violation of a condition of probation by a p... More... $0 (02-14-2019 - TX)


Shirley Fanuiel v. The State of Texas



The complainant, Wade Watkins, was born in 1925. Watkins moved from San Antonio to Galveston in 1945, where he started working at Gaido's Restaurant.... More... $0 (02-14-2019 - TX)


Steven Parr v. The State of Texas


"The Sixth Amendment to the United States Constitution, made applicable to the States
through the Fourt... More... $0 (02-13-2019 - TX)


James Benjamin v. John Stemple



The Rebekah C. Benjamin Trust owns vacant properties in Saginaw. James Benjamin is its trustee. The Saginaw law, formally known as the Unsupervised ... More... $0 (02-13-2019 - )


United States of America v. Joseph F. Wiseman, Jr.




Asheville, NC - Georgia Man Pleads Guilty To Conspiracy In Connection With A Bribery Scheme Involving Three Former Top Buncombe County Officials

Joseph F. Wiseman, Jr., 58, of Roswell, Georgia, pleaded guilty to a conspiracy charge today, for his role in a bribery scheme involvin... More... $0 (02-13-2019 - )


Rand Resources, LLC v. City of Carson



The City of Carson (City) hired Rand Resources as its
agent to negotiate with the National Football League (NFL)
about the possibility of buil... More... $0 (02-13-2019 - CA)


James Benjamin v. Jones Family Trust






Most cities in America regulate vacant properties and the risks
to the public health and safety that come with them. Saginaw is no different. Located in eastern
Michigan, the city requires owners of vacant property to register their property with the city.
The registration ... More... $0 (02-12-2019 - MI)


United States of America v. Abel DeLeon





Abel De Leon signed an agreement pleading guilty of receipt of child
pornography in violation of 18 U.S.C. § 2252A(a)(2) and (b). Yet at his initial
sentencing hearing, De Leon claimed that he lacked the requisite mens rea,
that the government had entrapped him, and t... More... $0 (02-12-2019 - TX)


Earl Patterson v. Pennsylvania Liquor Control Board




Earl Patterson was employed as a maintenance person
for the Pennsylvania Liquor Control Board ("PLCB") when he
reported for duty at a PLCB-operated liquor store in
Eddystone, Pennsylvania. Shortly after his arrival, the
location's assistant manager accused him of attem... More... $0 (02-12-2019 - PA)


Imogene Shepherd v. Incoal, Inc.



MARTHA CRAIG DAUGHTREY, Circuit Judge. More than ten years ago, claimant Imogene Shepherd filed for survivor's benefits under the Black Lung Benefits... More... $0 (02-12-2019 - OH)


Darrell Ewing v. Connie Horton




Two months after Darrell Ewing was convicted of murder, a juror filed an affidavit accusing two fellow jurors of conducting after-hours internet... More... $0 (02-12-2019 - MI)


Lehman XS Trust v. Greenpoint Mortgage Funding, Inc.




In 2006, Lehman, not a party to this appeal, purchased aggregated pools of 
residen... More... $0 (02-12-2019 - NY)


Next Page