Child Endangerment Law
State of Tennessee v. Juan Ramon Chaves-Abrego
Tennessee jury convicts illegal immigrant child rapist for second time









Officer Darien Nagel of the Columbia Police Depart... More... $0 (07-01-2020 - TN)


State of Tennessee v. Joseph Lester Haven
Rape of a child and two counts of aggravated sexual battery









After the Defendant's seven-year-old stepson and nine-year-... More... $0 (07-01-2020 - TN)


Christopher Bailey v. State of Tennessee
North Memphis man sentenced to 25 years for child rape









The facts of this court as set forth by this court on direct appe... More... $0 (07-01-2020 - TN)


State of Tennessee v. Michael Wright
Traveling carnival worker admits to killing two Tennessee women, Georgia teen, police say








This case stems from the shooti... More... $0 (07-01-2020 - TN)


Pedro Ignacio Hernandez v. State of Tennessee
Pedro Ignacio Hernandez - Registered Sex Offender









The Petitioner was indicted on ten counts of rape of a child and five counts of
aggravated sex... More... $0 (07-01-2020 - TN)


Christopher H. Martin v. Mike Parris, Warden and State of Tennessee
Law Offices Available at the Tulsa Petroleum Club at 601 S. Boulder and at 624 S. Denver both... More... $0 (07-01-2020 - TN)


State of Tennessee v. Darron Rogers








The Defendant and two co-defendants, Sarah Adams and Denuraka Boykin, were
indicted for possession of marijuana with intent to sell, p... More... $0 (07-01-2020 - TN)


State of Tennessee v. Stephanie Brown








Defendant filed a pretrial "MOTION REQUESTING DAUBERT HEARING"
seeking to exclude Dr. Amy Hawes' te... More... $0 (06-30-2020 - TN)


Juan Cerano v. State of Tennessee







In March 2014, the Shelby County Grand Jury indicted the Petitioner for rape of a
child and aggravated sexual battery. In August 2015, a jury found t... More... $0 (06-30-2020 - TN)


State of Tennessee v. Michael Chambers










In the middle of the night on May 14, 2016, the Defendant went to Links
Logistics, a freight processing site for Walmart an... More... $0 (06-30-2020 - TN)


Joshua Charles Miller a/k/a Joshua Miller v. State of Mississippia








¶4. On August 18, 1996, Miller was upset because his former girlfriend Aultman had
started d... More... $0 (06-30-2020 - MS)


United States of America v. Corey Steele
Mobile, AL - The United States of America charged Corey Steele, age 33, with production of child pornography.


ANGEL SANTIAGO-GONZALEZ vs. STATE OF FLORIDA







The Incident and Response
Around 9:40 p.m. on the night of January 9, 2014, corrections officers
responded to a disturbance in the K dormitory at the RMC. Captain William
Ha... More... $0 (06-29-2020 - FL)


IN RE INTEREST OF MADISON B. & OLIVIA B.
Law Offices Available at the Tulsa Petroleum Club at 601 S. Boulder and at 624 S. Denver both... More... $0 (06-29-2020 - NE)


STATE OF NEBRASKA V. TIMOTHY L. REYES






On June 7, 2018, the State filed an information charging Reyes with one count of first
degree sexual assault of a child, a Class IB felony, pursuant to Neb. Rev. Stat. § 28-319.... More... $0 (06-29-2020 - NE)


STATE OF NEBRASKA V. JAMES A. RICHARDS








On March 14, 2018, Richards was charged by information with First Degree Sexual Assault
of a Child, Subsequent Offense, a Class IB felony under Neb. Rev. Stat. § 2... More... $0 (06-29-2020 - NE)


United States of America v. Bryan Lee Thieme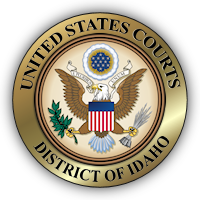 Boise, ID - The United States of America charged Bryan Lee Thieme, age 39, with sexual exploitation of children.

Defendant was sentenced to 200 months in federal prison for sexual exploitation of children, U.S. Attorney Bart M. Davis announced today... More... $0 (06-29-2020 - ID)


STATE OF NEBRASKA v. OSCAR A. MIRANDA-HENRIQUEZ,







1. POLICE INTERVIEW
In March 2018, Omaha Police Detective Shannon Knuth interviewed Miranda-Henriquez
after receiving a report alleging Miranda-Henriquez sexually assaulted his daughter, S.M.,... More... $0 (06-28-2020 - NE)


STATE OF NEBRASKA V. SAMUEL A. MORRIS
Attempted first degree sexual assault of
a child








On March 23, 2018, the State filed an information charging Morris with two counts:
count I, first degree sexual a... More... $0 (06-28-2020 - NE)


United States of America v. John Sanders





Rapid City, SD - The United States of America charged John Sanders, ate 46, with enticing a minor using the Internet by a previously registered sex offender.

Sanders was arrested and federally indicted following a Cybertip from the National Center of Missing and Exploi... More... $0 (06-28-2020 - SD)


United States of America v. Victor Alfonso Vasquez





Springfield, MO - The United States of America charged sex offender Victor Alfonso Vasquez, age 33, with sexually exploitation of a child.

On Dec. 16, 2019, Vasquez pleaded guilty to the sexual exploitation of a child. Va... More... $0 (06-28-2020 - MO)


United States of America v. Devion Cumbie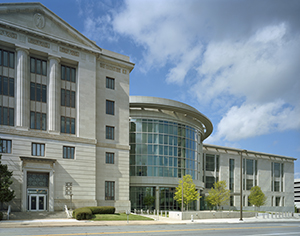 Little Rock, AR - The United States of America charged Devion Cumbie with production of child pornography, two counts of attempted production of child pornography, and four counts of extortion.

"This defendant used the internet to manipulate his victims," said Cody H... More... $0 (06-28-2020 - AR)


STATE OF NEBRASKA V. ALEC JOSIAH OSBORNE







Osborne was charged with count I, possession of a controlled substance; count II,
possession of marijuana with the intent to distribute in a school zone; count III, posse... More... $0 (06-27-2020 - NE)


STATE OF NEBRASKA V. ROBERT W. SWEARINGEN









Swearingen was initially charged with first degree sexual assault of a child under Neb. Rev.
Stat. § 28-319.01 (Reissue 2016), a Class IB felony. According to t... More... $0 (06-27-2020 - NE)


United States of America v. Emmett J. Rogers





Urbana, IL - The United States of America charged Emmett J. Rogers, agte 47, with child sexual exploitation and child pornography.

Defendant a prior sex offender was sentenced for child sexual exploitation and child pornography. More... $0 (06-27-2020 - IL)


Next Page