Child Endangerment Law
RICKY L. WELCH V. COMMONWEALTH OF KENTUCKY




On February 10, 2016, Judy Jones, the owner of Country Treasures in
Carrollton, Kentucky was delivering breakfast to her friend, J.D. Arnold, at his
home. Jones arrived at Arnold's home around 9:45 a.m. after a fresh la... More... $0 (12-16-2018 - KY)


CLEOSEY DARNELL HENDERSON, II V. COMMONWEALTH OF KENTUCKY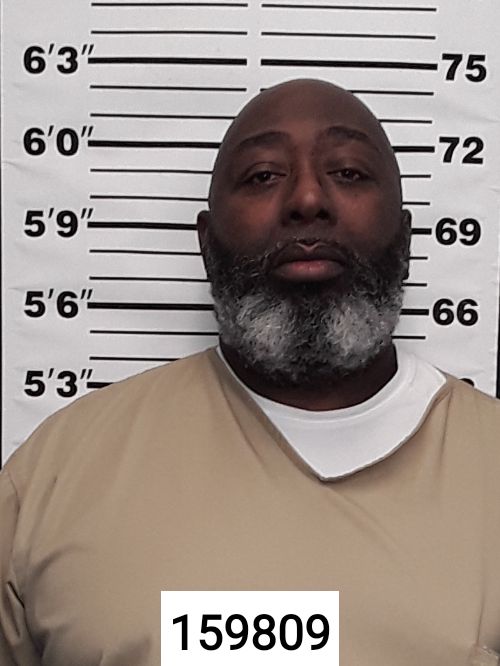 Henderson was indicted on December 28, 2011 and arraigned in
January of 2012. His jury trial was scheduled at that time for July 17, 2012.
His first appointed public defender was present with him at a bond reduction More... $0 (12-16-2018 - KY)


STATE OF OHIO vs. RYAN VOGT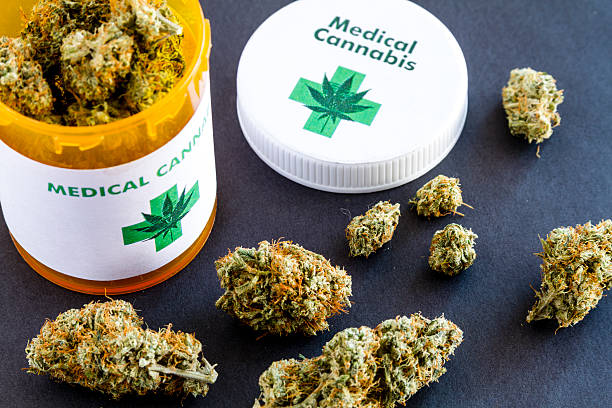 Sooner Cannabis Consultants


Click Here For... More... $0 (12-16-2018 - OH)


Maurice Edward Carter v. Mike Parris, Warden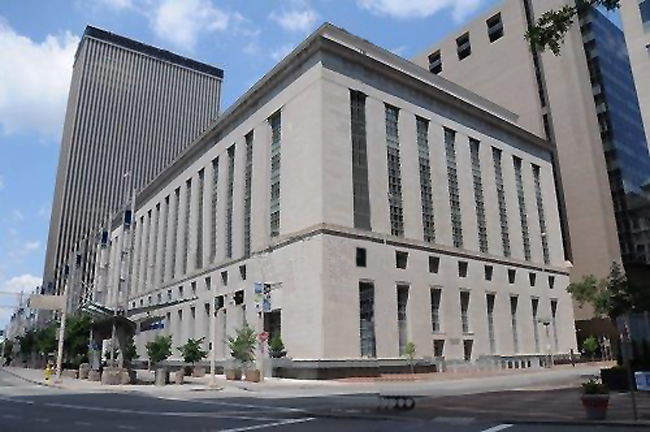 Maurice Carter pled guilty to a variety of sex crimes and received a twenty-year prison sentence. He now petitions for habeas relief. Carter alleges his attorneys were constitutionally ineffective for failing to make the best arguments for suppressionof key evidence. Yet even if Carter's c... More... $0 (12-16-2018 - TN)


STATE OF OHIO vs. EIC MCCLUSKEY




Appellant was indicted on January 6, 2017 by a Ross County
grand jury on one count of felonious assault, a second-degree felony in
violation of R.C. 2903.11, one count of endangering children, a second
degree felony in viol... More... $0 (12-15-2018 - OH)


STATE OF OHIO v. MARK E. WATKINS




On October 10, 2017, Watkins was indicted for Felonious Assault in
violation of R.C. 2903.11(A)(1), a felony of the second degree. Watkins originally
pled not guilty to the charge.
{¶3} On February 21, 2018, Watkins enter... More... $0 (12-15-2018 - OH)


STATE OF OHIO v. KYRA N. MILTON



According to the transcript of the hearing on Milton's motion to dismiss, the
parties, in lieu of the pre... More... $0 (12-15-2018 - OH)


State of Washington v. Roger W. Flook, Jr.




Clarkson, WA - The State of Washington charged Roger W. Flook, Jr., age 37, with child rape and child molestation.

The victim was an 11-year-old girl at the Quality Inn in Clarkston in 2014.... More... $0 (12-15-2018 - WA)


STATE OF OHIO vs. MARK PICKENS




Pickens was convicted of rape and aggravated murder upon evidence that
on June 2, 2009, two days after Noelle Washington had reported to police that Pickens
had raped her, he entered Washington's apartment and fatally shot her,... More... $0 (12-14-2018 - OH)


WESLEY BROWN vs STATE OF FLORIDA




Brown faced numerous charges, including vehicular homicide; fleeing and eluding; and driving while license canceled, suspended, or revoked causing serious bodily injury or death. At the time of the incident that gave rise to these charges, Br... More... $0 (12-14-2018 - FL)


MARIA BRAVO vs STATE OF FLORIDA




Condition 16 required Bravo to remain confined to her approved residence except, among other circumstances not pertinent here, as approved by her community control officer (CCO). In the affidavit of violation of community control, Bravo's CCO... More... $0 (12-14-2018 - FL)


W.M. v. V.A.
This is a child custody proceeding arising under the
Uniform Child Custody Jurisdiction and Enforcement Act
(UCCJEA, Fam. Code, § 3400 et seq.).1 The proceeding raises
questions of jurisdiction as between California and Belarus.
Under the UCCJEA, a California court otherwise having
jurisdiction cannot exercise its jurisdiction if a child custody
proceeding has already been ... More...

$0 (12-14-2018 - CA)


Billy Gear vs State of Florida




Appellant and the victim, Melissa Darnell, had custody disputes over their infant son. On December 29, 2015, Sergeant Bryan Hayden of the Taylor County Sheriff's Office served Appellant with a court order to take custody of the infant—with More... $0 (12-13-2018 - FL)


Tammy H. Ratliff a/k/a Tammy Hubbard v. Dennis L. Ratliff

Legal Suites and Virtual Offices In Downtown Tulsa
624 South Denver
918-398-5678 or Pat@morelaw.com


More... $0 (12-13-2018 - MS)


Hugo Aristoteles Castellanos Monzon v. Ingrid Fabiola De La Roca




Hugo Castellanos Monzón1 appeals the District Court's denial of the Petition he filed pursuant to the Hague Convention on the Civil Aspects of International Child Abduction (the "Convention")2 and the International Child Abduction Remedies Act ("ICARA"),3 seeking the return of his mi... More... $0 (12-13-2018 - NJ)


State of Oklahoma v. Jerrica Lackey




Tulsa, OK - The State of Oklahoma charged Jerrica Lackey with:

Count # 1. Count as Filed: CHSA, SEXUAL ABUSE - CHILD UNDER 12, in violation of 21 O.S. 843.5 F
Date of Offense: 05/16/2017
Party Name Disposition Information
LACKEY, JERRICA ANN R... More... $0 (12-12-2018 - OK)


STATE OF MISSOURI vs. REX EATON




Viewed in the light most favorable to the verdict, the evidence is as follows. O... More... $0 (12-12-2018 - MO)


STATE OF MISSOURI vs. RICKIE ALLEN REAGAN, SR.




We review all evidence and reasonable inferences drawn from the evidence in the... More... $0 (12-12-2018 - MO)


JONATHAN DANIEL V. STATE OF ARKANSAS




On 21 September 2016, Snow was charged with battery in the first degree and endangering the welfare of a minor in the first degree. The State alleged that Snow had abused his three-week-old infant, causing bruises, a broken clavicle, se... More... $0 (12-12-2018 - AR)


State of Oklahoma v. Terry Joseph Avila
MoreLaw Suites - Legal Suites and Virtual Offices
The Best Places In Downtown Tulsa To Practice Law
406 South Boulder and 625 South Denver - 918-582-3993



More... $0 (12-11-2018 - OK)


Cristal Juanita Montoya v. The State of Texas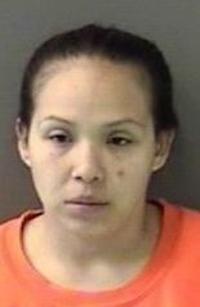 The jury heard evidence that appellant met S.A.I. through S.A.I.'s cousin, who
babysat appellant's children. Appella... More... $0 (12-11-2018 - TX)


Christopher Lynn Newberry v. The State of Texas




Near the beginning of the sentencing hearing, the Rule was invoked, see Tex. R.
Evid. 614, and the trial court instructed the witnesses to be present in the courtroom only when
offering their testimony. Among oth... More... $0 (12-11-2018 - TX)


Donald Ray King v. The State of Texas




According to the evidence presented at the hearing on the motion to suppress, on the 1
night of July 25, 2015, Officer Alex Wakim of the ... More... $0 (12-11-2018 - TX)


Michael Ray Ellsworth v. The State of Texas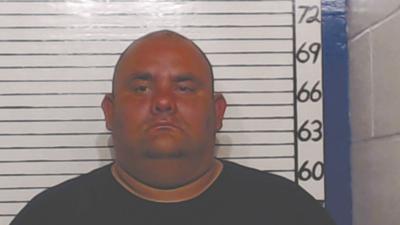 A jury found appellant Michael Ray Ellsworth guilty of aggravated sexual assault of
a child younger than six y... More... $0 (12-11-2018 - TX)


Norris Dewayne McDowell v. The State of Texas




A 9-1-1 call regarding a domestic disturbance was received at 7:55 a.m. on
August 21, 2016. The 9-1-1 caller said that his girlfriend, Curtisha Guy, had called
him whispering and had... More... $0 (12-11-2018 - TX)


Next Page