Bank Law
STATE OF OHIO -vs- HECTOR GOMEZ




On April 9, 2017, the Muskingum County Grand Jury indicted Gomez on
one count of possession of drugs (methamphetamines) in violation of R.C. 2925.11(A), a
felony of the first degree. The count was accompanied by forfeiture and... More... $0 (02-17-2019 - OH)


Robert Sturm v. Todd Andrew Moyer
The question presented in this case is one of first impression:
Assuming fraudulent intent, can the Uniform Voidable Transactions
2
Act (Civ. Code, § 3439 et seq., formerly known as the Uniform
Fraudulent Transfer Act, or UFTA)1 apply to a premarital agreement in
which the prospective spouses agree that upon marriage each spouse's
earnings, income, and other property acquir... More...

$0 (02-17-2019 - CA)


AIR SHUNT INSTRUMENT V. AIRFOIL INT'L AIRCRAFT SPACE PARTS CO. WLL


Air Shunt Instrument, Inc. ("Air Shunt"), appeals a trial court order denying
its motion to dismiss for... More... $0 (02-16-2019 - FL)


United States of America v. Michael Geddati




Memphis, TN - Student Pleads Guilty to Computer Fraud, Trying to Preserve Scholarship

Michael Geddati, 20, of Memphis has pleaded guilty to computer fraud.

According to the information presented in court, during the 2017-18 academic year, Michael Geddati was a fr... More... $0 (02-16-2019 - TN)


United States of America v. Solomon Israel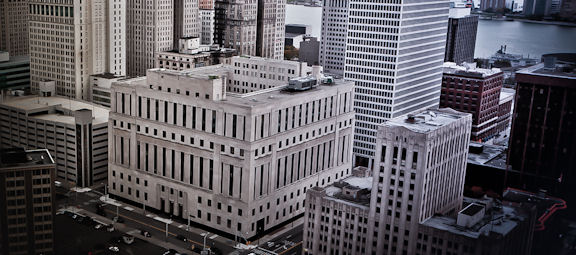 Detroit, MI - Farmington Hills Man Sentenced to 116 Months in Prison for Title-Washing Scheme

A Farmington Hills man was sentenced to 116 months in prison yesterday for having devised and executed an elaborate vehicle title fraud scheme, announced United States Attorney Matthew Schn... More... $0 (02-15-2019 - MI)


Delbert Johnson v. Jeffrey Halstead




Delbert Johnson is a sergeant with the Fort Worth Police Department. He alleges that over a three-year period he was subjected to a campaign of isolation, harassment, and ridicule because he is African-American. Investi... More... $0 (02-15-2019 - TX)


United States of America v. James Snyder




Chicago, IL 0 Federal Jury Convicts Mayor of Portage, Ind., on Corruption Charge for Pocketing a Bribe to Influence City Contrac

A federal jury convicted the mayor of Portage, Ind., on a corruption charge for solic... More... $0 (02-15-2019 - IL)


Heriberto Perez v. County of Monterey



Plaintiffs Heriberto Perez and Miguel Angel Reyes Robles appeal a defense
judgment in their action for declaratory relief against the County of Mo... More... $0 (02-15-2019 - CA)


Shirley Fanuiel v. The State of Texas



The complainant, Wade Watkins, was born in 1925. Watkins moved from San Antonio to Galveston in 1945, where he started working at Gaido's Restaurant.... More... $0 (02-14-2019 - TX)


United States of America v. Roger Ernesto Ballester Caser



Wheeling, WV - Florida man admits to defrauding bank customers

Roger Ernesto Ballester Caser, of Hialeah, Florida, admitted to using others' ... More... $0 (02-13-2019 - WV)


United States of America v. Teresa Denise Schneider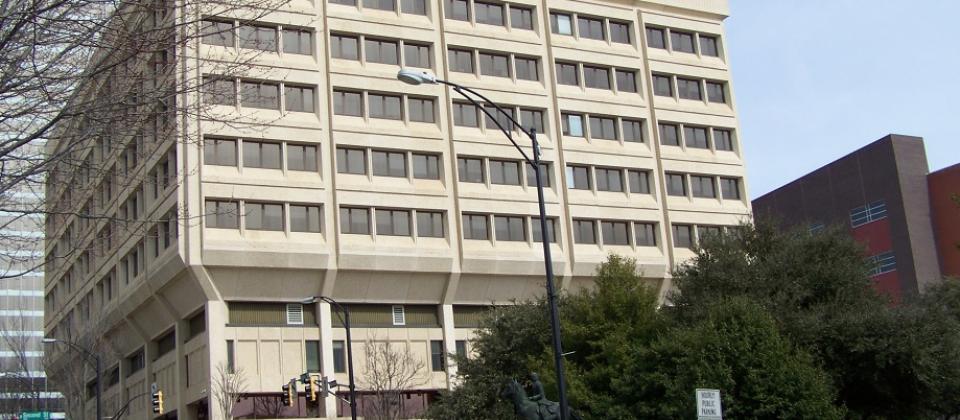 Winston-Salem, N.C. - Durham Woman Who Defrauded Elderly Victim Pleads Guilty

Faces Up to 30 Years in Prison and up to $1,000,000 Fine

A woman who embezzled from an older person for whom she was a caretaker ple... More... $0 (02-13-2019 - NC)


United States of America v. Albert Poawui, Sombo Kanneh and Michelle Stevens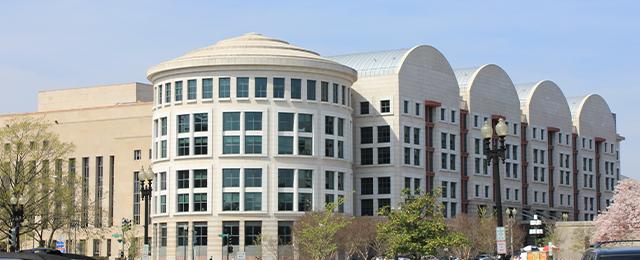 Washington, DC - Three Individuals Sentenced to Prison for Their Roles in Bribery Schemes Involving VA Program for Disabled Military Veterans

Two owners and an employee of for-profit, non-accredited schools were sentenced during the last two days for bribing a public offi... More... $0 (02-13-2019 - DC)


Rand Resources, LLC v. City of Carson



The City of Carson (City) hired Rand Resources as its
agent to negotiate with the National Football League (NFL)
about the possibility of buil... More... $0 (02-13-2019 - CA)


Lehman XS Trust v. Greenpoint Mortgage Funding, Inc.




In 2006, Lehman, not a party to this appeal, purchased aggregated pools of 
residen... More... $0 (02-12-2019 - NY)


USA v. Ojudun




The present proceeding against Ojudun alleging his violations of
3 supervised rele... More... $0 (02-12-2019 - NY)


Orlando v. Nassau Cty. Dist. Atty's Off




On Friday night, December 3, 2004, at approximately 8:45 p.m., 18
in response to a... More... $0 (02-12-2019 - NY)


United States of America, ex rel. Stephanie Strubbe, et al. v. Crawford County Memorial Hospital and Bill Bruce





Stephanie A. Strubbe, Carmen Trader, and Richard Christie sued Crawford
County Memorial Hospital (CCMH) as relators in a qui tam action for violations of
the False Claims Act. 31 U.S.C. § 3729(a). They also sued CCMH and its Chief
Exec... More... $0 (02-12-2019 - IA)


Linda Reed v. Columbia St. Mary's Hospital





Plaintiff‐appellant Linda Reed alleges
that she suffered discrimination on the basis of her disabilities
while she was a patient at defendant‐appellee Columbia
St. Mary's Hospital in March 2012. Among other things,
she con... More... $0 (02-12-2019 - WI)


Merilyn Jackson v. Kaiser Foundation Hospitals, Inc.
The record on appeal discloses the following undisputed facts.
On December 29, 2015, Merilyn Jackson, acting in propria persona, filed a
complaint against Kaiser Foundation Hospitals, Inc. (Kaiser), alleging Kaiser had
discriminated against her in violation of the California Fair Employment and Housing
Act (FEHA). After unsuccessfully attempting to serve the summons and complaint,<... More...

$0 (02-12-2019 - CA)


United States of America v. Carlos A. Spann




Shreveport, LA - Shreveport man found guilty for role in check fraud scheme that resulted in nearly $200,000 stolen

A federal jury found Carlos A. Spann guilty for his role in a fraudulent check scheme resulting in the theft of nearly $200,0... More... $0 (02-11-2019 - LA)


United States of America v. Elena Lupuleasa




Boise, ID - Nampa Woman Sentenced to 39 Months for Identity Theft Scheme

Elena Lupuleasa, 34, of Nampa, Idaho, was sentenced to 39 months in prison by Senior U.S. District Judge Edward J. Lodge, U.S. Attorney Bart M. Davis announced. Judge Lodge also ... More... $0 (02-10-2019 - ID)


UNITED STATES OF AMERICA v. JAMES GARNER, a/k/a ABD AL RAHMAN




We review sufficiency of the evidence "in the light most favorable to the prosecution" to... More... $0 (02-10-2019 - PA)


MARK R. THOMPSON; BETH A. THOMPSON v. JPMORGAN CHASE BANK, N.A.,




Mark and Beth Thompson sued
JPMorgan Chase Bank ("Chase") for breach of contract and violating
the statutory power of sale Massachusetts affords mortgagees.
Mass. Gen. Laws ch. 183, § 21. The Thompsons alleged Chase fa... More... $0 (02-10-2019 - MA)


Sharmalee Goonewardene v. ADP, LLC
Under the Labor Code, an employee who believes he or
she has not been paid the wages due under the applicable labor
statutes and wage orders may bring a civil action against his
or her employer. (See, e.g., Lab. Code, § 1194; Martinez v.
Combs (2010) 49 Cal.4th 35, 49-51; see also Lab. Code, § 2699.)
This case presents the question whether, when an employer
hires an indepen... More...

$0 (02-10-2019 - CA)


United States of America v. Harlow White




Phoenix, AZ - Former Property Manager Sent to Prison for Defrauding Homeowner Associations

Harlow White, 77, of Gilbert, Ariz. was sentenced by U.S. District Judge John J. Tuchi to 15 months in prison and ordered to pay $291,420 in restituti... More... $0 (02-09-2019 - AZ)


Next Page