Americans with Disability Act Law
Charles Malveaux v. The State of Texas





On March 31, 2017, Malveaux was convicted of DWI, third offense, a third
degree felony, relating... More... $0 (12-08-2018 - TX)


Janice Hustvet v. Allina Health System




Janice Hustvet sued her former employer, Allina Health System ("Allina"),
alleging violations of the Americans with Disabilities Act ("ADA") and the
Minnesota Human Rights Act ("MHRA"), after Allina terminated Hustvet's
employment for refusing... More... $0 (12-08-2018 - MN)


Kevin Ramon Murphy v. The State of Texas
Continuous Sexual Abuse of Young Child or Children




Appellant met N.L., the complainant in this case, when she was twelve years
old. N.L. was walking around her neighborhood, and appellant stopped t... More... $0 (12-07-2018 - TX)


Lawrence S. Brodsky v. Humana Dental Insurance Company, d/b/a Humana Specialty Benefits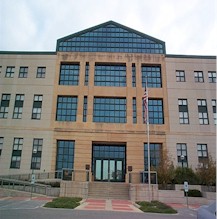 These appeals, which we have consolidated
for purposes of disposition, both concern the Federal
Communication Commission's "Solicited Fax Rule." Despite
the decline and fall of the fax machine, litigation continues between
fax advertisers and unwilling recipients of their ... More... $0 (12-07-2018 - IL)


Melissa Brumley v. United Parcel Service, Inc.
Melissa Brumley injured her back while unloading heavy packages from a United Parcel Service, Inc. (UPS) truck. After receiving workers' compensation and taking a leave of absence, Brumley returned to work without any injury-related restrictions. Several months later, she sued UPS for failure to accommodate, in violation of the Americans with Disabilities Act, 42 U.S.C. § 12101 et seq. (ADA), as a... More...

$0 (12-06-2018 - TN)


The Regents of the University of California v. The Superior Court of Los Angeles County, Katherine Rosen, Real Party in Interest


Market Your Practice In Ten Counties for $10 A Month
Cost Effective Affordable Internet Marketing For Your Practice






Katherine Rosen... More... $0 (12-06-2018 - CA)


CANDELARIO GARCIA v. TYSON FRESH MEATS, INC.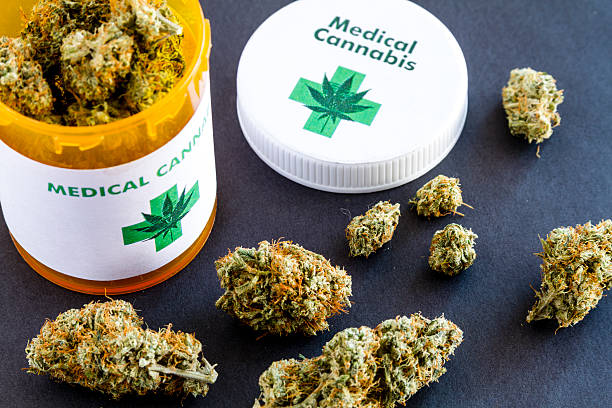 Sooner Cannabis Consultants


Click Here For... More... $0 (12-04-2018 - KS)


United States of America v. Saranac Brand Foods, Inc., Dennis M. Nowak and Daniel R. Nowak




Grand Rapids, MI - District Court Issues Order to Prevent Michigan Company and its Owners From Distributing Adulterated Ready-To-Eat Foods

A federal court permanently enjoined a Saranac, Michigan company and its owner... More... $0 (12-04-2018 - MI)


Jon Wilmot v. Contra Costa County Employees' Retirement Association
A long-time county employee decided to retire, and in December 2012, he
submitted his application for retirement to the county's retirement authority. On January
1, 2013, the California Public Employees' Pension Reform Act of 2013 (Pension Reform
Act or PEPRA) took effect. Included in that measure is a provision that mandates the
complete or partial forfeiture of pension benefits/p... More...

$0 (12-04-2018 - CA)


STATE OF KANSAS v. MICHAEL A. CHIGHISOLA




In early 2014, C.D. (Mother) and K.D. (Stepfather) started having difficulty ... More... $0 (12-03-2018 - KS)


State of Tennessee v. Matthew Reynolds, Alphonso Richardson, Cynthia Dianne Skipper, and Derek Vicchitto



In the early morning hours of June 26, 2014, the defendants beat the victim to death as she hung by her a... More... $0 (12-02-2018 - TN)


State of Tennessee v. Martrice Thomas




On July 16, 2015, a Shelby County grand jury indicted the Defendant for the firstdegree premeditated murder of her boyfriend, Willie Harris. Fo... More... $0 (12-02-2018 - TN)


Mark Mancini v. City of Providence





Plaintiff-appellant Mark Mancini
is a veteran police officer in Providence, Rhode Island (the City).
Following an injury that he s... More... $0 (12-02-2018 - RI)


Devyn Ellen Applebee v. Nancy A. Berry Hill, Acting Commissioners, Social Security Administration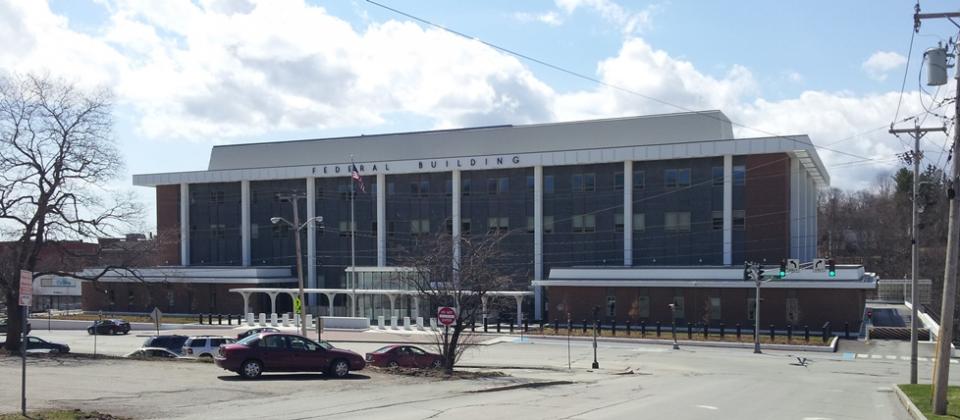 Appellant Devyn Ellen Applebee appeals from
a district court judgment affirming the Acting Commissioner of
Social Security's denial of her application for disability
benefits. An administrative law judg... More... $0 (12-02-2018 - ME)


Travelers Property Casualty Company of America v. Engel Insulation, Inc.
Plaintiffs Travelers Property Casualty Company of America, the Travelers
Indemnity Company of Connecticut, and St. Paul Fire and Marine Insurance Company
(collectively, Travelers) filed this action against certain subcontractors to recover
attorneys' fees and costs Travelers incurred in defending developers Westlake Villas,
LLC and Meer Capital Partners, LLC (collectively, Westlak... More...

$0 (12-02-2018 - CA)


Hopi Tribe v. Arizona Snowbowl Resort, et al.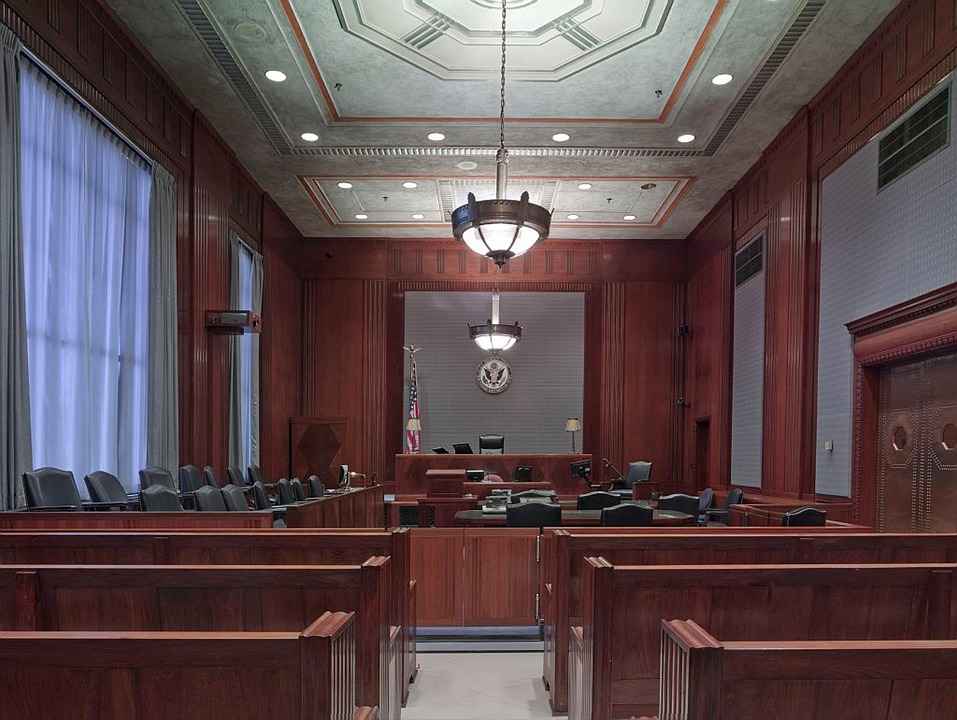 ¶1 Private parties may bring public nuisance claims in Arizona if the alleged
nuisance caused the plaintiff special injury, meaning "damage [that is] different in kind
or quality from that suffered by the public ... More... $0 (11-30-2018 - )


Clenton Moton v. The State of Texas





Clenton Moton and Nathan Henderson waited together, in a holding cell with
8 to 16 others, to b... More... $0 (11-29-2018 - TX)


Debra Lea Wilson v. James Rigby; First Citizens Bank
The filing date of a bankruptcy petition determines the
law governing exemptions and freezes the value of the
exemptions that the debtor may claim. Because Debra
Wilson's amended bankruptcy schedules sought to claim
4 WILSON V. RIGBY
more than Washington law permitted her to claim as of the
petition date, we affirm the district court's decision, limiting
her claimed exe... More...

$0 (11-29-2018 - WA)


David Thompson v. Heather Hebdon
We must decide whether an Alaska law regulating campaign contributions violates the First Amendment. At issue are Alaska's limit on contributions made by individuals to candidates, its limit on contributions made by individuals to election-related groups, its limit on political party-to-candidate contributions, and its limit on the total funds a candidate may receive from out-of-state residents. T... More...

$0 (11-29-2018 - AK)


Christopher M> Sulyma v. Intel Corporation Investment Policy Committee
A former employee and participant in Intel's retirement plans sued the company for allegedly investing retirement funds in violation of the Employee Retirement Income Security Act (ERISA). Intel moved to dismiss the complaint on the ground that the limitations period for his claims had expired. The magistrate judge1 converted Intel's motion to dismiss into a motion for summary judgment and entered... More...

$0 (11-29-2018 - CA)


United States of America v. Dr. Jeremy David Thomas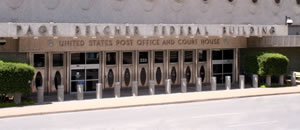 Tulsa, OK - Claremore Doctor Guilty of Pill Sharing Conspiracies

A Claremore physician pleaded guilty in U.S. District Court to leading multiple conspiracies to write fraudulent opioid prescriptions in an effort to support his drug habit.

United States Attorney ... More... $0 (11-26-2018 - OK)


United States of America v. Gregory A. Bush




Louisville, KY - Kroger Shooting Suspect Charged With Federal Hate Crimes And Firearm Offenses

Gregory A. Bush, 51, was indicted by a federal grand jury on hate crime and firearm charges arising out of the racially motivated murder of two African-American patrons at a K... More... $0 (11-26-2018 - KY)


Leland Foster v. Stritzinger-Babjack, L.L.C.
Grand Rapids, MI - Leland Foster sued Stritzinger-Babjack, L.L.C. on a civil rights Americans with Disabilities Act violation theory.... More...

$1 (11-26-2018 - MI)


Amy Jo Hicks v. John Lee Perkins v. Commissioners of Social Security
When individuals in this country are unable to work because of physical or mental disabilities, they may file for Social Security Disability Insurance ("SSDI") and Supplemental Security Income ("SSI") benefits. The eleven plaintiffs here all filed for these benefits, and they all eventually received them. The trouble, however, is that they were represented in their efforts by Eric Conn, a Kentucky... More...

$0 (11-26-2018 - KY)


Yasmin Reyazuddin v. Montgomery County, Maryland



Morelaw Internet Marketing
National Find A Lawyer Directory








Yasmin Reyazuddin appeals ... More... $0 (11-24-2018 - MD)


Next Page