Abandonment Law
STATE OF MISSOURI v. EMILY USNICK




Usnick was an unmarried mother of three when she became pregnant in 2008. Two ... More... $0 (06-21-2019 - MO)


STATE OF MISSOURI vs. NEIL N. HOWLAND




Neil N. Howland ("Defendant") was charged by information with six offenses
... More... $0 (06-21-2019 - MO)


Christopher Ross v. County of Riverside
Christopher Ross appeals from a summary judgment granted in favor of the
County of Riverside on Ross's claims for violation of Labor Code section 1102.5 and for
violation of the provisions in the Fair Employment and Housing Act (Gov. Code, § 12900
et seq.; FEHA) prohibiting disability discrimination, failure to reasonably accommodate,
failure to engage in the interactive process, ... More...

$0 (06-21-2019 - CA)


State of Tennessee v. Timothy Wayne Woodard
MoreLaw Virtual ReceptionistsA Receptionist for Less Than a Dollar an Hour


In September 2016, the Defendant, a recent law school graduate, was charged through a presentment with nine counts of removal of... More... $0 (06-12-2019 - MS)


Christopher Ross v. County of Riverside
Christopher Ross appeals from a summary judgment granted in favor of the
County of Riverside on Ross's claims for violation of Labor Code section 1102.5 and for
2
violation of the provisions in the Fair Employment and Housing Act (Gov. Code, § 12900
et seq.; FEHA) prohibiting disability discrimination, failure to reasonably accommodate,
failure to engage in the interactive pro... More...

$0 (06-11-2019 - CA)


STATE OF OHIO -vs- AULETTI DALANE BROWN, JR.




Y.W.'... More... $0 (06-05-2019 - OH)


STATE OF MISSOURI v. LELAND DWAYNE DAGGETT




A Buchanan County jury convicted Mr. Pickens in December 2014 of three
cou... More... $0 (06-03-2019 - MO)


KENNETH PICKENS, III v. STATE OF MISSOURI




A Buchanan County jury convicted Mr. Pickens in December 2014 of three
cou... More... $0 (06-03-2019 - MO)


STATE OF OHIO v. RANDY HAMILTON

MoreLaw Virtual Receptionists
Never Miss Another New Client Call




In October of 2016, Mr. Hamilton and his live-in girlfriend ("M.R.") invited some
friends over to their North Ridg... More... $0 (05-25-2019 - OH)


Steven L. Gomes v. Mendocino City Community Service District
Steven L. Gomes, a homeowner in Mendocino County, appeals an adverse
judgment rejecting his petition to invalidate an ordinance of the Mendocino City
Community Services District (the district) limiting the quantity of groundwater he may
extract from his property. He contends that the statute authorizing the district to establish
groundwater-management programs does not give it auth... More...

$0 (05-15-2019 - CA)


Jeff Craig Janecka v. The State of Texas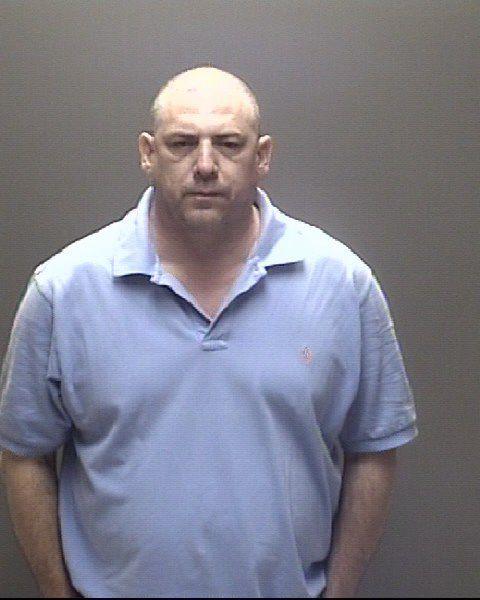 <... More... $0 (05-13-2019 - TX)


ANDY JOE ALTIC, JR. vs. STATE OF MISSOURI




On May 9, 2013, around 5:30 p.m., Victim and her husband drove her black 1999 <... More... $0 (05-02-2019 - MO)


United States of America v. Bechir Delva and Dan Kenny Delva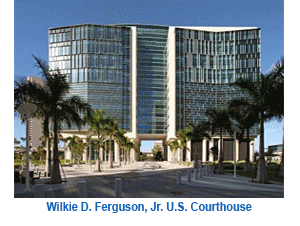 Defendants Bechir Delva and Dan "Kenny" Delva are brothers who were convicted of seven crimes arising out of their identity theft and tax fraud operations. After a joint jury trial, the Delvas appeal their convictions and sentences for conspiracy to possess 15 or more u... More... $0 (04-29-2019 - FL)


SHAWNDELL MAYS v. STATE OF KANSAS




In affirming Mays' convictions, the Kansas Supreme Court summarized the under... More... $0 (04-27-2019 - KS)


Ex parte Nathan Sanders

MoreLaw Virtual Receptionists
Nosotros hablamos español




Appellant Nathan Sanders was charged by information with harassment, that "with
intent to harass, annoy, alarm, abus... More... $0 (04-20-2019 - TX)


Maria Ramirez v. Ruben Escajeda, Jr.




Government officials are often entitled to qualified immunity ("QI") from liability for civil damages for performing their discretionary duties. See, e.g., Romero v. City of Grapevine, 888 F.3d 170, 176 (5th Cir. 2018). And when a district court denies QI, we may immediately review the... More... $0 (04-17-2019 - TX)


In re: Earl Benard Blasingame





Church Joint Venture ("CJV") appeals the bankruptcy court's decision determining that a lawsuit had inconsequential value to the bankruptcy estate and allowing the Trustee, Edward Montedonico, ("the Trustee") to abandon the lawsuit. The Blasingames1 filed a cross appeal of a p... More... $0 (04-15-2019 - TN)


STATE OF KANSAS v. JESUS ALEXANDER HOLGUIN-LOREDO




In early May 2015, Kelci and James Ebrecht were in their home in Johnson Co... More... $0 (04-15-2019 - KS)


State of Tennessee v. Robert William Ward



The Defendant's convictions relate to an incident on March 19, 2015, in which Valerie Carter was shot in the head. Ms. Carter was gravely injured but survived the shooti... More... $0 (04-08-2019 - TN)


Tamra N. Robinson v. First State Community Action Agency





Tamra Robinson was told by her manager Karen Garrett that her work performance was so poor that "you either don't know what you're doing, or you have a disability, or [you're] dyslexic." Taking Garrett's words seriously, Robinson, who had never before considered the possibility... More... $0 (04-01-2019 - DE)


United States of America v. Donnell Artis, Chanta Hopkins, a/k/a Askari Aquil Mohammed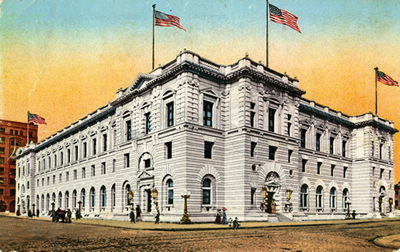 Federal agents may have violated California law when they executed two search warrants issued by state court judges. California law authorizes "peace officers" to execute search warrants, but excludes federal law enforcement officers
from the definition of that term. This apparen... More... $0 (03-27-2019 - CA)


ALICIA D. JACOBS v. STATE OF KANSAS




Citing K.S.A. 60-1507, Jacobs, pro se, in the same filing, asked the district court to vacate her sentence because of ineffective assistance of counsel and also moved to correct an illegal senten... More... $0 (03-25-2019 - KS)


Ann Garcia v. Salvation Army




The Salvation Army is an evangelical ministry founded in 1865 by William Booth, a former Methodist minister.1 The Salvation Army's religious tenets differed from traditional Methodism in rejecting the importance of sacraments and emphasizing strong c... More... $0 (03-18-2019 - AZ)


Planned Parenthood of Greater Ohio v. Richard Hodges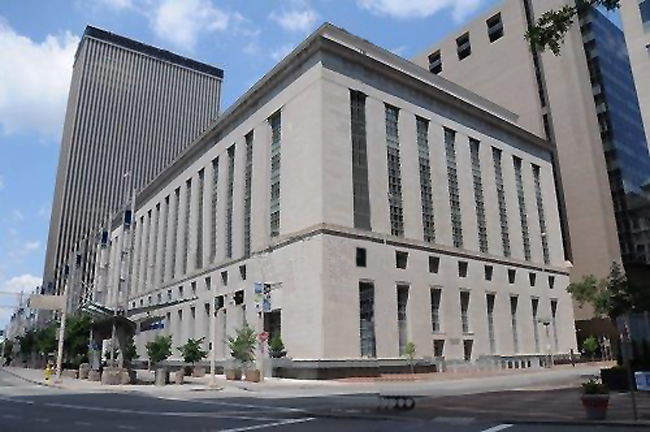 Ohio, like many governments, often partners with nonprofit organizations to promote policies of the State. Through one such partnership, the State distributes government funds to several organizations to address a wide range of public health issues. For many years, Planned Parenthood ... More... $0 (03-12-2019 - OH)


Yury Rinsky v. Cushman & Wakefield, Inc.




In this diversity action, Appellee
Yury Rinsky ("Rinksy"), a citizen of Massachusetts, brought suit
against his former employer, the New York-based real estate firm
Cushman & W akefield, Inc. ("C&W"), claiming that C&W impermissibly
fired him because of his age and dis... More... $0 (03-10-2019 - MA)


Next Page