Information
About MoreLaw
Contact MoreLaw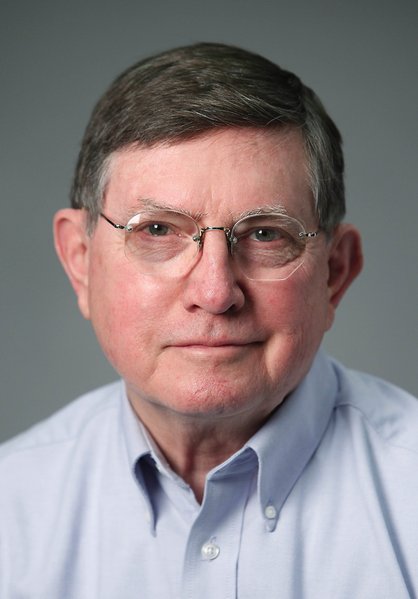 Please E-mail suggested additions, comments and/or corrections to Kent@MoreLaw.Com.
Help support the publication of case reports on MoreLaw
Date: 10-30-2017
Case Style:
STATE OF LOUISIANA V. CHADWICK MCGHEE
Simmesport man convicted of kidnapping
Case Number: KA-15-0285
Judge: Shannon J. Gremillion, Phyllis M. Keaty, and Candyce G. Perret, Judges.
Court: STATE OF LOUISIANA COURT OF APPEAL, THIRD CIRCUIT
Plaintiff's Attorney: Charles A. Riddle, III
District Attorney, Twelfth Judicial District Court
Michael F. Kelly
Assistant District Attorney
Defendant's Attorney:
Paula C. Marx
Description: In November 2013, Defendant, Chadwick McGhee, was charged with one count of second degree kidnapping, in violation of La.R.S. 14:44.1. Defendant was found guilty of the lesser included offense of simple kidnapping, in violation of La.R.S. 14:45. The State announced its intent to file a habitual offender bill against Defendant. Defense counsel then objected to the verdict, and court was adjourned.
In October 2014, a hearing was held on Defendant's Motion for New Trial. Defendant argued for a new trial on two grounds: the verdict was contrary to the law and evidence, and the discovery of new and previously unavailable evidence regarding the role Tamika Williams played in the entire incident. The trial court denied the motion.
In November 2014, Defendant was adjudicated a third felony offender and sentenced to life imprisonment without benefit of probation, parole, or suspension of sentence. Defendant's appeal of that sentence is addressed in the companion filing bearing docket number 15-286.
This court vacated Defendant's conviction due to insufficient evidence. See State v. McGhee, 15-285 (La.App. 3 Cir. 11/4/15), 179 So.3d 739, and 15-286 (La.App. 3 Cir. 11/4/15), 178 So.3d 316. The supreme court subsequently reversed that ruling and remanded to this court for consideration of the assignments of error this court's prior rulings had rendered moot. State v. McGhee, 15-2140, 15-2141 (La. 6/29/17), ___ So.3d ___.
Defendant appeals his conviction, raising three assignments of error through counsel: (1) the evidence was insufficient to support his conviction; (2) the trial court erred in denying his motion for new trial; and (3) the trial court erred in admitting out-of-court statements made by Asa Bentley, a co-defendant, who was
2
not subject to confrontation. In addition to the assignments of error presented by counsel, Defendant filed a pro se brief raising four assignments of error: (1) Defendant was denied his right to appellate review and a complete record; (2) supplemental arguments as to why the evidence was insufficient for his conviction; (3) he was denied his right to testify on his own behalf; and (4) his trial counsel provided ineffective assistance for his failure to object to the introduction of evidence of other crimes.1
FACTS
The State called six witnesses to testify at trial: Laura Stelly, the victim's mother; Cecil Cooper, the victim's fiancé; James Crystal; Tamika Williams, one of the co-defendants; Detective Roland Patterson of the Avoyelles Parish Sheriff's Office; and Detective Jeremiah Honea of the Avoyelles Parish Sheriff's Office.
Stelly testified that the last time she saw her daughter was September 7, 2013, when the victim dropped off her daughter, Javaia, with Stelly. Stelly later reported her daughter missing on September 11, 2013. Stelly also testified that Bentley came by her house between the time she last saw her daughter and when she reported her missing. She testified that Bentley was looking for her daughter because "she had got him for $175." Stelly testified that, after Bentley came to her house, she went to her daughter's house and found it "turned over" or ransacked. Finally, Stelly testified that it was not a new occurrence for her daughter to disappear, but that she always checked on her kids and she would came home after a few days.
1This court treated Defendant's first pro se assignment of error as a motion to supplement the record with a transcript of voir dire and ordered the trial court to provide a copy of the transcript of voir dire. The trial court complied with that order. The remaining documents Defendant claims are missing are related to his sentencing and are present in the record for the appeal of his habitual offender adjudication in docket number 15-286.
3
On cross-examination, Stelly testified that Bentley came to her house on a Saturday morning, but that she did not know the specific date. She reaffirmed her direct testimony that after speaking to Bentley, she went to her daughter's house and found it ransacked, yet nonetheless waited a few days before reporting the victim missing. She also confirmed that her daughter had a drug problem, would disappear for days at a time, and had been locked up twice for "flipping out."
The State then called Cecil Cooper, the victim's fiancé, to testify. He testified that he and the victim had been dating and living together for about three years, that they had a daughter together named Javaia, and that he was aware of the victim's drug problem. He testified that the victim would sometimes disappear, but never for more than a night. He stated that the last time he saw the victim was September 6, 2013, after work. They were going to watch a movie, but he fell asleep, and she was not home when he woke up the next morning.
Cooper testified that on Saturday, September 7, 2013, he was sent home from work early, but did not have a car, so he was waiting on a ride home when Bentley and Defendant came by and agreed to give him a ride home. He identified Defendant in court. Cooper began giving testimony as to what both Bentley and Defendant said while they were driving him home. Cooper testified that Defendant kept repeating that something had happened and Cooper's "girl [was] down bad for what she did." Cooper stated that he took Defendant's comment about "[his] girl" to mean the victim. Cooper also testified that Bentley then told him that the victim had stolen Bentley's cocaine and that someone was going to pay. Cooper stated that he told Bentley he would call the cops, went into his house to find it ransacked, and, at that point, Bentley fled the scene, hitting a car that was in Cooper's yard in the process. Finally, he stressed that although the victim would
4
often disappear for a night, she was never gone multiple days, and that he had not heard from her since September 6, 2013.
On cross-examination, Cooper mostly affirmed his prior testimony and acknowledged that he knew that the victim had a drug problem and was still using drugs when she went missing.
The State then called James Crystal, who testified that he saw the victim by a shed where he was living, on September 7 or 8, 2013, and that he texted Bentley so that Bentley could get "his stuff back," meaning the cocaine that the victim had stolen. Crystal identified Defendant in court, stating that Defendant was with Bentley when he came to the shed looking for the victim. Crystal then gave testimony that a Mexican individual came to the shed, left, and Bentley and Defendant left shortly thereafter. On cross-examination, he reiterated that the victim was gone before anyone got to the shed.
The State then called Tamika Williams, a co-defendant. Williams admitted to having a problem with cocaine and pills that had lasted for a couple of years. Williams stated that she knew both Bentley and Defendant, whom she identified in court. She testified that she had been in a sexual relationship with Bentley, who was also her cocaine dealer. Williams stated that she had known Defendant for over thirteen years, that she saw Bentley on a daily basis, and that Defendant was almost always with Bentley. She testified that she knew the victim because the victim's son had the same father as Williams' two daughters.
Williams described a phone conversation she had with Bentley on September 7, 2013, where Bentley told her that the victim had stolen money and cocaine from him the night before, that he wanted it back, and that if he found the victim, he was going to kill her. She then described an incident where she was
5
riding with Bentley, they saw the victim on a back road, and he jumped out and chased the victim but was unable to catch her.
Williams then testified that a few nights later, Bentley picked her up at her apartment in Simmesport and they drove along Louisiana Highway 1 towards Mansura. She testified that Bentley was speaking to his brother, Willie Price, and that they met up with Price in front of the Y-Not-Stop in Mansura. Williams stated that Price, Donnie Edwards, Defendant, and the victim were all in the same car, and that Price and Edwards dragged the victim out of the car and handed her over to Bentley, who dragged her to the Dodge Durango in which he and Williams had driven to Mansura. According to Williams, Defendant did not move or get out of the car during this time.
Williams testified that after throwing the victim into the back of the Durango, Bentley positioned himself on top of her. She further stated that Bentley began choking the victim, telling her that he wanted his money back or he was going to kill her, and the victim kept begging him not to kill her. Williams stated that Edwards began driving the Durango, and that they were following Price back towards Simmesport. She described hearing choking sounds and what sounded like someone being hit, but said that she did not see anything because she was texting her sister and did not look in the back of the vehicle. She stated that the sounds continued for about ten or fifteen minutes, that she heard the sound of glass breaking, and then smelled something funny, "[l]ike somebody went to the bathroom on their self." Williams said she was then dropped off at her apartment, where she picked up her child and went to her mother's house in Odenburg.
Once she arrived at her mother's home, Williams received a call from Bentley, and shortly thereafter, Bentley, Edwards, Price, and Defendant arrived at
6
Williams' mother's house in the Durango. Williams stated that Defendant had his head down "like he was crying or sad or something," and that Bentley told him, "You know anything I tell you to do you do it." At that point, all of the males left, and Williams went inside.
Williams further testified that the following day, Bentley took her to a nearby field where he claimed he had dumped the victim's body, but Williams got scared and refused to go see the body. Bentley told her he had to move the body. She then testified that she first contacted the police, pretending to be her friend Benita Robinson, and told them that "Tamika knew what happened." Williams also admitted that the first time she was interviewed, she lied about having been in the Durango because she was afraid she would get in trouble.
On cross-examination, Williams again admitted that she had previously been convicted of forgery and that she lied to the police during her initial interactions, giving a false name when she called and pretending she was not present during the incident between Bentley and the victim. She also admitted that during her first interview with the police, she never indicated that Defendant was even present during the incident. Williams admitted that she had no idea how the victim ended up in the car with Defendant and the others before being dragged to the Durango, what happened after she was returned to her apartment, and again admitted she did not actually see what had happened in the Durango.
After defense counsel pointed out that Williams had reached an agreement with the State to testify against all of her co-defendants in exchange for being released from incarceration after her co-defendants' trials were finished, the State's rebuttal consisted of having Williams confirm that the plea agreement called for "truthful testimony."
7
The State then called Detective Roland Patterson of the Avoyelles Parish Sheriff's Office. Detective Patterson stated that he was involved in the interview of Defendant, whom he identified in open court. Detective Patterson then testified that prior to the interview, Defendant was read his rights and signed the "Standard Miranda form" indicating that he understood his rights, which had been read to him, and that he chose to waive those rights in order to give a statement. Finally, he stated that prior to Defendant's interview, no threats or promises were made to Defendant.
The State then called Detective Jeremiah Honea of the Avoyelles Parish Sheriff's Office. Detective Honea testified that the victim's body was never found. He further stated that the Durango that Williams spoke of at length during her testimony had been sent to Baton Rouge for forensic tests, and that no forensic evidence was found inside the car. Detective Honea then described five photographs of the vehicle and stated that Tomeka Mason, Bentley's live-in girlfriend and the owner of the Durango, had filed a report with the Simmesport Police Department on September 10, 2013, regarding the vehicle having been vandalized.
Detective Honea stated that their "break" in the case came when Williams called in pretending to be Benita Robinson and told police that Williams had information about the victim. Like Detective Patterson, Detective Honea identified Defendant in open court and testified that he interviewed Defendant and that Defendant signed a waiver of his rights prior to the interview.
The State moved to admit Defendant's prior interview into evidence, but defense counsel objected on the basis that it was not freely and voluntarily given. The trial court recessed the jury to determine if the interview was freely and
8
voluntarily given, while under the impression that the interview contained a confession. After the jury was returned to the courtroom, the trial court informed them that the video was not a confession, but merely an interview Defendant gave to detectives, and that they should give whatever weight they felt it deserved, as they would any other witness. The entire interview was then replayed for the jury.
The interview contained a long story told by Defendant to Detectives Patterson and Honea in which Defendant claimed he saw the victim at a barbecue around the time she disappeared, that he saw her leave the barbecue, and that he had not seen her since. He specifically denied ever being in a car with her in the Mansura area. He stated everything was "cool," that he had no knowledge of the victim taking anything from Bentley, and that people asked him the next day if he had seen the victim. Defendant stated that he had ridden in a car with Price before, but just for errands. Defendant vehemently denied any knowledge of why Bentley was looking for the victim, claiming that Bentley never told him why he was looking for her.
On cross-examination, Detective Honea again testified that the Durango in question was tested for evidence, and no evidence was found. He also admitted that despite searching multiple other vehicles, there was no forensic evidence linking Defendant, or any of the co-defendants, to the case. He admitted that the entire investigation was based on what they were told by Williams, noting that her testimony and information had changed as time has progressed. Finally, he admitted that the only evidence, other than Williams' testimony, that any incident ever occurred between Simmesport and Mansura was the broken window in Mason's car, which was reportedly vandalized.
9
On re-direct, Detective Honea testified that when Mason reported the car vandalized, she told him that Bentley had been driving the car the night before. At that point, the State rested its case. Closing arguments were presented. After the State concluded its argument, defense counsel moved for a mistrial on the basis of La.Code Crim.P. art. 770(2), which mandates a mistrial on the grounds of introduction of "other crimes" evidence. The trial court denied this motion because evidence related to the ransacked house had been introduced without objection during trial.
ASSIGNMENT OF ERROR NUMBER ONE
(PRO SE ASSIGNMENT OF ERROR NUMBER TWO)
In light of the supreme court's ruling in McGhee, Defendant's assignments of error regarding the sufficiency of the evidence against him are deemed without merit.
ASSIGNMENT OF ERROR NUMBER TWO
Defendant's second attorney-filed assignment of error is that a new trial should have been granted on two grounds: the verdict was contrary to the law and the evidence and there was newly-discovered, material evidence whose introduction at trial would have probably resulted in a different verdict. The first part of this argument is precluded by the supreme court's ruling that the evidence presented was sufficient to support Defendant's conviction. Accordingly, we address only the issue of the newly-discovered evidence.
Under La.Code Crim.P. art. 851(B)(3), a new trial shall be granted when:
New and material evidence that, notwithstanding the exercise of reasonable diligence by the defendant, was not discovered before or during the trial, is available, and if the evidence had been introduced at the trial it would probably have changed the verdict or judgment of guilty.
10
Defendant argues that Williams, the State's sole witness to testify about the crime of which Defendant was convicted of being a principal, gave a statement to police after trial indicating her involvement in the whole enterprise was greater than she had testified during trial. Specifically, Defendant argues that after his trial, Williams gave a statement in which she admitted receiving evidence (bloody clothing) from Bentley and destroying it. Defendant argues that had the jury known of Williams's greater involvement in the commission and cover-up of the kidnapping, its verdict would have been different. We disagree.
We have found that the trial judge's duty is an objective test, "in that the trial judge does not sit as the ultimate arbiter of the resolution of the case once the new evidence is considered, that is, the trial court does not weigh the evidence." In other words, "[t]he role of the trial court is to review the evidence constituting the State's case, not to determine the sufficiency of the evidence, but to evaluate the effect of the newly discovered evidence."
State v. McKinnies, 13-1412, p. 10 (La. 10/15/14), 171 So.3d 861, 869 (footnotes omitted).
Defendant's argument is that had the jury known Williams had lied about the extent of her involvement, it would have come back with a different verdict, and, therefore, Defendant should get a new trial. We find this information would have been unlikely to change the verdict. Although the only direct evidence of what occurred the night the victim disappeared is the testimony of Williams, the jury was already aware that Williams had previously lied to law enforcement about her involvement in the victim's disappearance and that she had given multiple inconsistent prior statements. It is unlikely the jury would have changed its mind about Williams's testimony in light of the newly discovered statement, as it fails to show an aspect of her character which had not already been displayed during trial.
11
Accordingly, we cannot find that the trial court abused its discretion in denying the motion for new trial. Therefore, this assignment of error lacks merit.
ASSIGNMENT OF ERROR NUMBER THREE
In his final attorney-filed assignment of error, Defendant argues his Sixth Amendment right to confront the witnesses against him was violated. Defendant argues the trial court erred in allowing Cooper and Williams to give testimony regarding statements made to them by Bentley, Defendant's co-defendant, who invoked his Fifth Amendment right against self-incrimination prior to trial. Specifically, Defendant argues the testimony in question should have been excluded in light of Crawford v. Washington, 541 U.S. 36, 124 S.Ct. 1354 (2004), which prohibits the introduction of testimonial evidence against an accused where the accused has no opportunity to cross-examine the witness regarding his accusations against the defendant. This argument is completely inapplicable to Defendant's case.
As the Crawford court discussed at length, the Confrontation Clause entitles Defendant to cross-examine the witnesses against him. Bentley, whose statements are at issue, was not a witness against Defendant. Initially, none of the statements Defendant complains of actually include any accusations by Bentley of wrongdoing on Defendant's part. In Crawford and State v. Hunter, 11-291 (La. 4/8/11), 59 So.3d 1258, another case cited by Defendant, the testimony not only specifically implicated the defendant in the crime for which he was charged, the statement was made in response to police questioning.
The statements at issue here contain neither aspect. In fact, rather than being statements made in response to police questioning, the statements were made to the victim's fiancé and to Bentley's sometime-paramour. As the Crawford court
12
specifically noted, "An accuser who makes a formal statement to government officers bears testimony in a sense that a person who makes a casual remark to an acquaintance does not." 541 U.S. at 51. While the relevancy of these statements may have been questionable, their admission in no way violates the Confrontation Clause nor Crawford, as they do not actually accuse Defendant of any criminal activity. Accordingly, this assignment of error lacks merit.
PRO SE ASSIGNMENT OF ERROR NUMBER ONE
This court has already addressed Defendant's claim that he was denied access to the full record by ordering those portions of the record which were missing. The remaining portions related to sentencing were included in Defendant's companion docket number 14-286, concerning review of Defendant's habitual offender adjudication. This assignment of error is without merit.
PRO SE ASSIGNMENT OF ERROR NUMBER THREE
In Defendant's third pro se assignment of error, he argues that his constitutional rights were violated when his attorney refused to allow him to testify on his own behalf. Although Defendant does not frame his argument as a claim of ineffective assistance of counsel, that would be the proper method of reviewing this claim. As noted in State v. James, 05-2512, p. 1 (La. 9/29/06), 938 So.2d 691, 691 (citing State v. Hampton, 00-522, pp. 14-15 (La. 3/22/02), 818 So.2d 720, 729-30), Defendant needs to "'allege specific facts, including an affidavit from counsel' and point to record evidence to support his claim." Although Defendant has raised specific allegations regarding the circumstances surrounding his alleged denial of the right to testify, the record before this court does not support his claims.
"A claim of ineffective assistance of counsel is properly raised in an application for post-conviction relief. This allows the trial judge an opportunity to
13
order a full evidentiary hearing on the matter." State v. Francis, 99-208, p. 10 (La.App. 3 Cir. 10/6/99), 748 So.2d 484, 491, writ denied, 00-544 (La. 11/13/00), 773 So.2d 156. As Defendant's allegations are based on private conversations between himself and his attorney held off the record, this assignment of error should be preserved for presentation in an application for post-conviction relief, where the trial court may investigate Defendant's claims that trial counsel refused to let him testify despite his expression of a desire to do so.
PRO SE ASSIGNMENT OF ERROR NUMBER FOUR
Defendant's final pro se assignment of error argues that he was denied effective assistance of counsel when trial counsel failed to raise a contemporaneous objection to the introduction of evidence, through the testimony of Cooper, regarding another crime which the State insinuated was committed by Defendant, namely, the ransacking of Cooper's home. Defendant acknowledges that claims of ineffective assistance of counsel should be raised on post-conviction relief, but argues that there is sufficient evidence in the record to allow this court to review his claim nonetheless. We disagree with this assertion.
"Ineffective assistance of counsel does not exist unless there was a deficient performance by the attorney." State v. Truehill, 09-1546, p. 17 (La.App. 3 Cir. 6/2/10), 38 So.3d 1246, 1257. Defendant makes no allegation regarding whether trial counsel's decision to not make a contemporaneous objection to Cooper's testimony regarding his home being ransacked could have been trial strategy. "An alleged error can be construed as trial strategy if there are differing views regarding the advisability of a tactic[.]" Id. This assignment of error, like Defendant's third pro se assignment of error, is relegated to post-conviction relief, so that the trial court may fully investigate Defendant's allegations.

Outcome: Defendant's conviction is affirmed. Defendant's pro se assignments of error numbers three and four are relegated to post-conviction relief.
CONVICTION AFFIRMED.
Plaintiff's Experts:
Defendant's Experts:
Comments: