Information
About MoreLaw
Contact MoreLaw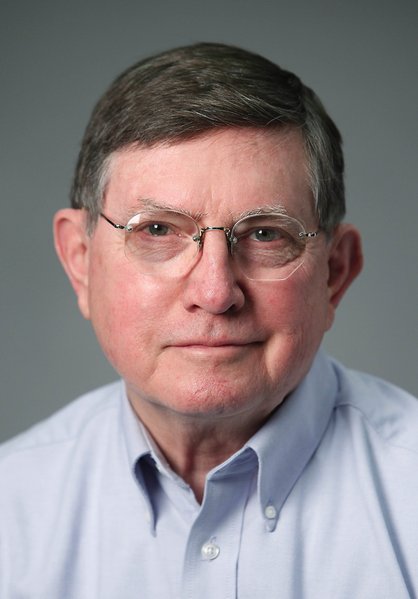 Please E-mail suggested additions, comments and/or corrections to Kent@MoreLaw.Com.
Help support the publication of case reports on MoreLaw
Date: 02-18-2017
Case Style:
STATE OF NEW JERSEY VS. ERIC LUNSFORD
Case Number: A-3991-14T4
Judge: Carmen Messano
Court: SUPERIOR COURT OF NEW JERSEY
Plaintiff's Attorney:
Christopher S. Porrino, Attorney General, Claudia Joy Demitro, Deputy Attorney General
Defendant's Attorney:
Alan I. Smith
Description: Defendant, Eric Lunsford, appeals from the March 23, 2015
Law Division order denying of his petition for post-conviction
relief (PCR) without a hearing. Tried to a jury, defendant was
convicted of aggravated manslaughter, aggravated assault,
assault with a firearm, and related weapons charges stemming
from an attempted home invasion that left one person dead and
another seriously injured. Defendant was sentenced to twenty
five years on the aggravated manslaughter charge, and a
consecutive ten-year sentence on the aggravated assault charge.
Defendant appealed, claiming his trial counsel was
ineffective for not moving to suppress in-court and out-of-court
identifications; the trial judge erred in admitting witness
testimony regarding these identifications; the prosecutor
committed misconduct; and the judge erred in imposing
consecutive sentences. We affirmed, State v. Lunsford, No. A
4509-10 (App. Div. Sept. 27, 2013), and the Supreme Court denied
defendant's petition for certification. 217 N.J. 304 (2014).
In his PCR petition, defendant repeated his claim that his
trial counsel was ineffective for failing to challenge a
witness's out-of-court identification, failed to move for a
mistrial, failed to investigate defendant's alleged alibi, and
failed to request that the court award retroactive jail credits
to defendant at sentencing.
The PCR judge rejected this argument without an evidentiary
hearing, finding defendant's claims were either procedurally
barred or without merit.
Defendant now raises the following points on appeal:
POINT I

THE ORDER DENYING POST-CONVICTION RELIEF SHOULD BE REVERSED AND THE MATTER REMANDED FOR AN EVIDENTIARY HEARING BECAUSE DEFENDANT MADE A PRIMA FACIE SHOWING OF INEFFECTIVE ASSISTANCE OF COUNSEL.

A. BASED ON STRICKLAND V. WASHINGTON[1] AND SIXTH AMENDMENT CONFLICT OF INTEREST STANDARDS DEFENDANT MADE A PRIMA FACIE SHOWING OF INEFFECTIVE ASSISTANCE OF COUNSEL.

B. TRIAL COUNSEL'S DISPARAGEMENT OF HIS REPRESENTATION OF DEFENDANT WAS PRIMA FACIE INEFFECTIVE ASSISTANCE OF COUNSEL.

C. TRIAL COUNSEL'S FAILURE TO INVESTIGATE AN ALIBI DEFENSE WAS PRIMA FACIE INEFFECTIVE ASSISTANCE OF COUNSEL.

POINT II

THE ORDER DENYING POST-CONVICTION RELIEF SHOULD BE REVERSED BECAUSE IT VIOLATED DEFENDANT'S RIGHT TO EFFECTIVE ASSISTANCE OF COUNSEL AS GUARANTEED BY THE SIXTH AMENDMENT TO THE UNITED STATES CONSTITUTION.

POINT III

THE PCR COURT MISAPPLIED ITS DISCRETION IN APPLYING RULE 3:22-5 TO BAR CONSIDERATION OF DEFENDANT'S POST-CONVICTION RELIEF CLAIMS.

POINT IV

REGARDLESS OF WHETHER THE DECISION IN STATE V. HERNANDEZ[2] WAS APPLICABLE IN THIS APPEAL, UNDER THE NEW JERSEY CODE OF CRIMINAL JUSTICE, DEFENDANT HAD A DUE PROCESS RIGHT TO BE AWARDED CREDIT FOR 543 DAYS SERVED.

POINT V

THE CUMULATIVE EFFECT OF THE TRIAL ERRORS AND INSTANCES OF INEFFECTIVE ASSISTANCE OF COUNSEL THAT WERE PRESENTED IN DEFENDANT'S PETITION WARRANT POST-CONVICTION RELIEF.

We have considered these arguments in light of the record and
applicable legal standards, and we affirm.
The facts are set forth in our earlier opinion and we
repeat only those facts relevant to the issues presented.
Jeffrey King and Everett Stephenson lived in the second-floor apartment of a three-unit building in Newark. Derrick Keitt lived on the first floor.

On August 16, 2008, at around 6:30 p.m., Keitt heard banging on his door. He looked through the peephole but did not recognize the two men at his door. Keitt ran out the back door and up the stairs to the second-floor apartment where King and Stephenson were.

King retrieved a gun from the back room and all three men went downstairs. At the bottom of the stairs, they noticed the front door had been kicked in. King noticed a man standing on the front porch and pointed his gun at him. When Stephenson and King observed a gun in the man's waistband they retrieved it after a brief struggle. Stephenson then hit the man on the top of his head with the gun. As Stephenson was about to hit the man again, he was shot in the back. A second gunman, later identified as defendant, came through the doorway and told Stephenson and King to let the first gunman go.

Defendant fired three or four times, hitting both Stephenson and King in the back. Defendant and the first gunman then fled. Stephenson realized he could not walk and dragged himself over to where King was lying. The first gunman began walking back toward the porch steps and Stephenson fired his gun at him, causing him to leave.

Before the shooting began, Keitt ran from the house toward the street. While he was running, he heard three or four shots. Once Keitt realized he was not being followed, he looked back and saw defendant and the first gunman get into a car with a third man and drive away. Keitt ran back to the house where he found Stephenson and King shot, but both were conscious.

King and Stephenson wanted Keitt to remove King's gun from the porch. Keitt mistakenly picked up the gun left by the first gunman and hid it in the backyard of another home. King's gun was left on the porch.

King and Stephenson were taken to the hospital where King died later that night. Stephenson underwent extensive rehabilitation and was unable to walk for several months.

At the police station, Keitt described the shooter and weeks later identified
defendant from a photo array. At trial, Stephenson was unable to identify defendant but Keitt again identified him as the shooter. Defendant did not testify.

Defendant again argues his trial counsel's failure to
request a Wade3 hearing amounts to prima facie ineffective
assistance of counsel. Because we considered and rejected this
argument in our earlier opinion, Lunsford supra, slip op. at 10,
the issue is procedurally barred pursuant to Rule 3:22-5.
Defendant next argues that his trial counsel made
disparaging remarks regarding defendant's motion for a mistrial,
which amounted to ineffective assistance of counsel. Defendant
failed to raise this issue before the PCR judge,4 and therefore
it need not be addressed on appeal. State v. Robinson, 200 N.J.
1, 20-22 (2009). Even if we were to address the merits of this
claim, viewed in context, trial counsel merely remarked that it
was "repugnant" for him to have to make a motion for a mistrial
after the jury had begun deliberations. No reasonable
interpretation of this comment supports the claim that counsel
was attempting to "disparage a meritorious motion," as defendant
now argues.
Defendant next claims his trial counsel rendered
ineffective assistance in failing to investigate his alibi. A
close reading of defendant's certification in support of his
petition reveals he does not even allege he informed trial
counsel of his alleged alibi:
If my attorney had spoken to me about my defense in this case, I would have told him that I could not have committed the homicide because I was at a different location, with Jasmine Walker, at the time of the homicide.

Trial counsel cannot be faulted for not investigating an
alibi he was not aware of. Even if defendant told counsel of
his alleged alibi, defendant provides no certification from Ms.
Walker or any indication of what she would have testified to if
called as a witness. In short, this claim is nothing more than
a bald assertion, insufficient to establish a prima facie case
of ineffective assistance. See State v. Cummings, 321 N.J.
Super. 154, 170 (App. Div.) ("a petitioner must do more than
make bald assertions that he was denied the effective assistance
of counsel. He must allege facts sufficient to demonstrate
counsel's alleged substandard performance."), certif. denied,
162 N.J. 199 (1999).
Outcome:
Defendant's remaining arguments lack sufficient merit to warrant further discussion in our opinion. R. 2:11-3(e)(2). Affirmed.
Plaintiff's Experts:
Defendant's Experts:
Comments: