Please E-mail suggested additions, comments and/or corrections to Kent@MoreLaw.Com.
Help support the publication of case reports on MoreLaw
Date: 07-11-2019
Case Style:
United States of America v. James William Quen
Case Number: 9:19-cr-00001-DWM
Judge: Donald W. Molloy
Court: United States District Court for the District of Montana (Missoula County)
Plaintiff's Attorney: Tara Elliott
Defendant's Attorney: Brian C. Smith
Description: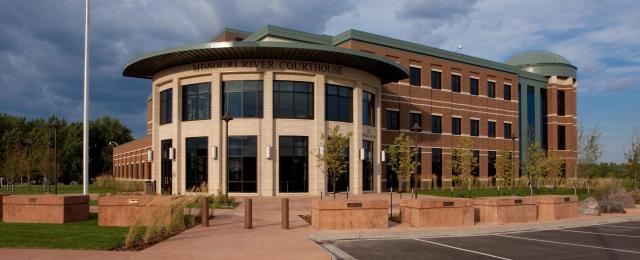 Missoula, MT - Flathead County man with five pounds of meth in vehicle sentenced to 12 years in prison
A Flathead County resident who admitted possessing methamphetamine for distribution after law enforcement found five pounds of the drug in his vehicle was sentenced to 12 years in prison and to five years of supervised release.
James William Quen, 49, of Coram, pleaded guilty in March to possession with intent to distribute meth.
The prosecution said in court records that Quen's vehicle was stopped for a traffic violation on Dec. 16, 2017 in St. Regis. A search warrant was later served on the vehicle and law enforcement recovered five pounds of meth inside. Five pounds of meth is the equivalent of about 18,120 doses. Investigators also received information that Quen had gone to Oregon to get the meth and had supplied pound quantities to another person, who had seen Quen in possession of 10 pounds of meth.
The case was investigated by Homeland Security Investigations and the Northwest Montana Drug Task Force.
The case is part of Project Safe Neighborhoods (PSN), which is the centerpiece of the Department of Justice's violent crime reduction efforts. PSN is an evidence-based program proven to be effective at reducing violent crime. Through PSN, a broad spectrum of stakeholders work together to identify the most pressing violent crime problems in the community and develop comprehensive solutions to address them. As part of this strategy, PSN focuses enforcement efforts on the most violent offenders and partners with locally based prevention and reentry programs for lasting reductions in crime.

Charge:


21:841A=CD.F - POSSESSION WITH INTENT TO DISTRIBUTE METHAMPHETAMINE
Outcome: 07/10/2019 28 MINUTE ENTRY for proceedings held before Judge Donald W. Molloy: Sentencing held on 7/10/2019 for James William Quen. AUSA Tara Elliott appearing on behalf of the govt. CJA Counsel Brian Smith appearing with in-custody Defendant. No objections to PSR. Plea agreement accepted. Govts motions under 3E1.1(b) granted. Court summarizes statutory and guideline calculations. Counsel Smith allocutes on behalf of Defendant; Defendant allocutes. AUSA Elliott makes sentence recommendation. Court reviews 3553(a) factors. JUDGMENT: Defendant committed to the custody of the BOP for a term of 144 months on Count 2. Supervised release for 5 years; conditions as stated in open court. Fine waived. Special assessment of $100. Count 1 of Indictment dismissed with prejudice upon motion of the Govt. Right to appeal waived. Defendant remanded to custody of the USM. Hearing commenced at 9:12 a.m. and concluded at 9:51 a.m. Presentence Report due by 7/17/2019. (Court Reporter JoAnn Corson) (USPO: M. Piskolich), (Law Clerk: S. Stephens), (Hearing held in Missoula) (NOS) (Entered: 07/10/2019)
07/10/2019 29 JUDGMENT as to James William Quen (1): Defendant committed to the custody of the BOP for a term of 144 months. Supervised release for 5 years; conditions as stated in open court. Fine waived. Special assessment of $100. Count 2 dismissed with prejudice upon motion of the United States. Signed by Judge Donald W. Molloy on 7/10/2019. (NOS) (Entered: 07/10/2019)
07/10/2019 30 STATEMENT OF REASONS as to James William Quen re 29 Judgment. Signed by Judge Donald W. Molloy on 7/10/2019. (NOS) (Entered: 07/10/2019)
07/10/2019 31 PRESENTENCE INVESTIGATION REPORT (Sealed) as to James William Quen. (NOS) (Entered: 07/10/2019)
Plaintiff's Experts:
Defendant's Experts:
Comments: