Please E-mail suggested additions, comments and/or corrections to Kent@MoreLaw.Com.
Help support the publication of case reports on MoreLaw
Date: 07-11-2019
Case Style:
United States of America v. Lori Rae Baskin
Case Number: 6:18-cr-00104-RAW
Judge: Ronald A. White
Court: United States District Court for the Eastern District of Oklahoma (Muskogee County)
Plaintiff's Attorney: Christopher J. Wilson
Defendant's Attorney: Jams T. Branam
Description: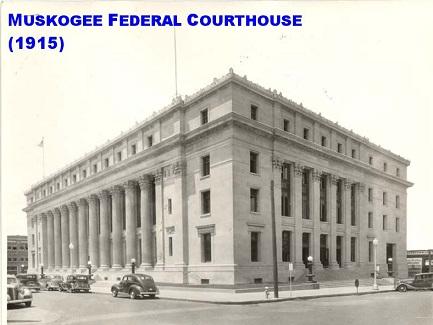 Muskogee, OK - Former Swink Public School Treasurer Sentenced For Theft Of Federal Funds
The former treasurer of Swink Public School, Lori Rae Baskin, age 50, of Swink, Oklahoma, was sentenced to 4 years' probation for Theft from Organization Receiving Federal Program Funds, in violation of Title 18, United States Code, Section 666(a)(1)(A). Baskin was also ordered to pay total restitution of $27,738.80. The charges arose from an investigation by the Department of Education Office of Inspector General (OIG) and the Federal Bureau of Investigation (FBI).
The Information alleged that from on or about February 3, 2012, until on or about June 30, 2015, in the Eastern District of Oklahoma, the defendant, being an agent, employee, and officer of Swink Dependent School District No. C-21, an agency of a State government, which received in excess of $10,000 in federal benefits in each one year period from 2012 through 2015, stole, obtained by fraud, and without authority knowingly converted to the use of a person not the rightful owner, property of a value of $5,000 or more, owned by, under the care of, and under the control of Swink Dependent School District No. C-21.

Charge:


18:666(a)(1)(A) - Theft From Organization Receiving Federal Program Funds
Outcome: Sentenced To 48 Months Probation and $27,738.80 Restitution
Plaintiff's Experts:
Defendant's Experts:
Comments: