Please E-mail suggested additions, comments and/or corrections to Kent@MoreLaw.Com.
Help support the publication of case reports on MoreLaw
Date: 08-20-2018
Case Style:
United States of America v. Daniel L. Miller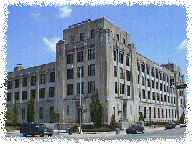 District of Kansas Federal Courthouse - Wichita, Kansas
Case Number: 6:17-cr-10118-EFM
Judge:
Court: United States District Court for the District of Kansas (Sedgwick County)
Plaintiff's Attorney: Jason Hart
Defendant's Attorney: Chris Joseph and Jess Hoeme
Description: Wichita, KS - Haysville Man Sentenced For Distributing Child Porn

A Haysville man was sentenced to 130 months in federal prison for distributing child pornography, U.S. Attorney Stephen McAllister said.

Daniel I. Miller, 35, Haysville, Kan., pleaded guilty to one count of distributing child pornography. In his plea, he admitted he used a file sharing program on his computer to obtain and share videos depicting children engaged in sex acts. A detective working with the Kansas Internet Crimes Against Children Task Force downloaded child porn from Millerís computer via the Internet.

McAllister commended Homeland Security Investigations.


Charges:


18:2252A(a)(2) - Distribution of child pornography (INDICTMENT 08/16/2017)
(1)
18:2252A(a)(5)(B) and (b)(2) - Possession of child pornography (INDICTMENT 08/16/2017)
(2)
Outcome: 08/17/2018 39 MINUTE ENTRY for proceedings held before District Judge Eric F. Melgren: SENTENCING HEARING held on 8/17/2018 as to defendant Daniel I. Miller. (Court Reporter Jana McKinney.) (Attachments: # 1 Exhibit List Plaintiff, # 2 Exhibit List Defendant) (cm) (Entered: 08/17/2018)


Defendant was sentenced to 130 months' in prison.
Plaintiff's Experts:
Defendant's Experts:
Comments: