Please E-mail suggested additions, comments and/or corrections to Kent@MoreLaw.Com.
Help support the publication of case reports on MoreLaw
Date: 11-20-2017
Case Style:
United States of America v. Carlos Francisco Martin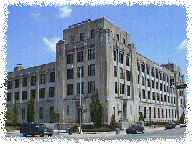 District of Kansas Federal Courthouse - Wichita, Kansas
Case Number: 6:17-cr-10057-EFM
Judge: EFM
Court: United States District Court for the District of Kansas (Sedgwick County)
Plaintiff's Attorney: Rebecca Magnone
Defendant's Attorney: David J. Freund - FPD
Description: Wichita, KS - Coffeyville Man Sentenced for Trying to Buy Bomb Online

A Coffeyville man who tried to buy an explosive on the internet was sentenced November 17, 2017 to two years in federal prison.

Carlos Francisco Martin, 19, Coffeyville, Kan., pleaded guilty to one count of attempting to obtain an explosive with intent to destroy property. In his plea, he admitted he ordered an explosive from an internet site where users seek to remain anonymous and purchases are paid for in bitcoins.

Investigators tracked Martinís purchases on the internet site, which included more than $4,000 worth of illegal drugs such as MDMA, commonly known as ecstasy. In his plea, Martin admitted he tried to buy the explosive for the purpose of intimidating a rival drug dealer.

The FBI investigated the case.
Outcome: Defendant was sentenced to 2 years in prison.
Plaintiff's Experts:
Defendant's Experts:
Comments: