Please E-mail suggested additions, comments and/or corrections to Kent@MoreLaw.Com.
Help support the publication of case reports on MoreLaw
Date: 12-17-2017
Case Style:
United States of America v. Harold R. Mugler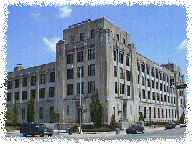 District of Kansas Federal Courthouse - Wichita, Kansas
Case Number: 6:16-cr-10142-JTM
Judge: JTM
Court: United States District Court for the District of Kansas (Sedgwick County)
Plaintiff's Attorney: Aaron Smith
Defendant's Attorney: John Rapp
Description: Wichita, KS - Clay Center Man Sentenced For Loan Fraud

A Clay Center man was sentenced on December 15, 2017 to two years on supervised release for selling assets he had pledged as collateral on a federal loan, U.S. Attorney Tom Beall said today. The defendant was ordered to pay approximately $84,594 in restitution.

Harold R. Mugler, 64, Clay Center, Kan., pleaded guilty to one count of criminal conversion. In his plea, he admitted that in 2009 in received a $100,000 loan through the U.S. Department of Agriculture's Farm Service Agency. Over the following years, he sold off various pieces of farm machinery that he had pledged as collateral on the loan. He was behind on his loan payments in 2015 when the government learned of the sales.
Outcome: Defendant was sentenced to two years of supervised release and ordered to pay $94,594 in restitution.
Plaintiff's Experts:
Defendant's Experts:
Comments: