Please E-mail suggested additions, comments and/or corrections to Kent@MoreLaw.Com.
Help support the publication of case reports on MoreLaw
Date: 12-05-2017
Case Style:
United States of America v. Ryan P. Hiroms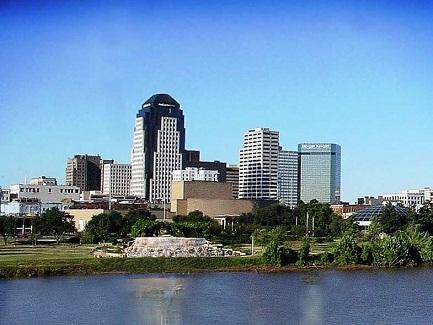 Western District of Louisiana - Shreveport, Louisiana
Case Number: 5:17-cr-00108-EEF-MLH
Judge: Elizabeth E. Foote
Court: United States District Court for the Western District of Louisiana (Caddo County)
Plaintiff's Attorney: Brandon B. Brown and Grady Allyn Crooks
Defendant's Attorney: Harold Gilley
Description: Shreveport, LA - Shreveport man sentenced to 46 months in prison for stealing 44 firearms

A Shreveport man was sentenced November 30, 2017 to 46 months in prison for stealing 44 firearms from a Princeton gun shop.

Ryan P. Hiroms, 26, of Shreveport, was sentenced Friday by U.S. District Judge Elizabeth E. Foote on one count of theft of a firearm from a federal firearms licensee. He was also sentenced to three years of supervised release and was ordered to pay $27,723.61 restitution. According to the August 7, 2017 guilty plea, law enforcement agents responded to a call on November 30, 2016 of a burglary at a gun shop in Princeton, La. Someone had broken into the building and stolen 44 firearms. Employees reported that two men had entered the business the day before and were looking at the firearms that were later stolen, and employees said the two men were also acting suspicious. A customer identified Hiroms as one of the two men who had entered the business. Agents also used video footage and fingerprints from one of the handguns Hiroms examined that day to identify him. Agents arrested Hiroms on December 2, 2016. They found a firearm in his vehicle that matched one that was stolen, and he was wearing attire similar to that seen in the business's video footage. He later admitted to breaking into the gun shop and stealing the firearms.

The ATF needs help locating the remaining firearms stolen as well as other suspects in the case. If you have any information, call the ATF's Shreveport Field Office at (318) 424-6850.

The ATF and the Bossier Parish Sheriff's Office conducted the investigation.
Outcome: Defendant was sentenced to 46 months in prison.
Plaintiff's Experts:
Defendant's Experts:
Comments: