Please E-mail suggested additions, comments and/or corrections to Kent@MoreLaw.Com.
Help support the publication of case reports on MoreLaw
Date: 02-07-2018
Case Style:
United States of America v. Robert Barteau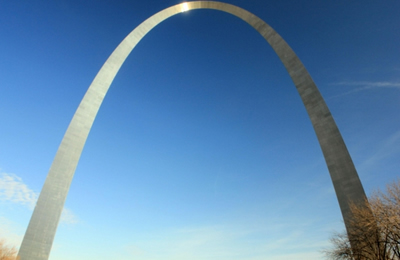 St. Louis Arch - St. Louis, Missouri
Case Number: 4:17-cr-00103-CDP
Judge: Stephen N. Limbaugh, Jr.
Court: United States District Court for the Eastern District of Missouri (St. Louis County)
Plaintiff's Attorney: Jennifer Roy
Defendant's Attorney: Brocca L. Morrison - FPD
Description: St. Louis, MO - TEXAS WOMAN SENTENCED FOR MULTI-STATE IDENTITY THEFT SPREE

Heidi Jones was sentenced to 45 months in prison to be followed by 3 years supervised release and $92,401.20 in restitution to 11 different victims.

Jones admitted to using multiple identities and to obtaining goods and services using counterfeit credit cards in California, Illinois and Missouri during 2017.

Jones, 33, of Arlington, TX, pled guilty in November to three felony counts of using a counterfeit access device and one count of aggravated identity theft. She appeared today for sentencing in front of U.S. District Judge Stephen N. Limbaugh, Jr.

The case was investigated by the Walnut Creek (California) Police Department, the Arnold Police Department and the U.S. Postal Inspection Service.
Outcome: Defendant was sentenced to 45 months in prison to be followed by 3 years supervised release
Plaintiff's Experts:
Defendant's Experts:
Comments: