Information
About MoreLaw
Contact MoreLaw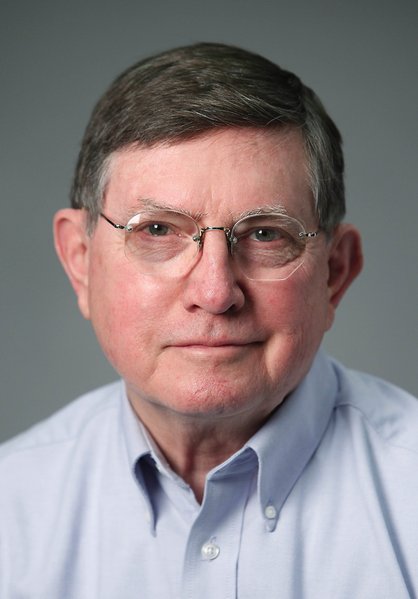 Please E-mail suggested additions, comments and/or corrections to Kent@MoreLaw.Com.
Help support the publication of case reports on MoreLaw
Date: 01-09-2018
Case Style:
United States of America v. William Turton and Mathew Lederer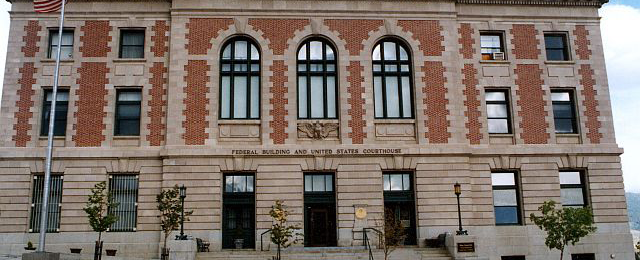 Montana District Federal Courthouse - Great Falls, Montana
Case Number: 4:17-cr-00052-BMM
Judge: Brian M. Morris
Court: United States District Court for the District of Montana (Cascade County)
Plaintiff's Attorney: Jessica Betley
Defendant's Attorney: Anthony R. Gallagher - FPD for Lederer


Jason Holden for Turton
Description: Great Falls, MT - Great Falls Felons Sentenced for Gun Possession

William Turton, age 49, of Great Falls was sentenced to 18 months in prison, three years of supervised release, and a $100 special assessment, and 40-year old Mathew Lederer of Great Falls was sentenced to 24 months in prison, three years of supervised release, and a $100 special assessment. U.S. District Judge Brian M. Morris presided over the hearing.

In October 2015, the Great Falls Police Department responded to a rash of burglaries throughout town. Officers arrested numerous suspects responsible for these burglaries and learned that stolen items from the burglaries were stashed at William Turtonís residence in Great Falls. Officers also learned that Turton acted as a facilitator in order to trade stolen items for drugs. Officers obtained and executed a search warrant at Turtonís home. There, officers discovered two firearms, drugs, and related paraphernalia. Their search recovered a Smith & Wesson revolver and an Iberia semi-automatic pistol. At the time of the discovery, the owner of these firearms had not yet reported them as stolen.

Detectives spoke with Turton, who admitted he arranged trading stolen property in exchange for firearms in order to support his own methamphetamine habit. At the residence, the officers also encountered Mathew Lederer. Officers arrested and questioned Lederer. During Ledererís interview, he denied any involvement with the revolver or pistol found at the defendantís house, although when questioned, he was able to adequately describe the firearms and admitted to having handled them. He said Turton had acquired the firearms in exchange for drugs.

On November 9, 2015, a man contacted the Great Falls Police Department to report that he had discovered two firearms were missing from his gun safe. This man believed that Lederer was behind the theft of the pistol and revolveróthe same two guns previously discovered at Turtonís residence, as Lederer had been a guest at this manís home for the first few weeks of October 2015. Law enforcement ultimately confirmed that Lederer had stolen the pistol and revolver.

In late November 2015, a victim of one of the earlier burglaries contacted police and stated he believed he had found a listing for his stolen shotgun. The victim identified that an individual was attempting to sell the Benelli Super Nova shotgun on Facebook. An officer went to this individualís home and the individual said he purchased the firearm from Turton for $250. In addition to the Benelli, the individual said Turton also had a Remington 7mm rifle which he was unwilling to sell. The individual provided the shotgun to the officer, who confirmed the shotgun matched the description of the shotgun stolen during one of the burglaries.

Both Turton and Lederer have extensive criminal histories that include prior convictions for thefts, burglaries, and drugs, and both are prohibited from possessing firearms.

The case was prosecuted by Assistant U.S. Attorney Jessica Betley and investigated by the Bureau of Alcohol, Tobacco, Firearms and Explosives and the Great Falls Police Department.

The U.S. Attorneyís Office is partnering with federal, state, local and tribal law enforcement to identify those responsible for significant violent crime in Montana. A centerpiece of this effort is Project Safe Neighborhoods, a recently reinvigorated Department of Justice program that has proven to be successful in reducing violent crime. Todayís sentencing is part of the Project Safe Neighborhoods program.
Outcome: William Turton was sentenced to 18 months in prison, three years of supervised release, and a $100 special assessment, and Mathew Lederer was sentenced to 24 months in prison, three years of supervised release, and a $100 special assessment.
Plaintiff's Experts:
Defendant's Experts:
Comments: