Please E-mail suggested additions, comments and/or corrections to Kent@MoreLaw.Com.
Help support the publication of case reports on MoreLaw
Date: 11-21-2017
Case Style:
United States of America v. Reynaldo Rodriguez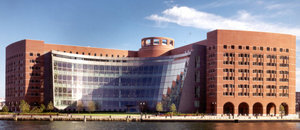 United States Court of Appeals for the First Circuit
Case Number: 3:17-cr-30023-MGM
Judge: Mark G. Mastroianni
Court: United States District Court for the District of Massachusetts (Hampden County)
Plaintiff's Attorney: Todd E. Newhouse
Defendant's Attorney: Luke Ryan
Description: Springfield, MA - Dominican National Sentenced for Illegal Reentry After Deportation

A Dominican national was sentenced on November 20, 2017 in federal court in Springfield for illegally reentering the United States after deportation.

Reynaldo Rodriguez, 49, was sentenced by U.S. District Court Judge Mark G. Mastroianni to one year and one day in prison and will be subject to deportation upon completion of his sentence. In October 2017, Rodriguez pleaded guilty to one count of unlawful reentry of a deported alien.

Rodriguez was previously deported on June 14, 2007. In June 2017, law enforcement officers in Hampden County encountered Rodriguez and determined him to be illegally present in the United States.
Outcome: Defendant was sentenced to one year and one day in prison.
Plaintiff's Experts:
Defendant's Experts:
Comments: