Information
About MoreLaw
Contact MoreLaw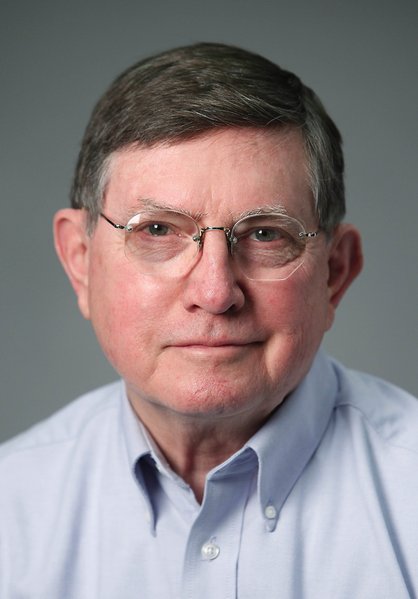 Please E-mail suggested additions, comments and/or corrections to Kent@MoreLaw.Com.
Help support the publication of case reports on MoreLaw
Date: 12-25-2017
Case Style:
United States of America v. Kirk Patrick Keshler
Northern District of Texas Federal Courthouse - Dallas, Texas
Case Number: 3:17-cr-00494-B
Judge: David L. Horan
Court: United States District Court for the Northern District of Texas (Dallas County)
Plaintiff's Attorney: Camille Elizabeth Spark
Defendant's Attorney: Douglas A Morris-FPD
Description: Dallas, TX - Garland Independent School District Employee Pleads Guilty to Federal Child Pornography Offense

Kirk Patrick Keshler, 60, of Garland, Texas, appeared on December 19, 2017 in federal court in Dallas and pleaded guilty, before U.S. Magistrate Judge David L. Horan, to one count of transportation of child pornography.

Keshler faces a maximum penalty of not less than five, nor more than 20 years in federal prison, a $250,000 fine, and a lifetime of supervised release. He will remain in custody pending sentencing which is set for April 4, 2018.

According to the plea agreement factual resume filed in the case, Keshler, a teacher for special needs children at Garland High School, used the internet and a peer-to-peer file-sharing account to send and receive visual depictions of minors engaged in sexually explicit conduct.

On August 16, 2017, law enforcement received a search warrant for Keshler's residence in Garland, Texas. While conducting the search of the residence, law enforcement entered the master bedroom of the home and located a nude, realistic-looking child size doll lying on the floor of a closet with a wig covering the face of the doll. Additionally, law enforcement observed in the master bedroom a large television connected to a laptop computer. The laptop computer was powered on and Windows media player was open on the screen showing that Keshler was actively viewing child exploitative movies when law enforcement made contact at his residence.

A forensic review of the seized laptop computer, according to the factual resume, revealed over 10,000 images and 3,000 videos involving toddler aged children to early and pubescent teens, both male and female, engaged in sexual activity with adults and with other children. Some of the child pornography files depict sadistic and masochistic content and bestiality. Law enforcement also seized several pairs of female children's panties in various child sizes.

The case was brought as part of Project Safe Childhood, a nationwide initiative launched in 2006 by the Department of Justice to combat the growing epidemic of child sexual exploitation and abuse. Led by U.S. Attorney's Offices and the Criminal Division's Child Exploitation and Obscenity Section, Project Safe Childhood leverages federal, state and local resources to better investigate, apprehend and prosecute individuals who sexually exploit children. Project Safe Childhood also prioritizes identifying and rescuing victims. For more information about Project Safe Childhood, please visit http://www.justice.gov/psc/. For more information about internet safety education, please visit http://www.justice.gov/psc/ and click on the tab "resources."

The FBI and Garland Police Department investigated.
Outcome: Guilty
Plaintiff's Experts:
Defendant's Experts:
Comments: