Information
About MoreLaw
Contact MoreLaw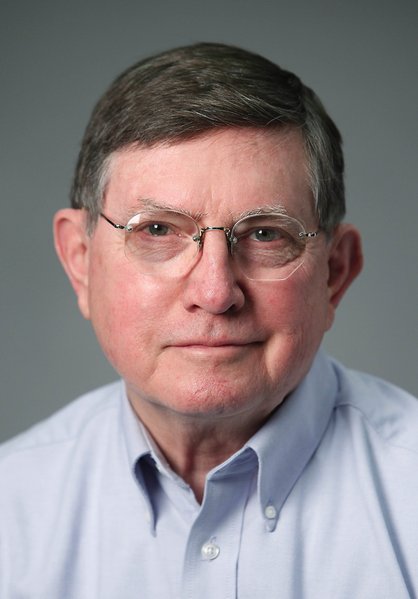 Please E-mail suggested additions, comments and/or corrections to Kent@MoreLaw.Com.
Help support the publication of case reports on MoreLaw
Date: 01-16-2018
Case Style:
United States of America v. Eric Lamont Bates and Yasar Jamal Burnett
Southern District of Ohio Federal Courthouse - Dayton, Ohio
Case Number: 3:17-cr-00080-WHR
Judge: Walter H. Rice
Court: United States District Court for the Southern District of Ohio (Montgomery County)
Plaintiff's Attorney: Amy M. Smith and Brent Tabacchi
Defendant's Attorney: Richard Mayhall for Bates


Aaron Durdan for Burnett
Description: Dayton, OH - Two Pharmacy Robbery Defendants Sentenced

Two Indianapolis men were sentenced on January 11, 2018 in U.S. District Court for conspiring to rob a Middletown pharmacy of morphine and oxycodone on April 29, 2017 for the purpose of selling the drugs on the street.

Eric Lamont Bates, 20, was sentenced to 96 months in prison and Yasar Jamal Burnett, 18, was sentenced to 72 months in prison. Each had pleaded guilty to one count of aiding and abetting the robbery and possessing with the intent to distribute morphine and oxycodone.

Bates and Burnett are two of 11 total defendants in three current federal pharmacy robbery indictments in Dayton.

In May 2017, a federal grand jury returned indictments charging individuals with robbing two Middletown pharmacies and stealing prescription drugs including morphine, oxycodone and hydrocodone for the purpose of selling the drugs on the street.

The grand jury charged two Dayton men, Calvin Cavonte Tribble and Savon Anthony Davis, with attempted robbery of a pharmacy in Middletown on April 18, 2017 and robbing the pharmacy on April 19.

In a separate indictment, the grand jury charged Bates and Burnett.

In July, a 10-count superseding indictment added six defendants who also allegedly conspired to rob pharmacies between March and June 2017 in Fairfield, Middletown, Franklin, Hamilton, Westerville, Trotwood, Dayton, Oakwood, Kettering, Beavercreek, Moraine, Vandalia, Union Township and Cincinnati.

It was part of the alleged conspiracy that defendants would approach the pharmacy counter at CVS, Walgreens, Rite Aid and Best Pharmacy locations as if to turn in a prescription to be filled. In actuality, the slip of paper included a note that this was an armed robbery and the pharmacist would be harmed if they did not comply. The note demanded pharmacy employees to fill two bags with a list of controlled substances identified by name, amount and prescription dosage.

Those charged in the superseding indictment include Martez Henderson, Tiwonne Montgomery, Kenneth Evans, Jr., Brandon Freeman, David Harris and Jamar Warren.

In September, Jamie Deandre Williams was charged in a five-count indictment for allegedly robbing CVS pharmacies in Beavercreek, Sidney, Moraine, Cincinnati and Dayton between February and June 2017.

"This offense was an attempt by Bates and Burnett to make quick money," U.S. Attorney Glassman said. "The defendants were in and out of the Rite Aid Pharmacy in less than five minutes. During the course of those few minutes, though, they used physical force and fear to ensure compliance from their victims, manhandling three female employees of the store to obtain narcotics that they could sell on the street. I hope the sentences they received today serve as a warning to others that the quick cash isn't worth it. Offenders will be caught. They will be prosecuted. And they will be punished."

U.S. Attorney Glassman commended the cooperative investigation of this case by the Middletown Police and the FBI.


Outcome: Bates was sentenced to 96 months in prison and Burnett to 72 months.
Plaintiff's Experts:
Defendant's Experts:
Comments: