Please E-mail suggested additions, comments and/or corrections to Kent@MoreLaw.Com.
Help support the publication of case reports on MoreLaw
Date: 11-30-2017
Case Style:
United States of America v. Mark D. Huber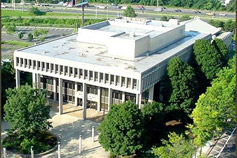 District of Connecticut Federal Courthouse - Bridgeport, Connecticut
Case Number: 3:17-cr-00048-SRU
Judge: Stefan R. Underhill
Court: United States District Court for the District of Connecticut (Fairfield County)
Plaintiff's Attorney: Vanessa Richards
Defendant's Attorney: Tracy L. Frederick - FPD
Description: Bridgeport, CT - New York Man Sentenced to 28 Months in Prison for Illegally Manufacturing and Possessing Explosives

Mark D. Huber, 57, of Mahopac, New York, was sentenced today by U.S. District Judge Stefan R. Underhill in Bridgeport to 28 months of imprisonment, followed by three years of supervised release, for illegally manufacturing and possessing explosives.

According to court documents and statements made in court, on July 21, 2016, the Connecticut State Police received a report that several items that appeared to be explosive devices were in a garage of a residence in Warren, Connecticut. HUBER previously resided at the home. The State Police and FBI Bomb Squad searched the garage and discovered that HUBER had manufactured black powder and flash powder, which can be used as the explosive charge in an improvised explosive device (IED). Investigators found and seized approximately 12 IEDs, and approximately 35 devices that were missing only the explosive powder.

HUBER was arrested on a federal criminal complaint on July 22, 2016. A subsequent search of residences in Ossining and Mahopac, New York, where HUBER resided prior to his arrest, revealed additional pyrotechnic mixtures, fuses and fully assembled explosive devices.

HUBER has been detained since his arrest. On July 12, 2017, he pleaded guilty to one count of unlawful possession of an unregistered explosive device.
Outcome: Defendant was sentenced to 28 months in prison.
Plaintiff's Experts:
Defendant's Experts:
Comments: