Information
About MoreLaw
Contact MoreLaw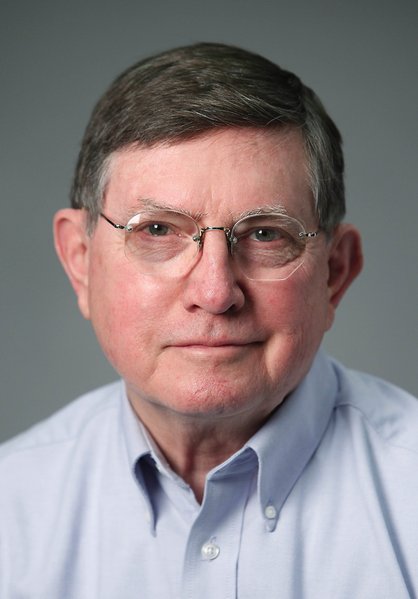 Please E-mail suggested additions, comments and/or corrections to Kent@MoreLaw.Com.
Help support the publication of case reports on MoreLaw
Date: 01-26-2018
Case Style:
United States of America v. Jeffrey Lee Justice
Western District of Kentucky Federal Courthouse - Louisville, Kentucky
Case Number: 3:17-cr-00007-DJH
Judge: David J. Hale
Court: United States District Court for the Western District of Kentucky (Jefferson County)
Plaintiff's Attorney: Jo E. Lawless
Defendant's Attorney: Patrick J. Bouldin - FPD
Description: Louisville, KY - Indiana Man Sentenced To 20 Years In Prison For Travelling Across State Lines To Engage In Sex With Minors

United States District Judge David J. Hale sentenced a Lexington, Indiana, man to 20 years in prison followed by 20 years of Supervised Release for violating federal child exploitation laws, announced United States Attorney Russel M. Coleman. There is no parole in the federal system.

Last September, Jeffrey Lee Justice, 57, pled guilty to travelling from Indiana to Kentucky to engage in sexual activity with a 14-year-old girl. According to the plea agreement and other court records, law enforcement officials became aware of Justiceís conduct as the result of an online undercover operation.

On November 22, 2016, an investigator with the Kentucky Attorney Generalís Department of Criminal Investigations, acting in undercover capacity, created a Craigslist ad in Louisville, Kentucky, under the personals tab. The ad did not include any statement requesting sexual contact from responders. That same day, Justice contacted the investigator through the Craigslist e:mail server. During the communications, the investigator stated that he was a caretaker for two minor children. Justice requested to meet the children for sexual activity.

Justice, who lived in Indiana, arrived at the agreed upon location. Law enforcement officials watched him drive into the parking lot in Jefferson County, Kentucky, on November 28, 2016. Justice had an LG VS425 smartphone in his possession at the time of his arrest. A state search warrant executed on the phone revealed that it was the device used to communicate with the investigator.

Assistant United States Attorney Jo E. Lawless prosecuted the case. The Kentucky Office of Attorney Generalís Department of Criminal Investigations conducted the investigation.

***

This case was brought as part of Project Safe Childhood, a nationwide initiative launched in May 2006 by the Department of Justice to combat the growing epidemic of child sexual exploitation and abuse. Led by the United States Attorneys' Offices and the Criminal Division's Child Exploitation and Obscenity Section, Project Safe Childhood marshals federal, state, and local resources to locate, apprehend, and prosecute individuals who sexually exploit children, and to identify and rescue victims. For more information about Project Safe Childhood, please visit www.usdoj.gov/psc For more information about internet safety education, please visit www.usdoj.gov/psc and click on the tab "resources."
Outcome: Defendant was sentenced to 20 years in prison.
Plaintiff's Experts:
Defendant's Experts:
Comments: