Information
About MoreLaw
Contact MoreLaw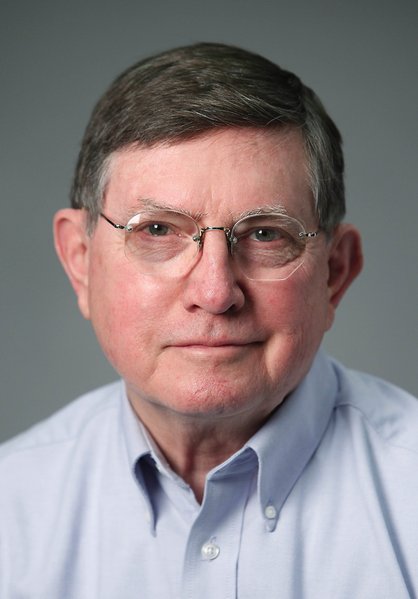 Please E-mail suggested additions, comments and/or corrections to Kent@MoreLaw.Com.
Help support the publication of case reports on MoreLaw
Date: 03-14-2019
Case Style:
United States of America v. Cyril Willson, Matthew Hebert, Jonathan Doyle, Sitesh Patel and Jacob Geissler
Case Number: 3:15-cr-00496-L
Judge: Sam A. Lindsay
Court: United States District Court for the Northern District of Texas (Dallas County)
Plaintiff's Attorney: Errin Martin and John DelaGarza
Defendant's Attorney: Michael John Uhl, Arwa BenOmran, Caitlin Conroy, Christopher Niewoehner, David Fragle, Francis Sohn, Galen Kast, Patrick Linehan, Reid Weingarten for USPLabs, L.L.C.


Michael Gibson and Carl D. Medders for Jacob Geissler


Richard B. Roper, III, Andrew Christian Cookingham, Jasmine Selia Wynton, Jennifer Rudenick Eckland for Jonathan Doyle


S. Cass Weiland and David B. Smith for Matthew Hebert


Joseph L. Shearin for Kenneth Miles


Joseph Mark McMullen for SK Laboratories, Inc.


Patrick Quinn Hall and Lauren Hofflin for Sitesh Patel


Robert L. Webster for Cyril Willson

Description:




Dallas, TX - Five Individuals and Two Companies Plead Guilty to Felony Charges in Multimillion Dollar Scheme to Fraudulently Sell Popular Dietary Supplements

Five individual defendants and two companies pleaded guilty in Dallas to felony charges in connection with a scheme to fraudulently sell workout supplements.

All of the defendants played roles in developing, manufacturing, or marketing the popular workout and weight loss supplements known as Jack3d and OxyElite Pro, which were distributed by Dallas-based dietary supplement company USPlabs. Cyril Willson, 38, of Ralston, Nebraska, and Matthew Hebert, 40, of Dallas, pleaded guilty to introducing misbranded food into interstate commerce with the intent to defraud or mislead. Jonathan Doyle, 40, of Dallas, the president of USPlabs, pleaded guilty February 21 to conspiracy to introduce misbranded food into interstate commerce. Sitesh Patel, 35, of Irvine, California, the vice president of S.K. Laboratories, a California dietary supplement manufacturer, pleaded guilty on February 25 to conspiracy to introduce misbranded food into interstate commerce and to the introduction of misbranded food into interstate commerce. Jacobo Geissler, 42, of University Park, Texas, the CEO of USPlabs, pleaded guilty on February 28 to conspiracy to introduce misbranded food into interstate commerce. In addition, S.K. Laboratories pleaded guilty on February 25 to introduction of misbranded food into interstate commerce, and USPlabs pleaded guilty to conspiracy to introduce misbranded food into interstate commerce on March 5.

The misbranding charges all relate in part to OxyElite Pro, which was recalled in 2013 in the wake of an investigation by the Food and Drug Administration into whether the supplement caused liver injuries in consumers. All of the defendants were charged in a 2015 indictment returned by a Dallas federal grand jury in the Northern District of Texas.

"Dietary supplement makers may not disregard the law and trick consumers about what is in their products," said Assistant Attorney General Jody Hunt of the Department of Justice's Civil Division. "Consumers are entitled to trust that the products they consume are safe. We will continue to investigate and prosecute those who enable the sale of mislabeled and potentially unsafe dietary supplements."

The indictment alleged that the defendants participated in a conspiracy to import dietary supplement ingredients from China, including the stimulant known as "DMAA," using false certificates of analysis and false labeling, and then lied about the source and nature of those ingredients. According to the indictment, the defendants told some of their retailers and wholesalers that USPlabs products contained natural plant extracts, when in fact they contained a synthetic stimulant manufactured in a Chinese chemical factory. The indictment also alleged that the defendants sold some of their products without determining whether they would be safe to use. According to the indictment, USPlabs products related to the conspiracy brought the company hundreds of millions of dollars.

In pleading guilty, Doyle, Geissler, and Patel admitted that they imported substances with false and misleading labeling in part to avoid law enforcement and regulatory agency attention. Willson and Hebert admitted that they helped to cause a dietary supplement to be shipped with false labeling regarding the ingredients it contained.

"Consumers deserve to know exactly what's in their dietary supplements," said U.S. Attorney for the Northern District of Texas Erin Nealy Cox. "We cannot stand by as supplement companies deceive customers – especially when they use untested, suspect ingredients in their products."

"Americans who choose to take dietary supplements expect that those products are safe and properly labeled," said FDA Commissioner Scott Gottlieb, M.D. "Dietary supplement labeling that falsely or misleadingly declares its contents presents a risk to the public, and the FDA will exercise its full authority under the law to bring to justice all those who produce and distribute misbranded dietary supplements."

Doyle and Geissler pleaded guilty before U.S. Magistrate Judge Renee Harris Toliver. Patel, Willson, Hebert, S.K. Laboratories, and USPlabs pleaded guilty before U.S. District Judge Sam A. Lindsay. Patel faces a maximum sentence of six years' imprisonment; Doyle and Geissler face up to five years' imprisonment; and Willson and Hebert face up to three years' imprisonment. The individual defendants, together with the companies, agreed to pay criminal fines and forfeitures totaling about $60 million. The court set sentencing hearings for Willson and Hebert on July 8, 2019, for Patel and S.K. Laboratories on Aug. 12, 2019, and for USPlabs on Aug. 19, 2019. The remaining sentencing dates have not yet been set.

The case was investigated by FDA's Office of Criminal Investigations. The case is being prosecuted by Trial Attorneys David Sullivan, Patrick Runkle, and Raquel Toledo with the Department of Justice's Consumer Protection Branch, and Assistant United States Attorneys Errin Martin and John DelaGarza of the U.S. Attorney's Office for the Northern District of Texas.

Additional information about the Consumer Protection Branch and its enforcement efforts may be found at http://www.justice.gov/civil/consumer-protection-branch. For more information about the U.S. Attorney's Office for the Northern District of Texas, visit its website at https://www.justice.gov/usao-ndtx.




Charges:



USPLabs LLC



18:1349 (18:1343) CONSPIRACY TO COMMIT MAIL FRAUD
(1)
18:1349 (18:1343) Conspiracy to Commit Wire Fraud
(1s)
18:1343 WIRE FRAUD
(2-5)
18:1343 Wire Fraud
(2s-5s)
18:1505 and 18:2 OBSTRUCTION OF AN AGENCY PROCEEDING
(6)
18:371 (21:331(a) and 21:333(a)(2)) CONSPIRACY TO INTRODUCE MISBRANDED FOOD INTO INTERSTATE COMMERCE WITH AN INTENT TO DEFRAUD AND MISLEAD
(7)
18:371(21:331(a) and 21:333(a)(2)) Conspiracy to Introduce Misbranded Food Into Interstate Commerce With an Intent to Defraud and Mislead
(7s)
21:3341(a) and 21:333(a)(2) and 18:2 INTRODUCTION OF MISBRANDED FOOD INTO INTERSTATE COMMERCE WITH AN INTENT TO DEFRAUD AND MISLEAD
(8)
21:331(a) and 21:333(a)(2) and 18:2 Introduction of Adulterated Food Into Interstate Commerce With an Intent to Defraud and Mislead
(8s)
21:331(a) and 21:333(a)(1) INTRODUCTION OF ADULTERATED DIETARY SUPPLEMENT INTO INTERSTATE COMMERCE
(10)
21:331(a) and 21:333(a)(1) Introduction of Adulterated Dietary Supplement Into Interstate Commerce
(10s)
18:1956(h) CONSPIRACY TO COMMIT MONEY LAUNDERING
(11)
18:1956(h) Conspiracy to Commit Money Laundering
(11s)



Jacob Geissler:



18:1349 (18:1343) CONSPIRACY TO COMMIT MAIL FRAUD
(1)
18:1349 (18:1343) Conspiracy to Commit Wire Fraud
(1s)
18:1343 WIRE FRAUD
(2-5)
18:1343 Wire Fraud
(2s-5s)
18:1505 and 18:2 OBSTRUCTION OF AN AGENCY PROCEEDING
(6)
18:371 (21:331(a) and 21:333(a)(2)) CONSPIRACY TO INTRODUCE MISBRANDED FOOD INTO INTERSTATE COMMERCE WITH AN INTENT TO DEFRAUD AND MISLEAD
(7)
18:371(21:331(a) and 21:333(a)(2)) Conspiracy to Introduce Misbranded Food Into Interstate Commerce With an Intent to Defraud and Mislead
(7s)
21:3341(a) and 21:333(a)(2) and 18:2 INTRODUCTION OF MISBRANDED FOOD INTO INTERSTATE COMMERCE WITH AN INTENT TO DEFRAUD AND MISLEAD
(8)
21:331(a) and 21:333(a)(2) and 18:2 Introduction of Adulterated Food Into Interstate Commerce With an Intent to Defraud and Mislead
(8s)
21:331(a) and 21:333(a)(1) INTRODUCTION OF ADULTERATED DIETARY SUPPLEMENT INTO INTERSTATE COMMERCE
(10)
21:331(a) and 21:333(a)(1) Introduction of Adulterated Dietary Supplement Into Interstate Commerce
(10s)
18:1956(h) CONSPIRACY TO COMMIT MONEY LAUNDERING
(11)
18:1956(h) Conspiracy to Commit Money Laundering
(11s)



Jonathan Doyle:



18:1349 (18:1343) CONSPIRACY TO COMMIT MAIL FRAUD
(1)
18:1349 (18:1343) Conspiracy to Commit Wire Fraud
(1s)
18:1343 WIRE FRAUD
(2-5)
18:1343 Wire Fraud
(2s-5s)
18:1505 and 18:2 OBSTRUCTION OF AN AGENCY PROCEEDING
(6)
18:371 (21:331(a) and 21:333(a)(2)) CONSPIRACY TO INTRODUCE MISBRANDED FOOD INTO INTERSTATE COMMERCE WITH AN INTENT TO DEFRAUD AND MISLEAD
(7)
18:371(21:331(a) and 21:333(a)(2)) Conspiracy to Introduce Misbranded Food Into Interstate Commerce With an Intent to Defraud and Mislead
(7s)
21:3341(a) and 21:333(a)(1) INTRODUCTION OF MISBRANDED FOOD INTO INTERSTATE COMMERCE
(9)
21:331(a) and 21:333(a)(1) Introduction of Misbranded Food Into Interstate Commerce
(9s)
21:331(a) and 21:333(a)(1) INTRODUCTION OF ADULTERATED DIETARY SUPPLEMENT INTO INTERSTATE COMMERCE
(10)
21:331(a) and 21:333(a)(1) Introduction of Adulterated Dietary Supplement Into Interstate Commerce
(10s)
18:1956(h) CONSPIRACY TO COMMIT MONEY LAUNDERING
(11)
18:1956(h) Conspiracy to Commit Money Laundering
(11s)



Matthew Hebert:



18:1349 (18:1343) CONSPIRACY TO COMMIT MAIL FRAUD
(1)
18:1349 (18:1343) Conspiracy to Commit Wire Fraud
(1s)
21 U.S.C. § 331(a) and 21 U.S.C. § 333(a)(2) Introduction of Adulterated Food into Interstate Commerce with Intent to Defraud or Mislead
(1ss)
18:371 (21:331(a) and 21:333(a)(2)) CONSPIRACY TO INTRODUCE MISBRANDED FOOD INTO INTERSTATE COMMERCE WITH AN INTENT TO DEFRAUD AND MISLEAD
(7)
18:371(21:331(a) and 21:333(a)(2)) Conspiracy to Introduce Misbranded Food Into Interstate Commerce With an Intent to Defraud and Mislead
(7s)
21:331(a) and 21:333(a)(1) INTRODUCTION OF ADULTERATED DIETARY SUPPLEMENT INTO INTERSTATE COMMERCE
(10)
21:331(a) and 21:333(a)(1) Introduction of Adulterated Dietary Supplement Into Interstate Commerce
(10s)
18:1956(h) CONSPIRACY TO COMMIT MONEY LAUNDERING
(11)
18:1956(h) Conspiracy to Commit Money Laundering
(11s)



SK Laboratories, Inc.



18:1349 (18:1343) CONSPIRACY TO COMMIT MAIL FRAUD
(1)
18:1349 (18:1343) Conspiracy to Commit Wire Fraud
(1s)
18:1343 WIRE FRAUD
(2-5)
18:1343 Wire Fraud
(2s-5s)
18:371 (21:331(a) and 21:333(a)(2)) CONSPIRACY TO INTRODUCE MISBRANDED FOOD INTO INTERSTATE COMMERCE WITH AN INTENT TO DEFRAUD AND MISLEAD
(7)
18:371(21:331(a) and 21:333(a)(2)) Conspiracy to Introduce Misbranded Food Into Interstate Commerce With an Intent to Defraud and Mislead
(7s)
21:3341(a) and 21:333(a)(1) INTRODUCTION OF MISBRANDED FOOD INTO INTERSTATE COMMERCE
(9)
21:331(a) and 21:333(a)(1) Introduction of Misbranded Food Into Interstate Commerce
(9s)
21:331(a) and 21:333(a)(1) INTRODUCTION OF ADULTERATED DIETARY SUPPLEMENT INTO INTERSTATE COMMERCE
(10)
21:331(a) and 21:333(a)(1) Introduction of Adulterated Dietary Supplement Into Interstate Commerce
(10s)



Sitesh Patel:



18:1349 (18:1343) CONSPIRACY TO COMMIT MAIL FRAUD
(1)
18:1349 (18:1343) Conspiracy to Commit Wire Fraud
(1s)
18:1343 WIRE FRAUD
(2-5)
18:1343 Wire Fraud
(2s-5s)
18:371 (21:331(a) and 21:333(a)(2)) CONSPIRACY TO INTRODUCE MISBRANDED FOOD INTO INTERSTATE COMMERCE WITH AN INTENT TO DEFRAUD AND MISLEAD
(7)
18:371(21:331(a) and 21:333(a)(2)) Conspiracy to Introduce Misbranded Food Into Interstate Commerce With an Intent to Defraud and Mislead
(7s)
21:3341(a) and 21:333(a)(1) INTRODUCTION OF MISBRANDED FOOD INTO INTERSTATE COMMERCE
(9)
21:331(a) and 21:333(a)(1) Introduction of Misbranded Food Into Interstate Commerce
(9s)
21:331(a) and 21:333(a)(1) INTRODUCTION OF ADULTERATED DIETARY SUPPLEMENT INTO INTERSTATE COMMERCE
(10)
21:331(a) and 21:333(a)(1) Introduction of Adulterated Dietary Supplement Into Interstate Commerce
(10s)



Cyril Willson:



18:1349 (18:1343) CONSPIRACY TO COMMIT MAIL FRAUD
(1)
18:1349 (18:1343) Conspiracy to Commit Wire Fraud
(1s)
21 USC § 331(a) and 21 USC § 333(a)(2) Introduction of Misbranded Food into Interstate Commerce with Intent to Defraud or Mislead
(1ss)
18:371 (21:331(a) and 21:333(a)(2)) CONSPIRACY TO INTRODUCE MISBRANDED FOOD INTO INTERSTATE COMMERCE WITH AN INTENT TO DEFRAUD AND MISLEAD
(7)
18:371(21:331(a) and 21:333(a)(2)) Conspiracy to Introduce Misbranded Food Into Interstate Commerce With an Intent to Defraud and Mislead
(7s)





Outcome: 03/13/2019 756 ELECTRONIC Minute Entry for proceedings held before Judge Sam A Lindsay: Rearraignment Hearing as to Cyril Willson held on 3/13/2019. Plea entered by Cyril Willson (8) Guilty Count 1ss. Location interval set to: LR. Attorney Appearances: AUSA - John De La Garza, Patrick Runkles, Davide Sullivan, Raquel Toledo; Defense - Robert Webster. (No exhibits) Time in Court - :41. (Court Reporter: Charyse Crawford) (epm) (Entered: 03/13/2019)
03/13/2019 757 ELECTRONIC Minute Entry for proceedings held before Judge Sam A Lindsay: Rearraignment Hearing as to Matthew Hebert held on 3/13/2019. Plea entered by Matthew Hebert (4) Guilty Count 1ss. Location interval set to: LC. Attorney Appearances: AUSA - John De La Garza, Patrick Runkles, Davide Sullivan, Raquel Toledo; Defense - S. Cass Weiland, David Smith. (No exhibits) Time in Court - :35. (Court Reporter: Charyse Crawford) (epm) (Entered: 03/13/2019)

Plaintiff's Experts:

Defendant's Experts:

Comments: