Information
About MoreLaw
Contact MoreLaw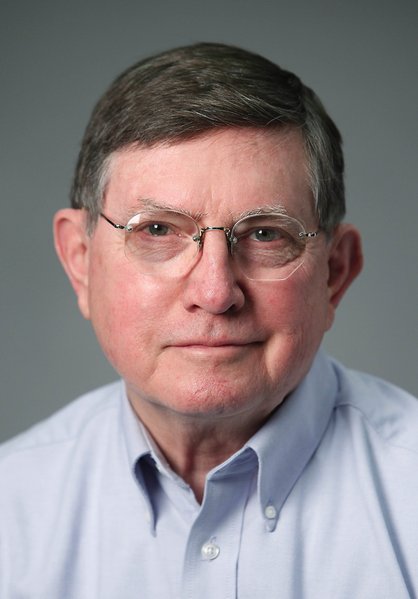 Please E-mail suggested additions, comments and/or corrections to Kent@MoreLaw.Com.
Help support the publication of case reports on MoreLaw
Date: 01-29-2018
Case Style:
United States of America v. Geoffrey S. Walsh
District of Oregon Federal Courthouse - Portland, Oregon
Case Number: 3:13-cr-00332-SI
Judge: Michael H. Simon
Court: United States District Court for the District of Oregon (Multnomah County)
Plaintiff's Attorney: Claire M. Fay, Michelle Holman Kerin, and Quinn P. Harrington
Defendant's Attorney: David Angeli
Description: Portland, OR - Former Bank of Oswego Executive Receives Federal Prison Sentence for Fraud

U.S. District Court Judge Michael H. Simon sentenced Geoffrey S. Walsh, a former vice president of the Bank of Oswego, to 30 months in federal prison followed by a three-year term of supervised release. Walsh had previously pleaded guilty to one count each of conspiracy to make false entries in bank records, conspiracy to commit mail and wire fraud, and wire fraud on July 22, 2015.

"Geoff Walsh intentionally and repeatedly perpetrated large financial crimes that cheated individual investors and deceived bank regulators and the Bank of Oswego's Board of Directors," said Billy J. Williams, U.S. Attorney for the District of Oregon. "He achieved this largely while retaining a position of trust as a bank executive. The imposition of this sentence demonstrates that stealing from investors and lying to regulators about a bank's financial condition are grave matters and subject to felony charges and a prison sentence. Today's sentencing is many years' in the making and a testament to the hard work and persistence of federal law enforcement."

"Today's sentencing helps to shed light on the sophisticated world of complex financial fraud at a bank where certain executives were more committed to their personal interests than those of their customers," said Steve Goldman, Assistant Special Agent in Charge of the FBI in Oregon. "Geoff Walsh's deal-making during these long-running schemes damaged the bank itself and hurt the friends and clients who had entrusted him with their money."

Facts Related to Conspiracy to Make False Entries in Bank Records Conviction

From January 2009 to May 2012, Walsh served as the Bank of Oswego's Vice President and Director of Mortgage Services and later as its Vice President of Business Development and Lending Services. As an institution insured and regulated by the Federal Deposit Insurance Corporation (FDIC), the bank was required to submit quarterly call reports detailing the financial condition of the bank.

From 2009 through 2010, the bank was in second position on a mortgage secured by real property located on A Avenue in Lake Oswego, Oregon. The borrower's failure to make timely payments and her deteriorating financial condition were discussed weekly by Walsh and other members of the bank's Internal Loan Committee (ILC), including the CEO, Dan Heine and CFO, Diana Yates. In October 2010, the first mortgagee declared the borrower in default and foreclosed on the property. In order to avoid a loss of nearly $100,000 and avoid reporting the loss to the FDIC and the board of directors, Walsh, Heine and Yates formulated a plan to acquire and sell the property to recover the remaining balance on the loan. Walsh was put in charge of obtaining the property for the bank.

Walsh initially attempted to purchase the property directly from Fannie Mae, but was told it could only be sold to an individual who planned to occupy the property, and could not be sold to an institution until the property had been on the market for 15 days. On behalf of the bank, Walsh arranged for another bank employee to serve as a straw buyer, purchasing the property in the employee's name. To accomplish this, Walsh, Heine and Yates agreed to and submitted false information to Fannie Mae about the true buyer, the source of the funds to purchase the property and the buyer's intent to remain in the home as an occupant. Records of the sale were purposefully not maintained by Walsh, Heine and Yates in order to conceal the transaction from the bank's board of directors and the FDIC.

On November 28, 2017, a federal jury found Heine and Yates guilty of a conspiracy to deceive the bank's board of directors, shareholders and regulators as well as 12 counts of making false entries in the bank's records to the FDIC and the board of directors. The verdict was based, in part, on the A Avenue transaction. Heine and Yates will be sentenced on March 5, 2018.

Facts Related to Conspiracy to Commit Mail and Wire Fraud Conviction

According to court documents, Walsh worked with his brother Gregory Walsh, a former Vice President at Morgan Stanley, to persuade an Arizona woman into loaning him more than $764,000 for a real estate investment scheme. The woman, a recent widow and client of Greg Walsh's, was told the money would be used to purchase two condominiums in the Palm Springs, California area that would be titled in her name and sold within one year.

Contrary to the promises made, Walsh titled each of the properties in the name of his business and never provided any loan or title documentation to his investor. Between May and July 2012, he sold the properties without the knowledge or permission of his investor and used the proceeds to satisfy personal financial obligations.

In January 2013, Walsh contacted his brother to gauge the same investor's interest in loaning him an additional $2 million for a real estate development project in Oregon. Greg Walsh transferred the money from the investor's Morgan Stanley account to his brother without the investor's knowledge or approval. On March 5, 2013, the majority of these funds – over $1.7 million – were used to pay the balance of a line of credit at the bank. Walsh spent the remainder of the funds.

Greg Walsh has also pleaded guilty to conspiracy to commit wire fraud for these same transactions. His will be sentenced on February 6, 2018.

Facts Related to Wire Fraud Conviction

In May 2012, Walsh secured a commercial loan for $500,000 from an Oregon resident, using the first two Palm Springs properties as collateral. In securing the loan, he failed to disclose that the properties were already pledged as security for loans he had obtained from the Arizona investor and that he was already in negotiations to sell one of the properties. Soon after receiving the loan, Walsh sold both properties and used the proceeds for his own benefit.

Between November 2012 and July 2013, the Oregon resident was repeatedly in contact with Walsh in an attempt to obtain repayment. Walsh assured his lender that he would repay the loan in full with interest. In May 2013, the lender met with the FBI to discuss Walsh's default on the loan. Walsh made a partial repayment of $300,000 after the lender met with the FBI.

This case was investigated by the FBI and the FDIC Office of Inspector General (OIG-FDIC) .
Outcome: Defendant was sentenced to 30 months in federal prison followed by a three-year term of supervised release.
Plaintiff's Experts:
Defendant's Experts:
Comments: