Please E-mail suggested additions, comments and/or corrections to Kent@MoreLaw.Com.
Help support the publication of case reports on MoreLaw
Date: 09-25-2019
Case Style:
United States of America v. Mark Douglas
Case Number: 2:19-cr-00064-GGG-KWR
Judge: Greg G. Guidry
Court: United States District Court for the Eastern District of Louisiana (Orleans Parish)
Plaintiff's Attorney: G. Dall Kammer
Defendant's Attorney:

Call 888-354-4529 if you need help finding an embezzlement criminal lawyer in New Orleans, Louisiana.

Description: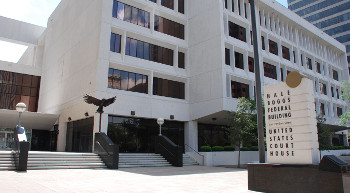 New Orleans, LA - New Orleans Man Pleads Guilty to Embezzlement of Union Funds
MARK DOUGLAS, age 72, a resident of New Orleans, Louisiana, pled guilty on September 17, 2019 to a one-count bill of information for embezzlement of union fund.
According to court documents, between November 11, 2011 and January 17, 2015, DOUGLAS acted as President of the United Food and Commercial Workers Local 1101. DOUGLAS was responsible for the local's grievances with the Domino Sugar Company and running the day to day operations of the union.
Union officers were permitted to file "lost time" claims to be reimbursed for conducting union business. Lost time is generally taken for arbitrations, attorney visits, accountant visits, or negotiations with Domino Sugar Company. During his time as President, DOUGLAS filed fraudulent "lost time" claims with the union, totaling approximately $6,280.91.
DOUGLAS faces 5 years of imprisonment, a $10,000 fine, and 3 years of supervised release.
U.S. Attorney Strasser praised the work of the U.S Department of Labor, Office of Labor-Management Standards, in investigating this matter.

29:501(c) DID EMBEZZLE, STEAL AND UNLAWFULLY AND WILLFULLY ABSTRACT AND CONVERT TO HIS OWN USE THE MONEYS, FUNDS, SECURITIES, PROPERTY, AND OTHER ASSETS OF SAID LABOR ORGANIZATION
(1)


Outcome: 09/17/2019 25 Minute Entry for proceedings held before Judge Greg Gerard Guidry: Rearraignment for Mark Douglas (1) Count 1 as to Mark Douglas held on 9/17/2019. Sentencing SET for 1/14/2020 10:00 AM before Judge Greg Gerard Guidry. (Court Reporter Toni Tusa.) (sa) (Entered: 09/17/2019)
09/17/2019 26 Factual Basis by USA as to Mark Douglas. (sa) (Entered: 09/17/2019)
09/17/2019 27 NOTICE OF SENTENCING as to Mark Douglas. Sentencing SET for 1/14/2020 10:00 AM before Judge Greg Gerard Guidry. (sa) (Entered: 09/17/2019)

Plaintiff's Experts:
Defendant's Experts:
Comments: