Information
About MoreLaw
Contact MoreLaw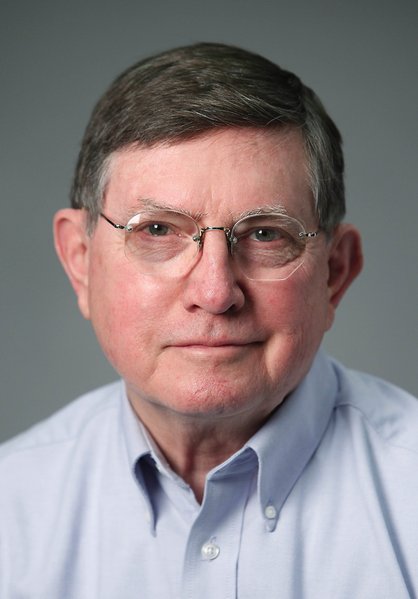 Please E-mail suggested additions, comments and/or corrections to Kent@MoreLaw.Com.
Help support the publication of case reports on MoreLaw
Date: 09-17-2018
Case Style:
United States of America v. Christopher DiFilippo, a/k/a "Kip"
Central District of Illinois Federal Courthouse - Springfield, Illinois
Case Number: 2:18-cr-20019-SEM-TSH
Judge: Sue E. Myerscough
Court: United States District Court for the Central District of Illinois (Sangamon County)
Plaintiff's Attorney: Gregory M. Gilmore and Gregory K. Harris
Defendant's Attorney: Douglas J. Quivey and Johanes Christian Maliza
Description: Springfield, IL - Former Mahomet Counselor Sentenced for Health Care Fraud

A California man, who previously provided counseling services at his home in Mahomet, Ill., was ordered to serve 18 months in prison for submitting false billings to health care insurers. Christopher DiFilippo, aka "Kip," 40, of Bakersville, Ca., was also ordered to pay restitution in the amount of $514,297 to various health care insurers. DiFilippo was also ordered to serve three years of supervised release following his release from prison, the first year of which shall be served as home confinement. He was ordered to self-report to the federal Bureau of Prisons within 60 days.

On May 11, 2018, DiFilippo waived indictment and plead guilty to an information that charged him with one count of health care fraud. DiFilippo, who became a licensed clinical social worker in 2009, started his own company, KD Counseling, in early 2012. DiFilippo counseled patients mostly on weekends or in the evening at his home in Mahomet until he moved to Texas in 2015, and later Florissant, Mo. Some counseling was done by phone or over Skype. DiFilippo admitted to submitting false billings to health care insurers from 2012 to 2017.

Assistant U.S. Attorney Gregory M. Gilmore represented the government at sentencing. The FBI and U.S. Postal Service, Office of Inspector General, conducted the investigation with the U.S. Department of Labor, OIG, Chicago Division and the Office of Personnel Management, OIG, Chicago division. Special investigative units of Blue Cross Blue Shield of Illinois and Health Alliance Medical Plans provided special assistance in the investigation.


Charge:


Z18:1347.F HEALTH CARE FRAUD From at least on or about 5/20/12, through at least on or about 6/27/17, defendant knowingly and willfully executed and attempted to execute a scheme to obtain money and property owned by and under the custody of a health care benefit program in connection with the delivery and payment of health care benefits for counseling services that the defendant had not conducted or had not performed to the extent claimed under Title 18, USC Section 1347(a)(2)
(1)
Outcome: Defendant sentenced to 18 months imprisonment; a 3 year term of Supervised Release, including 1 year of home confinement; restitution in the amount of $514,297.33; and a $100 mandatory special assessment imposed.


09/14/2018 Minute Entry for proceedings held before Judge Sue E. Myerscough: SENTENCING HEARING held on 9/14/2018 as to Defendant Christopher DiFilippo. AUSA Gregory Gilmore present on behalf of Government. Defendant present in person with counsel of record, AFPD Johanes Maliza. Case History given. Court adopted the factual findings of the Revised PSR. Defense counsel submitted additional exhibit. Arguments of counsel made as to imposition of sentence. Defendant exercised his right of allocution and addressed the Court. Court noted that the Guidelines were advisory. Defendant sentenced to 18 months imprisonment; a 3 year term of Supervised Release, including 1 year of home confinement; restitution in the amount of $514,297.33; and a $100 mandatory special assessment imposed. Defendant met with his counsel for review and did place his initials on each paragraph of Court's proposed discretionary Supervised Release conditions, as well as his entire signature on the last page of same. Court imposed the mandatory and discretionary Supervised Release conditions with stated justification therein with addition of home confinement. Mandatory conditions read of record. Oral waiver by parties as to the reading of the imposed discretionary conditions of Supervised Release in open court. Rights of Appeal waived with the exception of claims of involuntariness or ineffective assistance of counsel. Rights of Appeal given. Without objection, Defendant allowed to self-report. Defendant's previously imposed conditions of bond to remain in full force and effect. Hearing adjourned. (Court Reporter KS.) (DM, ilcd) (Entered: 09/16/2018)
Plaintiff's Experts:
Defendant's Experts:
Comments: